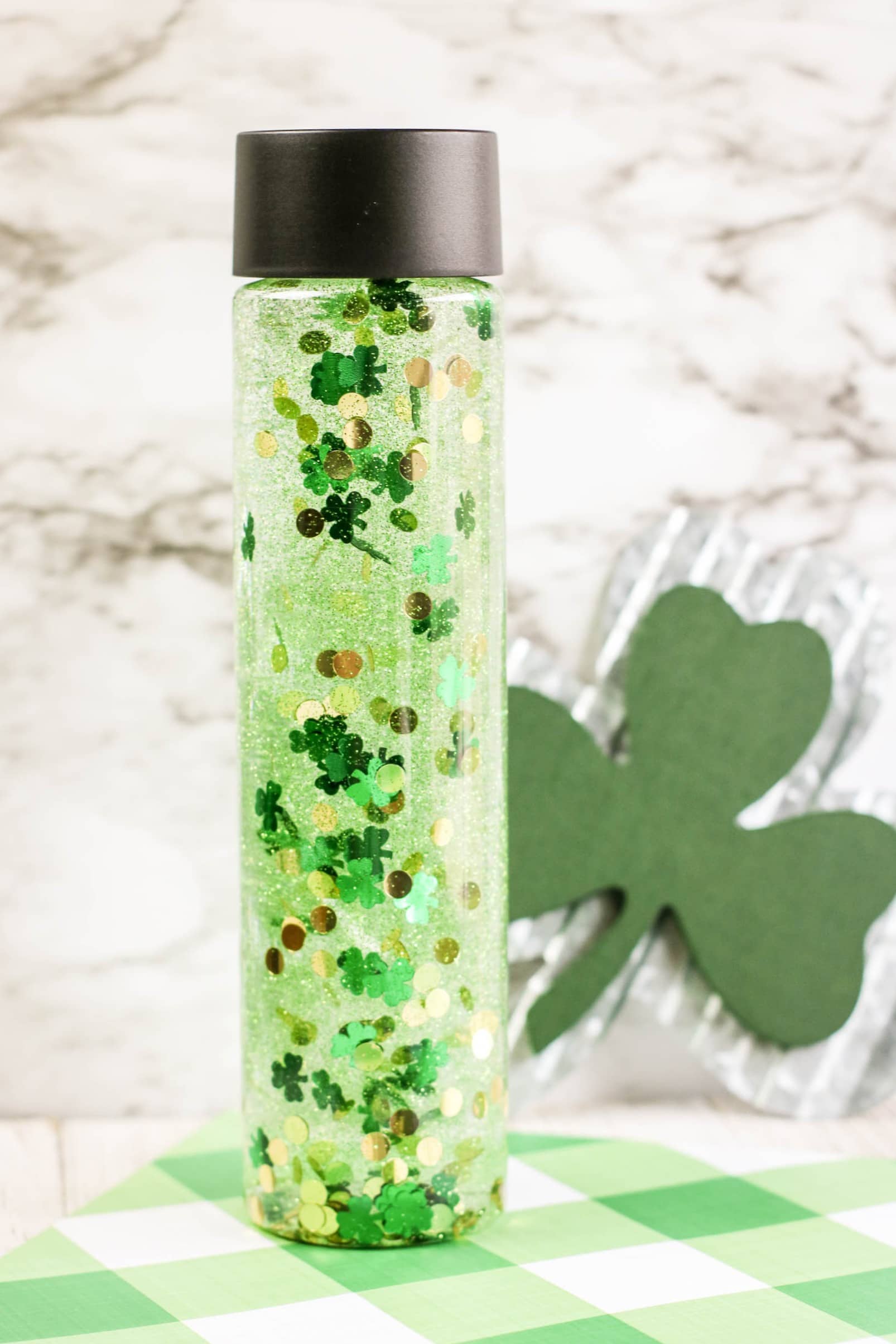 St. Patrick's Day 2020 is Tuesday, March 17! Check out this St. Patrick's Day Sensory Bottle to celebrate.
When you think of St. Patrick's Day, what comes to mind first? For me, I think of the color green, shamrocks, gold coins, rainbows, and leprechauns! Of course, there's more history behind this day and you can read more about that here if you are interested.
This St. Patrick's Day, we created a fun sensory bottle for kids that includes green shamrocks, gold confetti, and glitter! Sensory bottles are bottles filled with materials to help kids learn using their senses (without the mess!) All materials are closed inside the bottle. These bottles are great not only for learning using the senses, but to be used for anxious kids that need a way to calm down. I must admit, even I like to play with sensory bottles as an adult!
Here's our St. Patrick's Day Sensory Bottle for kids to make during the month of March!
St. Patrick's Day Sensory Bottle
Supplies:
1 (13.6 to 16 ounce) plastic storage/sensory bottle
2 to 3 (6 ounce) bottles clear Elmer's Glue
About 1 cup warm water
About 1 tablespoon glitter or confetti (if desired)
Toys (if desired)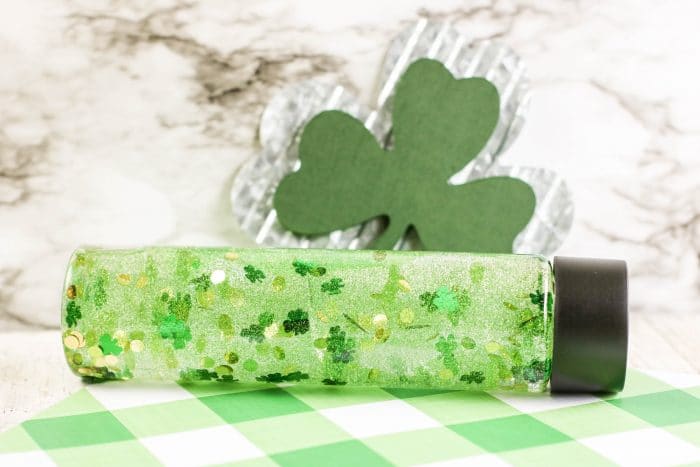 Directions:
Empty one bottle of glue into bottle.
Fill the empty glue bottle about half full with warm water (about ¼ cup) and seal with the lid. Shake well to combine the remaining glue with the water. Pour into jar with glue and shake or stir to combine.
If you are adding glitter or toys, add part of the glitter and toys into the glue mixture.
Seal the jar and shake well. If the glitter or confetti does not move easily, add more warm water. If the glitter or confetti moves to quickly, add additional glue. Continuing adding in layers with the glitter and toys until you achieve your desired effect.
When the contents of the bottle move according to your preference, seal the bottle and glue the lid closed to avoid spills.
If desired, cover the lid with duct tape or additional decorations.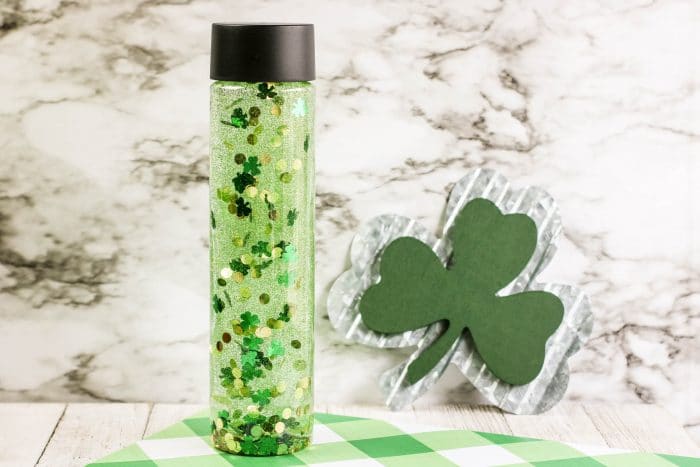 Check out more sensory bottles here.