Create this stretchy St. Patrick's Day Shamrock Slime to enjoy during the month of March!
Do your kids love slime as much as my kids do?
My girls love to make slime. I've seen them make just about every kind of slime you can think of – from regular slime to textured or fluffy slime!
With St. Patrick's Day coming up, I have a new St. Patrick's Day Shamrock Slime recipe to share with you!
This is a great slime recipe for the family to make this spring season. The green glitter, gold confetti dots, and shamrock confetti are what make this recipe a big hit!
Be sure to store this when you are finished playing with it for fun all month long.
If your kids love to color as much as mine do, check out these coloring pages, too!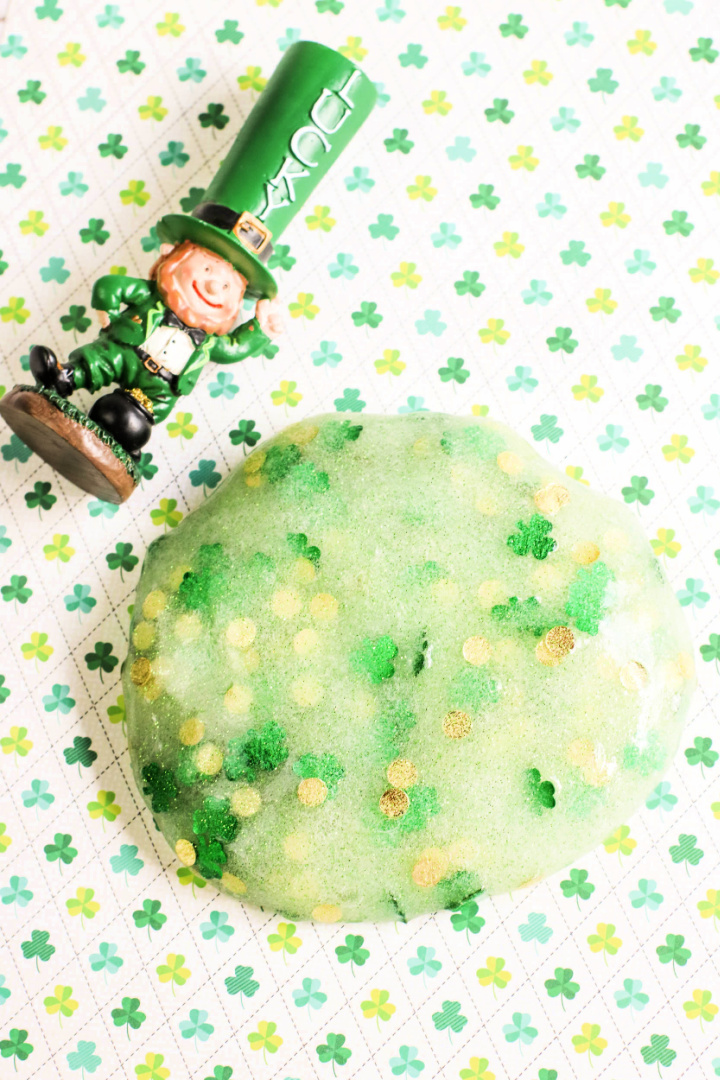 St. Patrick's Day Shamrock Slime
Supplies:
Toys or foil confetti (if desired)
Directions:
Empty the glue into a large bowl.
Fill the empty glue bottle about ⅓ full with warm water (about ¼ cup) and seal with the lid. Shake well to combine the remaining glue with the water. Pour into bowl with glue and stir to combine.
Add the baking soda to the glue and stir to mix thoroughly.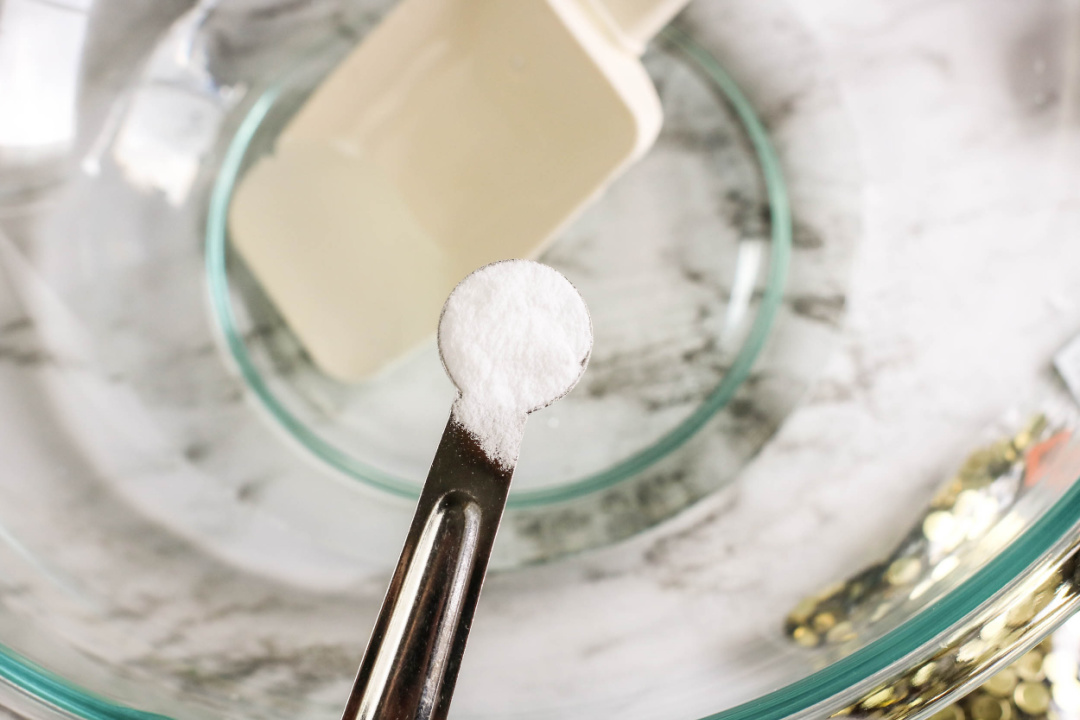 If you are adding additional glitter or confetti, stir the glitter into the glue mixture.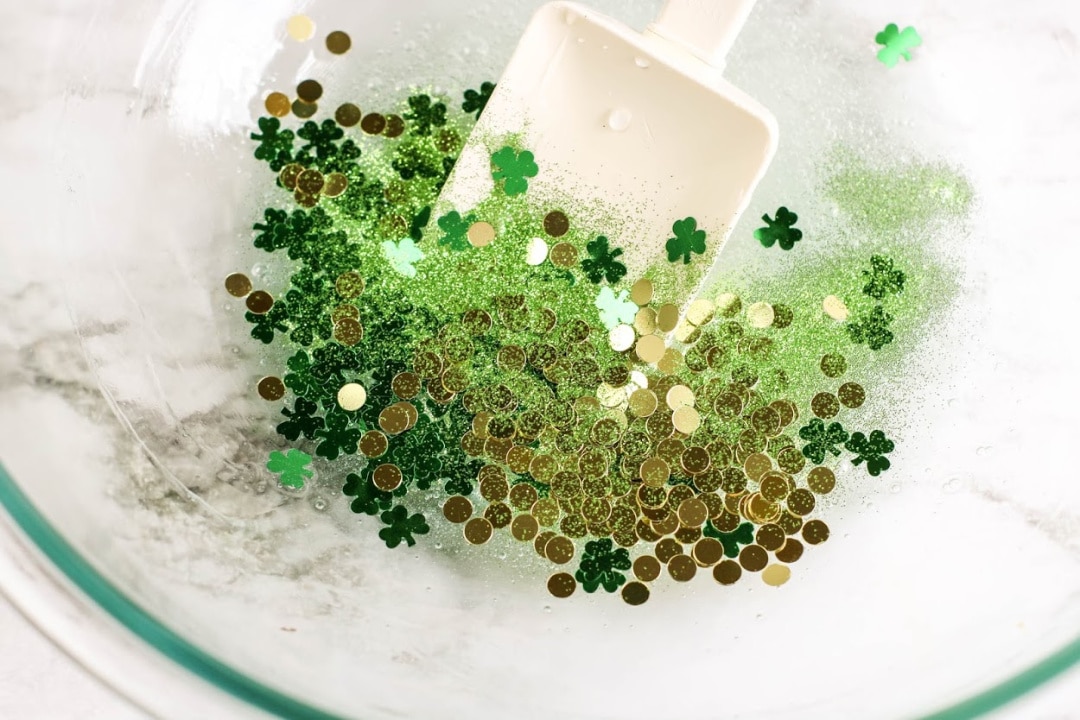 Add contact lens solution to the glue mixture and stir well.
(Note: regular glue will require less contact lens solution than glitter glue. Add the contact lens solution slowly, mixing between additions, and add only enough to bring the glue together into a soft ball.)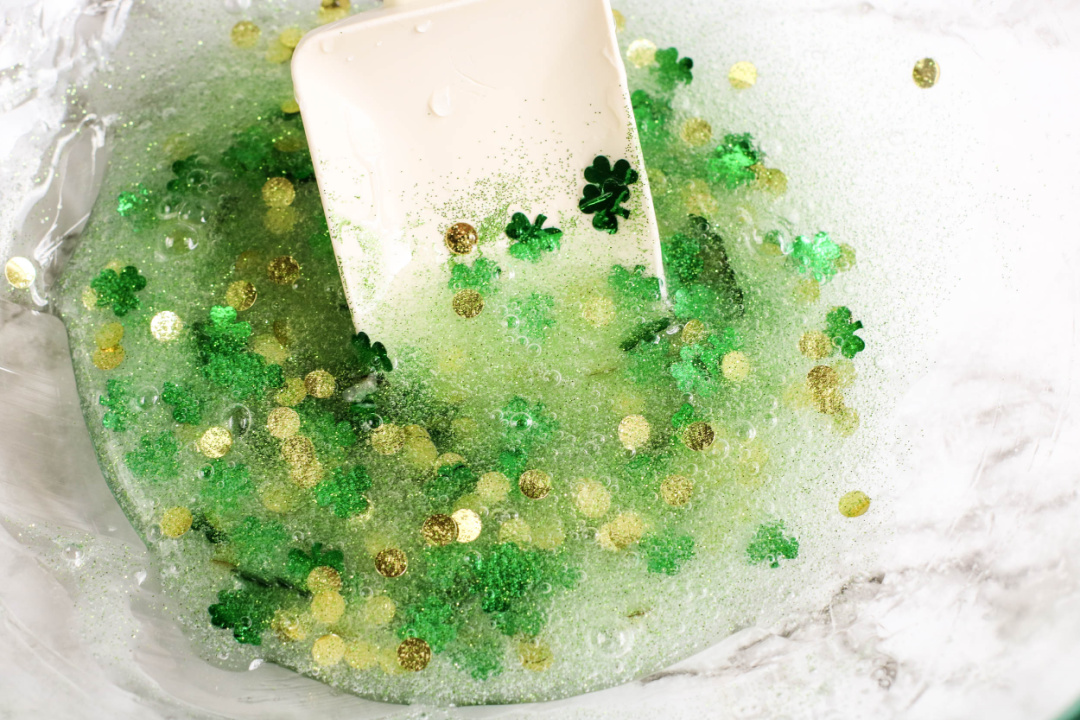 Remove the slime from the bowl allowing any excess liquid to remain in the bowl.
The slime will be sticky.
Begin to play with the slime, kneading it as you would bread dough, to bring the slime together. The slime is ready when no longer sticky.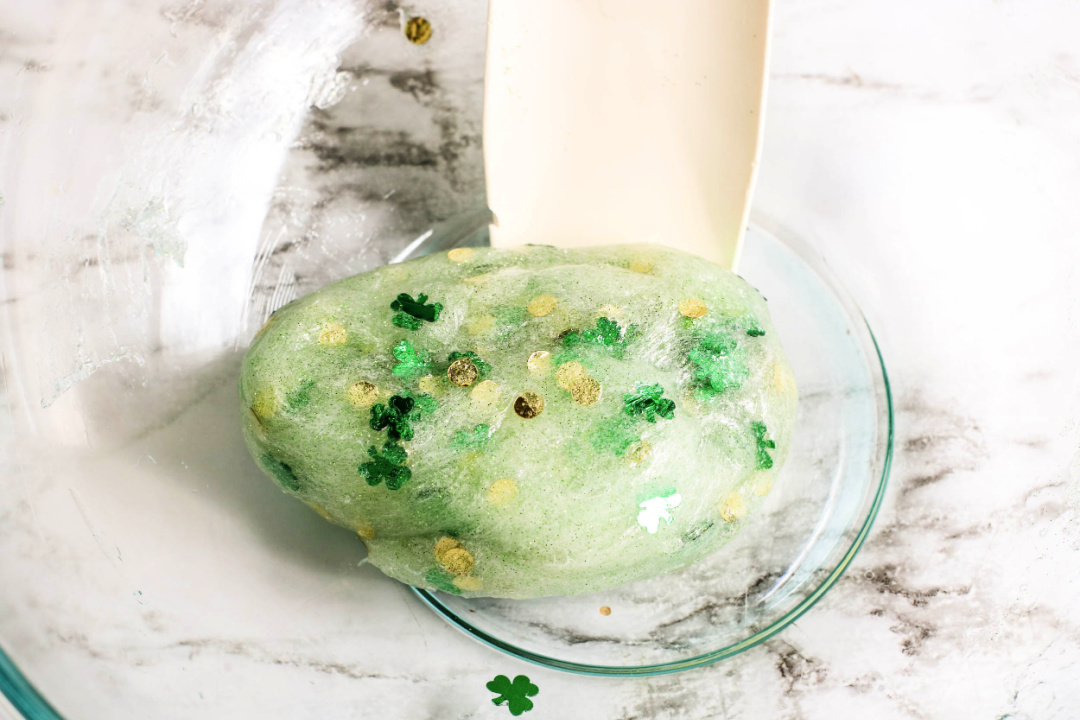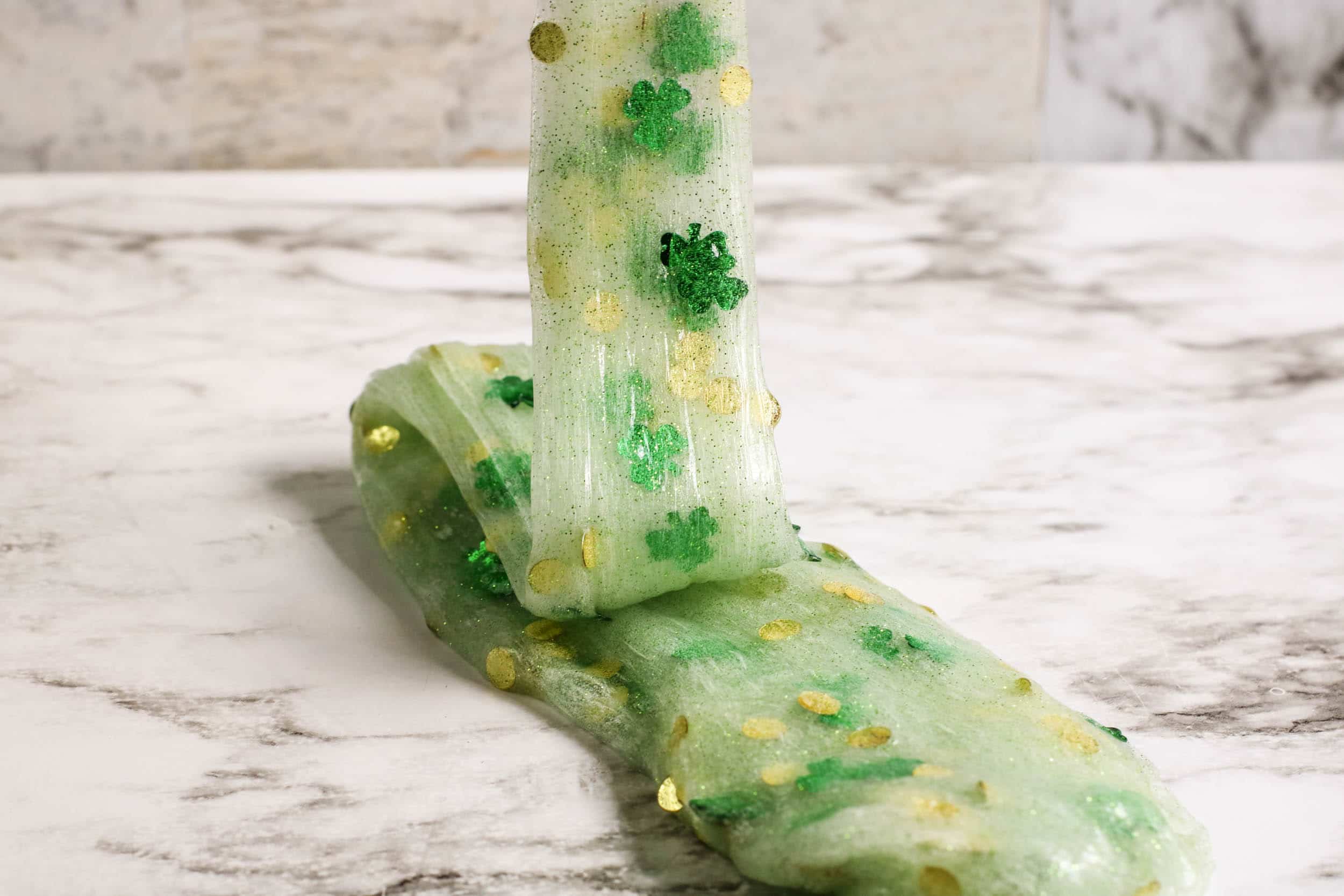 Best if stored in an airtight container or slime container in the refrigerator when not in use.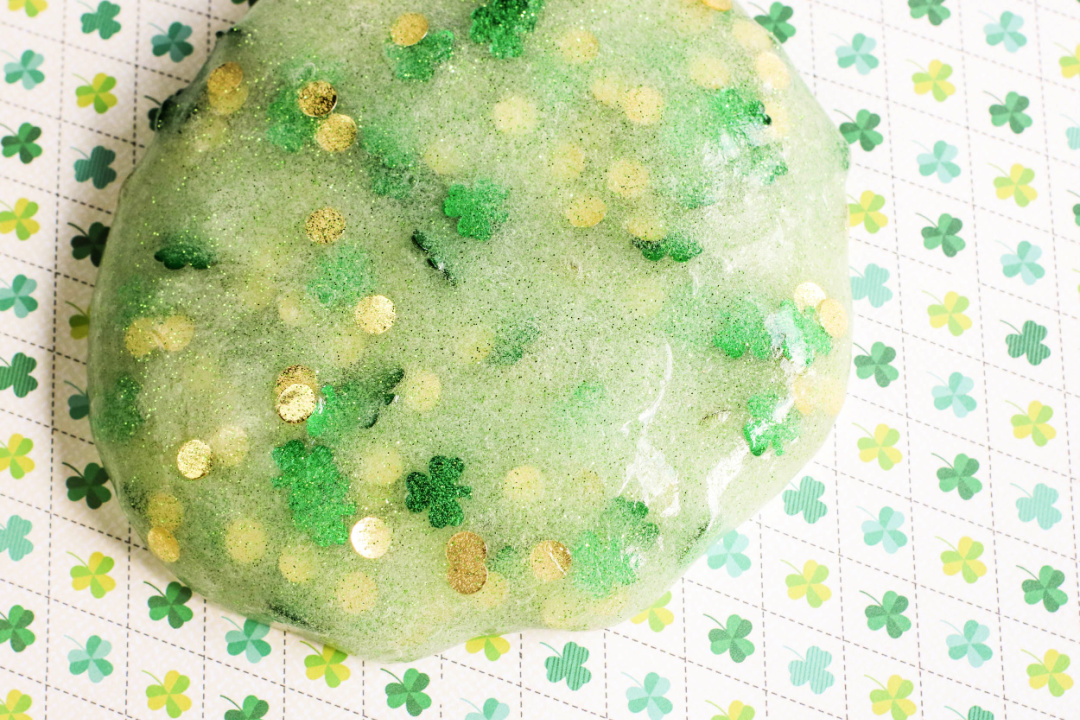 Here are more St. Patrick's Day themed crafts and activities to enjoy this year:
St. Patrick's Day Sensory Bottle
Leprechaun Hat Popsicle Stick Craft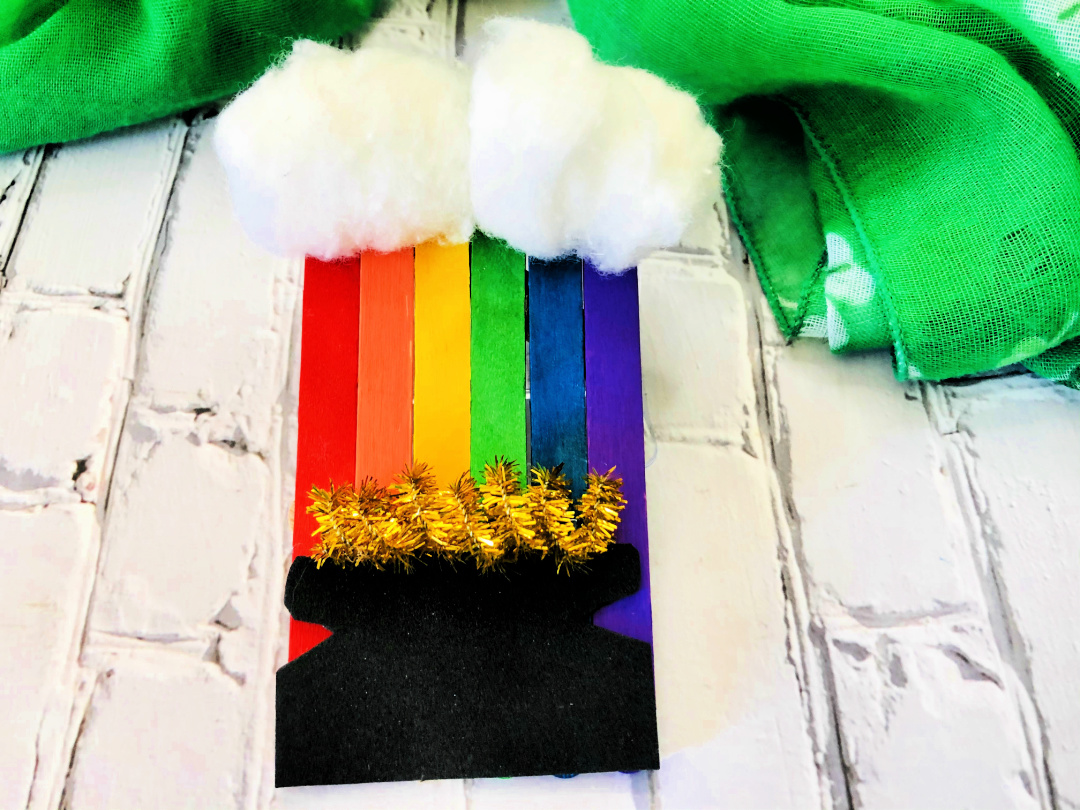 Pot of Gold Rainbow Popsicle Stick Craft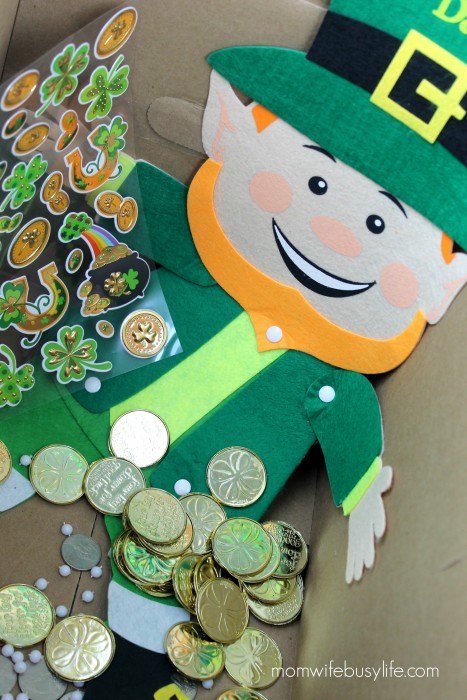 How to Build a Leprechaun Trap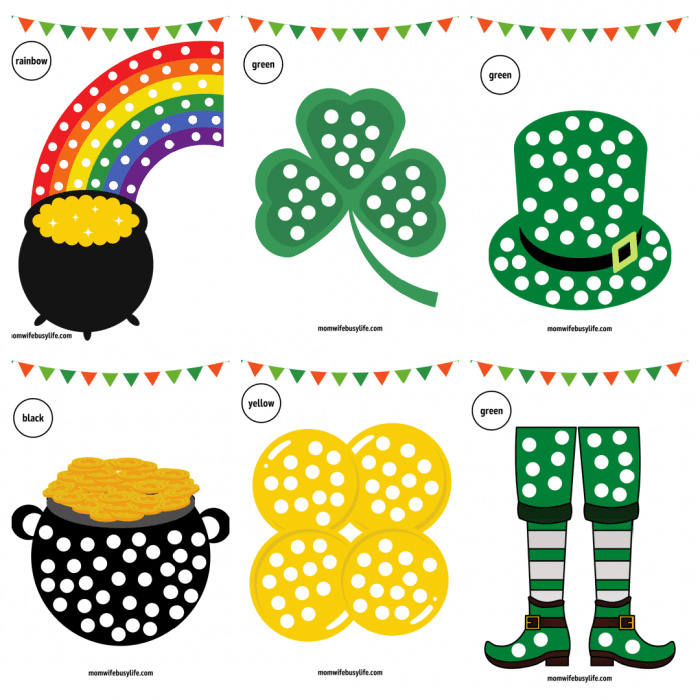 FREE Printable St. Patrick's Day Q-Tip Painting Activity Pages