Is there anything better than a fruity, refreshing smoothie on a hot day? This strawberry pineapple smoothie is the perfect blend of sweet and tart, with tons of health benefits to boot. It's the perfect drink for moms looking for a healthy snack or an easy breakfast on the go.
So why not give it a try? Your taste buds will thank you! Learn how to make a strawberry pineapple smoothie today!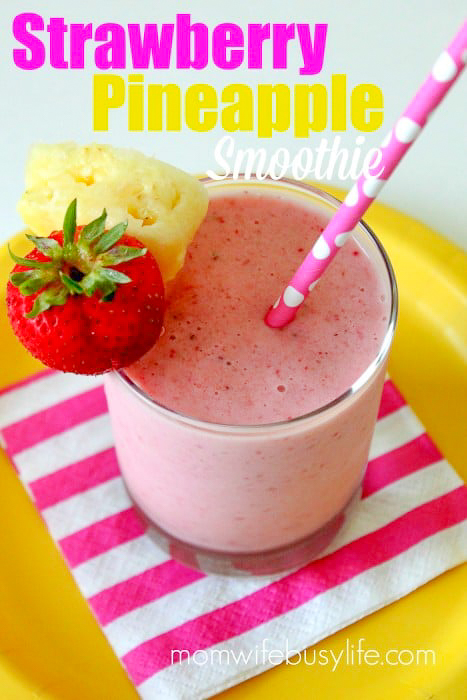 Spring and summer are around the corner!
I'm filling our schedule with fun activities this spring. We will take advantage of all kinds of activities including bowling, skating, playing at the park, visiting the library, and watching movies.
Smoothies are one of my specialties. I was going for a tropical flavor for the upcoming summer and after making the Strawberry Pineapple smoothie, it instantly became a favorite of ours.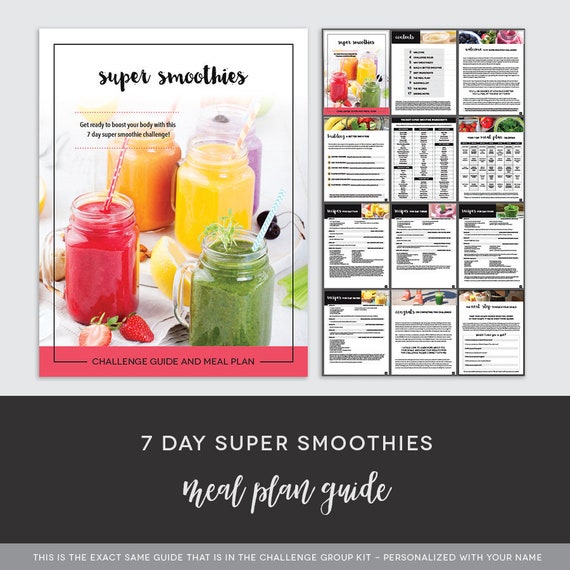 7 Day Super Smoothies Meal Plan Guide
I'm a fan of adding fresh fruits to any smoothie, especially during the spring and summertime.
My kids don't always know what kinds of delicious fruits or vegetables I add to my smoothies, but they sure do seem to enjoy the flavors of the smoothies I make!
The best part? I can whip up this smoothie quickly and take it on the go with me! I enjoy making smoothies to have on hand when I head to the school to pick up the kids.
Strawberry Pineapple Smoothie
Ingredients:
1 ½ cups frozen pineapple chunks
1 ½ cups frozen whole strawberries
½ cup vanilla yogurt
1 tsp vanilla extract
¾ cup almond milk
¾ cup coconut milk
Directions:
Place all ingredients into a blender.
Blend on high until smooth.
Add more milk if you like a thinner smoothie.
Pour and serve immediately.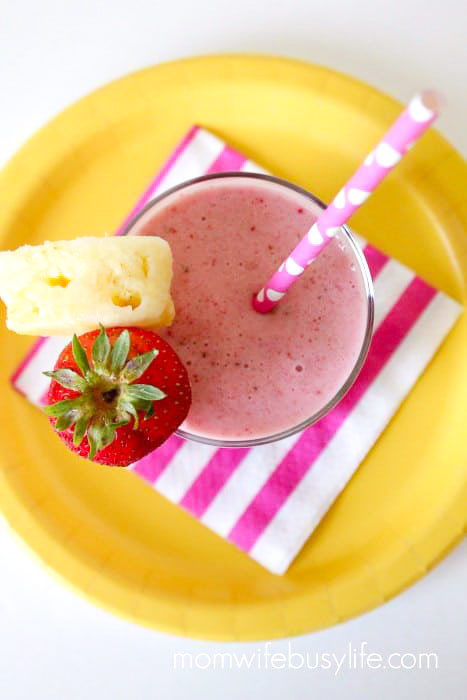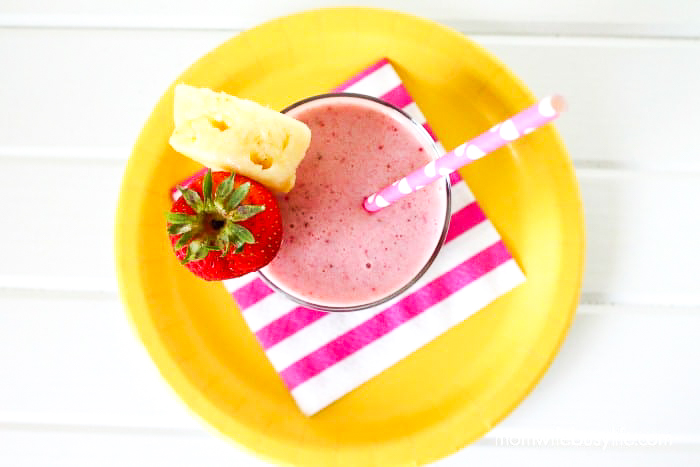 What are your favorite smoothie flavors during the summer?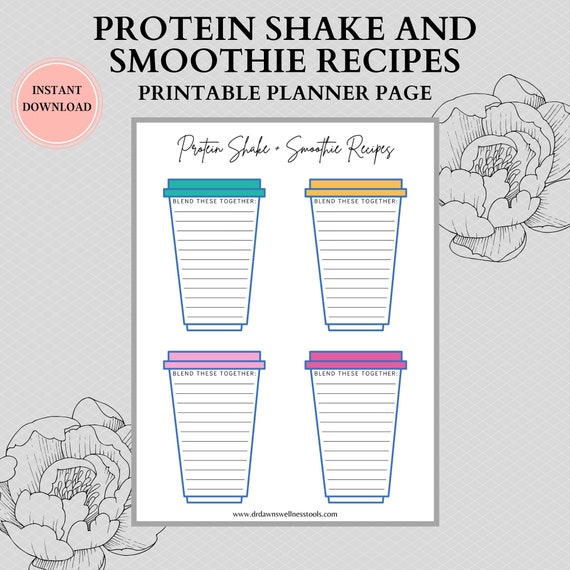 Protein Shake and Smoothie Recipe Printable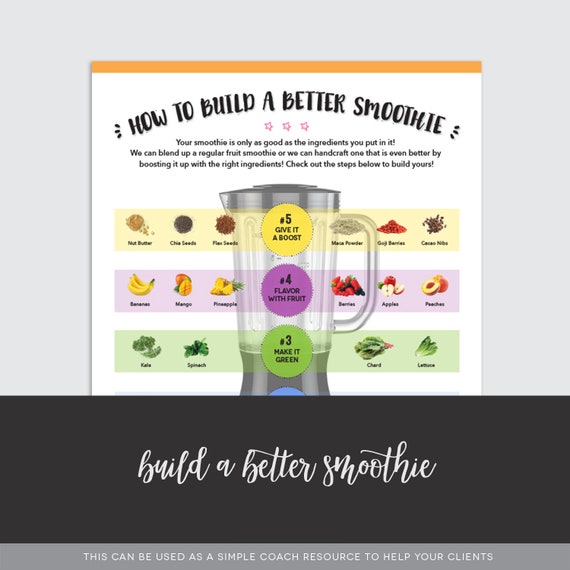 Build a Better Smoothie Sheet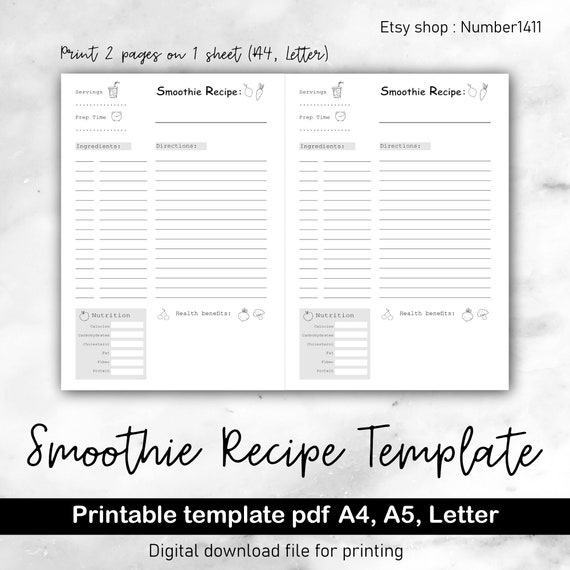 Printable Smoothie Recipe Template