I participated in an Influencer Activation on behalf of Influence Central for Neutrogena. I received samples to facilitate my review and a promotional item to thank me for my participation. #ChooseSkinHealth
The temperatures in South Carolina have been in the 100's this week, the highest being 108. I check the weather app on my phone each day and it doesn't look like there's any relief from the heat any time soon. With the temperatures rising, I'm thankful for the pool passes that we decided to purchase for the summer. The neighborhood pool is less than a mile away from our house, so I've been packing up the kids to go swimming on a daily basis.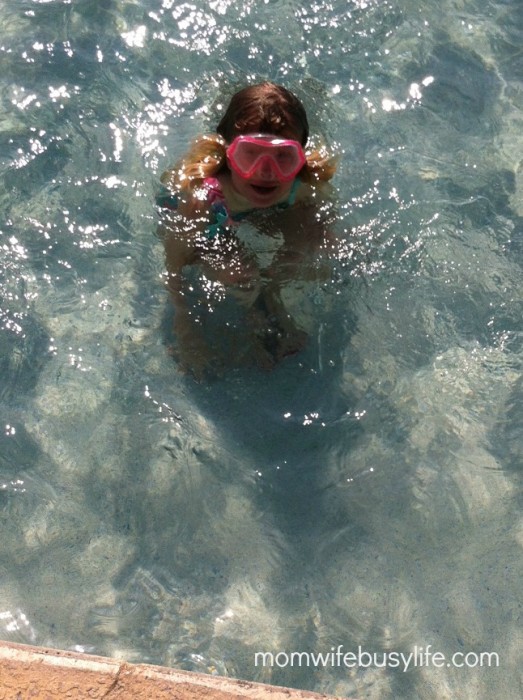 Sun care is very important to me. My kids know our routine very well. They put on their swimsuits and I apply their sunscreen before we even step outside. Then, I apply my own sunscreen. It takes me a little while to cover each child generously, but that's because it means that much to me to protect their delicate skin.
As a parent, it's my job to make sure my children are protected from the sun and to make sure they don't come home with sunburns. Sunburns in children increase the odds of developing skin cancer later in life. One in five Americans will develop skin cancer, yet only 20% use SPF daily. That's a scary statistic!
This summer, we are using Neutrogena Sun Care products for our sun care needs. I've trusted Neutrogena products for years and I can trust that these products will help provide protection from the sun when applied correctly. My oldest daughter has sensitive skin and must use a sunscreen for sensitive skin.  If you have a family member with sensitive skin or eczema, you'll want extra care in protecting their skin from the sun's damaging rays.
Tips for Staying Safe in the Sun this Summer
1. Apply sunscreen regularly. Look for a sunscreen with SPF 30+ or higher and reapply at least every two hours.
The National Eczema Association has recently awarded its Seal of Acceptance to five Neutrogena Sun products. The five products include:
NEUTROGENA® Pure & Free® Baby Faces Ultra Gentle Sunscreen Broad Spectrum SPF 45+
NEUTROGENA® Pure & Free® Baby Sunscreen Stick Broad Spectrum SPF 60
NEUTROGENA® Pure & Free® Baby Sunscreen Lotion Broad Spectrum SPF 60+
NEUTORGENA® Sensitive Skin Sunscreen Lotion Broad Spectrum SPF 60+
NEUTROGENA® Pure & Free™ Liquid Sunscreen Broad Spectrum SPF 50
With these recognized products, Neutrogena is providing adults and babies with eczema/sensitive skin a safe sunscreen option that protects using naturally sourced sunscreen ingredients. Neutrogena Sun Care products are available through Walmart both in-store and online. For more information please visit Walmart.com. If you've tried the Neutrogena products mentioned above, I'd like to encourage you to write a review on the Neutrogena website about sun products that were awarded NEA Seal of Acceptance!  If you'd like to receive updates from Neutrogena, visit the Neutrogena Facebook Page or follow Neutrogena on Twitter!
2. Wear protective clothing. Wear a floppy hat and sunglasses to protect your face, ears, neck, shoulders, and eyes from the sun.
3. Take frequent breaks from the sun and stay in the shade if possible. Wear Neutrogena sunscreen even if you plan to be in the shade to protect your skin in case of UV exposure.
4. Try to avoid being outdoors during the hours of 10am-4pm. This is the hottest part of the day. Schedule activities during the morning or late evening hours.
5. Drink plenty of water to stay hydrated. Pack plenty of water if you plan to be in the sun for a long period of time.
These are just a few tips to help your family stay safe in the sun this summer.
What tips do you have for staying safe in the sun?