Printable Turkey Coloring Pages for Kids: A Holiday Lifesaver for Busy Moms!
With the fall season in full swing, leaves changing into their radiant fall colors, and the aroma of pumpkin pie wafting in from the kitchen, the holiday season is undeniably upon us.
If you're a busy mom juggling hosting duties and entertaining your young ones, you're in the right place.
Today, I'm excited to introduce you to these adorable sets of printable turkey coloring pages, which are not just a fantastic way to dive into the spirit of Thanksgiving but also the perfect activity to keep the kids engaged.
Cute Turkeys Galore
The best part of these coloring pages? The cute turkeys! I have two fantastic sets of cute turkey coloring pages.
Each set is geared towards any age – even adults can have fun coloring these pages. This makes for a great family friendly activity around the table.
Buy Now: Cute Turkey Coloring Pages
Buy Now: Thanksgiving Turkey Coloring Pages
Why Every Mom Needs These Turkey Coloring Pages
Thanksgiving day can be a whirlwind of activity.
Between the oven timers, setting the perfect thanksgiving dinner table, and the little guy in a turkey hat running around, it's crucial to have something to keep the kids entertained.
These turkey coloring pages are an instant Thanksgiving decoration, a fun craft for the kids' table, and a great way to introduce young children to the wonderful time that is Thanksgiving.
Benefits Beyond Just Fun
Coloring isn't just a fun way to pass the time. For young children, coloring these cute Thanksgiving turkey coloring sheets can be beneficial for their fine motor skills.
For the bigger kids, the more detailed turkey pictures can provide extra practice with different mediums and color recognition, helping them decide which fall colors to use on the turkey's feathers or whether to color the pumpkin coloring pages in shades of orange or purple.
Easy Crafts & More
Want to take things a step further? Use the printable turkey templates for Thanksgiving crafts.
Turn the finished turkey coloring page into greeting cards for relatives or combine them with construction paper, pipe cleaners, and other materials for a festive turkey craft.
For those looking to explore beyond things turkey, we also have fall coloring pages featuring fall leaves and more, ensuring the holiday spirit is kept alive and much fun is had by all.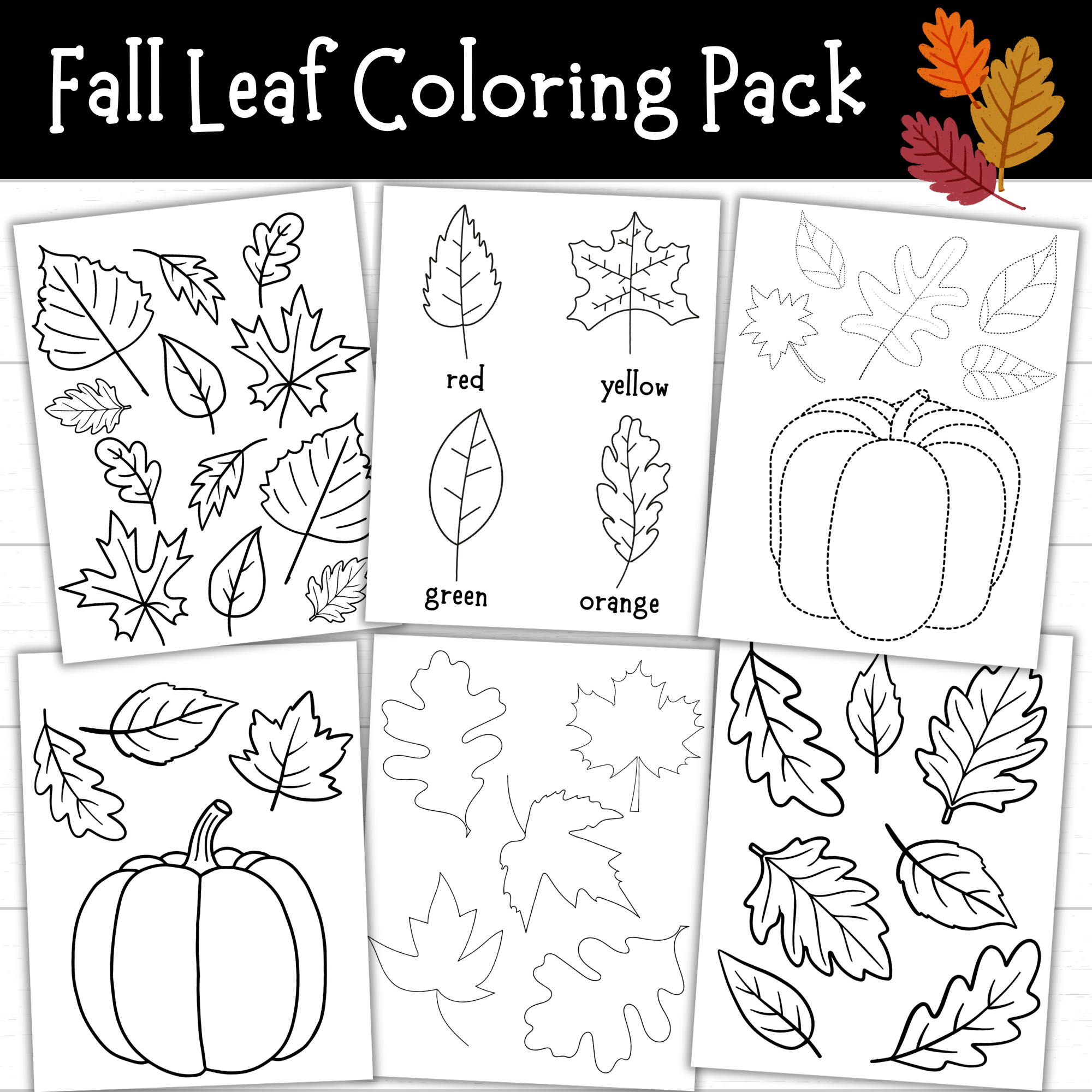 Buy Now: Fall Leaf Coloring Pack
A Few Notes & More Fun Ahead
These printable pages are for non-commercial use. So, while they're perfect for home and classroom use, please respect the terms of use.
Bonus for Moms: At the bottom of the post, I have more great Thanksgiving printables to share.
So, this holiday season, whether you're looking for an easy turkey coloring page, a more detailed thanksgiving coloring sheet, or just some great coloring pages to keep the young and the young-at-heart entertained, I've got you covered.
Happy Thanksgiving, and may your holiday season be filled with joy, pumpkin pie, and colorful turkey crafts!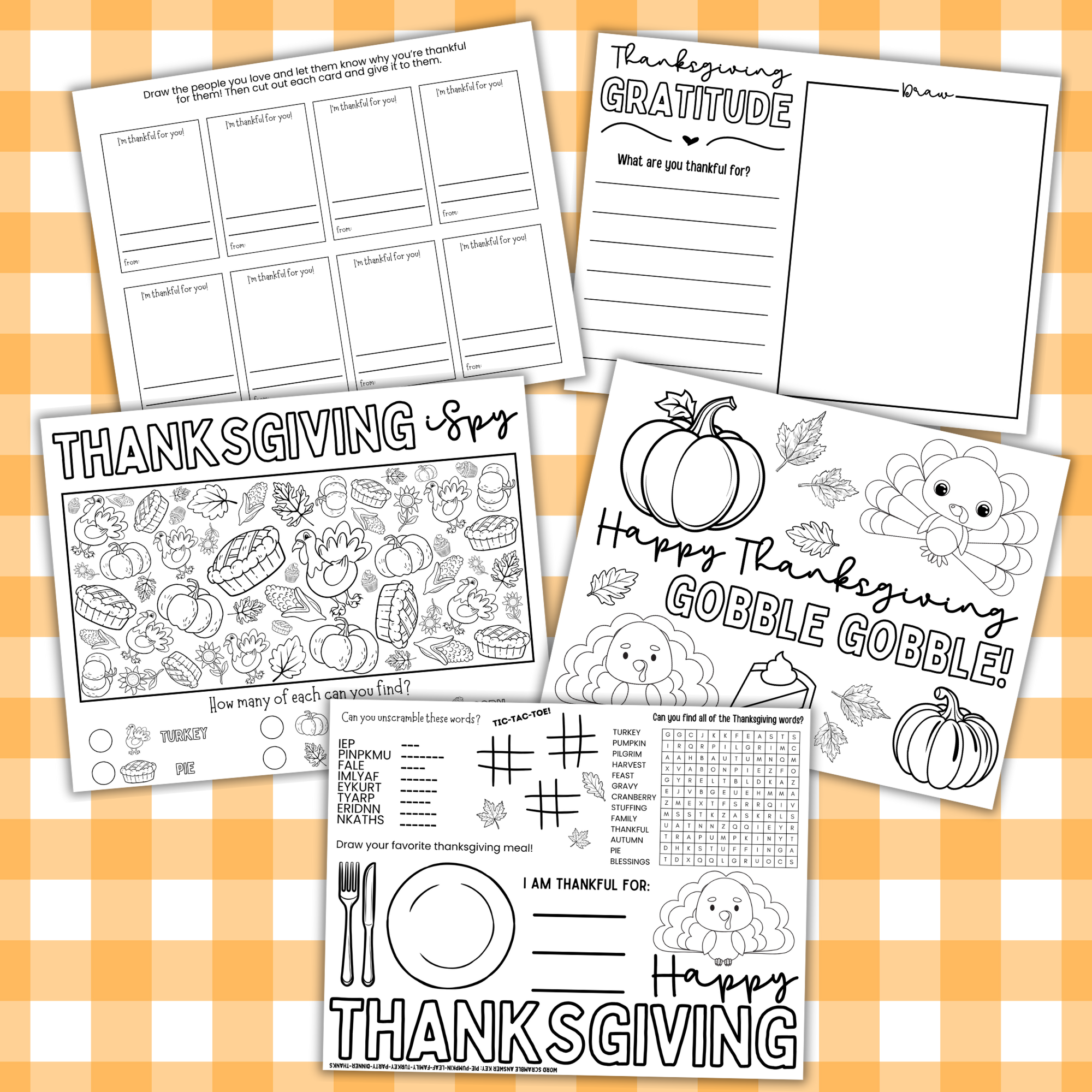 Buy Now: Thanksgiving Placemat Activity Pack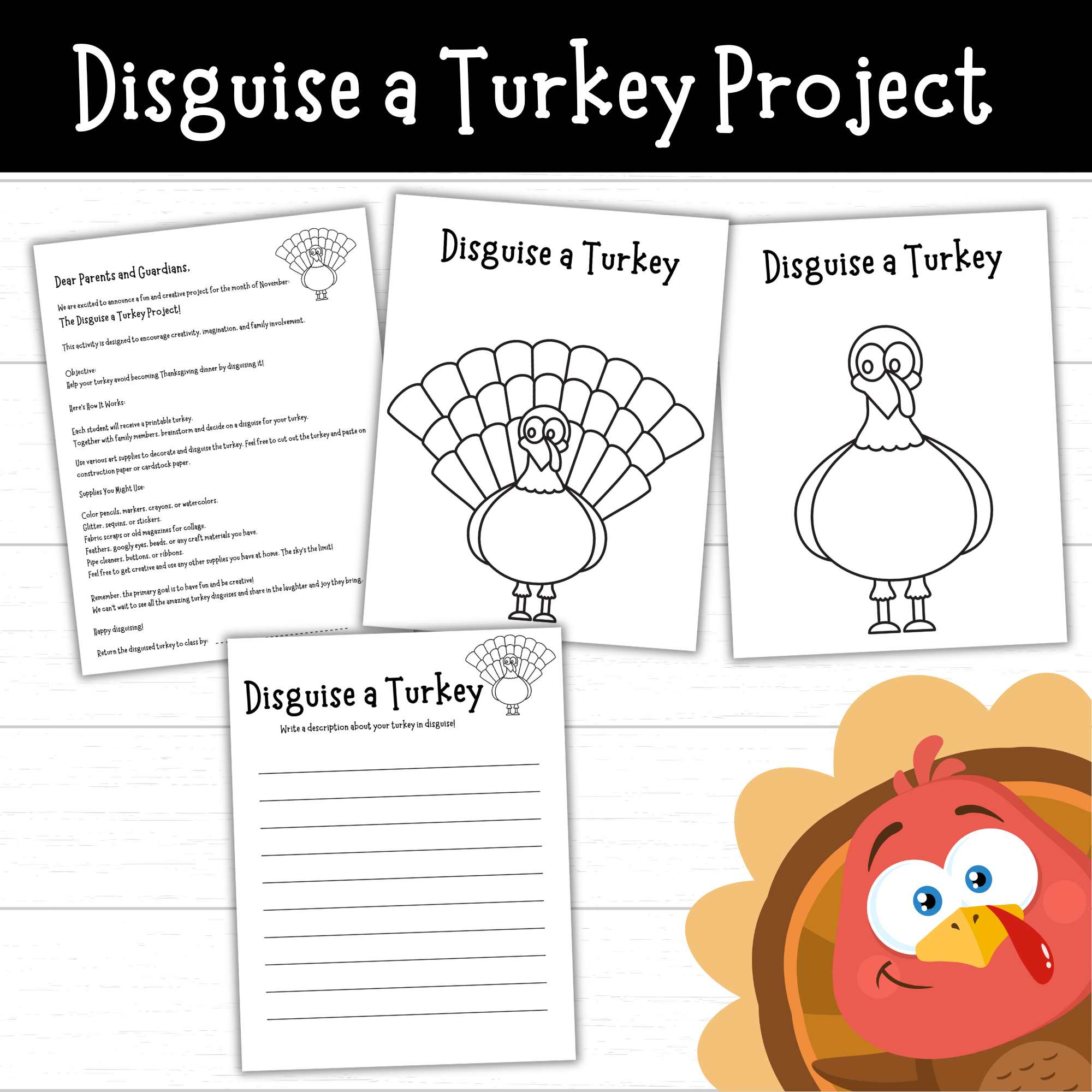 Buy Now: Disguise a Turkey Project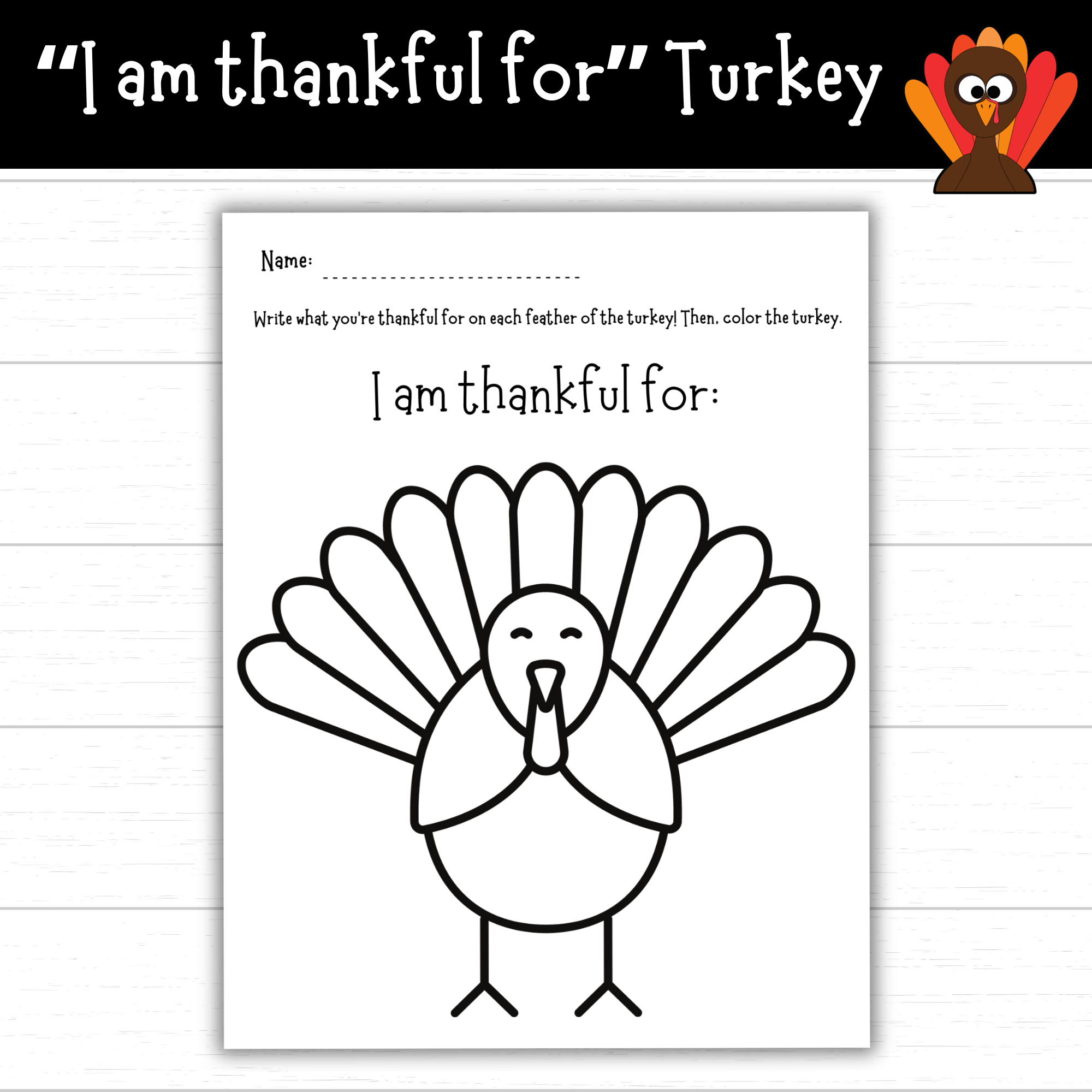 Buy Now: "I am Thankful For" Turkey