If you are looking for fun activities for your Woodland themed baby shower, check out these Woodland Animal Baby Shower Games below!
Are you planning a woodland animal themed baby shower? A woodland animal theme is perfect for the mom-to-be! Don't forget to plan fun games to play during the shower!
Woodland animals are super adorable and you can find a variety of printable baby shower game options with woodland animals including deer, rabbits, squirrels, chipmunks, mice, bears, foxes, owls, raccoons, and more! These are just some of the woodland animals that you might find in a forest.
Woodland Animal Baby Shower Decorations
Woodland Animal Coloring Pages and Activities
Why do you play games at a baby shower?
One of the benefits of planning baby shower games is that it can help break the ice among guests who may not know each other well. Games can also be a fun way to get everyone involved in the celebration. And, if you choose the right games, they can also be a great way to help Mom-to-be prepare for motherhood!
Another benefit of planning baby shower games is that they can help to fill up any awkward gaps in conversation. If there are lulls in the conversation, having some games to fall back on can help keep things moving along smoothly.
Finally, baby shower games can be a great way to create lasting memories of the event. Choosing games that are both fun and meaningful can help ensure that everyone will remember the shower fondly for years to come.
So, if you're planning a baby shower, don't forget to include some games! They can be a great way to make the event more enjoyable for everyone involved.
How many games should you play at a baby shower?
A baby shower is a fun event to celebrate the impending arrival of a new baby. Part of the fun is playing games! But how many games should you play?
Well, that depends on a few factors. How long do you want the shower to last? How many people are attending? And how competitive do you want the games to be?
If you want to keep the shower short and sweet, then two or three games should suffice. If you're inviting a lot of people and want the games to be more low-key, then four or five might be more appropriate. And if you're looking for some serious competition, then six or seven could be the way to go!
In the end, it's up to you to decide how many games you want to play. But whatever you do, make sure they're fun!
What kinds of woodland animal baby shower games can you find?
Baby shower games options in these bundles below may include a few of the following:
baby shower bingo
baby animal match
shower libs
baby shower price is right
what's in your purse
baby word scramble
fun baby facts
baby predictions
baby word search
guess the baby food
diaper raffle
who knows mommy best
celebrity baby names
and more!
Select the bundle below that's right for the mom-to-be that you will be celebrating with!
Woodland Animal Baby Shower Games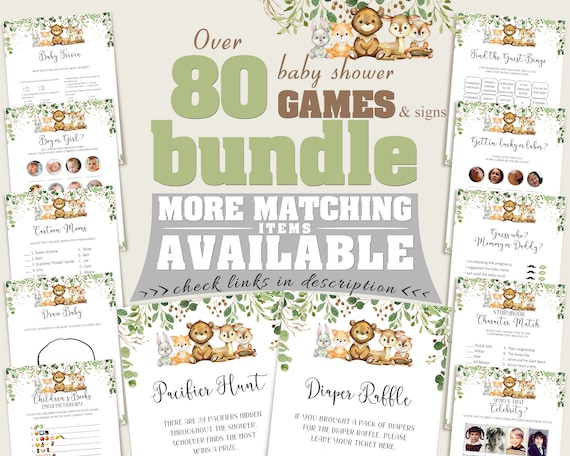 Woodland Baby Shower Games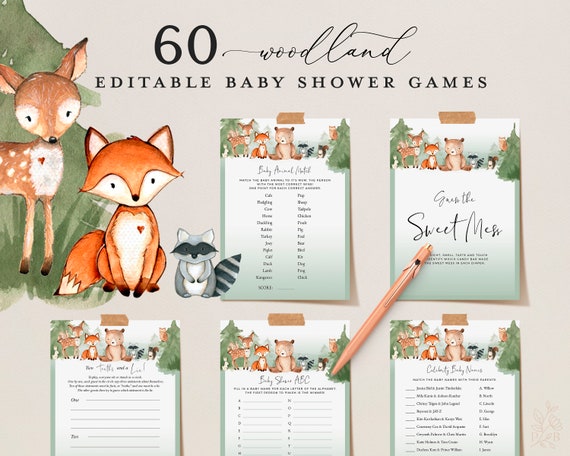 Woodland Animal Baby Shower Games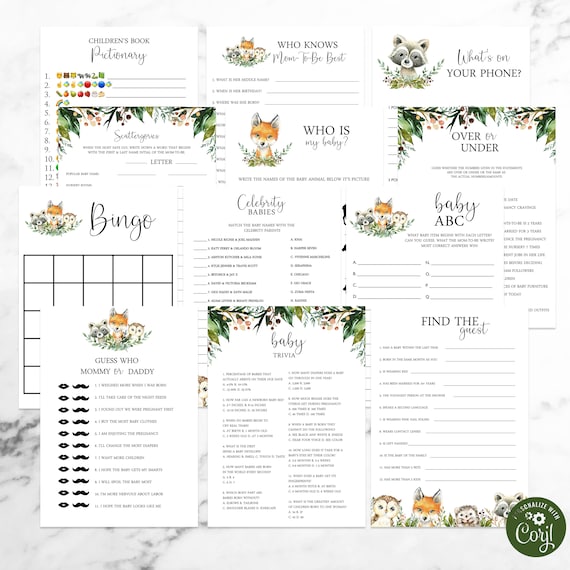 Woodland Baby Shower Games Package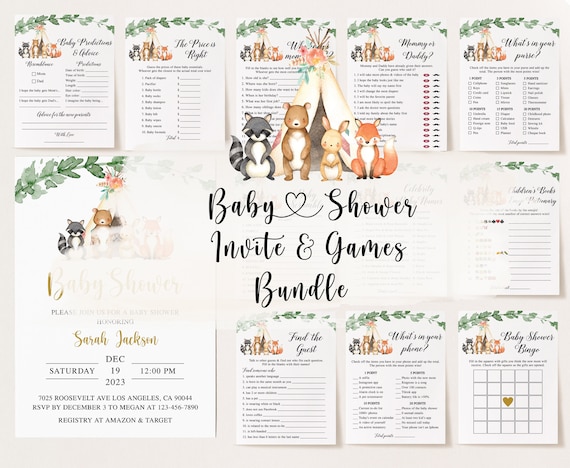 Woodland Animal Baby Shower Bundle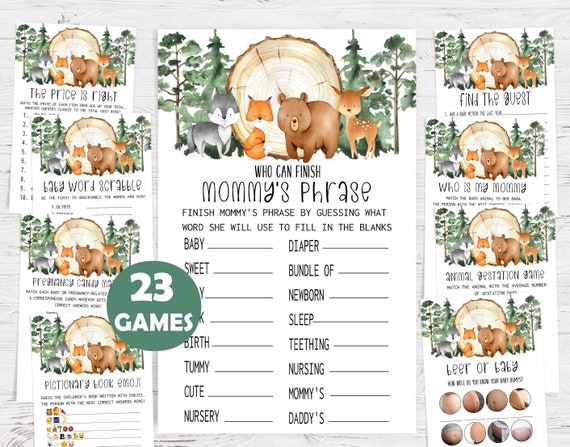 Woodland Animal Baby Shower Game Bundle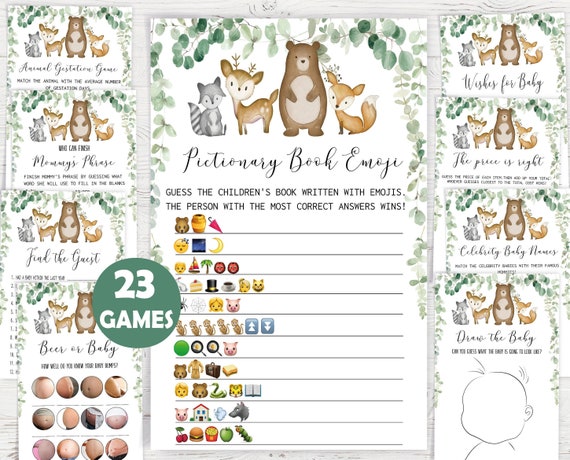 Woodland Animal Baby Shower Games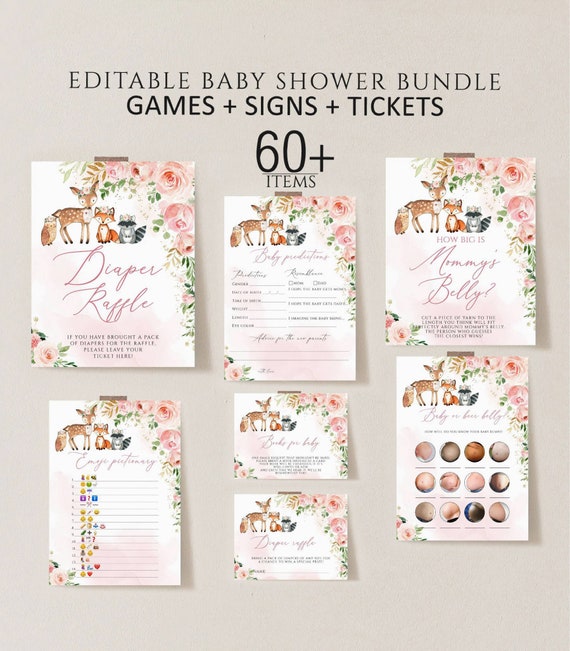 Woodland Girl Baby Shower Games Bundle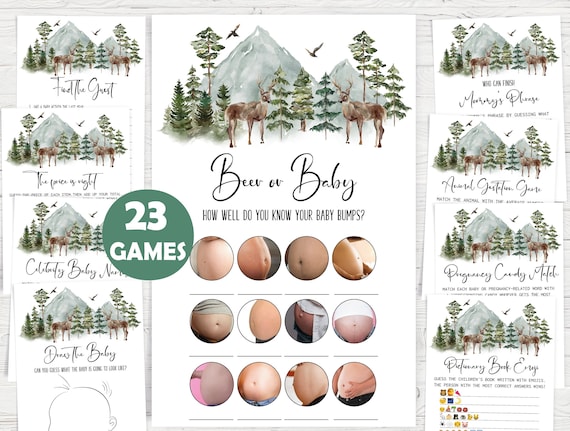 Woodland Animal Baby Shower Game Bundle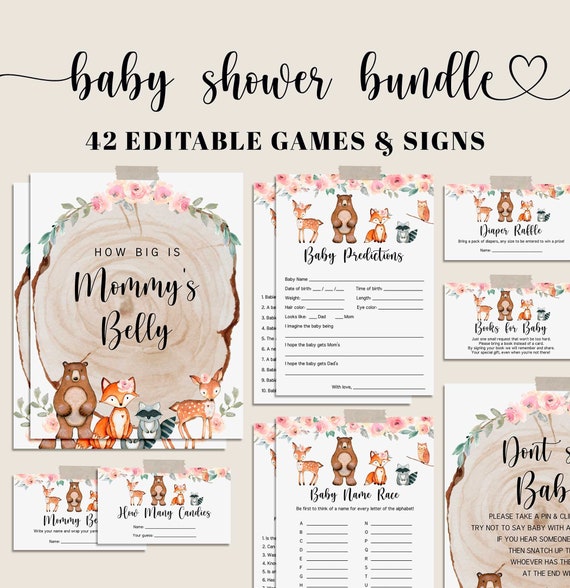 Woodland Girl Baby Shower Games Bundle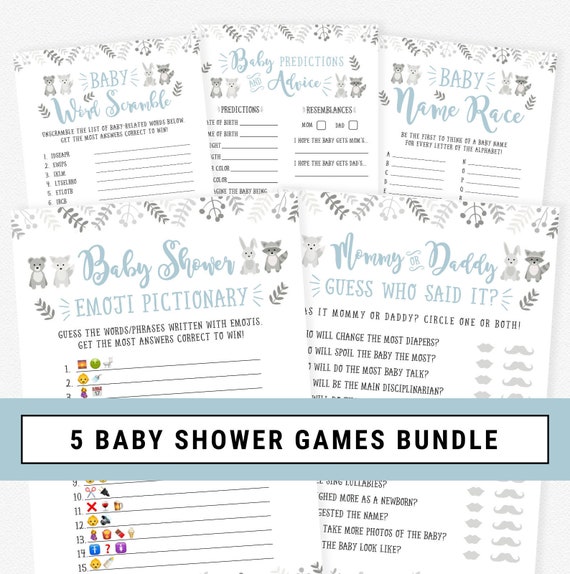 Woodland Animals Baby Shower Activities