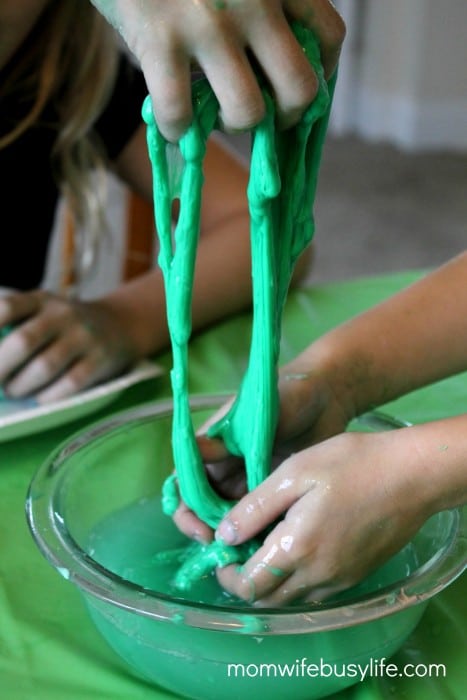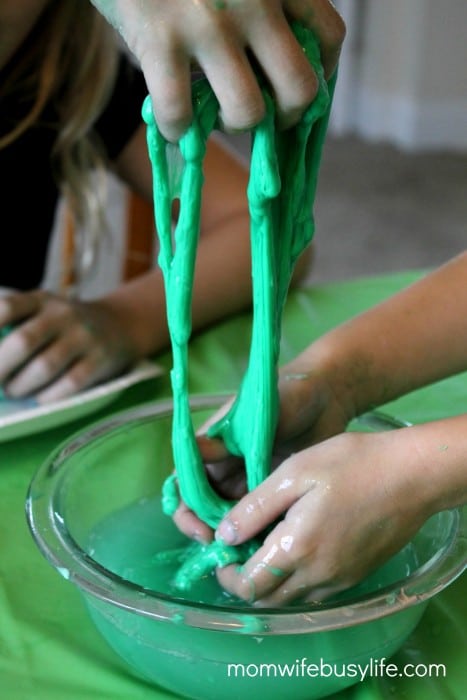 With St. Patrick's Day around the corner, green slime is the perfect activity to make with the kids! My girls look forward to making slime! We make slime often. This slime recipe is pretty easy. You can always add fun textured beads, glitter, or gold sequins to the mix to make it more fun!
How to make green slime:
Note: This is a messy activity! I highly recommend adding a throwaway table cloth on the table to prevent food coloring stains, etc. We chose the green color for our themed green slime activity.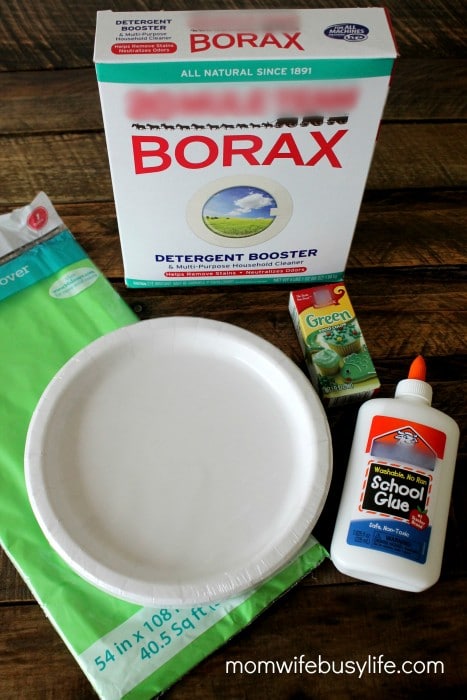 Ingredients:
Directions:
1. Pour glue into a small mixing bowl. (My favorite mixing bowls!)
2. Add green food coloring and stir well. (If you want it to be darker, add more food coloring.)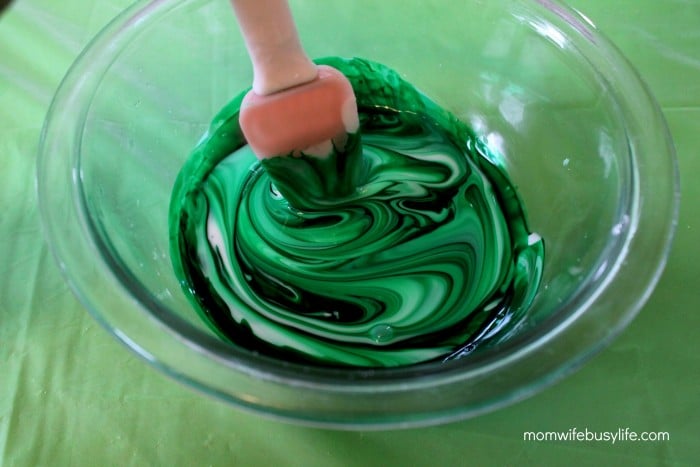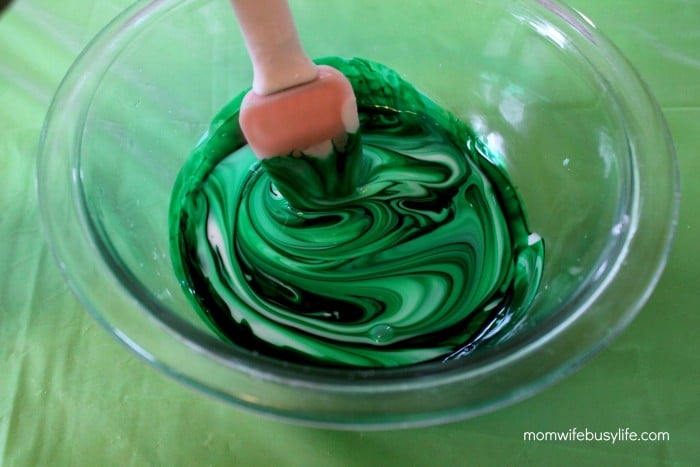 3. Add 1/2 cup of water and stir. Set aside.
4. In another small mixing bowl, add borax with 1 cup of water. Stir well.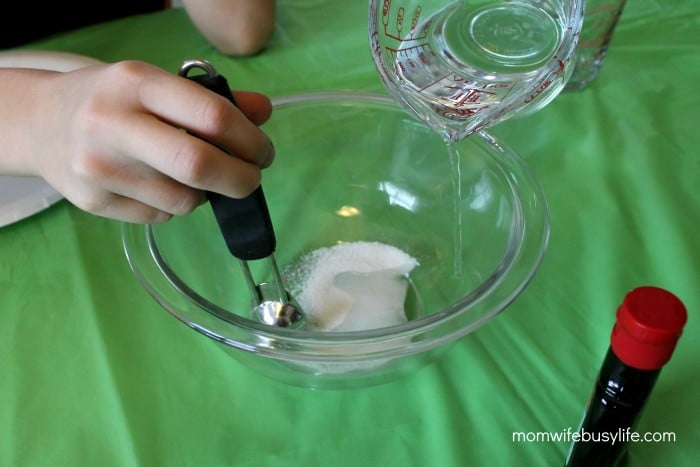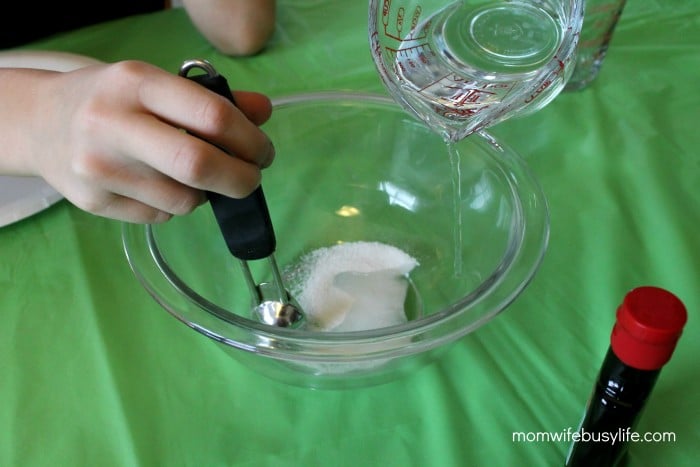 5. Add the glue mixture to the borax mixture and stir slowly until slime forms.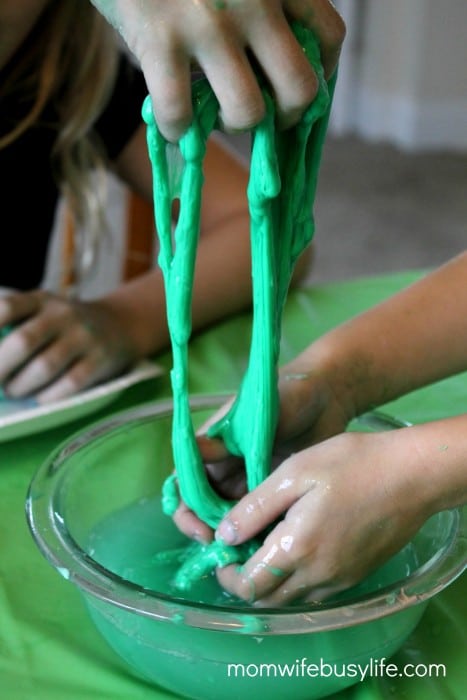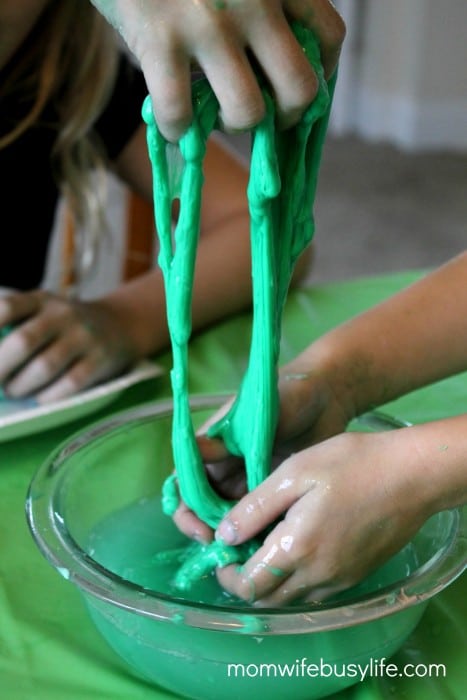 6. Allow your child to dig in and grab as much slime as they can get out! You'll have a bowl left with excess water. Simply pour the water out as you won't need it!
7. Play time! Enjoy hours of fun with your new green slime!