If you love Mexican food, I think you'll LOVE this Spicy Beef Nachos recipe!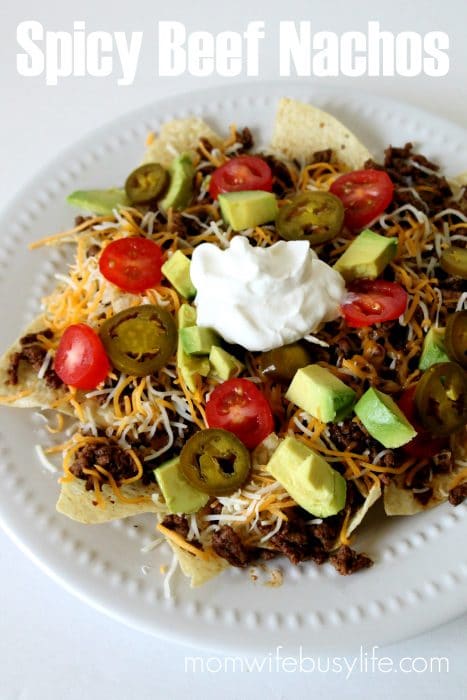 Nachos are a comfort food for me. I love to make nachos just about any time of year. During the pregnancy of my third child, I realized that I had more cravings for spicy foods than ever before! I wasn't a huge fan of spicy foods before his pregnancy, but if it was spicy, I craved it! I think that's what told me the baby was definitely going to be a boy!
As a busy mom, I try to make quick and easy recipes that are delicious and that the whole family will love. We all love nachos and this is an easy recipe to serve any day of the week. Check out the recipe below.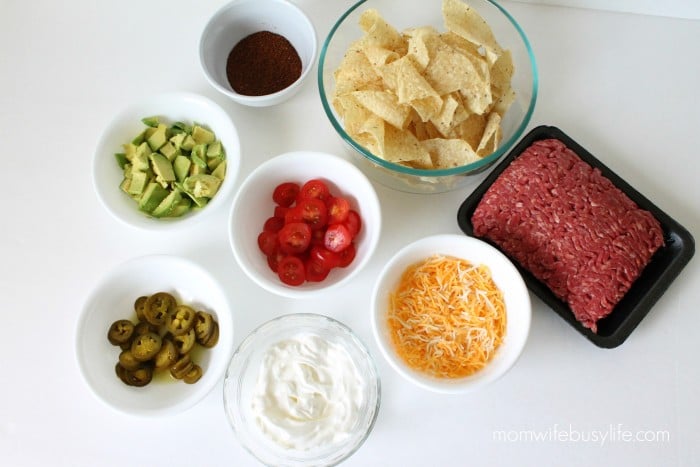 Spicy Beef Nachos Recipe
Ingredients:
Seasoning:
2 tsp. chili powder
1 tsp. paprika
1 tsp. cayenne pepper
1 tsp. salt
1 tsp. pepper
1 tsp. cumin
Nachos:
tortilla chips

1 lb. ground beef

jalapenos
shredded cheese
sour cream
diced avocado
diced tomatoes
1/2 cup water
Directions:
Brown the ground beef in a large pan over medium heat. Drain.
Add seasoning mixture and 1/2 cup water and mix well. Remove from heat.
On a plate, add a layer of tortilla chips.
Top with ground beef, shredded cheese, tomatoes, avocado, sour cream and jalapenos.
Serve and enjoy!
More Great Recipes: