Painting is one of our favorite activities at my house. My girls love when I get the paint out!  In fact, I have a tote devoted to paint supplies
that I keep in a closet and pull out on a regular basis. It's filled with bottles of paint, paint brushes, paint paper, and other paint supplies. My girls love to paint, so having a paint tote ready to go is helpful for a busy mom like me!
I encourage you to create a storage bin specifically for painting supplies
to have on hand when you feel that the kids need to express their creativity!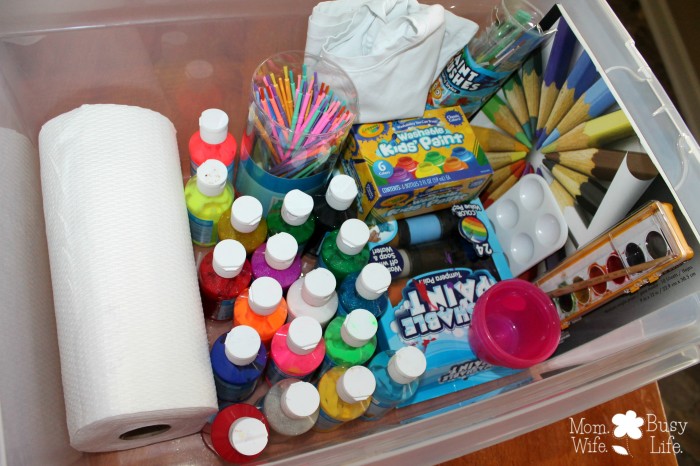 Here are 10 items you'll need for toddler paint time that you can include in your paint bin:
White Paper
Paint
Paint Brushes
Paint Trays
Smock or old t-shirt
Variety of Items for painting (yarn, q-tips, objects that are not small enough to be a choking hazard)
Small Cup for water
Water for cleaning paint brushes
Paper towels for messy paint and water spills
Patience
Yes, that's right! You'll need a lot of patience during toddler paint time. Painting is fun, but can be very messy!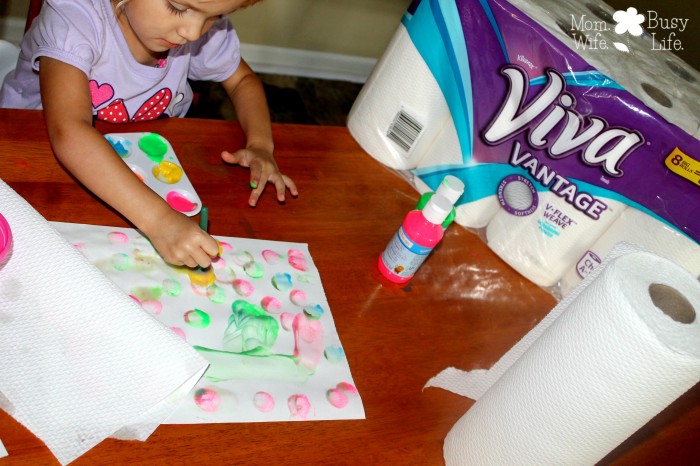 My youngest daughter isn't a fan of big messes, so we are familiar with having extra paper towels
on hand always for her! She used these paper towels several times throughout painting to clean up paint spills or wipe off paint that she got on herself.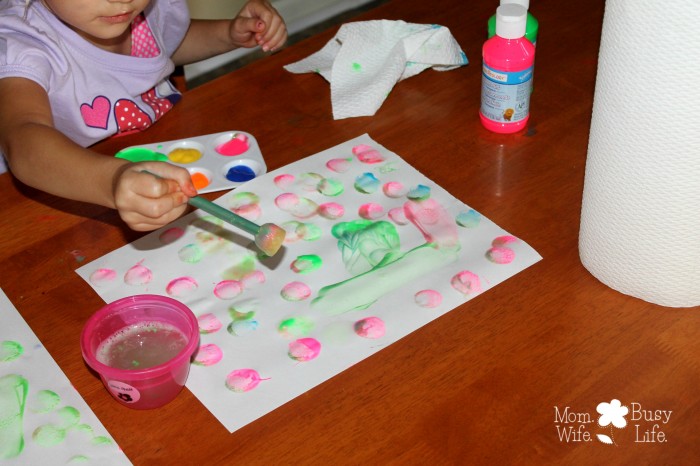 My oldest daughter rinses her paintbrushes
in the water and then dabs them onto the paper towels before choosing another color of paint.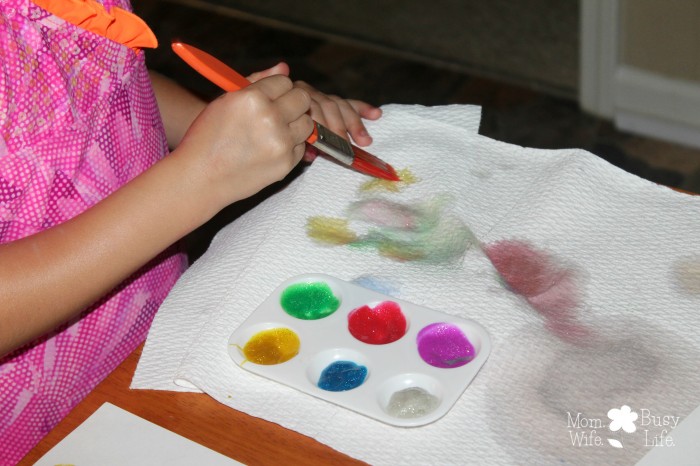 Thinking of painting with your toddler? Create a paint storage bin
for your little ones! They are perfect to have on hand for rainy days.