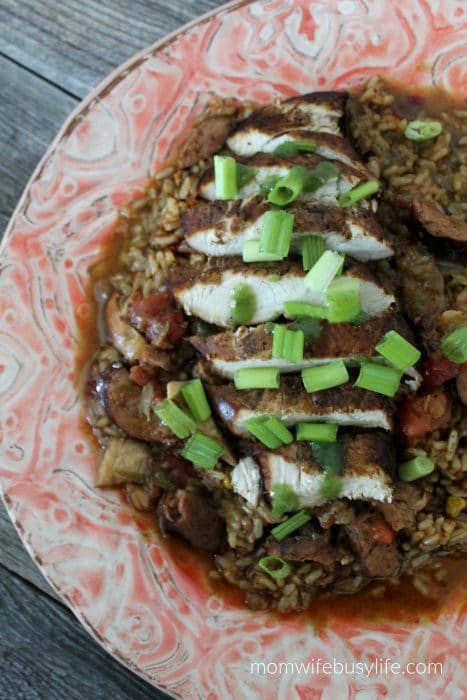 Spicy Grilled Chicken and Sausage Gumbo
The summer is here in the Pacific Northwest! By that, I mean that temps are rising into the mid 60s and 70s. Occasionally we will get an 80+ degree weather day, but those days are rare. We don't let the temps stop us from enjoying our summer. Even though we still wear light jackets most days over here in Washington State, we do still participate in plenty of summer activities. We camp at least once a month, visit the beaches here weekly, and we are enjoying plenty of time outdoors in the backyard with the kids. The summertime is also our favorite time to grill out on the weekends!
My husband is our grill master in the family. One of his favorite things to do is cook up delicious grilled recipes for our family. Our summer favorites include the traditional hamburgers or hot dogs, brisket, pork ribs, sausage, chicken, and more. He's brilliant at creating new recipes for us and one of his new favorite recipes that he creates on a regular basis is gumbo! Gumbo is a family favorite passed on to us by my husband's grandmother. He loves to experiment with new sauces and gumbo flavors and we recently found a sauce to include in our recipes that we love! I think you'll love this Spicy Grilled Chicken and Gumbo Recipe below.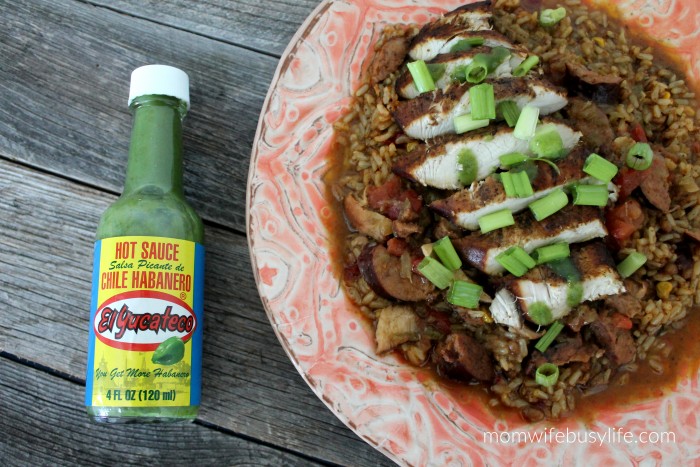 Spicy Grilled Chicken and Sausage Gumbo Recipe
Marinade Ingredients:
6 boneless chicken breasts and thighs
1 tbsp. hot sauce
1/4 cup olive oil
1/4 cup red wine vinegar
1/2 tsp salt
1/2 tsp pepper
1/2 tsp onion powder
1/2 tsp garlic powder
Marinade and Grilling Directions:
Marinade boneless chicken breasts and thighs in quart size freezer bag for at least an hour or marinade over night.
Grill for about 15 minutes or until 165 degrees.
Grill sausage for 15 minutes.
Roux Ingredients:
1/4 c. of corn oil or any oil (cannot be olive oil)
1/2 c. of all purpose flour
(Creating Roux takes about 20-30 minutes. You can buy Roux at a local grocery store or order from Amazon.)
Roux Directions:
Cook on medium to high heat in a saucepan.
Stir often until mixture is a dark brown color.
Add Roux to gumbo mixture.
Simmer until thick.
Here's a video that can help you learn to make roux. Note: The directions above are different from this video below:
Gumbo Ingredients:
onion
green bell pepper
celery
1 can of diced tomatoes
32 oz. box of chicken broth
grilled sliced sausage
1/8 cup olive oil
pinch of salt and pepper
Gumbo Directions:
Sautée the onion, green bell pepper and three stalks of celery in sauce pan with olive oil.
Add 1 can of diced tomatoes.
Continue to simmer.
Add chicken broth.
Bring to a boil.
Turn on low, add grilled sliced sausage, cover and simmer.
Place gumbo over a bed of cooked brown or white rice. I prefer a Caribbean style rice and use that in my own recipes. Top with green onions and add a few drops of hot sauce. Enjoy!
More chicken recipes:
Lollipop Chicken Recipe with Cilantro Lime Guacamole