Are you searching for the best play kitchens for kids? Play kitchens are a great investment! All of our kids loved their play kitchen. Find the play kitchen that's right for you and your child below!
Play kitchens are one of the greatest gifts a kid could ever receive! That's my opinion, of course – but I believe it!
My own kids had a play kitchen when they were little and we adored the kitchen and all of the fun play kitchen accessories that you can find to go with the play kitchens. In fact, pretend play with their kitchens is a memory I'll be able to hang onto forever. I enjoyed seeing what they would create in their kitchen.
When looking for a play kitchen for kids, you'll want to keep the following in mind:
Where will I place the play kitchen? Some (not all) play kitchens are meant for corners, so make sure you know exactly what shape of kitchen you are buying and where you'll want to set your kitchen. Play kitchens are great for play rooms!
What is the play kitchen made of? Play kitchens are either plastic or wooden. I prefer wooden furniture over plastic because I feel the quality is higher and they last longer in my opinion. I do know moms that place their kitchens outside. In this case, plastic may be the way to go.
How safe is the kitchen? Play kitchens can be heavy. You'll want to make sure to place the kitchen in a location where you can anchor them to a wall (if necessary). We never had issues with our play kitchen. It was a sturdy, well made piece of furniture!
How much do I want to spend? Prices can vary on play kitchens, but do consider this an investment, especially if you plan to have more children in the future. Play kitchens can last a long time through several children. It's best to spend a little more if the quality is better.
Does it match my decor and design? Does color matter? I try to pick out children's furniture that fits in with our style and decor of our home. I'm not a fan of bright, primary colors in my house, but this also depends where we will place the piece. In a play room, bright colors may be okay, but I like to choose kitchens that are plain white/gray or a light pastel color that won't stand out too much in the home.
After you answer the questions above, it's time to choose your play kitchen! Below, you'll find a list below of 25+ Best Play Kitchens for Kids. Play kitchens make great gifts for birthdays and holidays!
Don't forget to add fun accessories: play kitchen cookware sets, aprons for kids, play pots and pans, and play food. Consider a play table and chairs, too.
We personally love Melissa & Doug kitchen toys and play food and kitchen accessories at Learning Resources.
Best Play Kitchens for Kids
Wooden Play Kitchens
KidKraft Ultimate Corner Play Kitchen Set
KidKraft Ultimate Corner Play Kitchen with Lights & Sounds, Espresso
KidKraft Farm to Table Play Kitchen Set
(Also available at Target)
KidKraft Deluxe Big & Bright Kitchen
(Also available at Target)
Kidkraft Vintage Kitchen in Pink
KidKraft Vintage Kitchen in Blue
KidKraft Large Play Kitchen with Lights & Sounds – White
Ultimate Elite Play Kitchen with Ez Kraft Assembly
Melissa & Doug Wooden Chef's Pretend Play Toy Kitchen
(Also available at Target)
KidKraft Uptown Espresso Kitchen
KidKraft Exclusive Edition Modern White Play Kitchen with Gold Accents
KidKraft Vintage Play Kitchen – Red
Teamson Kids – Little Chef Florence Classic Kids Play Kitchen
Little Cook's Work Station Kitchen
Plastic Play Kitchens
Step2 Grand Walk-In Kitchen & Grill
Step2 Best Chefs Kitchen Playset
Step2 Heart Of The Home Kitchen Playset
Little Tikes Super Chef Kitchen
Step2 Fun with Friends Kitchen
Little Tikes Tasty Jr. Bake 'N Share Kitchen Role Play Kitchen
(Also available at Target)
Play Kitchens from Etsy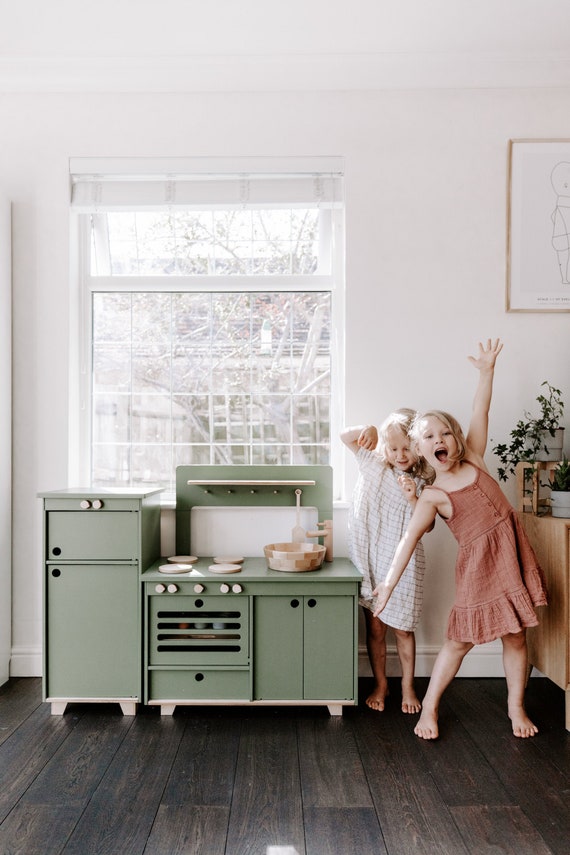 Wood Play Kitchen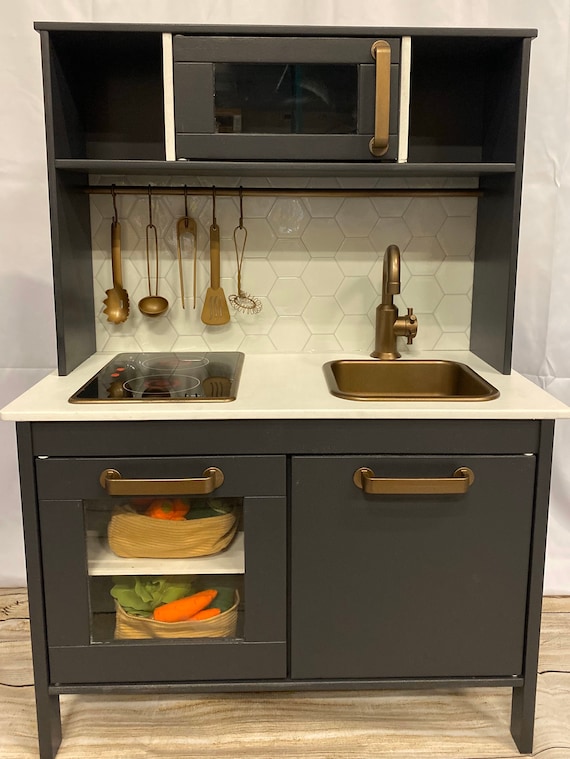 Play Kitchen Completely Customizable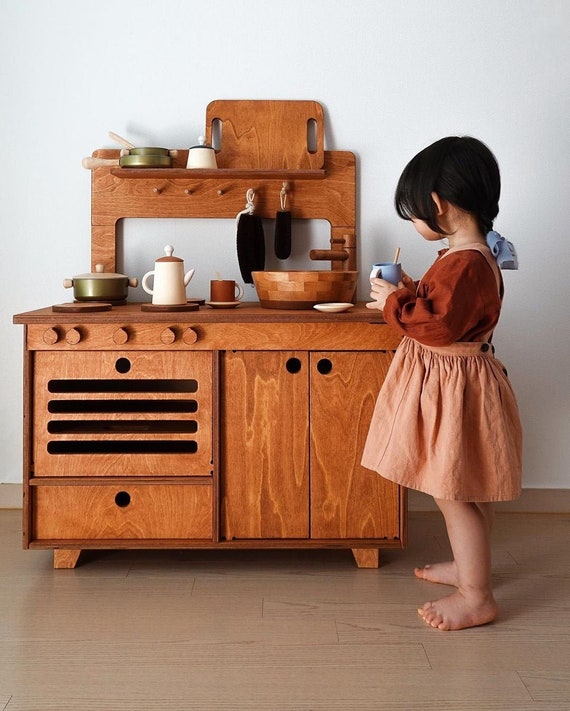 Mahogany Play Kitchen FREE SHIPPING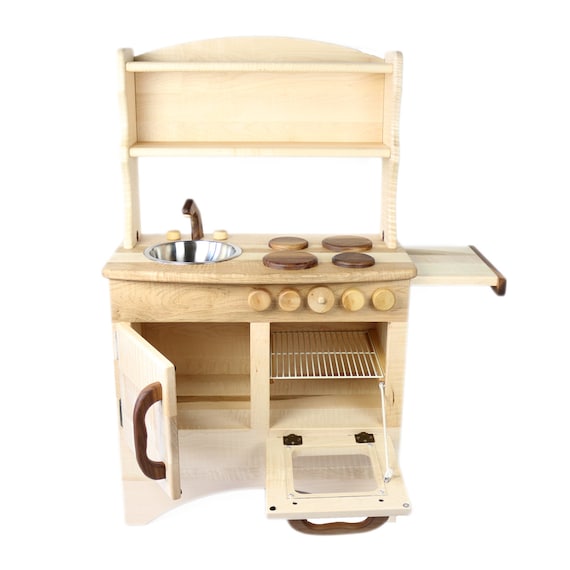 Maple Simple Hearth Wood Play Kitchen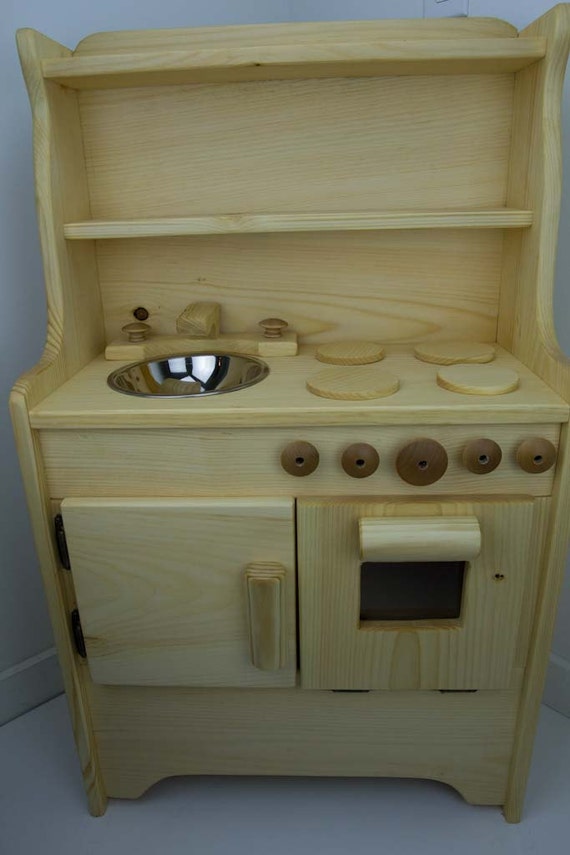 Wooden toy Kitchen Liam's Child's wooden toy Kitchen