Here are the best KidKraft Play Kitchens for your child to enjoy!
We are big fans of KidKraft! When my girls were young, we had a variety of KidKraft products including the kitchen pictured below, a small table and chair set, and a dollhouse!
I personally love the KidKraft brand because I can expect the quality to be high and I can expect the product to last a long time.
Here's are photos of our KidKraft play kitchen that we purchased in 2012: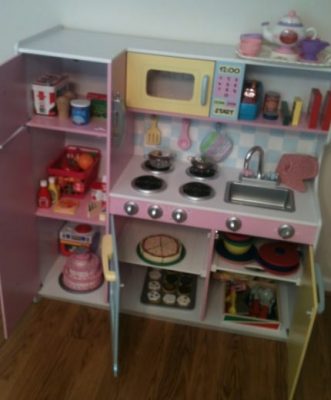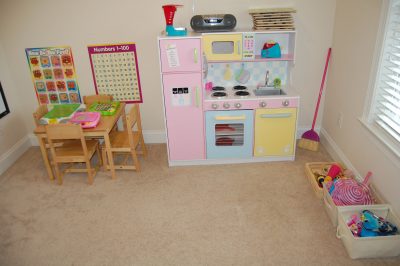 Below, I've listed the best KidKraft Play Kitchens available for purchase! Choose the kitchen that's right for your child! Consider size, color, space, features, price, and more!
You can learn more about selecting the right play kitchen here:
25+ Best Play Kitchens for Kids
If you need accessories for your play kitchen, these posts can help:
Best Wooden Play Kitchen Accessories
KidKraft Play Kitchens
KidKraft Large Play Kitchen with Lights & Sounds – White
KidKraft Uptown Kitchen Toy, White
KidKraft Uptown Espresso Kitchen
KidKraft Deluxe Big & Bright Kitchen
KidKraft Farm To Table Play Kitchen Set
Kidkraft Retro Kitchen and Refrigerator in Pink
KidKraft Uptown Pastel Kitchen Playset
KidKraft Vintage Kitchen – White
KidKraft Amazon Alexa Enabled 2-in-1 Kitchen & Market
>> Click here to sign up for my email list and get access to my FREE printable library!