This Air Fryer Corn on the Cob recipe is a great addition to your summer meal planning! Add this tasty side to your family dinner tonight!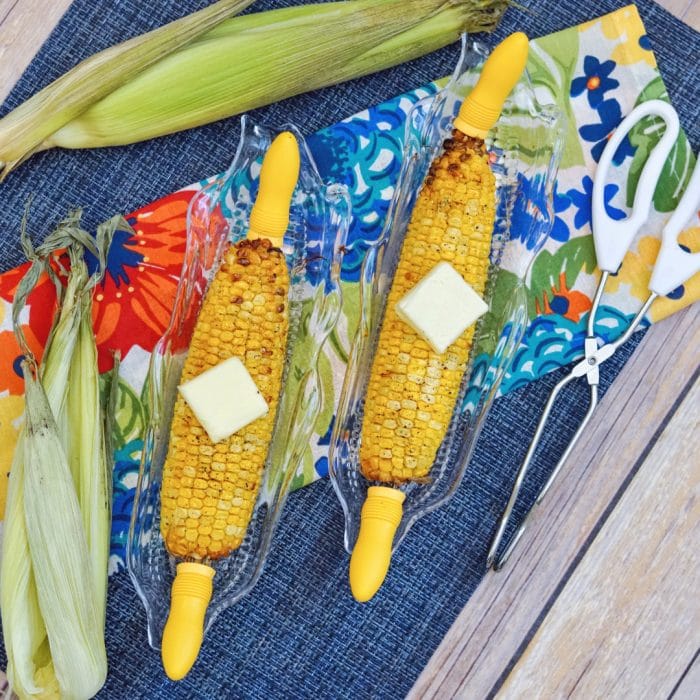 The summer months are here! This summer has already been fun here at our house. The kids are enjoying swimming in our backyard daily as well as riding bikes and rollerblading around the neighborhood.
We've also been enjoying our backyard barbecues, too! My husband is the grill master! He's been cooking up a variety of tasty food for our family to enjoy this summer. My favorites include his brisket, pork ribs, smoked sausage, and chicken. I also enjoy the side dishes that he makes with these grilled meats including mac and cheese, pinto beans, and more!
If you are looking for a family friendly recipe to go with your backyard barbecues this summer, try our Air Fryer Corn on the Cob recipe! Not familiar with Air Fryers? You can learn more about them here.
We hope you enjoy this recipe this summer!
Air Fryer Corn On the Cob
Ingredients:
Corn
Salt
Pepper
Garlic
1/2 Cup Melted Butter
Room Temperature Butter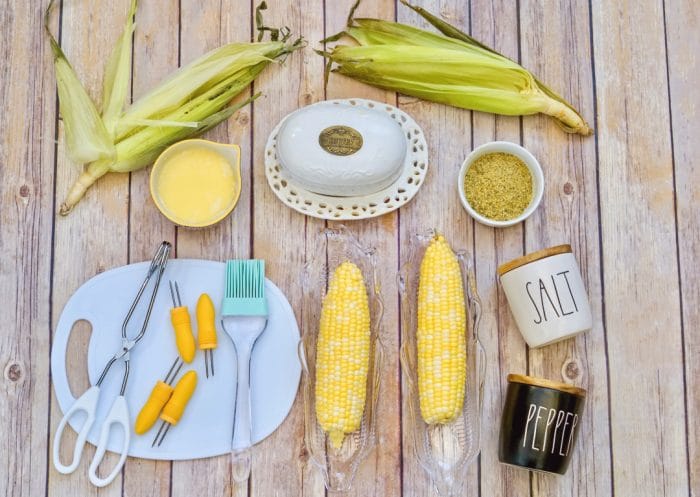 Directions:
Remove the husk and silk threads from the corn.
Coat corn in melted butter.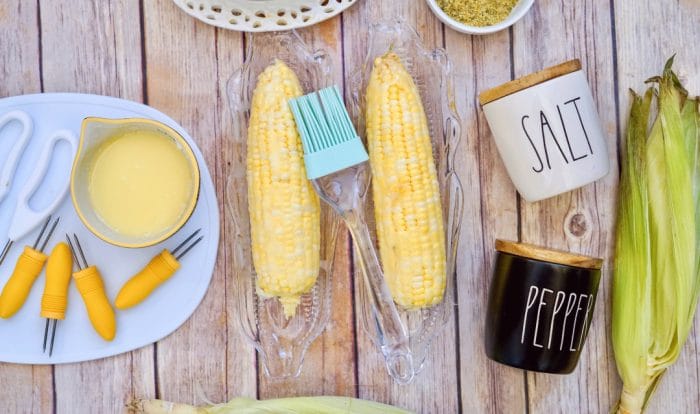 Place in air fryer for 15 minutes at 400 degrees. (Don't have an Air Fryer? Shop Air Fryers here.)
Remove from air fryer.
Smother in butter, salt, pepper, garlic.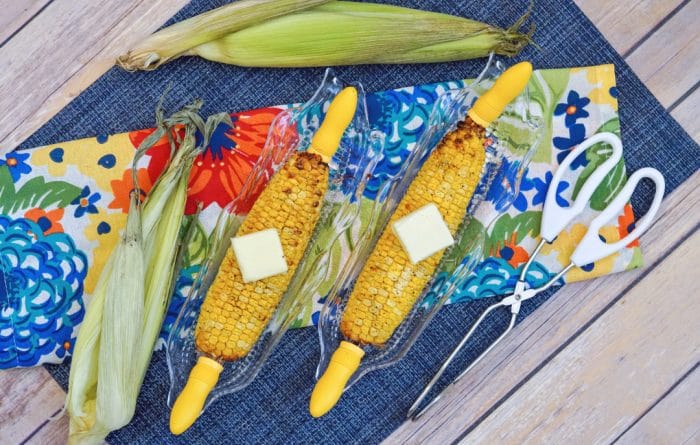 Try these other delicious side dishes:
Sheet Pan Garlic Herb Potatoes
Pin to Pinterest: