This Spinach Artichoke Parmesan Dip is a creamy, cheesy, and delicious recipe that is sure to be a crowd pleaser!
The summer season is here! When the summer months arrive, our backyard cooking and grilling out increases! We grill a variety of delicious meats for the family and always serve a few delicious sides with them.
Grilling season also means serving appetizers to go along with summer gatherings. One of our favorite recipes is this Spinach Artichoke Parmesan Dip! This dip is great served with your favorite chips or bread! If you are looking for a creamy and cheesy appetizer to serve for your guests this summer, try this recipe below.
If you are planning a gathering with a lot of people such as a party or tailgating event, or just having a simple family meal, this Spinach Artichoke Parmesan will have your guests going back for more!
Spinach Artichoke Parmesan Dip
Ingredients:
8 oz. cream cheese, well softened
1/4 cup sour cream
1/4 cup mayonnaise
1 garlic clove, minced
2/3 cup (76g) parmesan cheese
1/2 cup (56g) mozzarella cheese
1 (14 oz) can artichoke hearts
1.5lbs fresh spinach
Pepper, to taste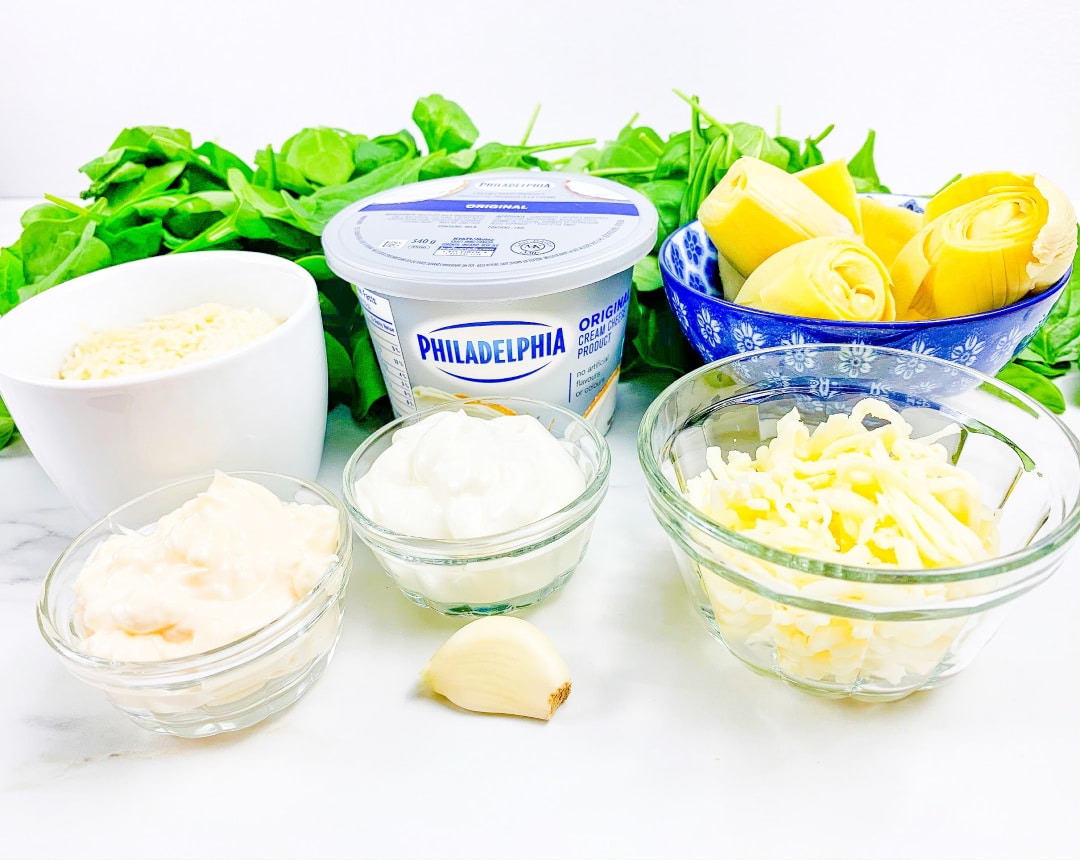 Directions:
Preheat oven to 350 degrees.
Wash and rinse the spinach, but do not dry.
Add the wet spinach to a stock pot. Turn on low to medium heat.
Spray a small baking dish with non-stick cooking spray.
In a mixing bowl, stir together softened cream cheese, sour cream, mayonnaise, minced garlic, parmesan, mozzarella and pepper.
By now your spinach should have cooked down (approx. 5-7 minutes after turning it on). Take it out of the pot and squeeze out as much excess liquid as you can.
Chop your drained spinach.
Drain and chop your artichoke hearts.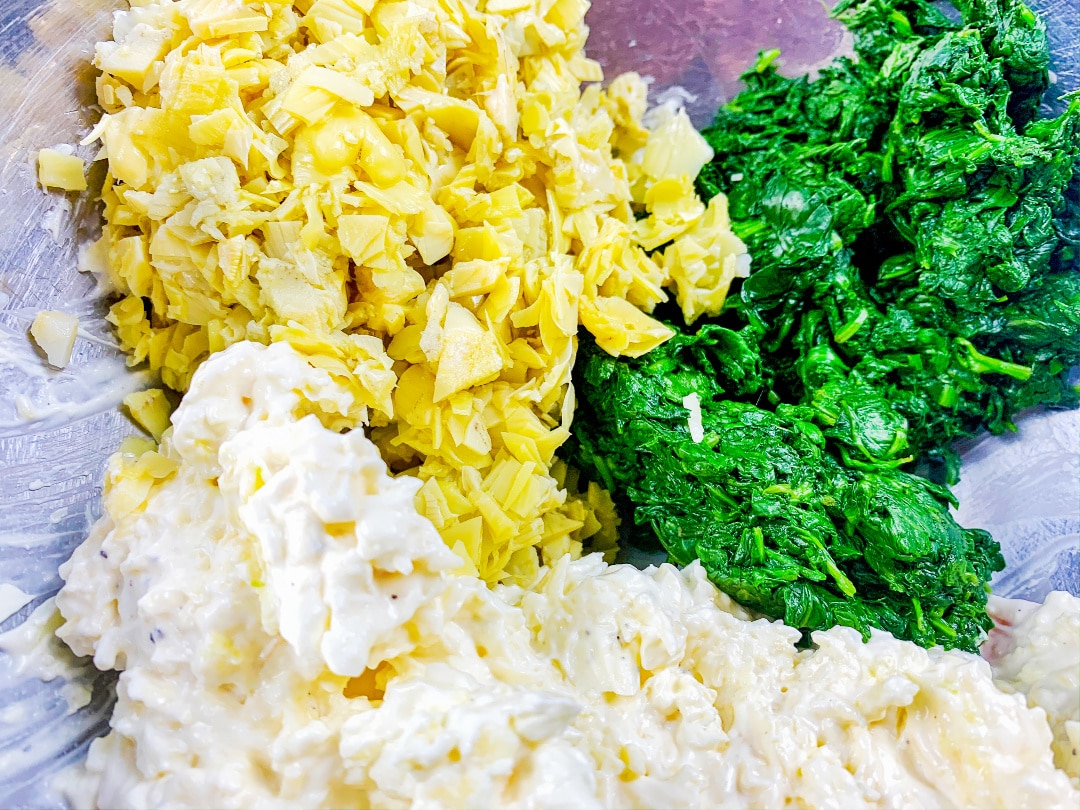 Stir artichokes and spinach into your cheese mixture.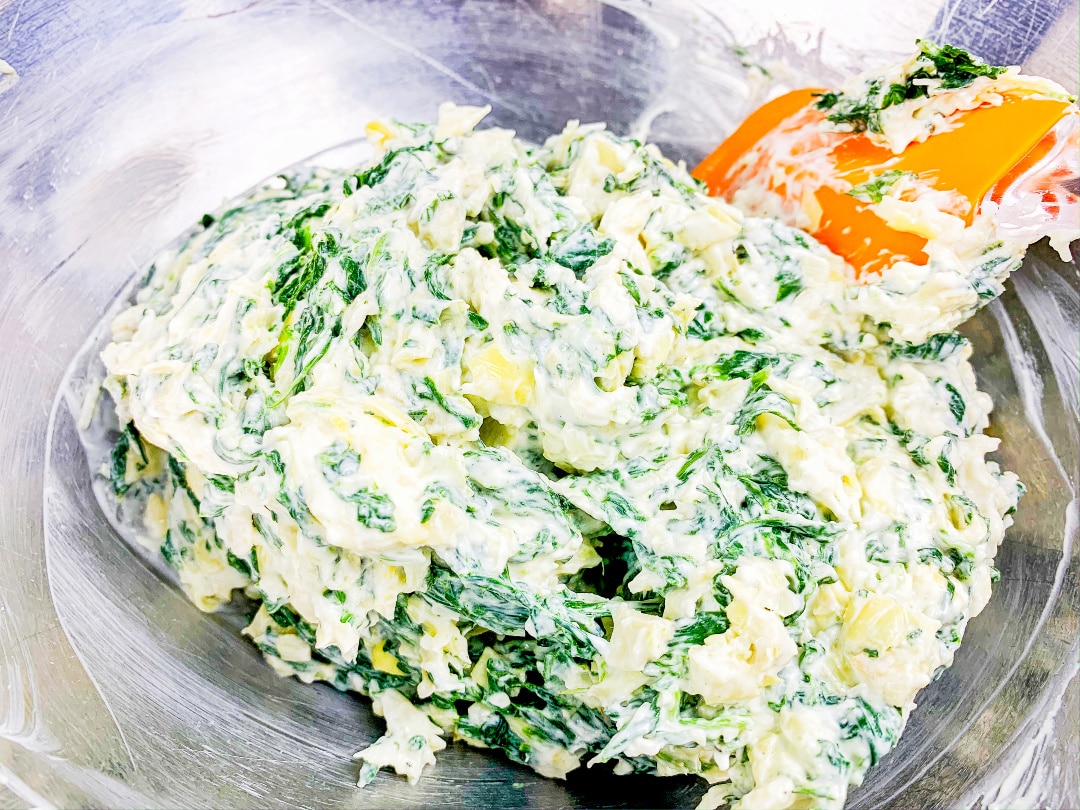 Spread the mixture evenly into prepared baking dish.
Bake for approximately 25-30 minutes.
Serve warm with tortilla chips, crackers or toasted baguette slices.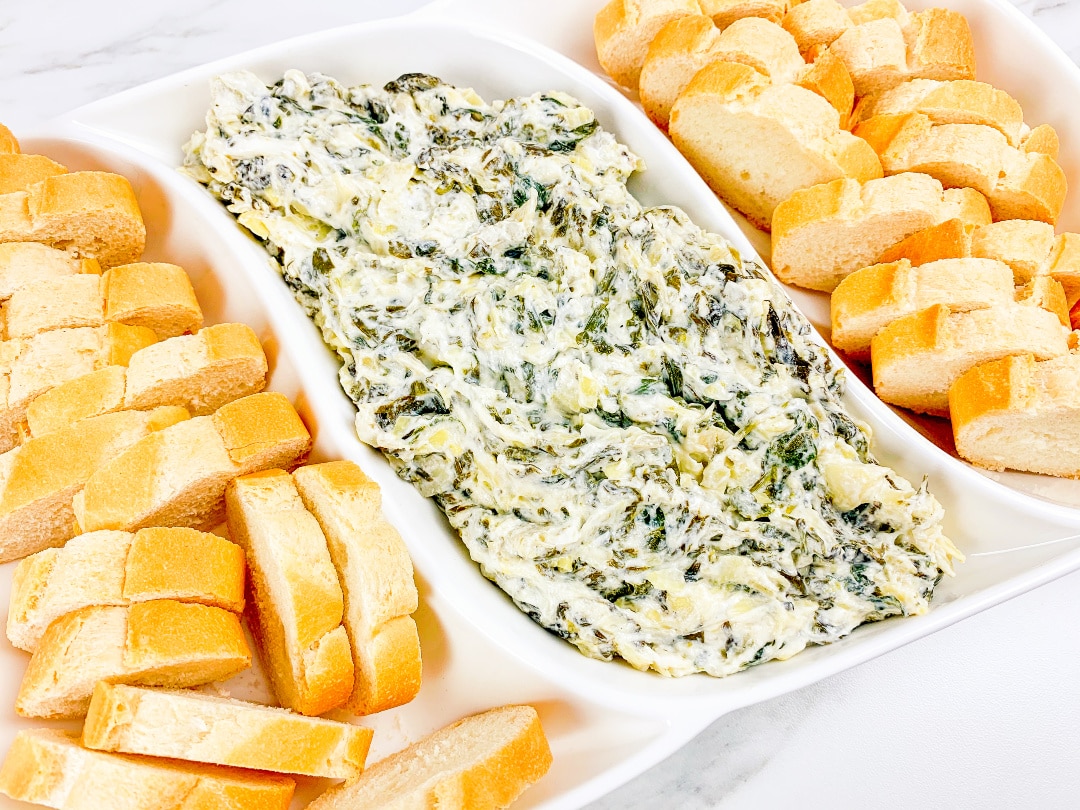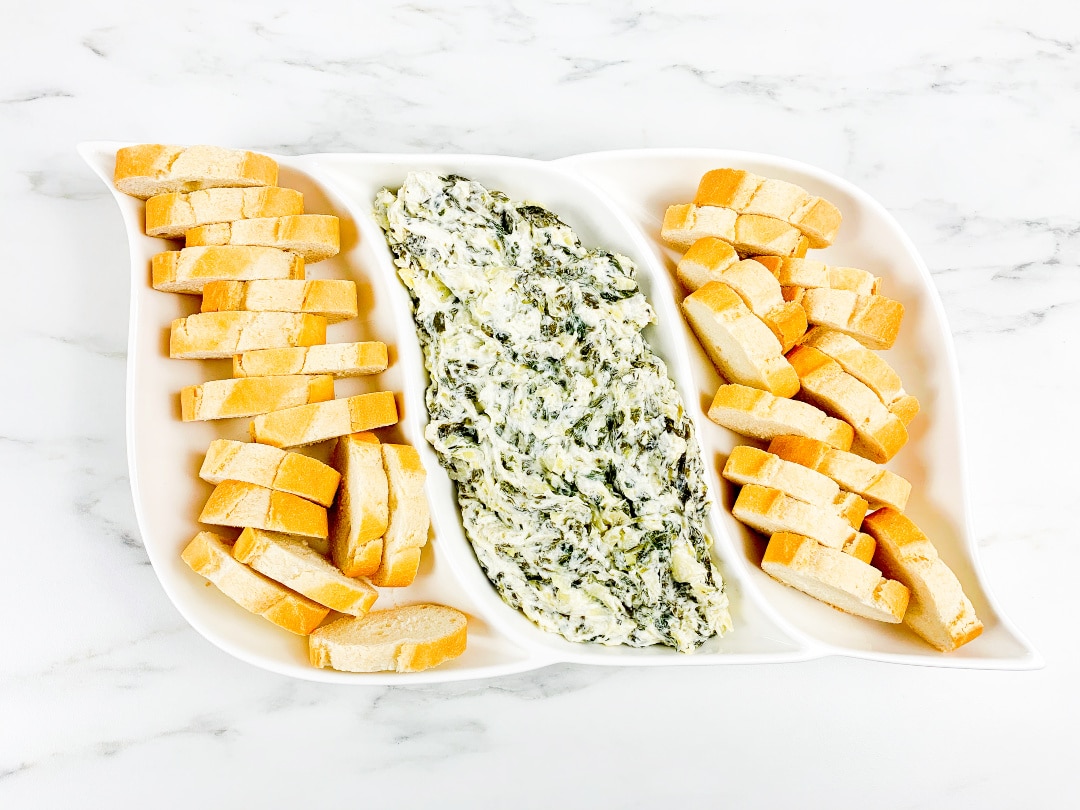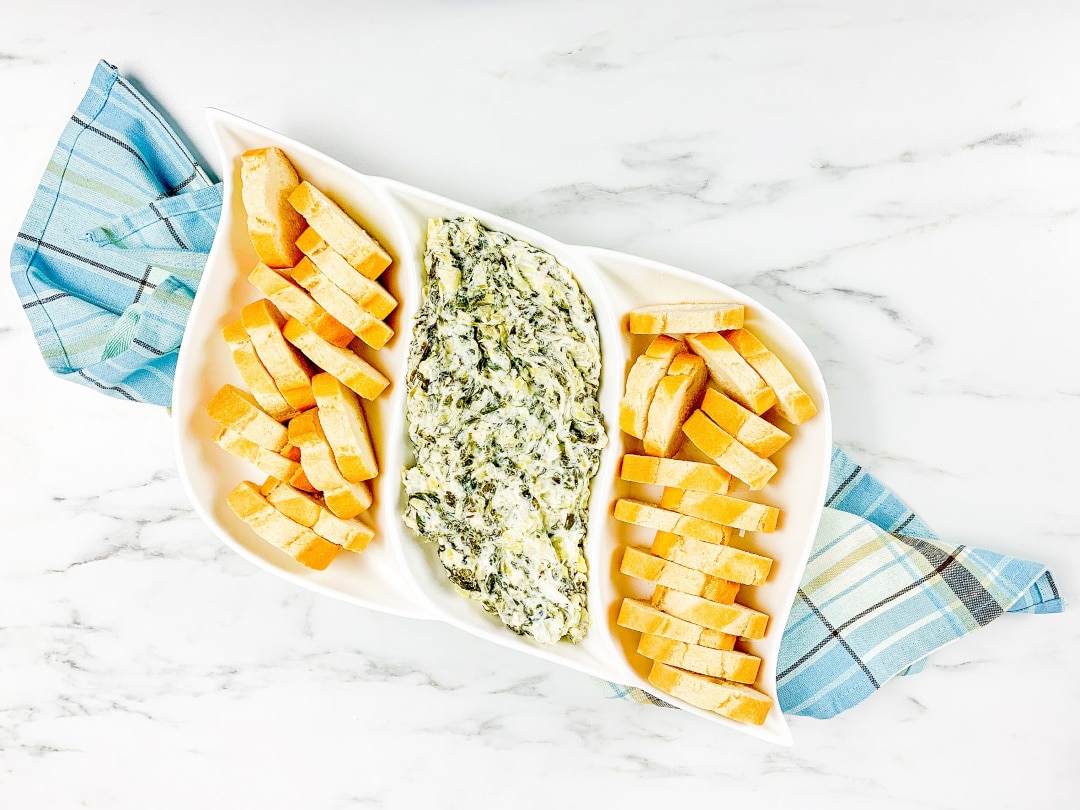 Enjoy more great recipes:
Sheet Pan Garlic Herb Potatoes
Pin to Pinterest: