Try this Air Fryer Pumpkin Pie Turnovers recipe this fall season! Serve these for your family or guests for breakfast or dessert.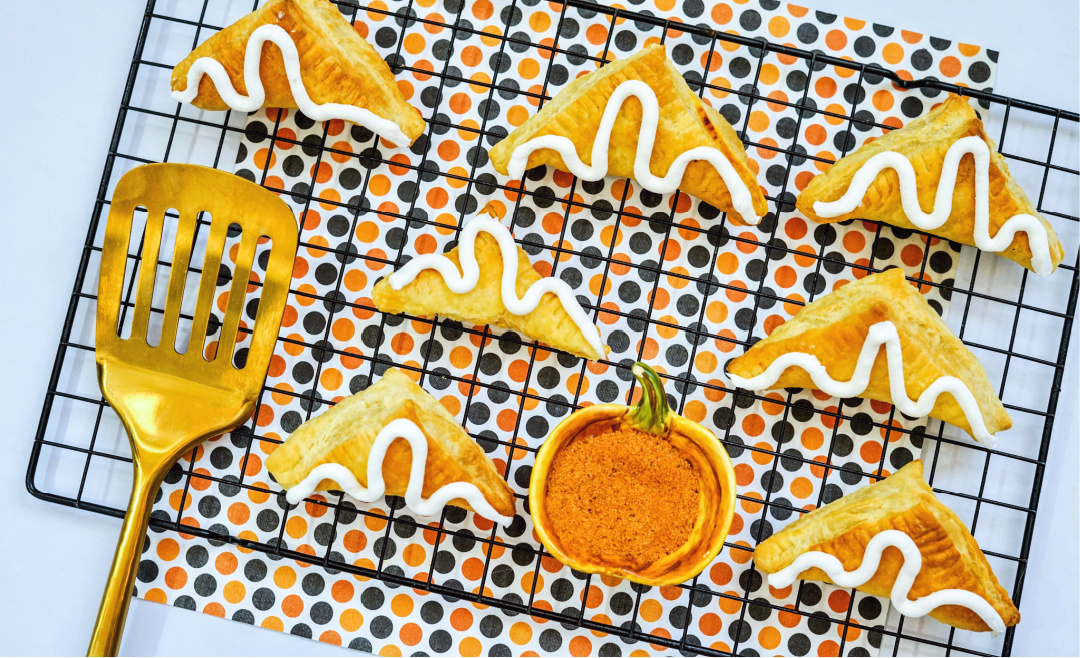 The fall season is here! Do you love pumpkin flavored desserts? I do! I love anything and everything pumpkin as soon as the cooler months roll around!
If you love pumpkin flavored treats, these pumpkin pie turnovers made in the air fryer are perfect to make this year.
These tasty turnovers can be made in 15 minutes or less – a great option when you are looking for a quick recipe to make in a hurry!
Serve these turnovers at your next gathering, for breakfast, for dessert, or with your morning hot cup of coffee.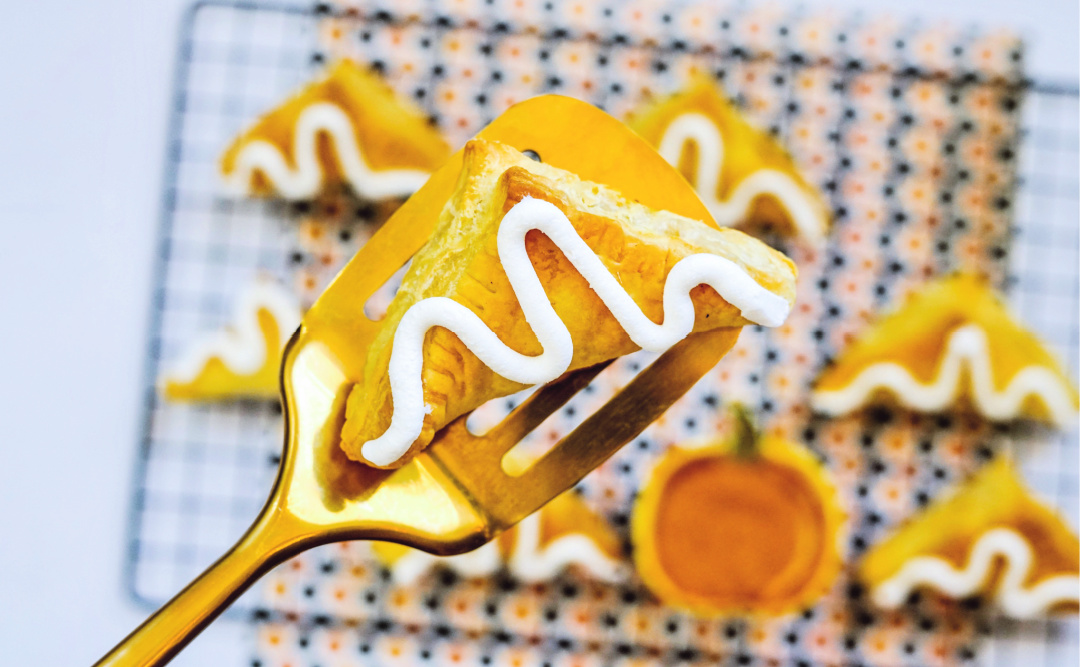 Air Fryer Pumpkin Pie Turnovers
Ingredients:
15 oz. Can Pumpkin Pie filling
1 Egg
1 Tablespoon Pumpkin Spice
1/3 Cup Milk
Puff Pastry
Icing
Cooking Spray
Directions:
Lay out the puff pastry. Cut into 4 squares.
Using a large mixing bowl, add pumpkin, egg, milk & pumpkin spice. Mix well.
Place one large spoonful of pumpkin filling on the corner of each square. You don't need too much filling! A little goes a long way.
Fold the pastry into a triangle shape. Press the edges together with a fork.
Spray with cooking spray.
Place the pastries in the air fryer and fry for 12-15 minutes at 350 degrees.
Remove pastry from air fryer. Top with icing.
Serve and enjoy!