Create these adorable Arctic Animals animals – Moose, Polar Bear, Penguin and a Walrus! Try this Arctic Animals Popsicle Stick Craft today!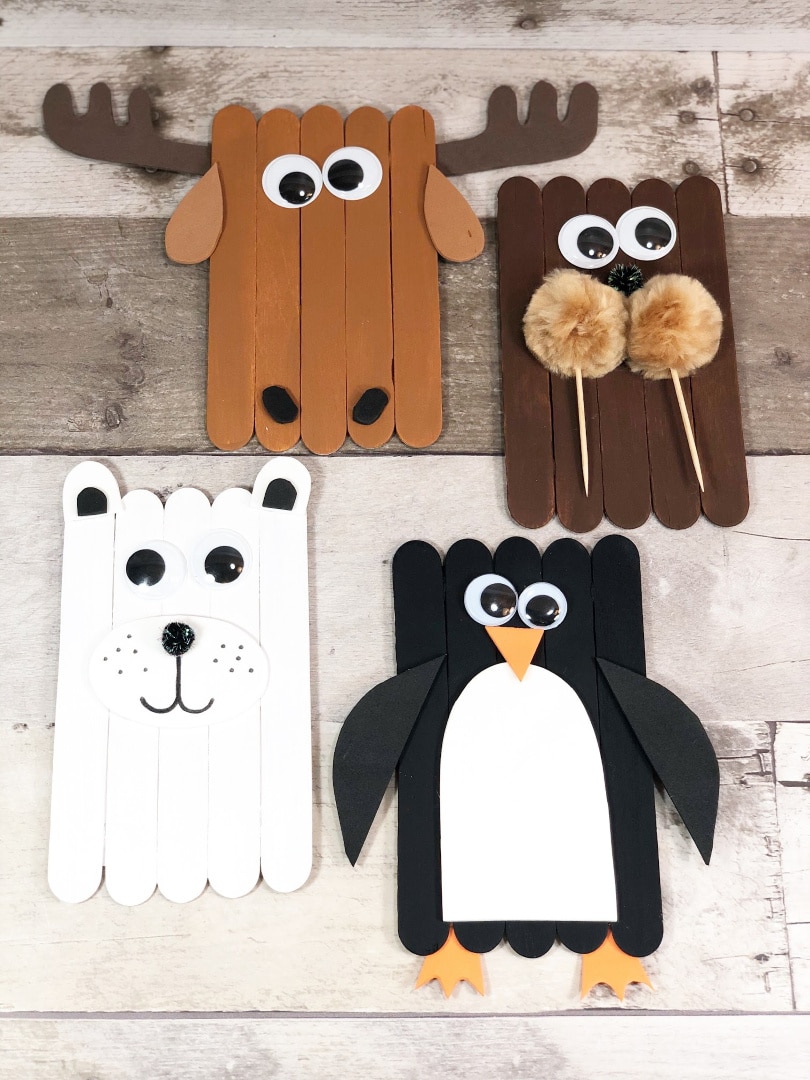 Learn about arctic animals with this fun popsicle stick craft for the kids!
For this craft, I'll show you how to create a moose, polar bear, penguin, and a walrus using popsicle sticks, craft paint, wiggly eyes, and more!
Arctic animals are really exciting to learn about because they live in a unique environment — mostly in cold temperatures with snow and ice!
Of course we may see these animals in the zoo, but it's really important to learn about their natural habitats and how and why these animals survive and thrive in this kind of environment.
Arctic Animals Worksheets for Preschool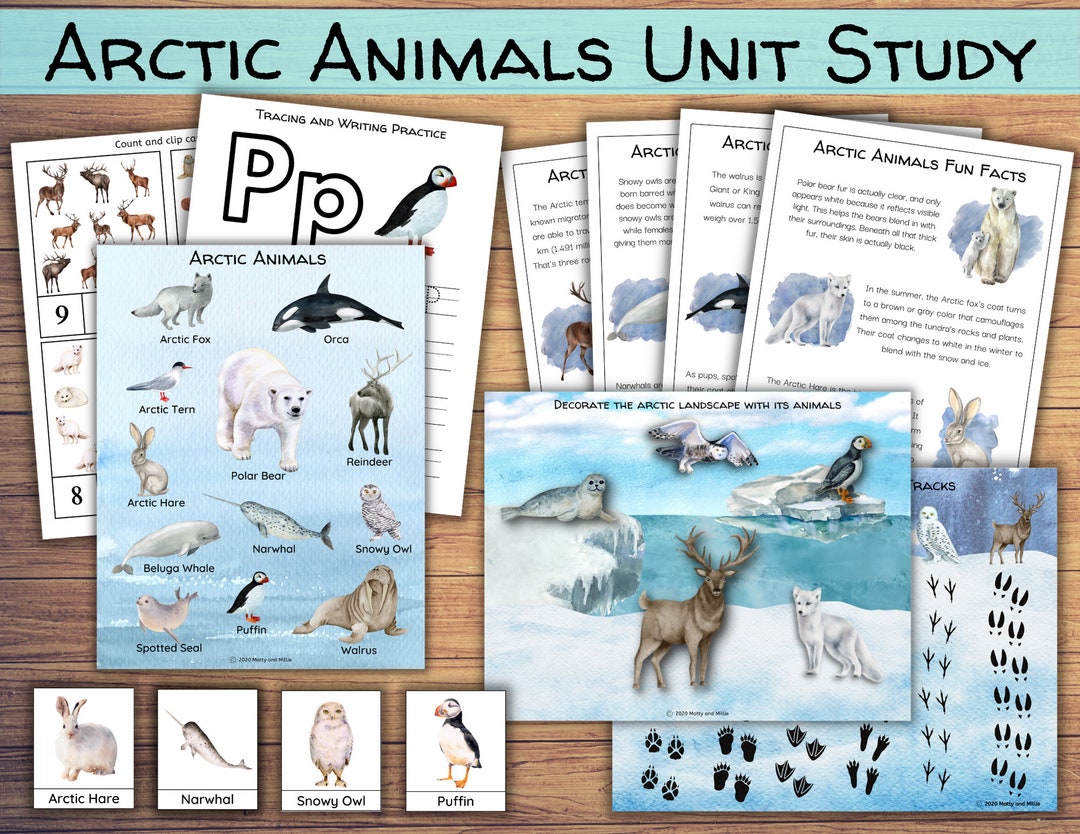 Arctic Animals Unit Study
This popsicle craft activity below is a step by step tutorial that will help spark your child's curiosity with arctic animals.
I recommend taking some time to create each animal and discuss each animal as you create it.
You'll find great resources at the bottom of this post that will help supplement this activity, from sensory toys, books, learning videos, and educational articles!
Arctic Animals Popsicle Stick Craft

Supplies: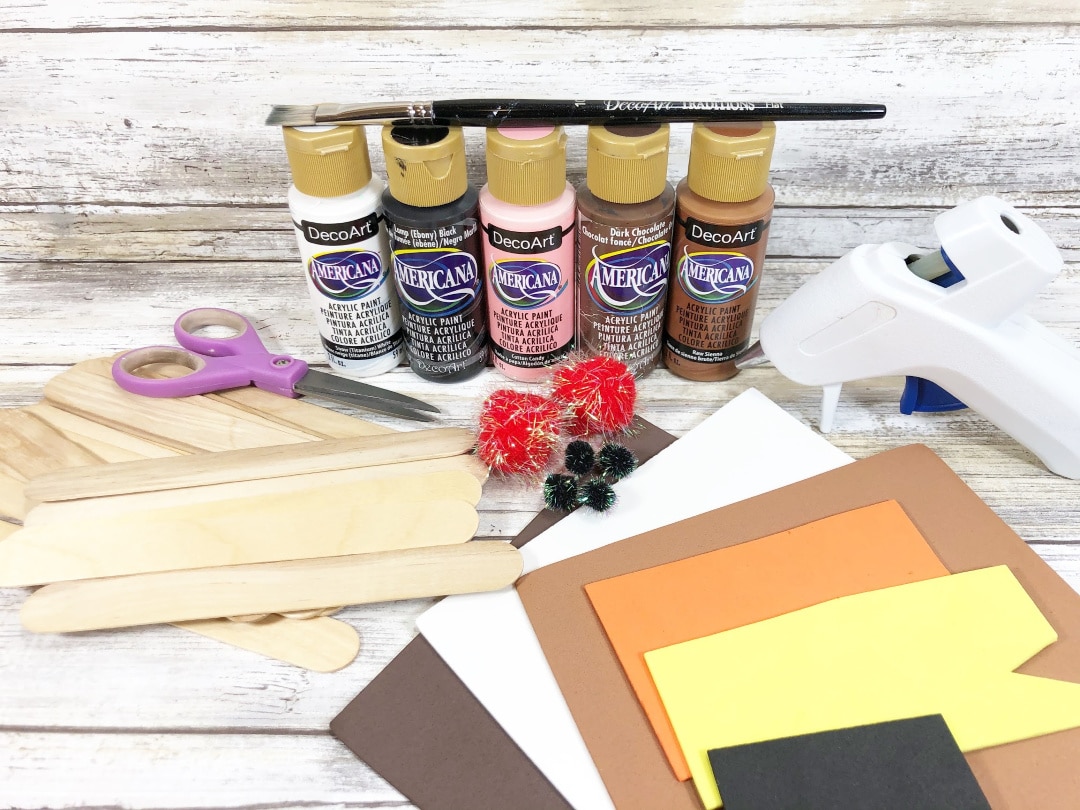 Directions:
Gather all supplies.
Measure and cut four rectangles three-inches wide by five-inches long. Attach each rectangle to the back of five wooden craft sticks with the hot glue gun.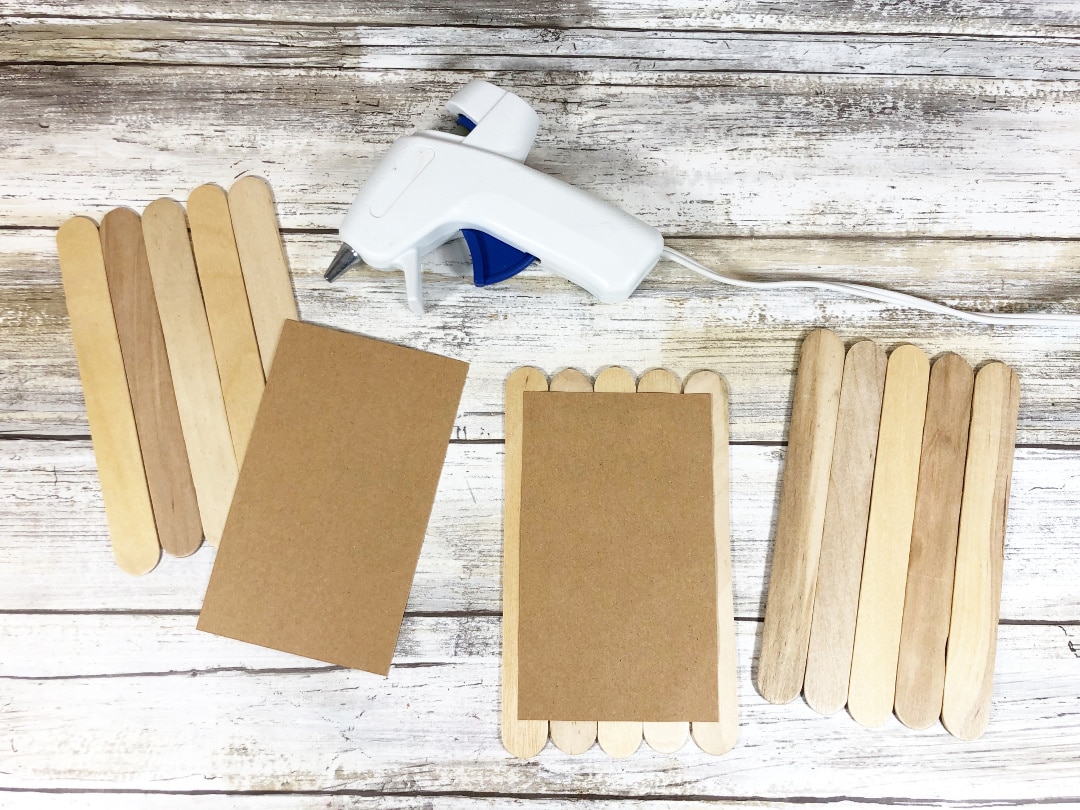 Base coat the moose with light brown craft paint. Coat the polar bear with white craft paint. Coat the penguin with black craft paint. Finally, coat the walrus with dark brown craft paint.
Set aside to dry and apply a second coat, if necessary.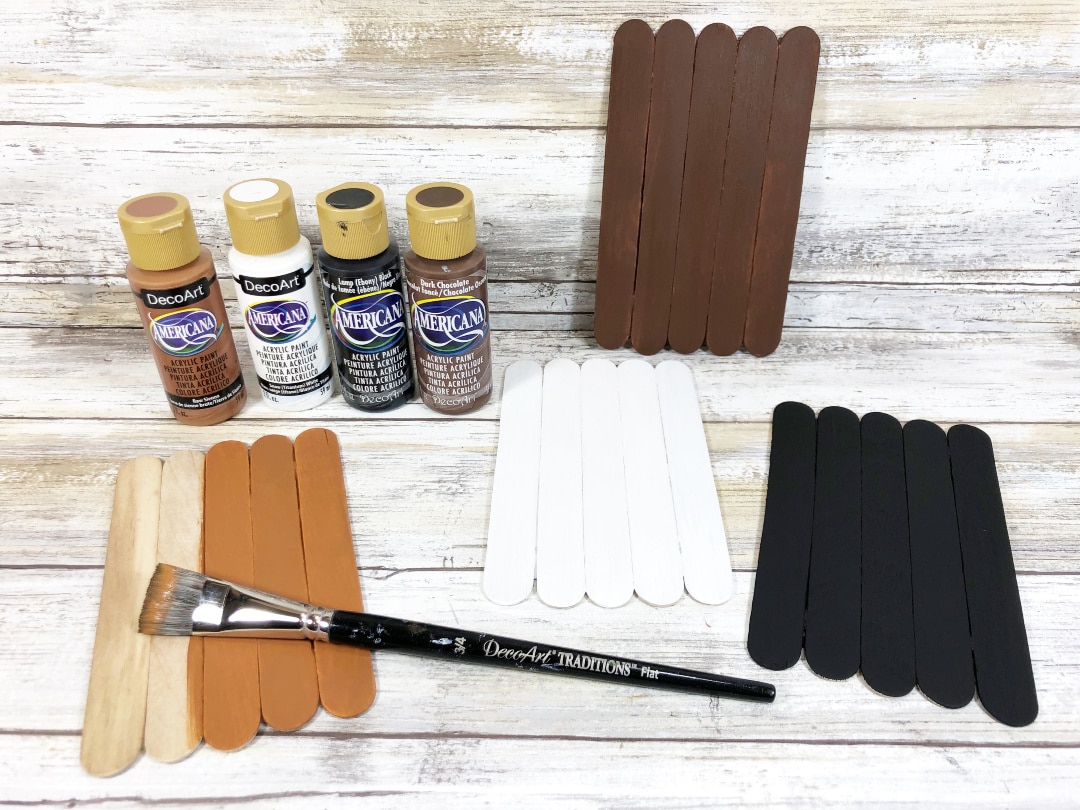 Download, print, and cut the Arctic Animals Patterns below. Trace patterns onto craft foam according to directions on pattern sheet. Cut out all of the patterns with scissors.
For the walrus, glue a toothpick into the center of each large brown pom pom as seen below. Attach to face. Attach a black pom pom nose. Glue on the wiggly eyes to walrus face with the glue gun and glue sticks.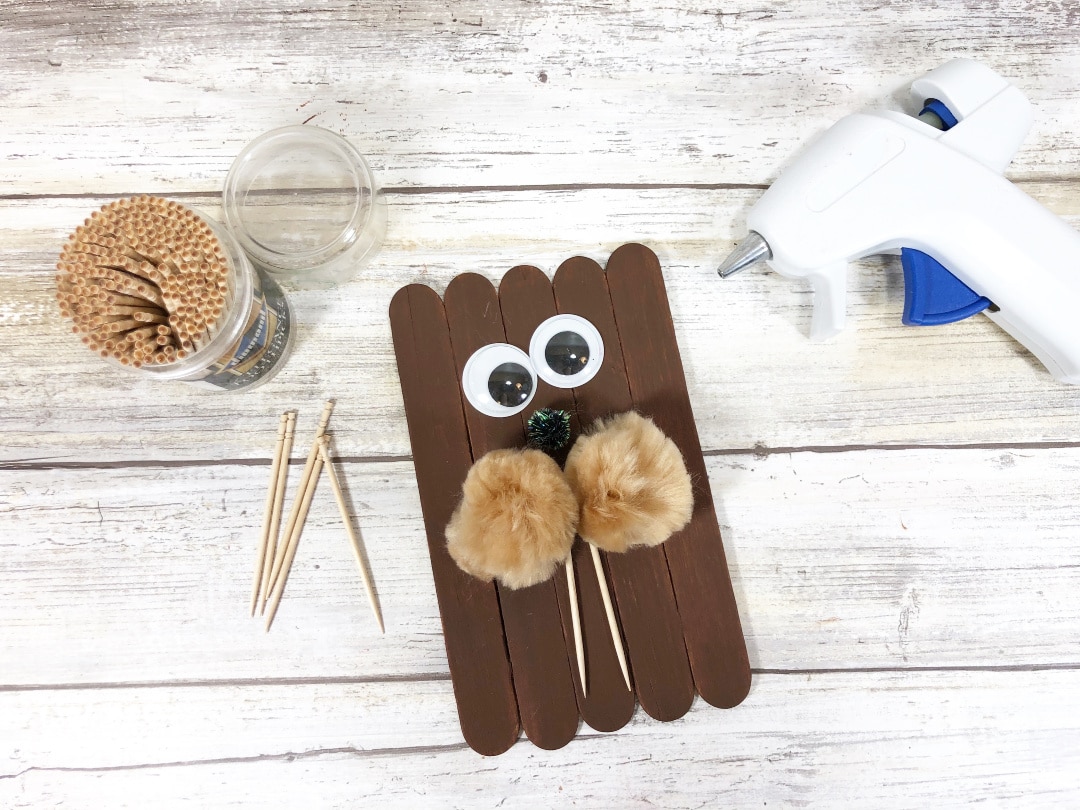 For the polar bear, glue a small black pom pom to top center of craft foam muzzle and draw mouth and dots with permanent marker.
Attach the ears to top right and left of the polar bear and wiggly eyes just above muzzle.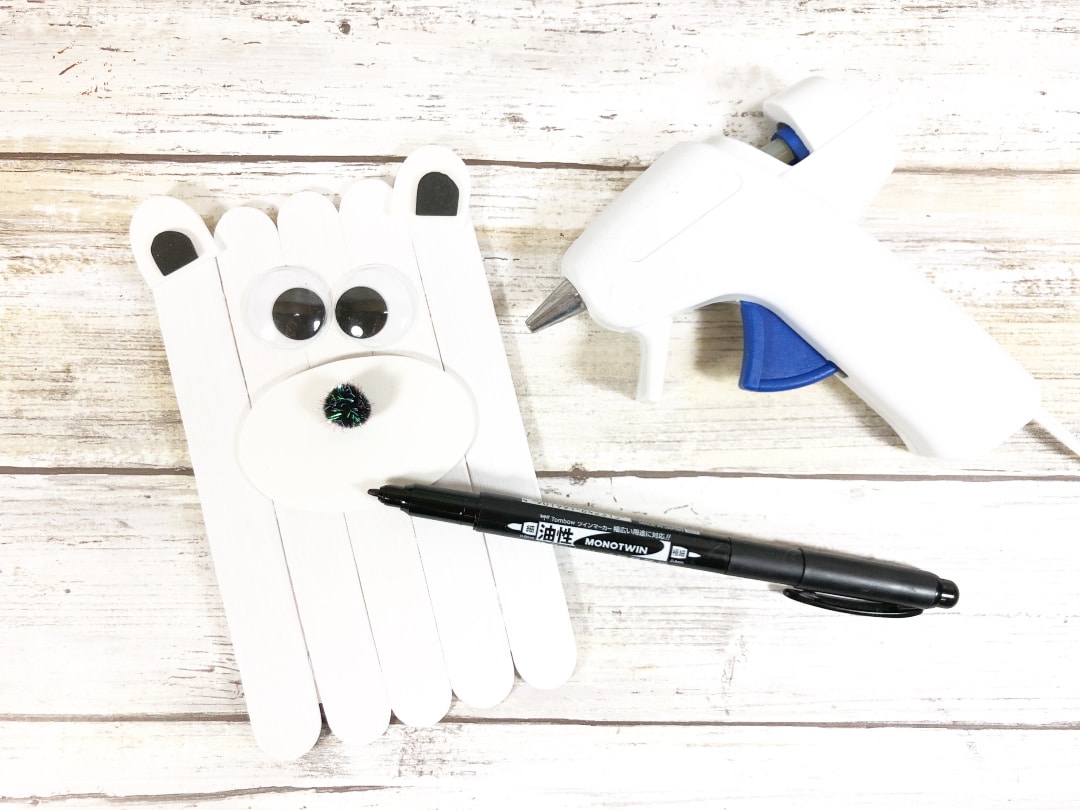 For the penguin, attach craft foam chest. Layer on beak, wings and wiggly eyes. Glue webbed feet to the back of the penguin.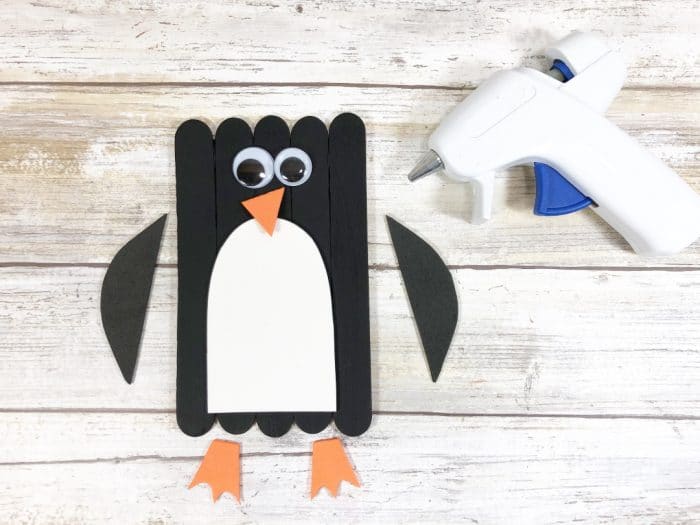 For the moose, attach the antlers to the back right and left. Layer on the ears and wiggly eyes. Glue nostrils to the bottom right and left of the moose.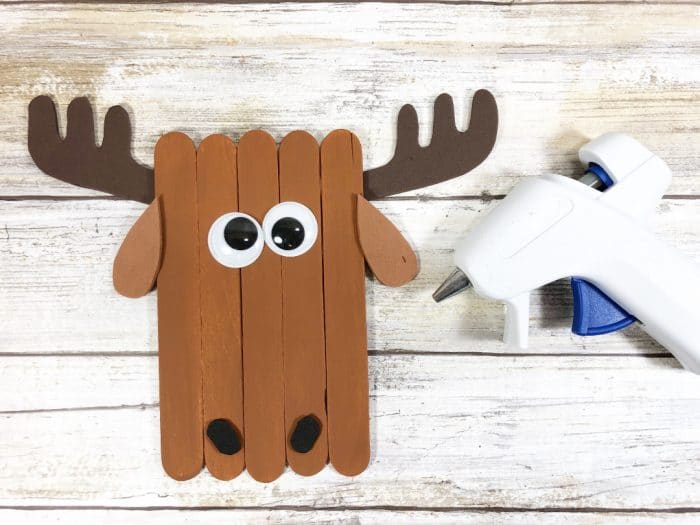 This craft takes about 30 minutes total. This is a fun activity to keep the kids busy and entertained with coloring, counting and motor skills.
For some additional fun and learning, look up each animal on the internet and make a list of fun facts about each animal.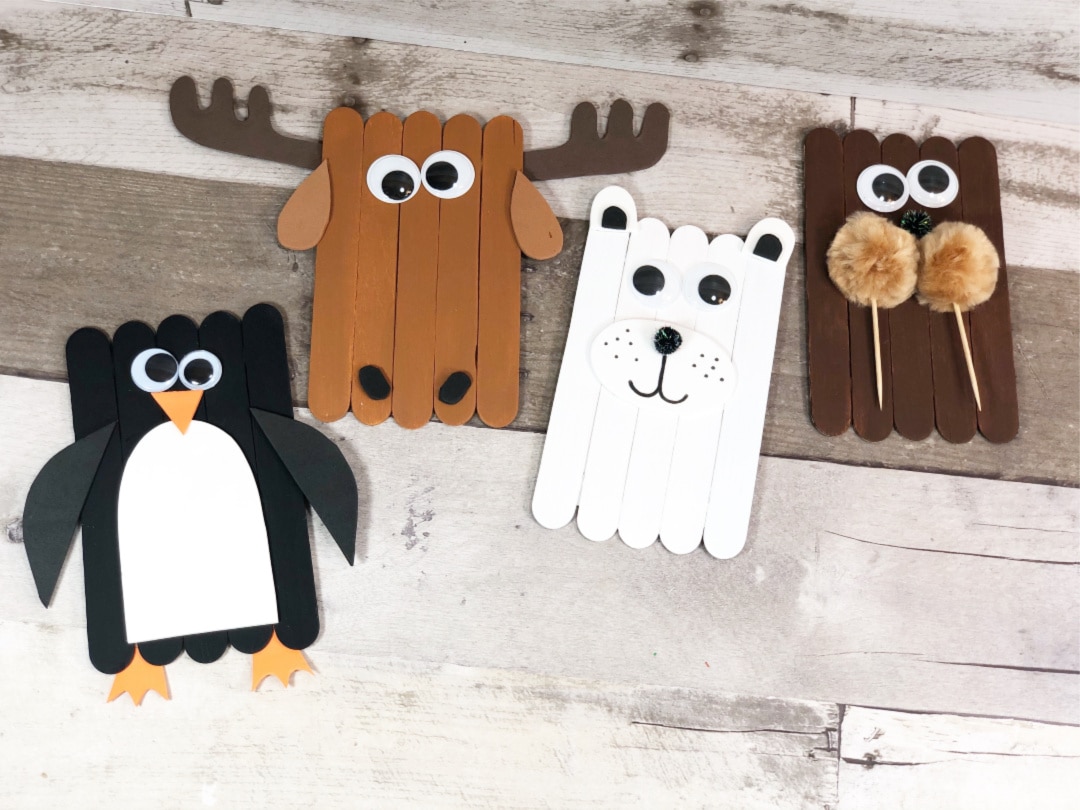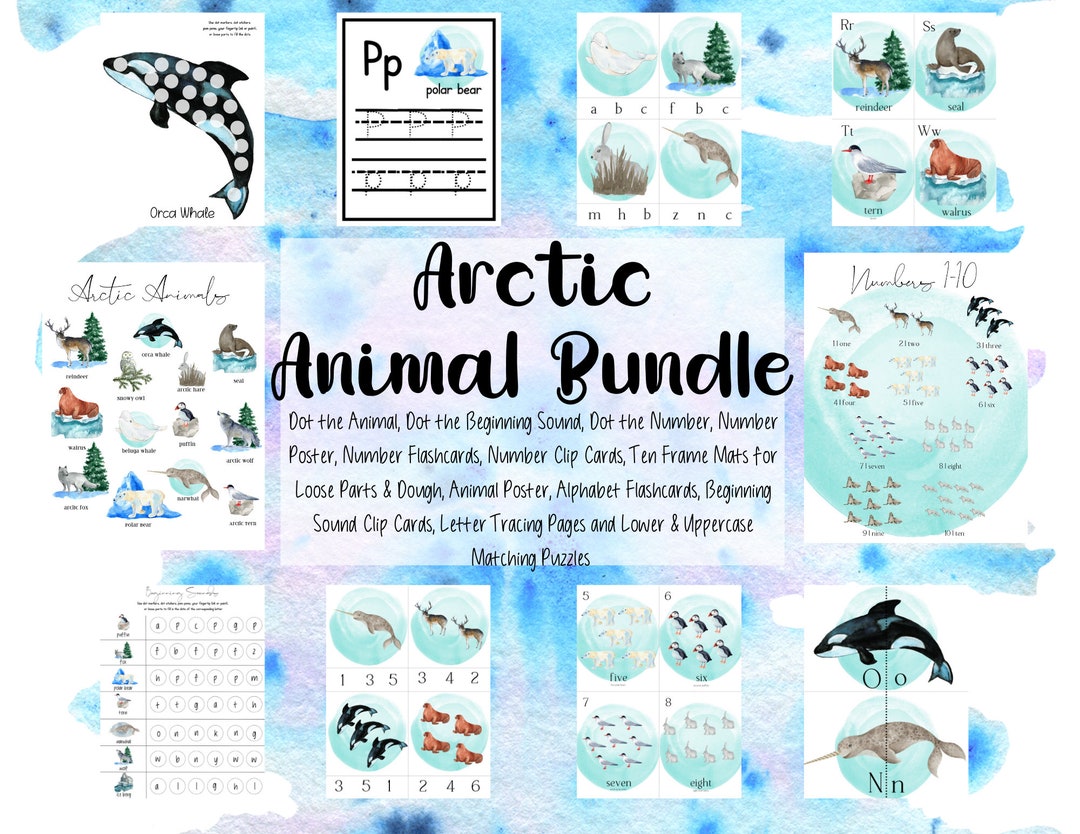 Printable Arctic Preschool Bundle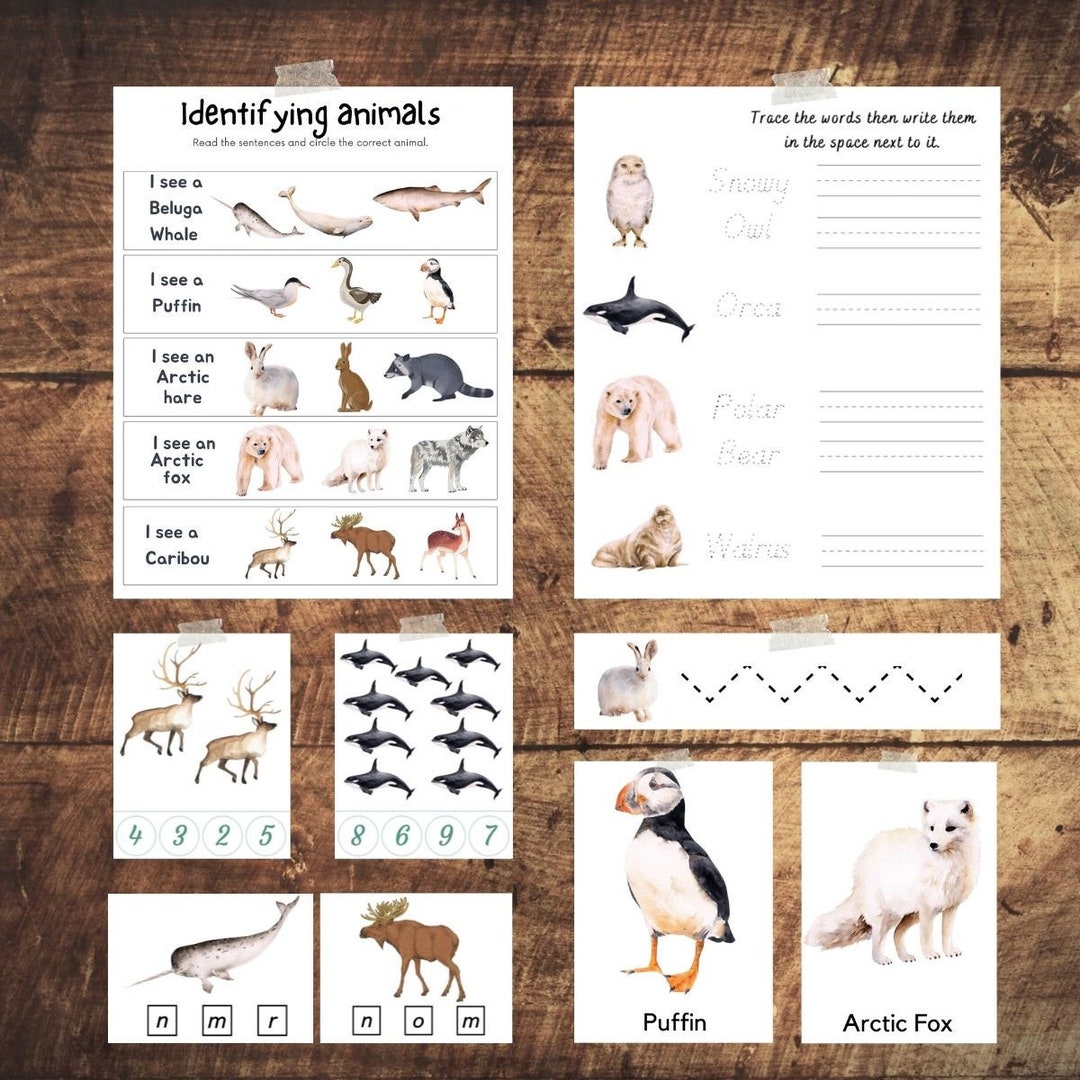 Arctic Animals Worksheets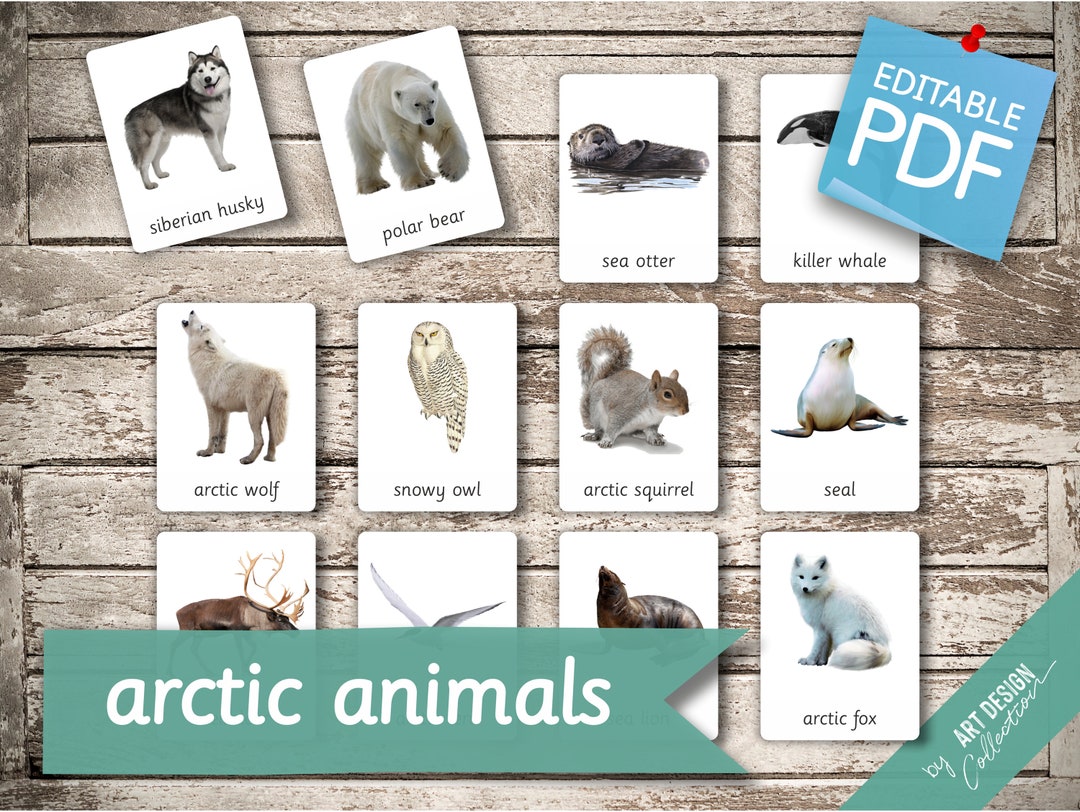 Arctic Animals – 20 Editable Montessori Cards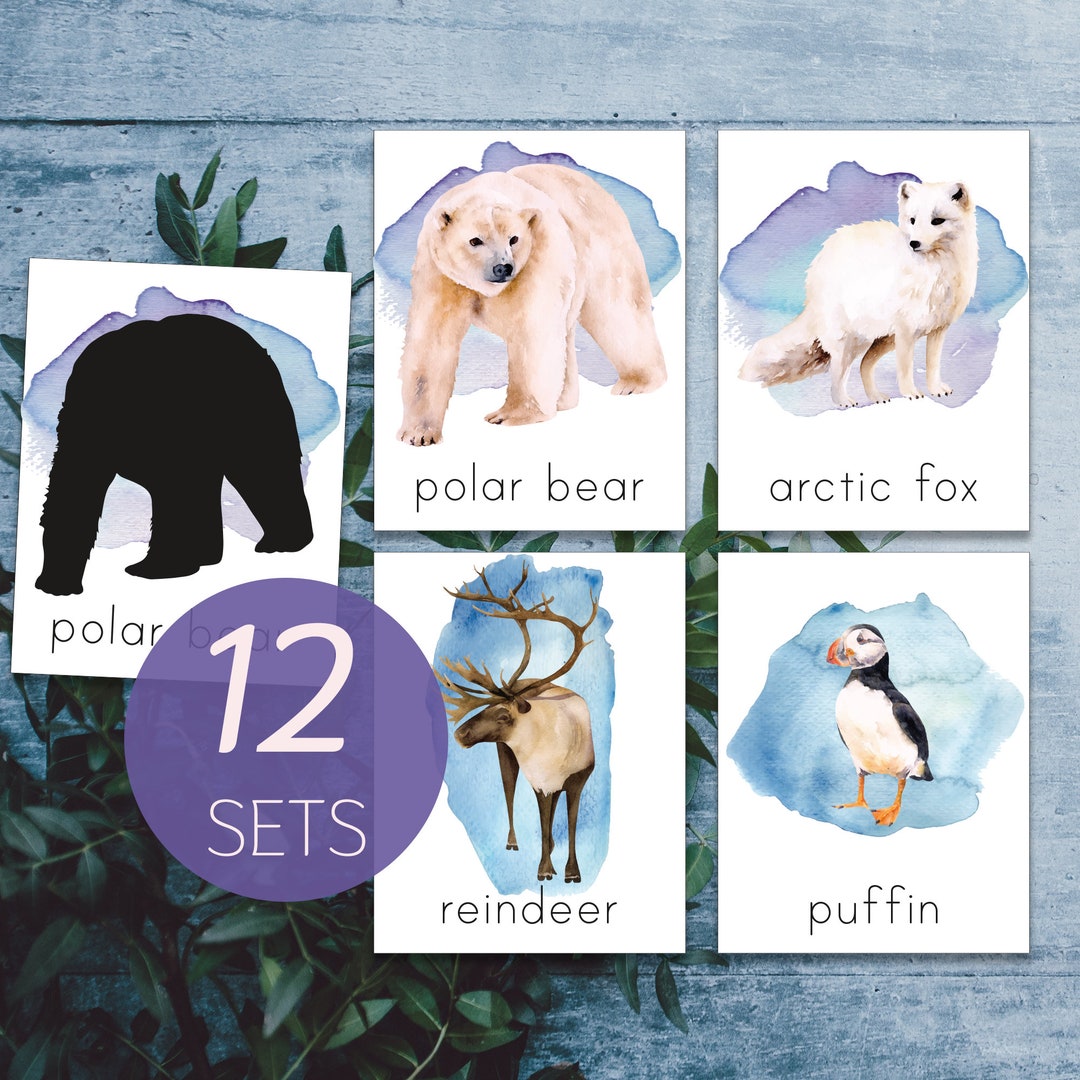 Arctic Animals Montessori Printable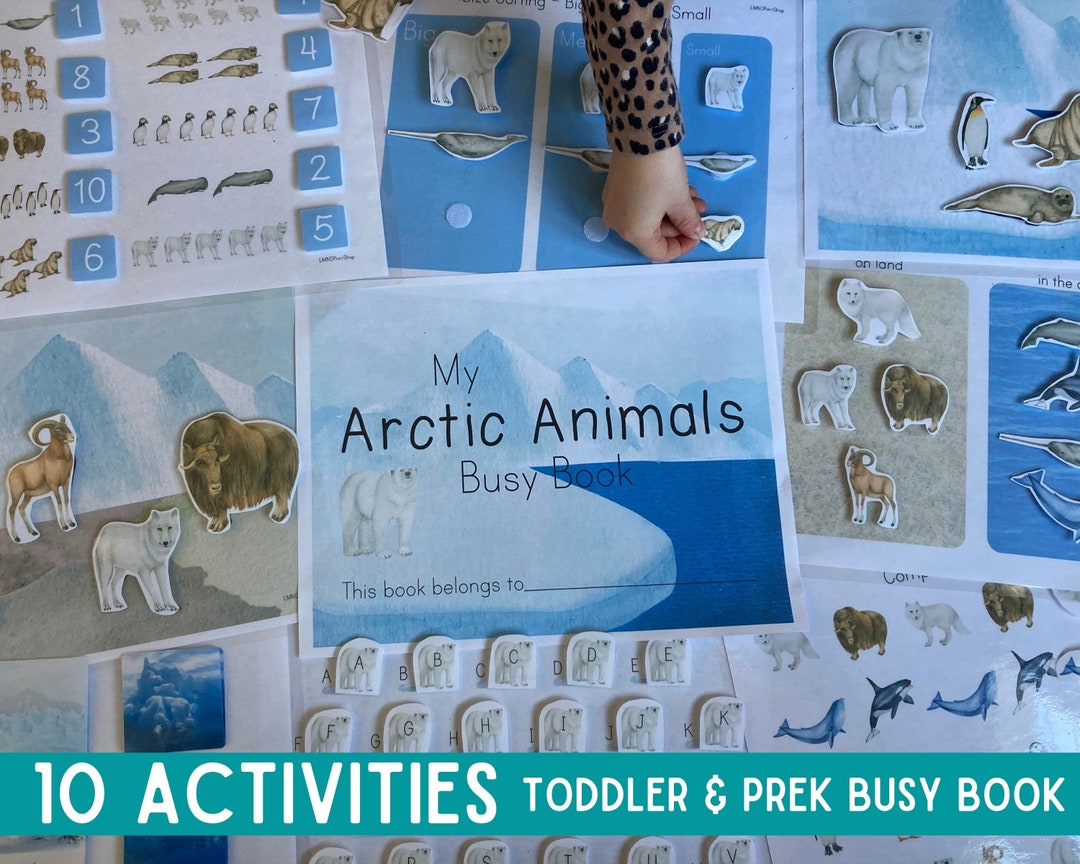 Arctic Polar Animals Printable Busy Book
Here are additional arctic books and sensory toys to supplement this activity: