This Caramel Apple Dip with M&Ms is the perfect recipe to serve your family or guests this fall season!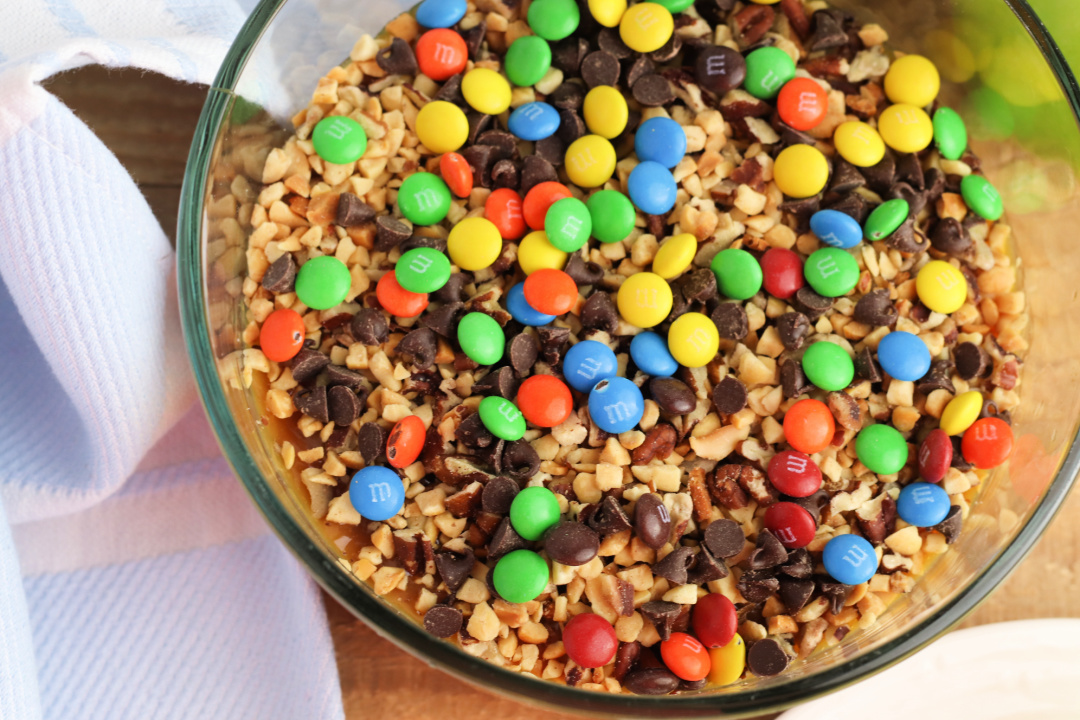 What's better than a caramel apple? A caramel apple dip! Caramel apple dip is a quick and easy way to enjoy fall flavors all year round.
This recipe combines the sweet taste of caramel with the tart flavor of apples for one delicious dip! Plus, the added M&Ms, chopped peanuts, and chocolate chips add a nice flavor to this popular recipe.
Do you have family coming over for the holidays, and are looking for a quick appetizer to serve? Or maybe you're just hosting a party and want something new to try on your guests. This caramel apple dip is simple but delicious!
If you are looking for a new idea and a yummy treat to serve for your kids, try this recipe!
Enjoy this autumn favorite this season! This is a recipe your whole family will love.
Caramel Apple Dip
Ingredients:
Directions:
Pour the caramel dip in the bottom of a bowl.
Top with chopped nuts, mini chocolate chips, and mini M&Ms.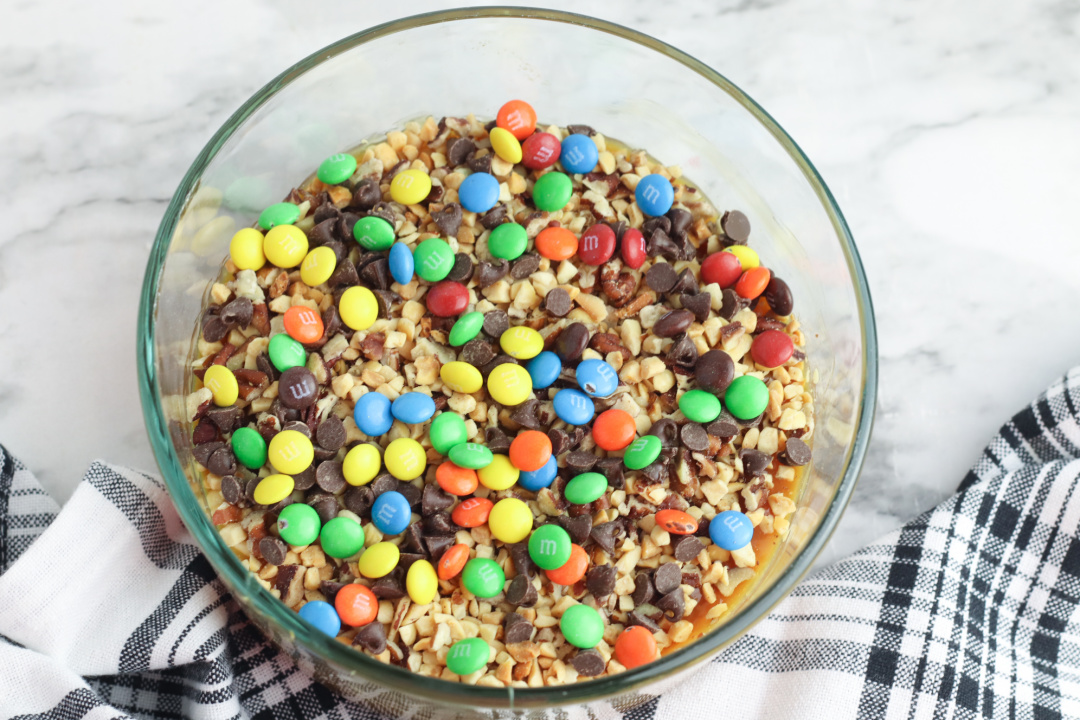 Serve with sliced apples for dipping!
Caramel Apple Dip with M&Ms
>> Click here to sign up for my email list and get access to my FREE printable library!