Grab a few pine cones on your next nature walk! This Pine Cone Apple Tree craft for kids is super easy and fun to make.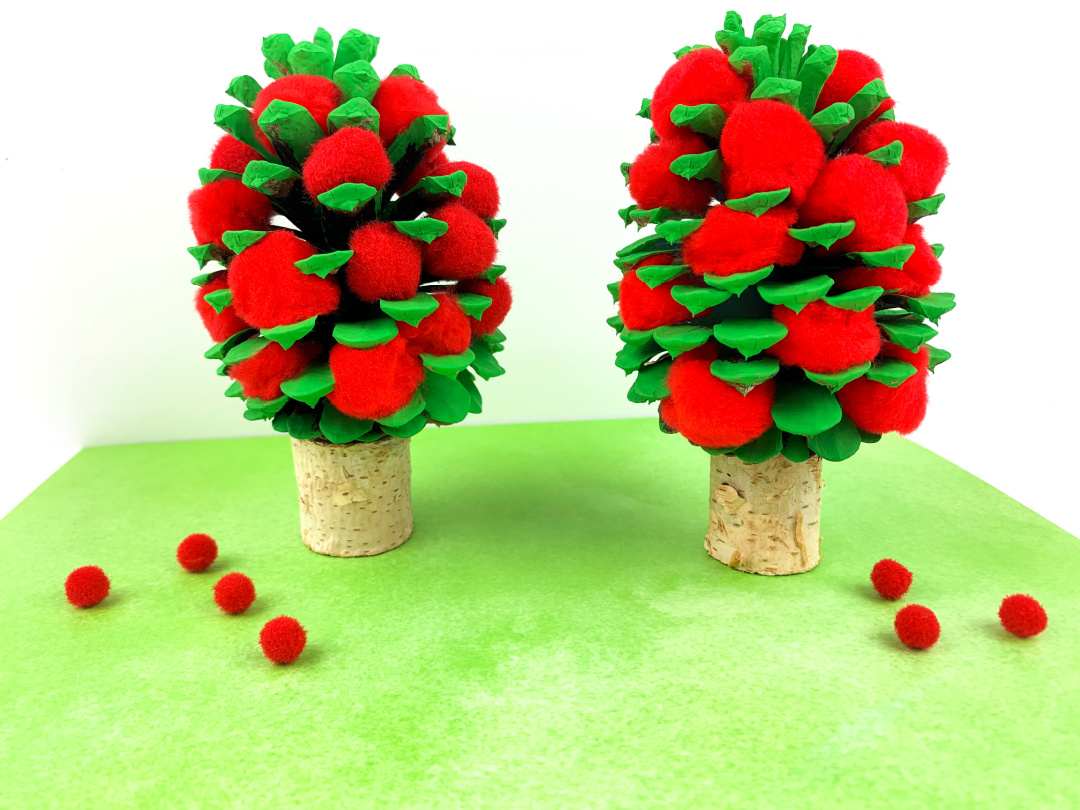 When I was a little girl, it was a dream of mine to pick apples from a real apple tree! My dad grew one of the biggest and best gardens that I can remember.
In this garden, I remember that he could grow just about anything. However, apple trees just didn't grow very well where I lived in Texas.
Fast forward to my mid 30s. I moved to Washington State. My dream of seeing and picking real apples from an apple tree came true! We had apple trees that grew around us in our neighborhood.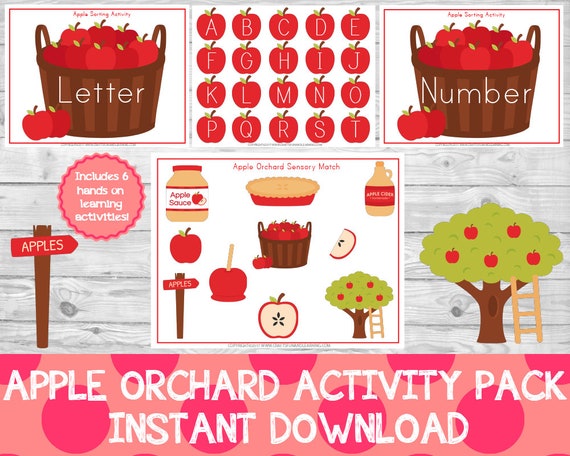 Apple Orchard Activity Pack
We didn't even have to seek out orchards to pick apples. I was so excited that I was finally able to pick fresh apples (my favorite fruit!) from the trees around the area.
This year, I created a cute craft to share with you that's simple to make with the kids! Create a Pine Cone Apple Tree using pine cones that you can find on your next nature walk around your area!
Create an entire apple orchard from pine cones if you'd like! For this craft, I made two apple trees to share with you.
While you are here, enjoy this free printable apple activity pack below!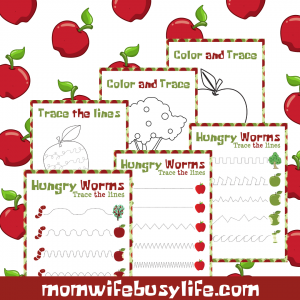 Download and print our FREE Apple Activity Pack!
Pine Cone Apple Tree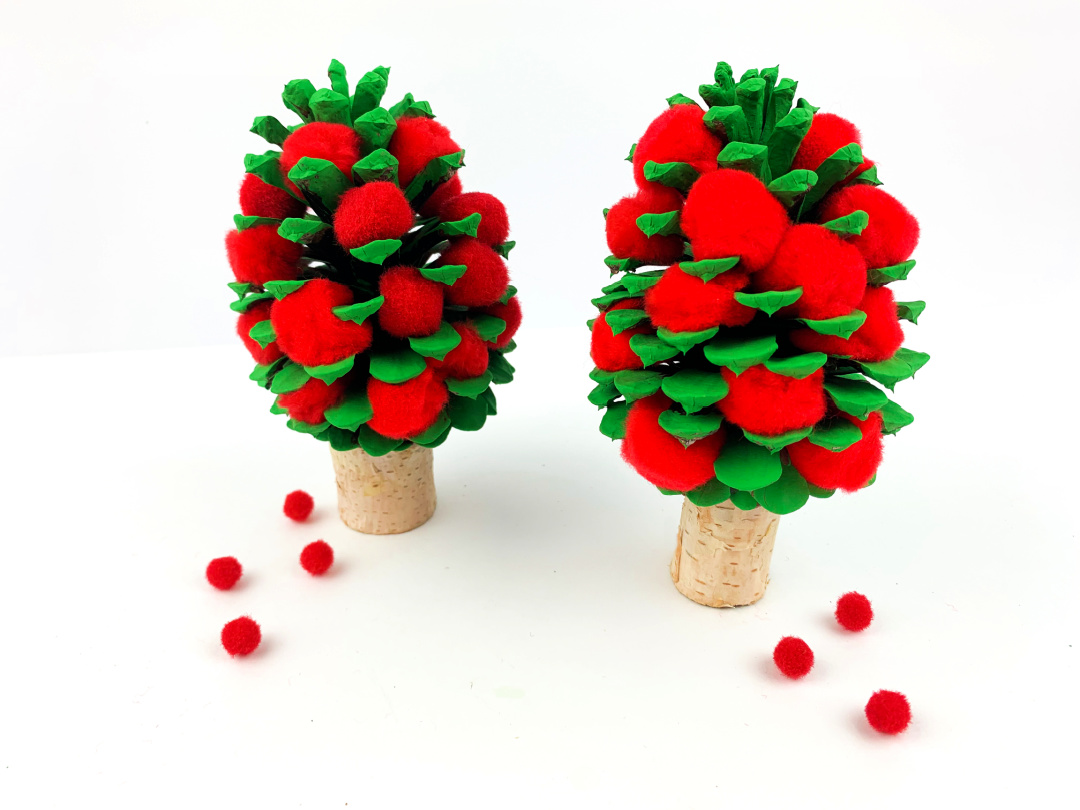 Supplies: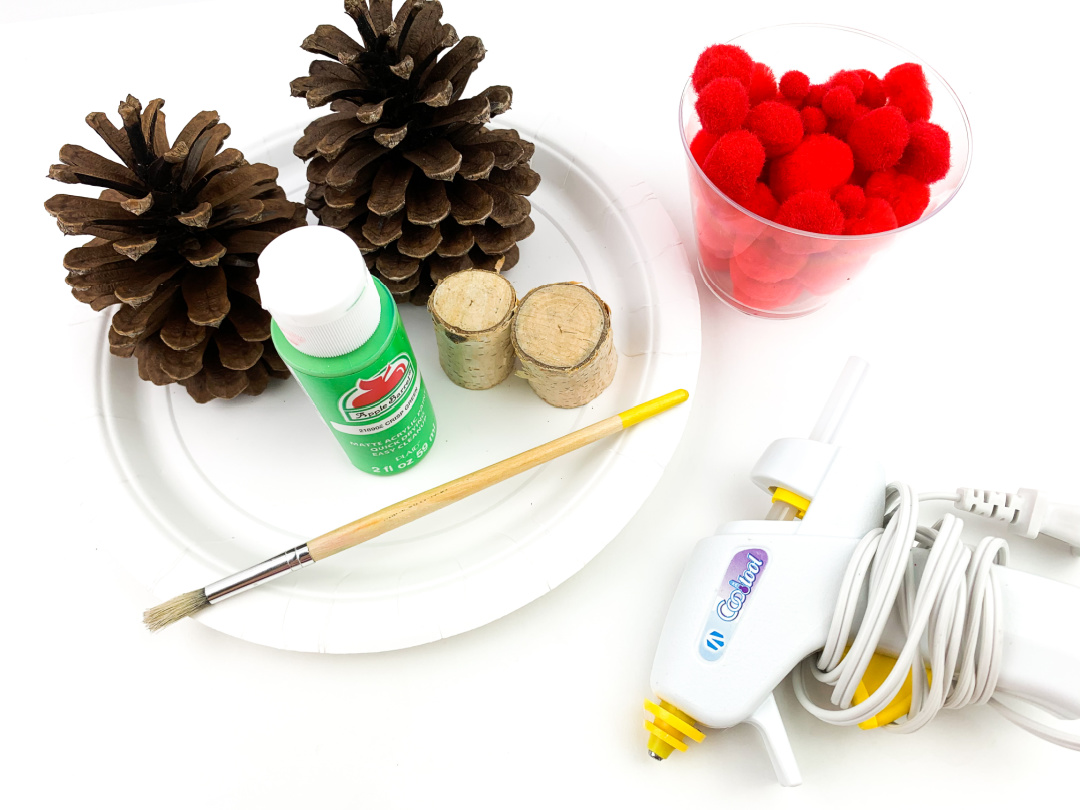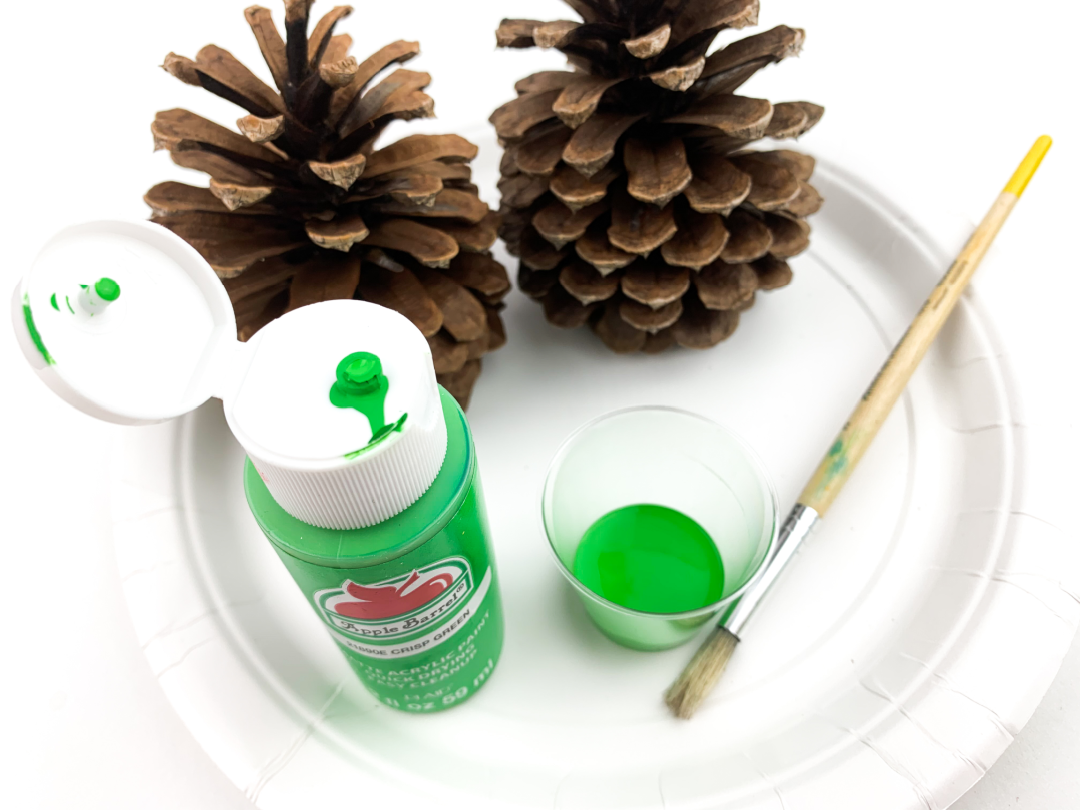 Directions:
Prepare your pine cones. If you are creating this craft indoors, it's best (but optional) to prepare your pine cones before crafting.
Washing the pine cones can remove dirt and other debris, bugs and other little critters, mold or mildew, spider webs, and more.
You can wash the pine cones in water. Just remember, pine cones do like to close when wet.
After washing your pine cones, place the pine cones back in a warm or hot location and wait for the pine cones to open back up.
You can also bake your pine cones for about 20-30 minutes at 200 degrees fahrenheit.
If you want to skip that step, you can always purchase pine cones for crafts.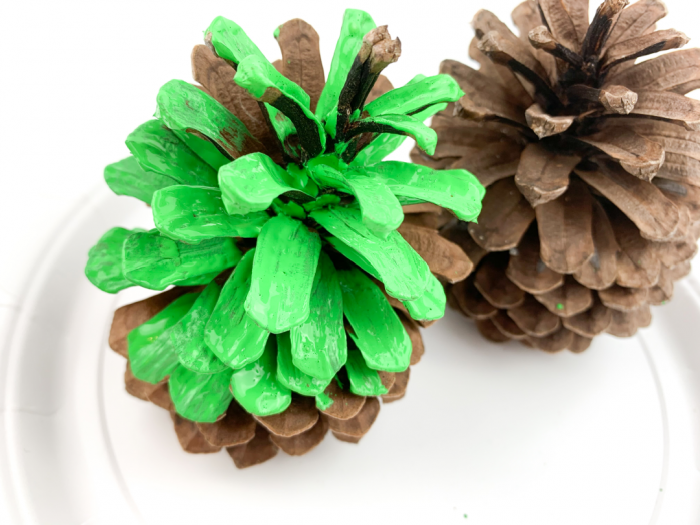 Paint the pine cones with the green craft paint. Set the pine cones aside to dry completely.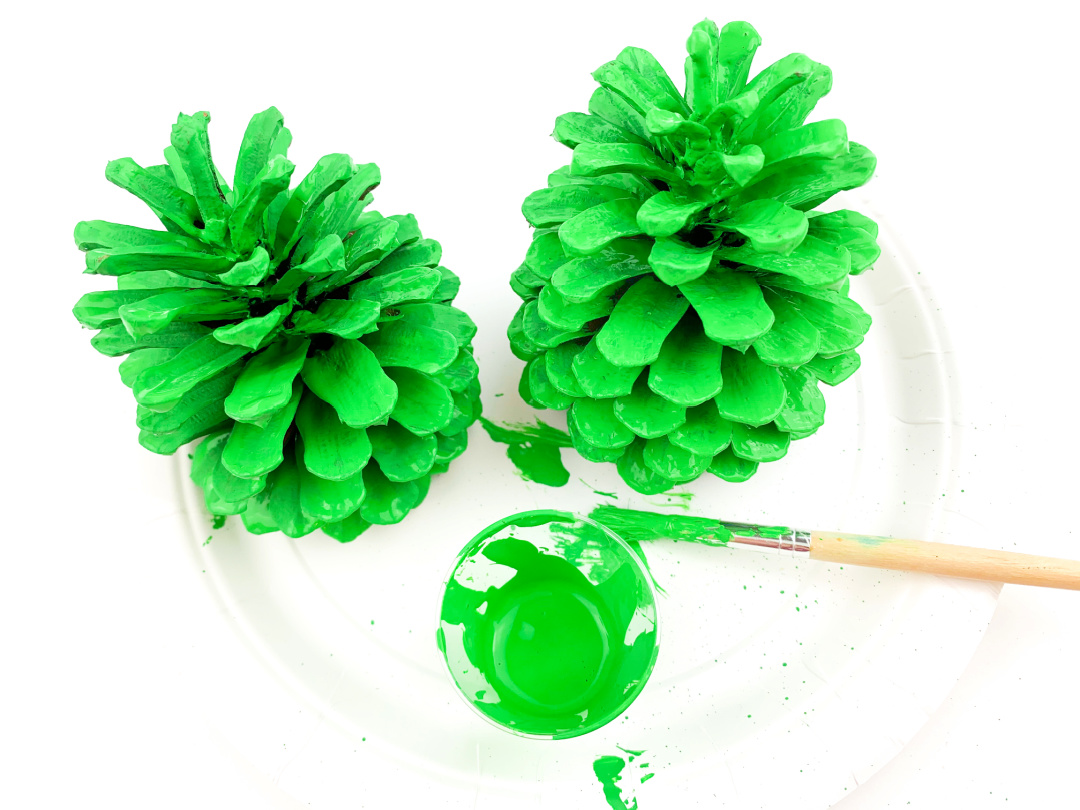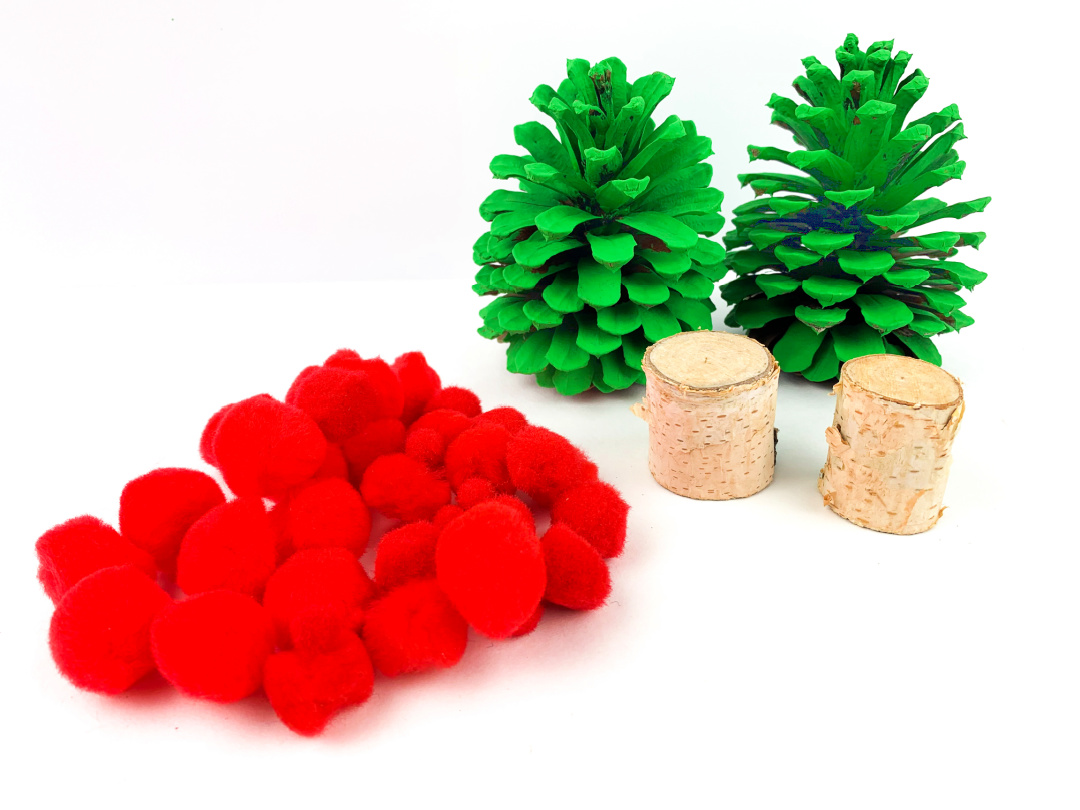 Place the red pom poms (apples) inside the pine cone. Leave a little space between the pom poms.
Glue is not necessary, but you can use glue if your pom poms are loose.
The pom poms below stay inside the pine cones I chose with no issues.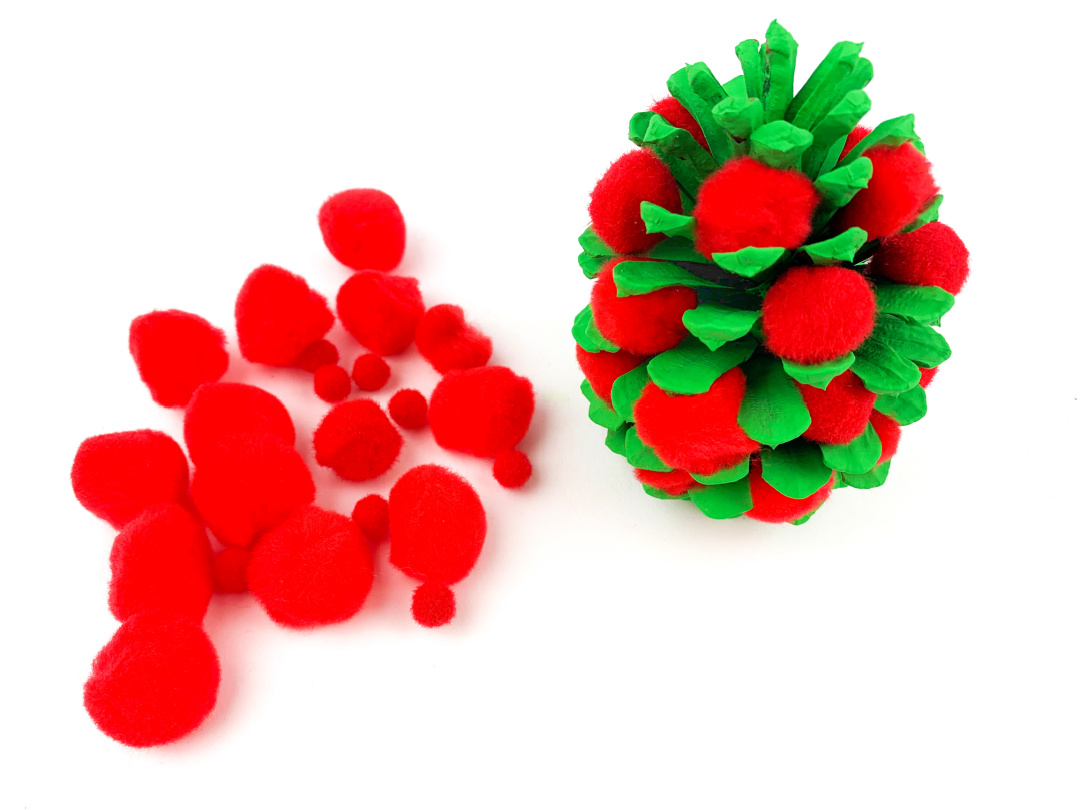 Use the glue from the hot glue gun to attach the mini logs at the bottom of the painted pine cones.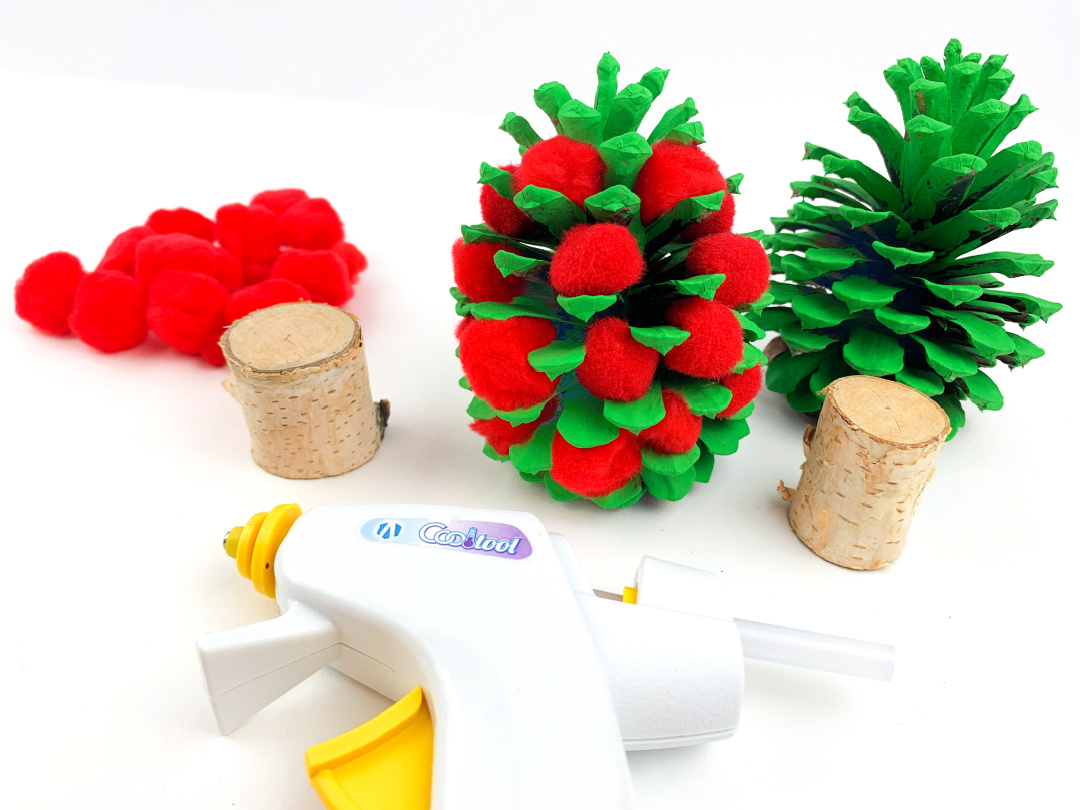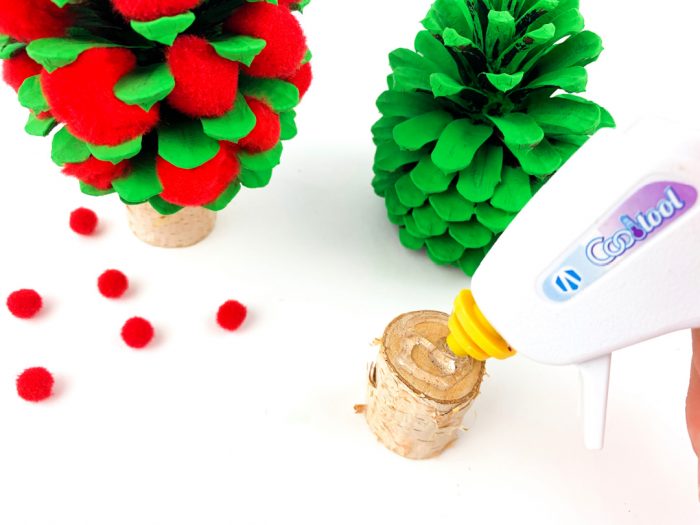 Your apple trees are ready to display around your home or classroom this fall season!