This Chicken Salad Sandwich Recipe is a family favorite! We serve this on a regular basis. It's easy to make and super tasty!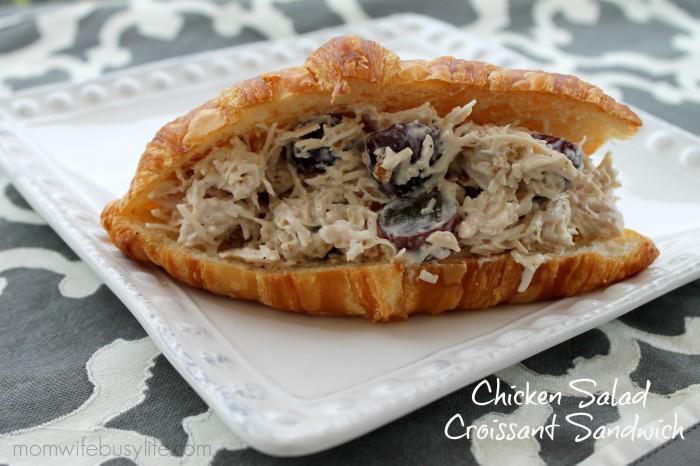 Years ago, a good friend of mine invited me for lunch at her house. I was never a big fan of chicken salad, but that day she served chicken salad sandwiches. I was in love! Ever since that day, I have tried to re-create a similar version of her recipe and it's been a favorite of ours for several years.
This recipe is simple, easy, and a recipe that the entire family will enjoy. My husband loves when I make chicken salad sandwiches. We probably make it a few times per month!
Chicken Salad Sandwich Recipe
Ingredients:
2 (13oz.) cans of chunk chicken breast (drained)
1 cup mayonnaise
1/3 cup chopped walnuts
1 cup of grapes sliced in half
1 tsp. of garlic salt
1 tsp. of pepper
croissant rolls (yummy!)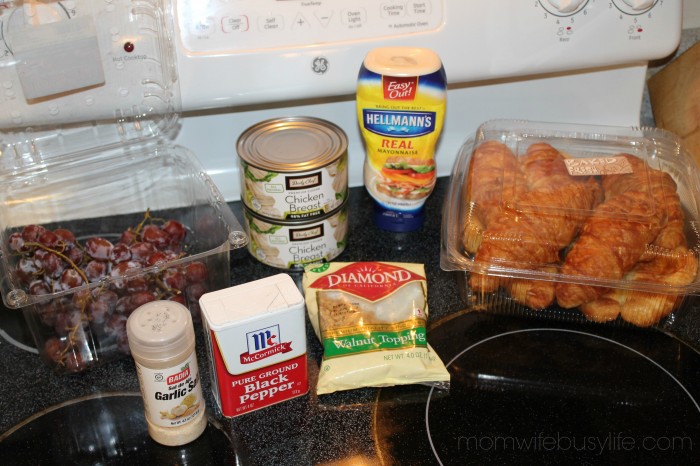 Directions:
In a large mixing bowl, combine the canned chicken and mayo. Check out my favorite set of mixing bowls!
Stir the mixture around and shred the chicken with your fork until there are no large chunks of chicken.
Add in the walnuts, grapes, garlic salt, and pepper and stir together well.
Spoon the chicken salad onto croissant rolls and enjoy!
Find more easy recipes here.