Try these super quick and easy Cheesy Pizza Rolls for dinner tonight! This is a family favorite and a great recipe to add to your meal plan.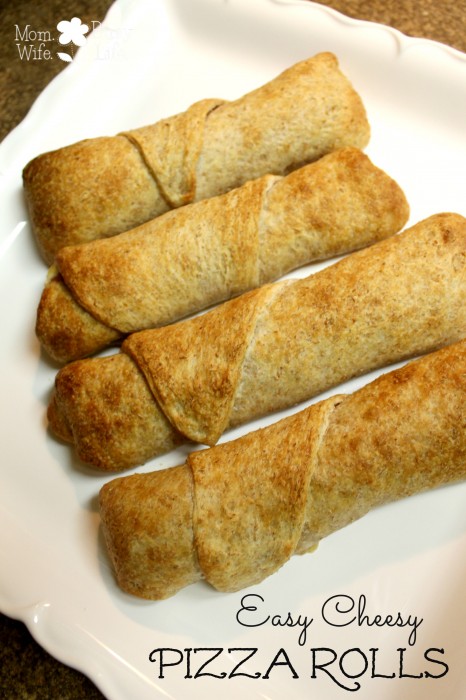 If you are a busy mom and on the go, the last thing you want to do is come home and cook after a long day.
However, there are ways to make dinner that everyone will love and enjoy, and it doesn't have to require a ton of ingredients or time.
Here's one of my favorite recipes that we've been making for several months now.
The Easy Cheesy Pizza Rolls are so easy to make, so we've added it onto our meal calendar on a regular basis.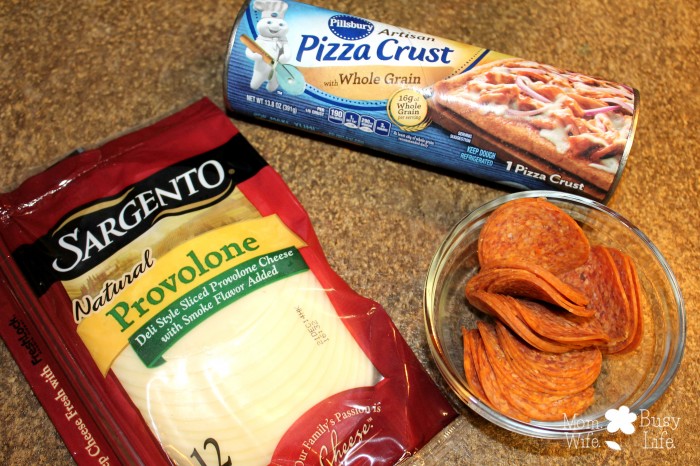 Easy Cheesy Pizza Rolls
Ingredients:
1 can of pizza crust (you can choose the plain for wheat)
1 package of pepperoni
1 package of provolone sliced (or shredded mozzarella cheese)
Directions:
Preheat oven to 400 degrees.
Flatten out the pizza dough on a large rectangular pizza pan.
Using a pizza cutter, cut the pizza dough into four even squares. You can see two of them pictured above.
Place two slices of provolone cheese on each square.
Place six slices of pepperoni on each square.
Roll up the pizza rolls at an angle from corner to corner and line up pizza rolls on a pan.
Using a basting brush, spread a thin layer of olive oil on each pizza roll.
Place in the oven at 400 degrees and bake until golden brown.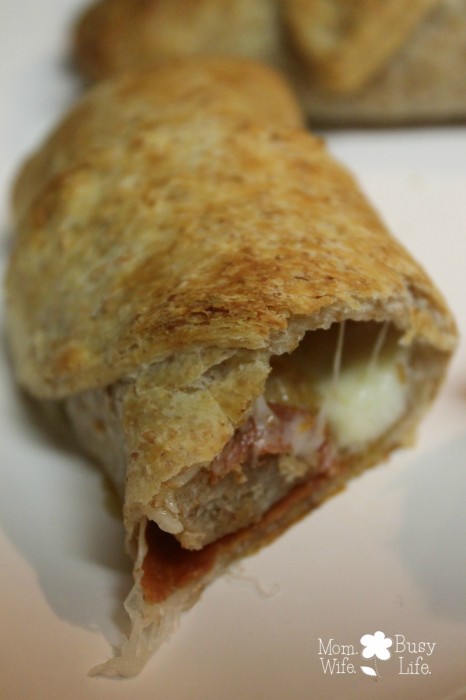 Serve and enjoy! (Makes 4 pizza rolls)
More great recipes:
Veggie Pizza Bars
Mini Biscuit Pizza
Shaped Pizza Pockets
Get access to all of my recipes here.