Create this simple and spooky Construction Paper Ghost to display in your home or classroom this Halloween!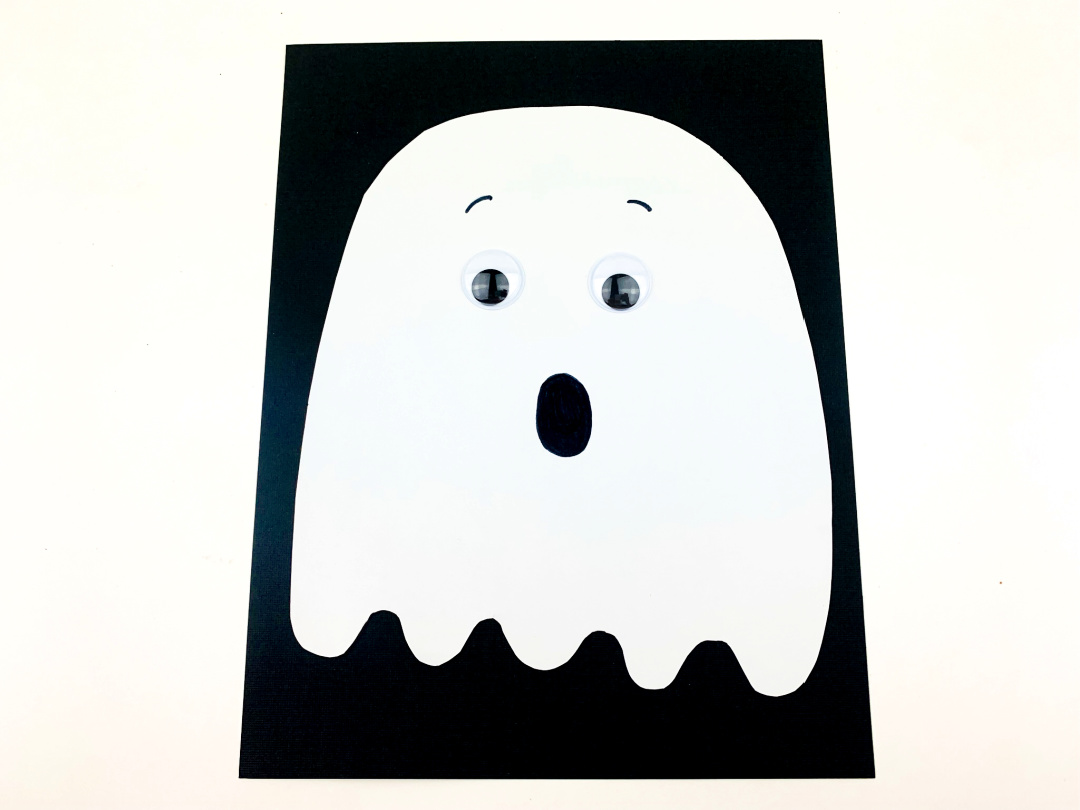 It's almost Halloween, and that means it is time to start creating some spooky crafts for the little ones in your life.
This construction paper ghost craft is a simple and easy project that kids will love. In addition to being fun, this project also teaches your children about different colors of construction paper and how they can be used as well as what tools are needed to create a finished product.
Follow these step-by-step instructions with your kids or grandkids on any day leading up to Halloween!
Construction Paper Ghost
Supplies:
Directions:
Draw a ghost shape on the white construction paper with a pencil. (A pencil is best so that you can erase mistakes during the process.) The shape of the ghost can vary. The bottom of the ghost can be straight, wavy, or shaped like it's flying. Feel free to get creative with this part if desired. 
Cut out the ghost.
Glue the googly eyes onto the ghost face. Add the 'eyebrows.'
Draw the mouth with a black marker. You can make the mouth an o shape, circle shape, or an oval shape.
Glue the ghost to the black paper.
Display!