Create this easy and simple Pipe Cleaner Spider Craft with the kids this Halloween!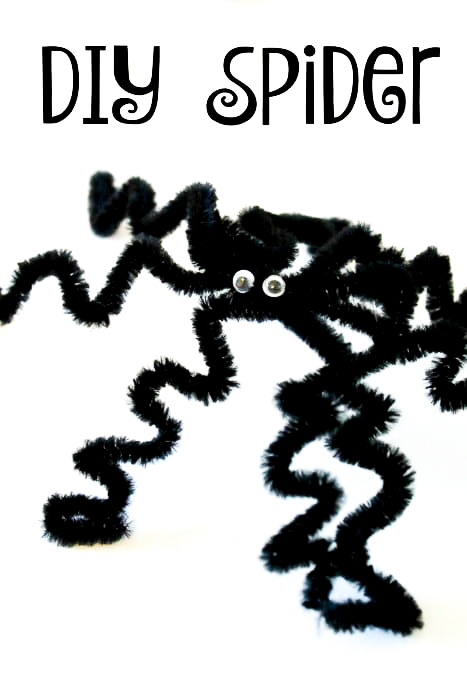 Halloween is just around the corner!
I love the month of October. There's always several family friendly activities to take advantage of during the month of October including fall festivals, corn mazes, pumpkin patches, hay rides, trunk-or-treating, trick-or-treating, haunted houses, and more.
My calendar stays pretty full during October, but I love this time of year and love participating in these fun activities with my family.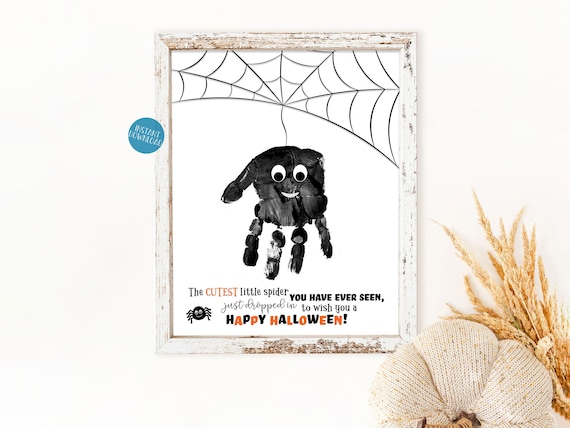 Cutest Little Spider Handprint Art Halloween Craft for Kids
My girls enjoy helping decorate for the holidays. This year, we are focusing on spiders for Halloween.
We ended up finding a gigantic furry spider decoration with red eyes, glow-in-the-dark fake spider web, and small glittery spiders. We also found two large bags of Hershey's candy to use with these decorations at our Halloween party this year.
We are set our spooky decor in our entry way area of our home during the month of October.
To create our spooky decor, we used all of our items from Walmart and set them on our entry way table with a white background. The furry spider, small sparkly spiders, fake spider web, Halloween candy bowl, and the Hershey candy made this one spooky scene and will definitely spook a few of our guests!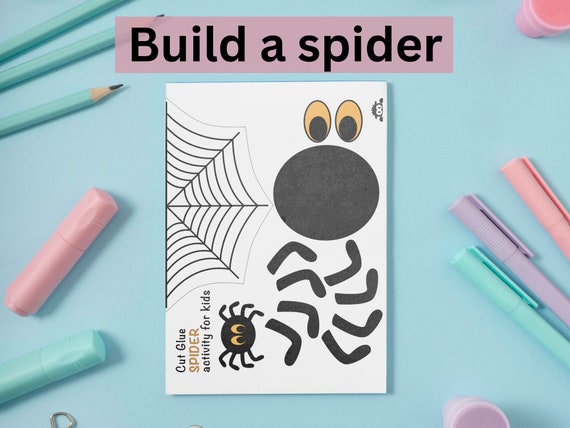 Spider Printable Craft Halloween Craft Preschool Activity
The spider is hovering over the candy bowl to add a special effect as if he's watching over his candy and doesn't want anything or anybody to get it! I dare you to take a piece! 😉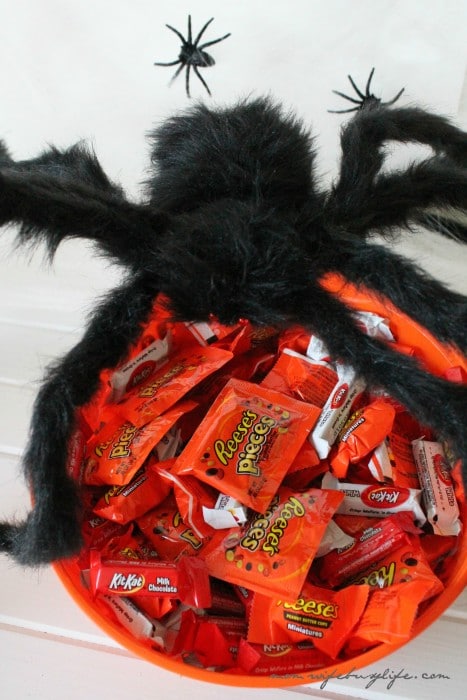 With a focus on spiders this year, we made our own spiders, too.
These DIY Halloween Spiders are a great addition to your Halloween decor and they are fun and super easy to make. We purchased the items we needed for this craft at Walmart in the craft section.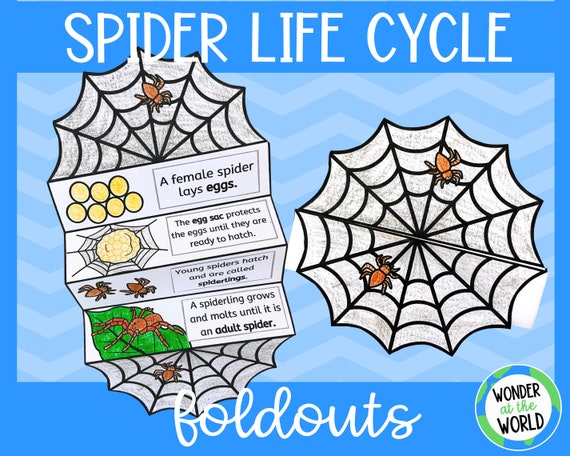 Life Cycle of a Spider Foldable Kids' Craft
Pipe Cleaner Spider Craft
Here's what you'll need:
*If you can't find adhesive googly eyes, you can use regular googly eyes and attach them using a hot glue gun.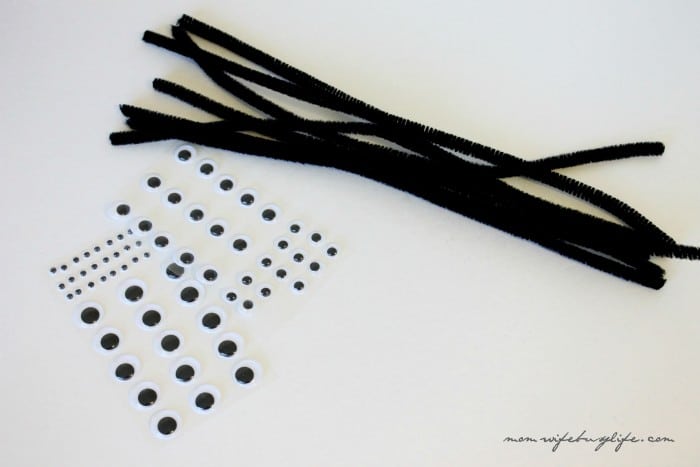 Step 1: Set your pipe cleaners on a clean area as pictured below. Using only one pipe cleaner to secure all pipe cleaners, you'll need to bend the top pipe cleaner around completely one time. Do this for the other side of the same pipe cleaner. When you bend them around in a full circle around, it will secure all of the pipe cleaners together well.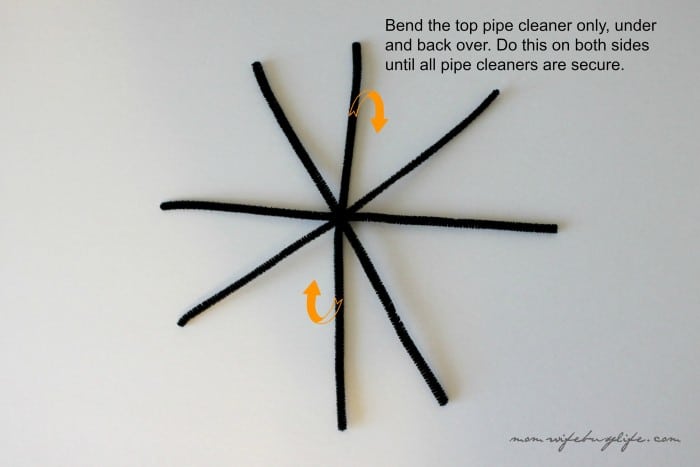 Step 2: When all pipe are secured, pull 4 ends to one side and 4 ends to the other side to make the spiders legs.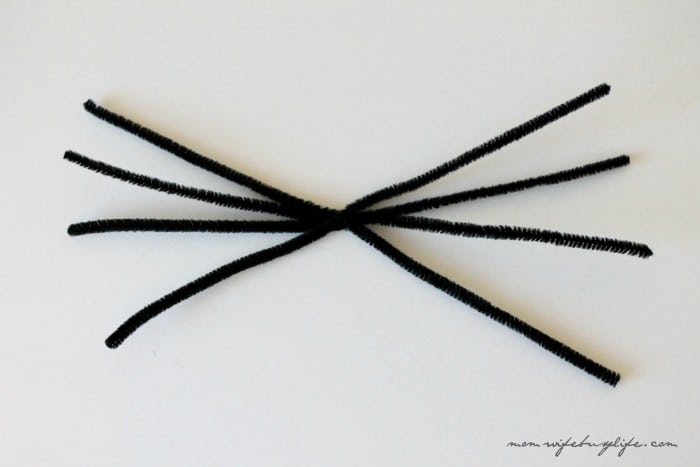 Step 3: Bend each of the spiders legs in a zig zag pattern until all 8 legs are complete.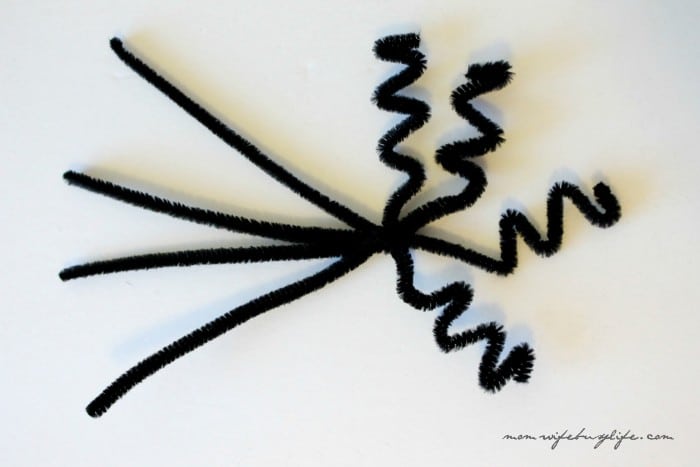 This is what your spider should look like once all legs are complete.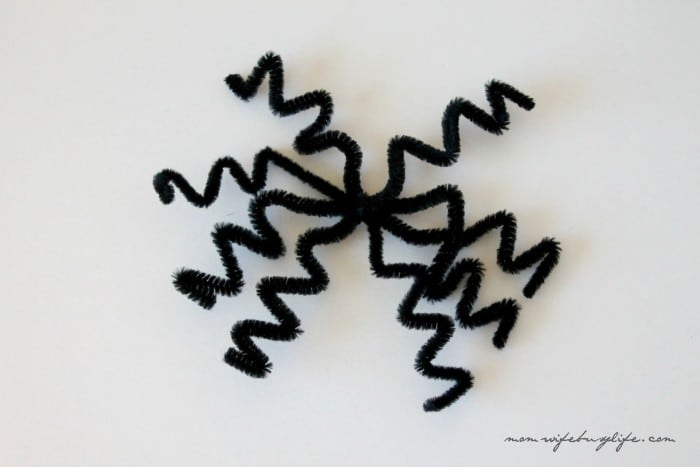 Step 4: Pick your spider up with your hand and bend his legs down so that they touch the surface. Add two adhesive eyes to the body (the middle) of the spider. Your completely spider should look something like this: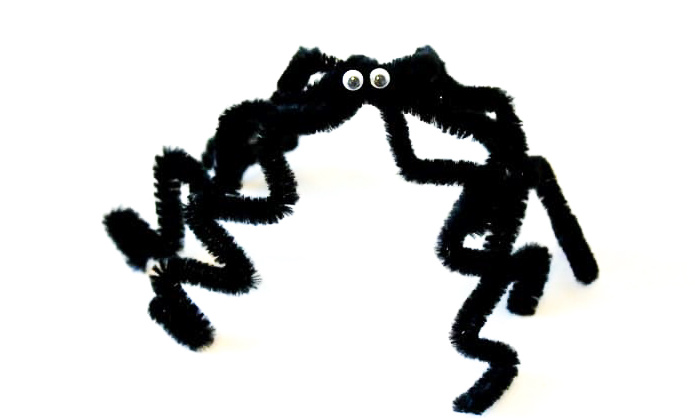 These DIY spiders around perfect to set around your home this Halloween season!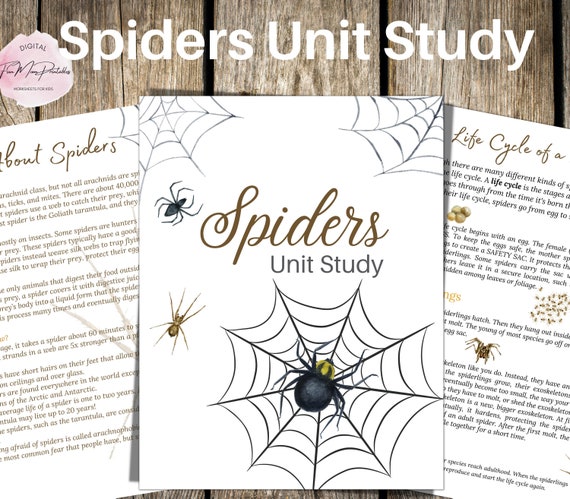 Spider Unit Study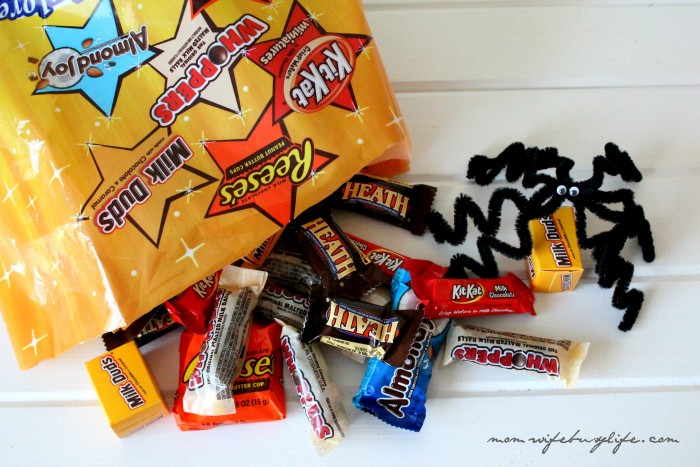 Don't forget to have plenty of Hershey candy around, too! You can find an exclusive Halloween orange Reese's featuring the message "Boo" at your local Walmart this year to add some extra fun to your Halloween decor and trick-or-treating experience!
What is your favorite kind of Hershey Halloween candy?