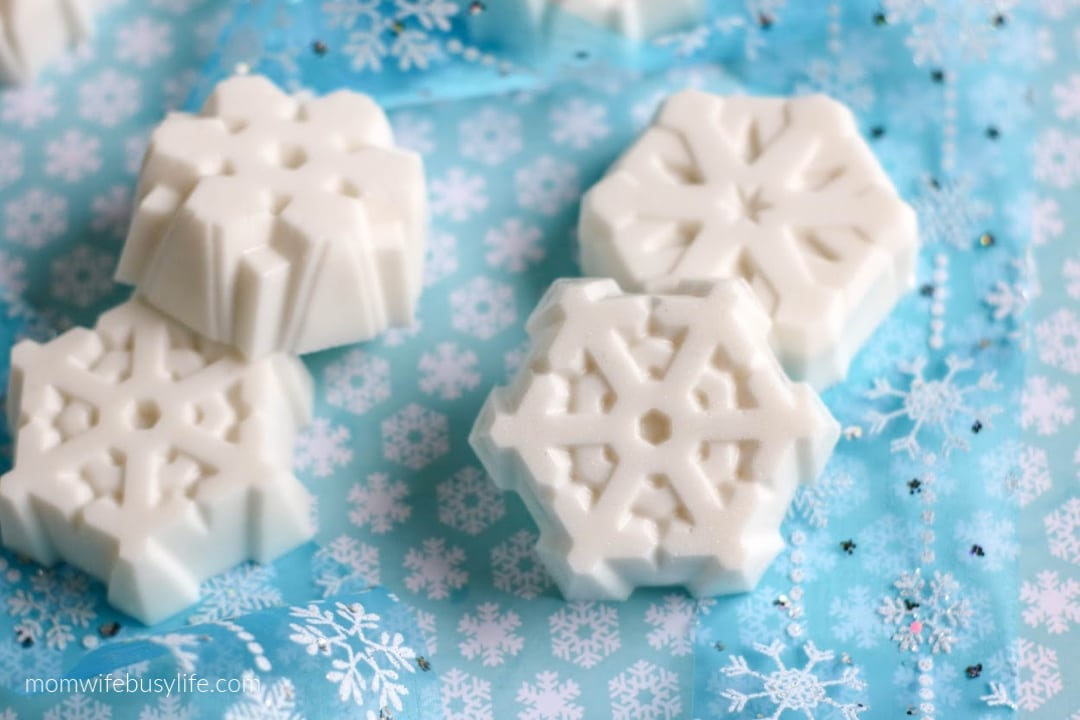 When you think of winter, what comes to mind? You probably think of cold temps and SNOW! While we haven't seen snow this year just yet, I'm sure we will have a few days where we get to enjoy snow days. Last year, my kids were off of school for an entire week due to snow! Three years ago, we had our very first white Christmas EVER!
Bring the winter indoors this season with this DIY Winter Snowflake Soap Recipe! This recipe is fun and easy to make. Plus, you can get creative and customize the scents and colors of these bars. One of the perks of making your own soap is that you'll know exactly what's going into each bar! If you haven't made any DIY soaps yet, this is a great recipe to try for beginners!
These Snowflake Soap bars make great gifts during the holiday season, too! Package them up in clear cellophane bags with a pretty ribbon to give as gifts.
Related:
DIY Gingerbread Man Soap Recipe
DIY Spring Flowers Sugar Scrub Bars
DIY Winter Snowflake Soap Recipe
Ingredients:
10 drops essential oil, if desired
1 tablespoon coconut oil, melted
Directions:
Remove soap base from container and cut into pieces. Place in a microwave safe container and heat according to package directions. Once the soap is melted, work quickly as it will begin to harden immediately around the edges of the bowl.

Meanwhile, mix together mica powder and melted coconut oil until blended.

To the soap base, add essential oil and mica liquid. Stir to combine.

If the soap has begun to harden, reheat in the microwave for about 10 seconds.

Pour melted soap into the molds and allow soap to rest for at least 45 minutes before moving.

When the soap is set, remove from the mold and package for gifts.
½ soap base makes 6 bars
Related: How to Make Curled Paper Snowflakes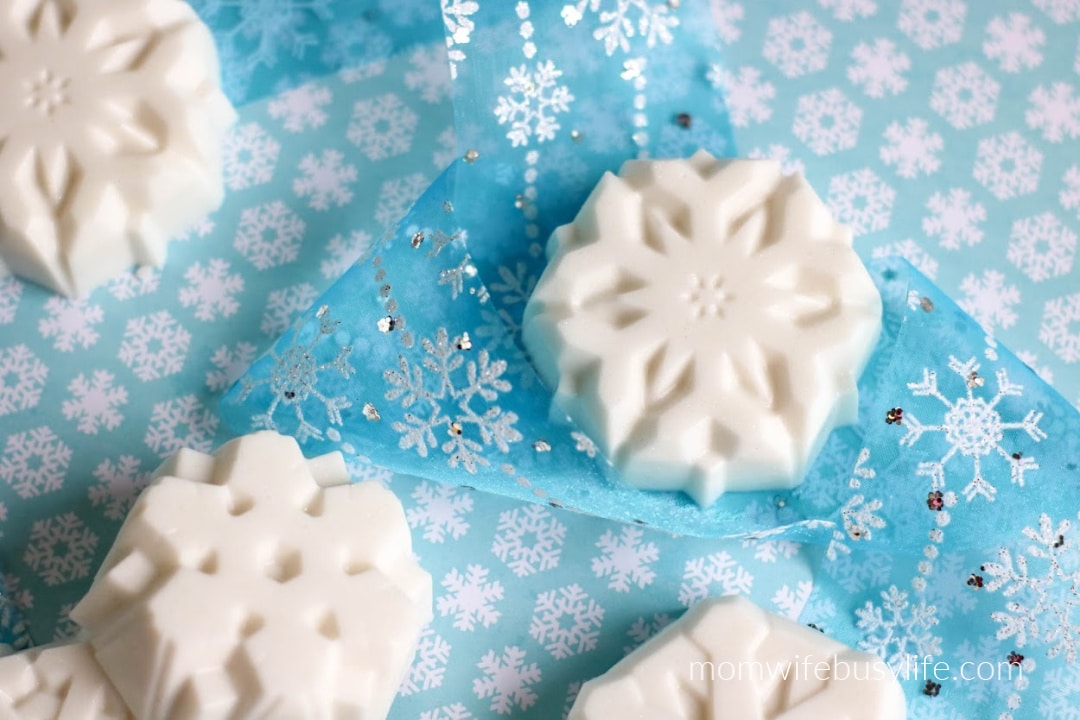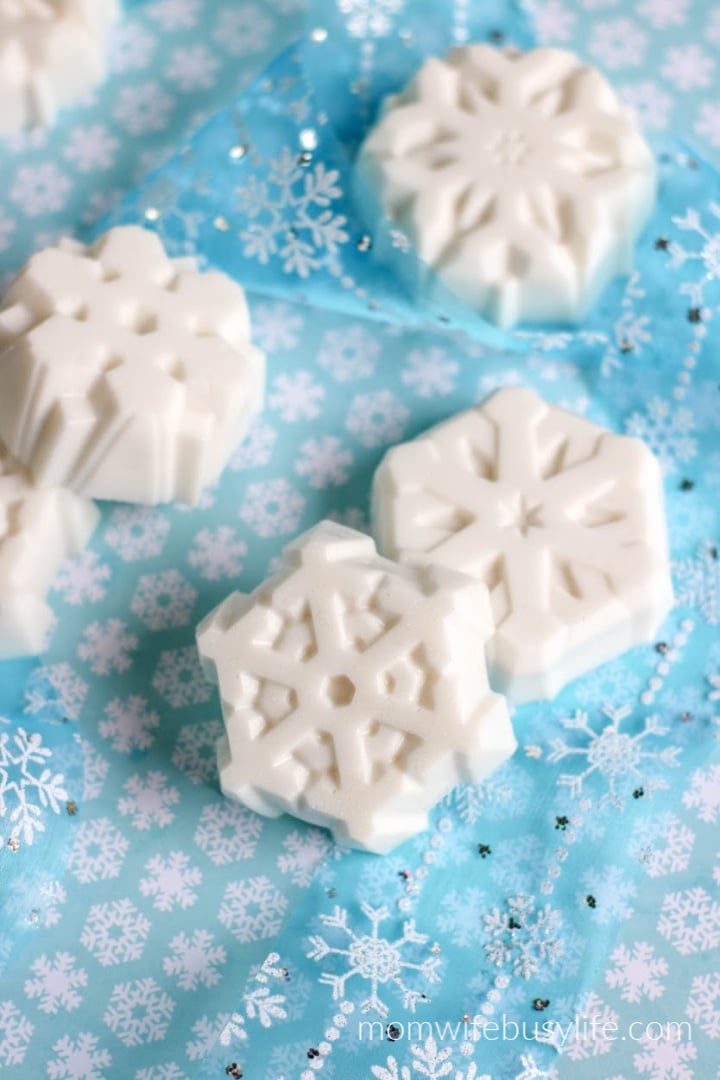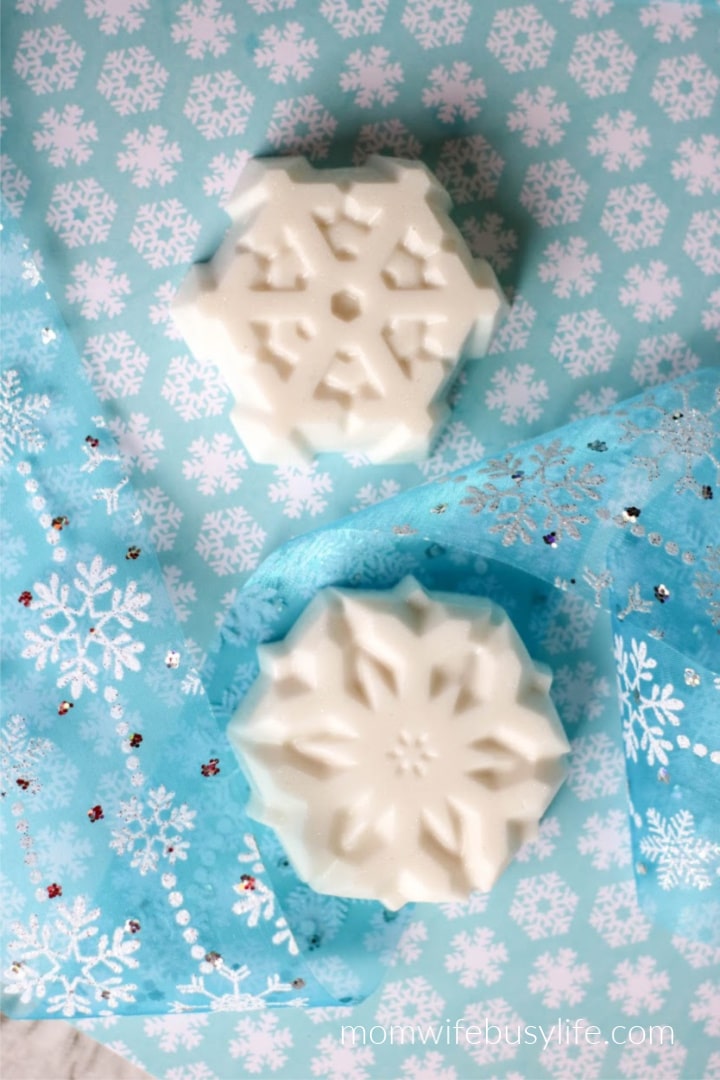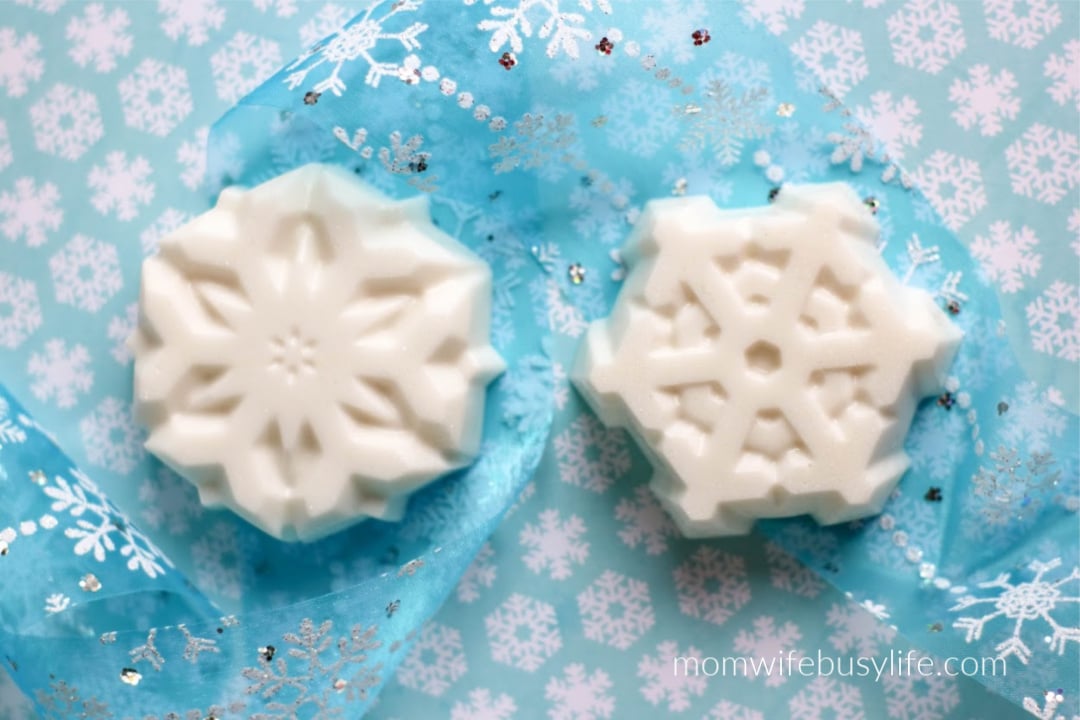 Pin to Pinterest:
>> Click here to sign up for my email list and get access to my FREE printable library!