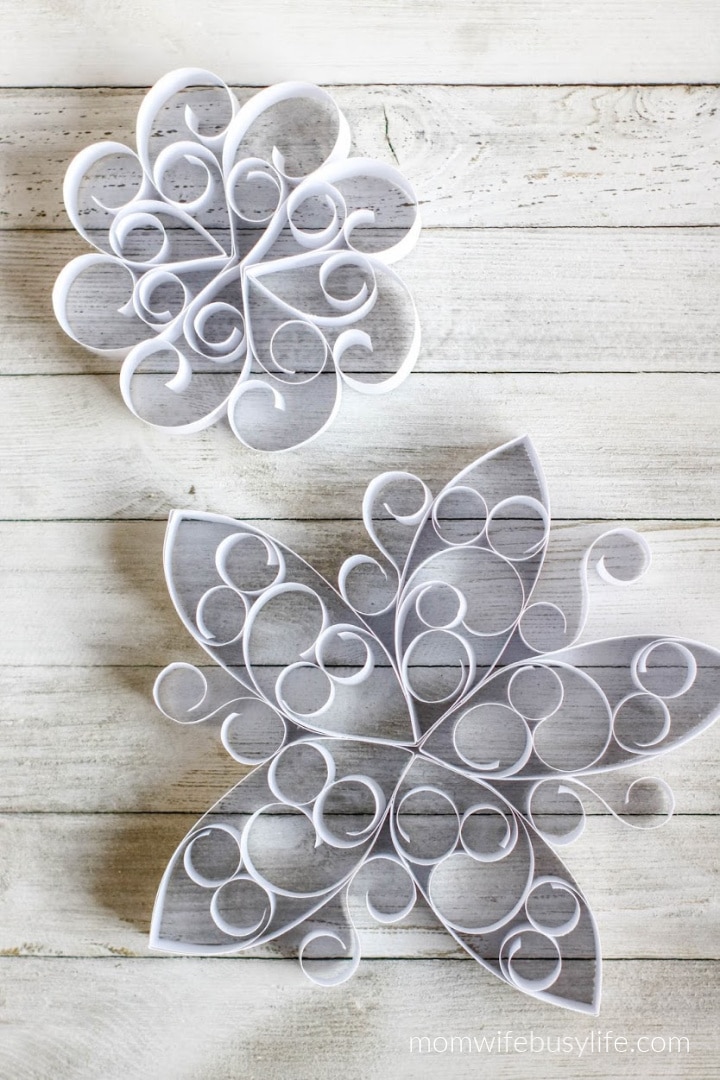 We have snow in the forecast for the next week! I wasn't sure that we would get snow this year here in the Pacific Northwest, but it looks like there's a great chance of it coming soon. It's time to get out the snow gear (again!) Just over Christmas break, we took a trip to the mountains to find snow and we packed anything and everything snow gear related and we did get to spend plenty of time in the snow!
Snow is exciting during the winter time and many people find themselves wanting to experience a snow day at least once a year! I know that personally, I like a day of snow. I encourage the kids to get outside and play in the snow while it lasts. Anything over a day and I'm ready for it all to melt and get back to life again. Last year, we had an entire week off of school due to snow. As a mom, you may understand what it's like to have the kids stuck at home for an entire week due to snow!
This year, whether you see snow or not, bring the snow indoors with these cute Curled Paper Snowflakes! This is a great craft for kids and adults to work on together! Display these snowflakes in your home during the winter season.
How to Make Paper Snowflakes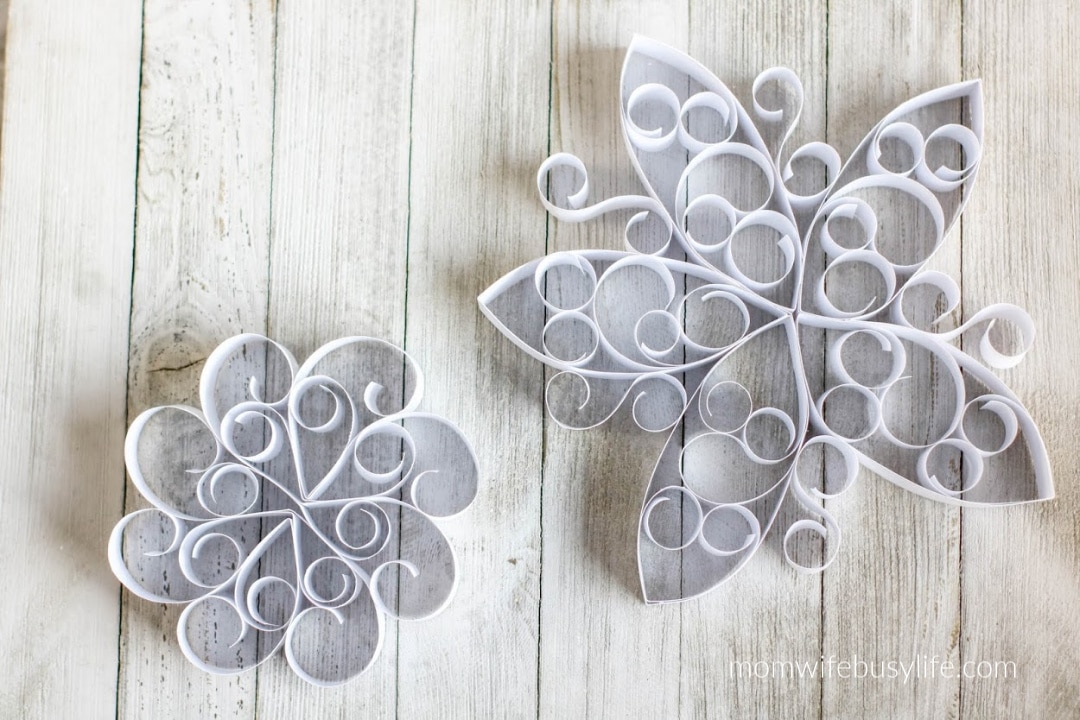 Supplies:
Directions:
Cut paper into ½ to 1 inch strips, depending on how thick you want each snowflake.
Wrap the paper strips around a pencil to create the curls.
Create a snowflake shape by gluing the pieces of paper together.
Tips:
Remember that snowflakes are symmetrical. (Makes a great challenge for older kids.)
To create pointed tips on the snowflakes, Fold strips of paper in half and use the fold as the point.
Make the snowflakes as simple or as elaborate as desired.
Hang the snowflakes as decorations using thin thread or fishing line.
Related: DIY Winter Snowflake Soap Recipe