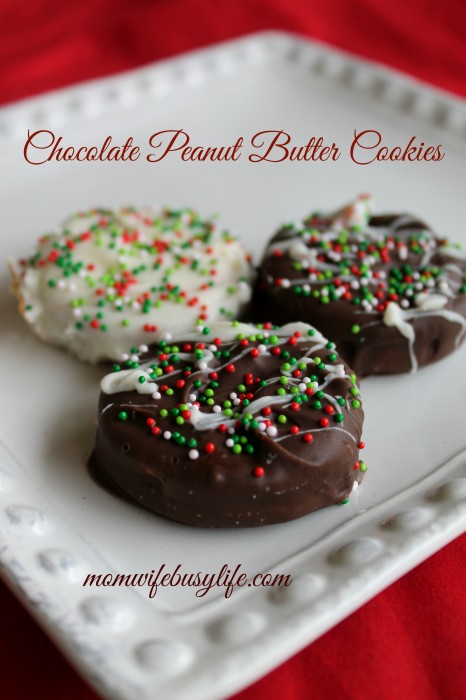 If you are looking for a simple dessert recipe for the holidays that everyone will enjoy, this is the recipe for you! I created these Easy Chocolate Peanut Butter Cookies directly after creating the Chocolate Oreo Balls Recipe. I had the melted chocolate on hand and just used the rest of my melted chocolate to create these yummy treats!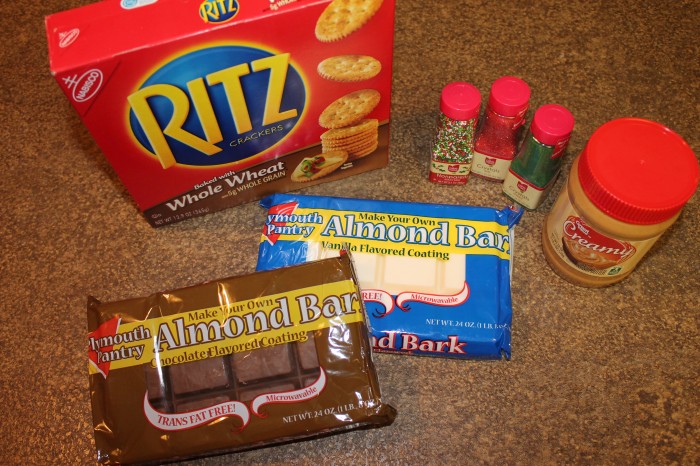 What you'll need to make the Chocolate Peanut Butter Cookies:
Ritz Crackers
Peanut Butter
Chocolate Almond Bark
White Chocolate Almond Bark
Colored Sprinkles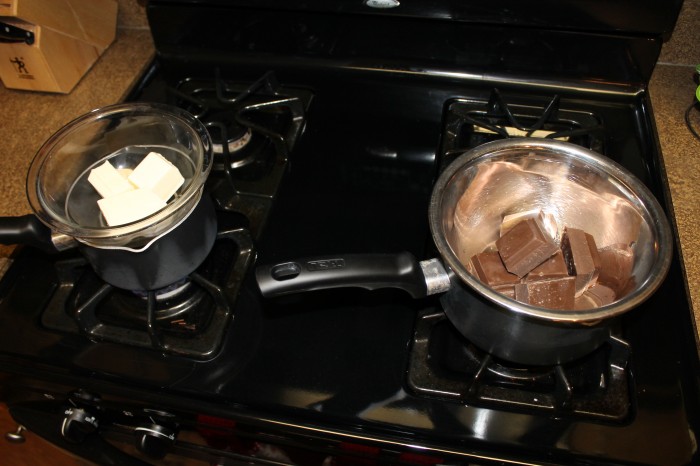 Melt the chocolate on the stove or in the microwave.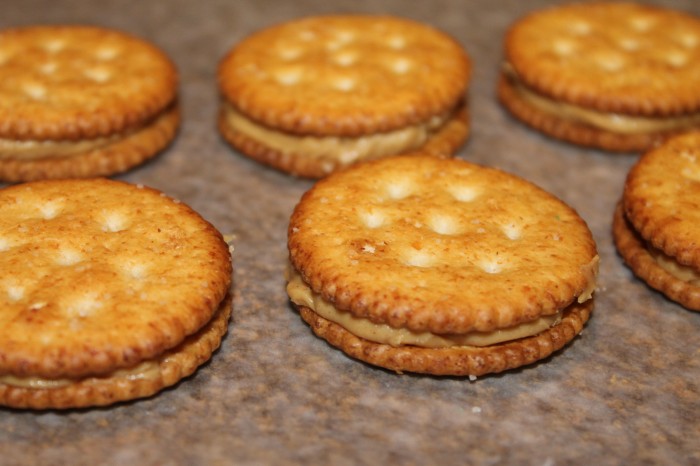 Spread peanut butter between two Ritz crackers. Create the desired amount of Chocolate Peanut Butter Cookies.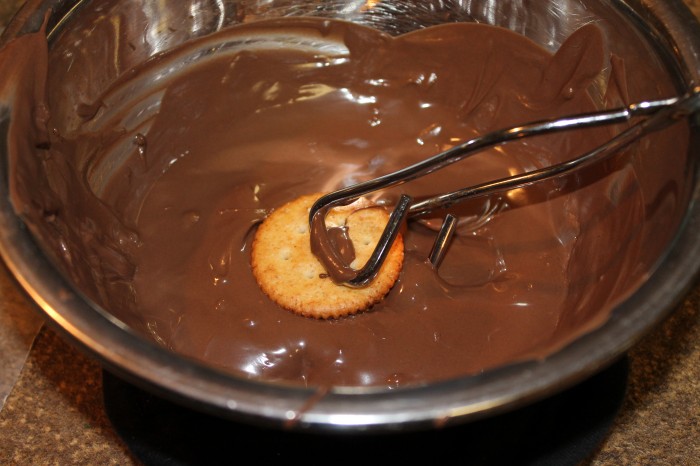 Dip the Chocolate Peanut Butter Cookie into the melted chocolate with tongs and cover completely.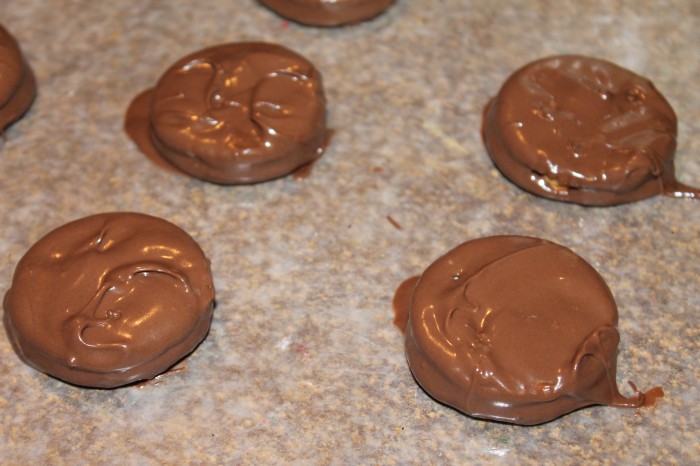 Set the cookie on the wax paper and let the cookies dry.
Drizzle white chocolate onto the Chocolate Peanut Butter Cookies with a spoon. Cover with sprinkle if you wish.
You can also create white chocolate cookies with the white chocolate bark.
Let the cookies dry completely before transferring to a pretty platter or serving plate. Enjoy!