Print this FREE Printable Pumpkin Activity Pack for the kids to complete and enjoy this fall season!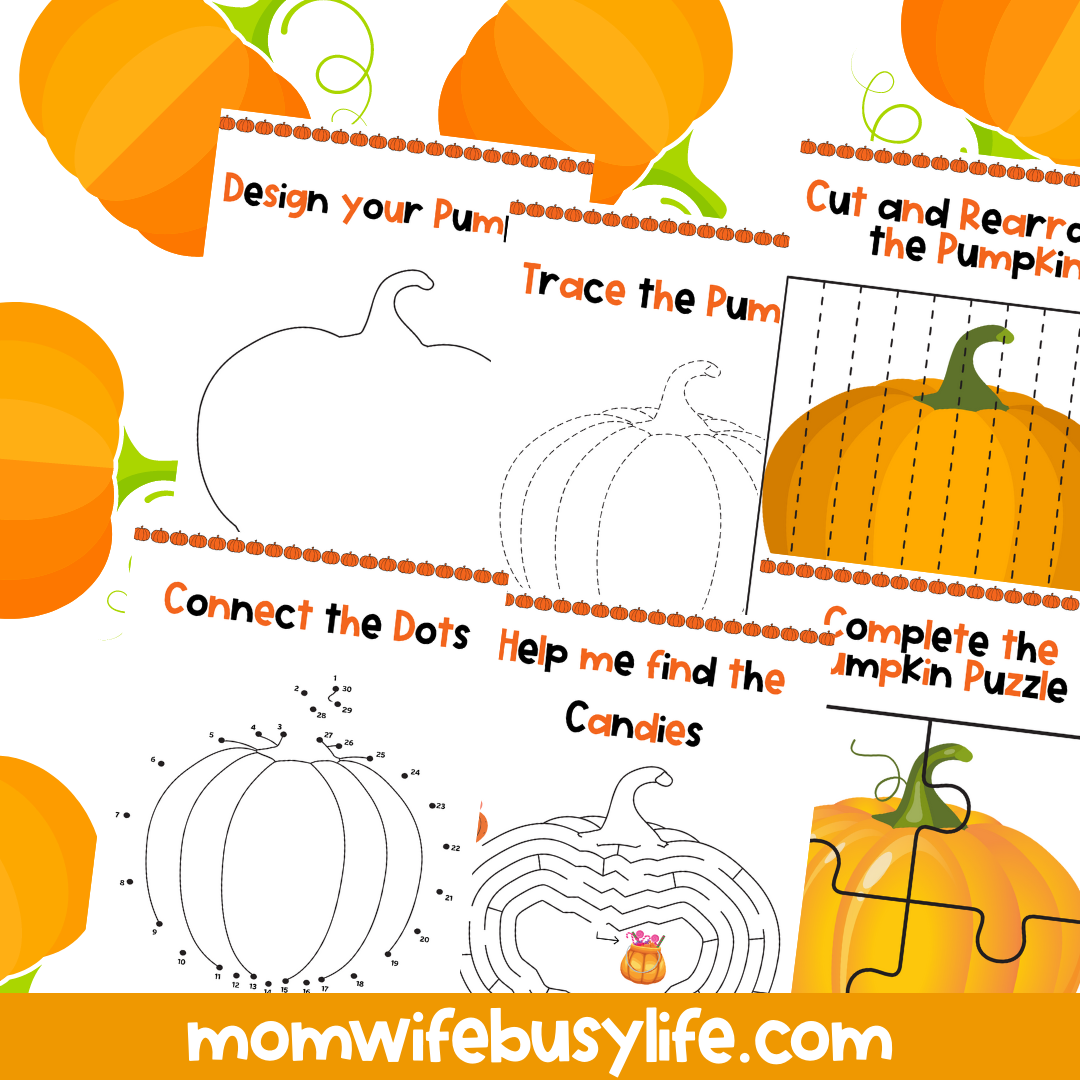 If you are looking for FREE printable fall activities to enjoy this fall season, you are in the right place! I'm sharing a printable activity pack for you today to print, totally free! These activities will keep the kids entertained this fall.
These pumpkin activities are great to print if you are needing afterschool activities, homeschool activities, or activities to help supplement virtual learning this fall.
>>> Pumpkin Counting Activity 1-10 with FREE Printable Template <<<
Tip: If you'd like for your pumpkin activity pack to last longer, use a laminator and laminate each sheet. Kids can use Expo markers for easy drawing and erasing!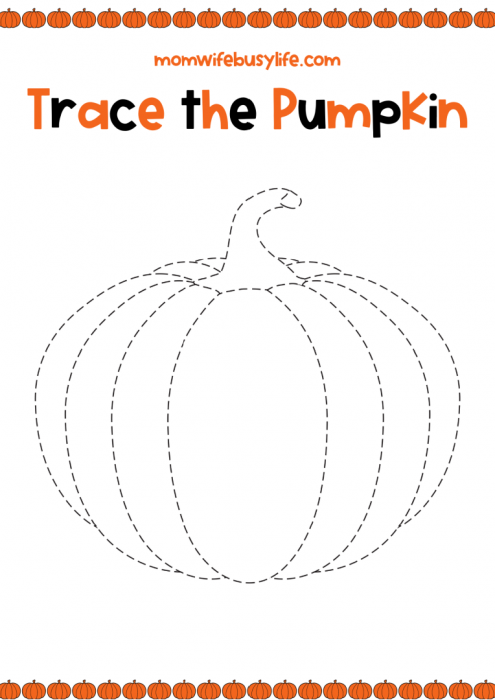 Pumpkin Tracing – Tracing teaches a variety of skills for kids! Kids learn how to gain control over their hand, finger, and arm movement when tracing, helping to develop fine motor skills. Use a marker, crayon, pen or pencil to trace this pumpkin!
Get creative and use different colors. When the child is finished tracing the pumpkin, he or she can color the pumpkin, too!
Design Your Pumpkin – Grab the crayons and/or markers for this activity! Your child can get very creative with this pumpkin designing activity! Have the child design this pumpkin however he or she feels! Kids can draw Jack-o-Lantern faces, silly faces, and more on their pumpkin. Color the pumpkin orange or make it as colorful as you'd like!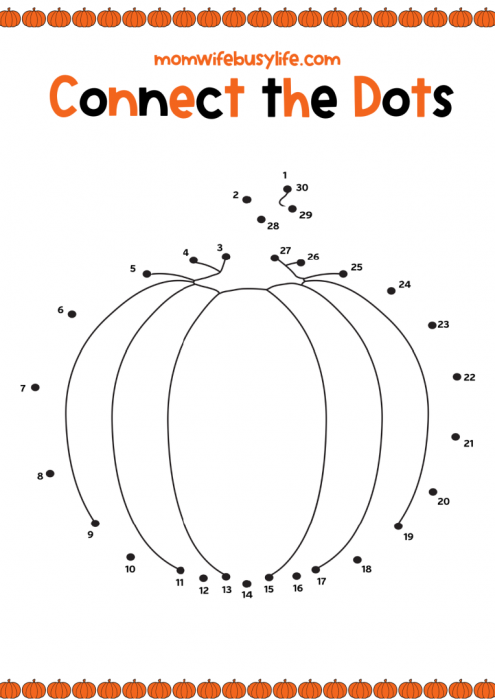 Pumpkin Connect the Dots: Counting 1-30 – This connect the dots activity is great to help kids learn counting up to 30! When the child finishes connecting the dots, he or she can color the pumpkin, too!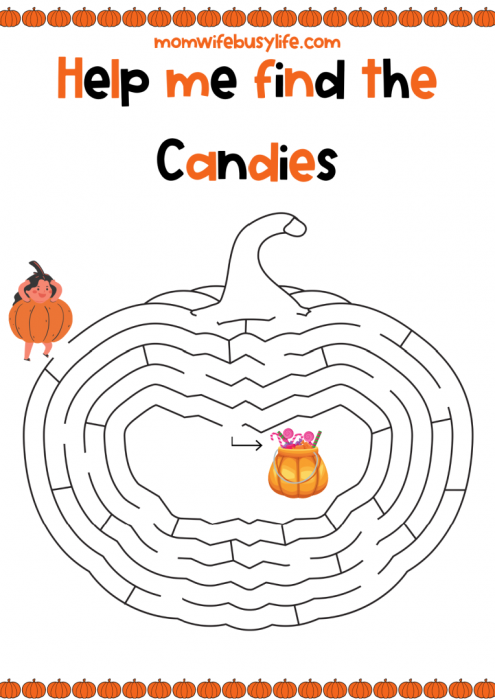 Pumpkin Maze Activity – Kids love finding their way through mazes! See if your child can make their way through this pumpkin maze to find the bucket of Halloween candy at the end of the maze.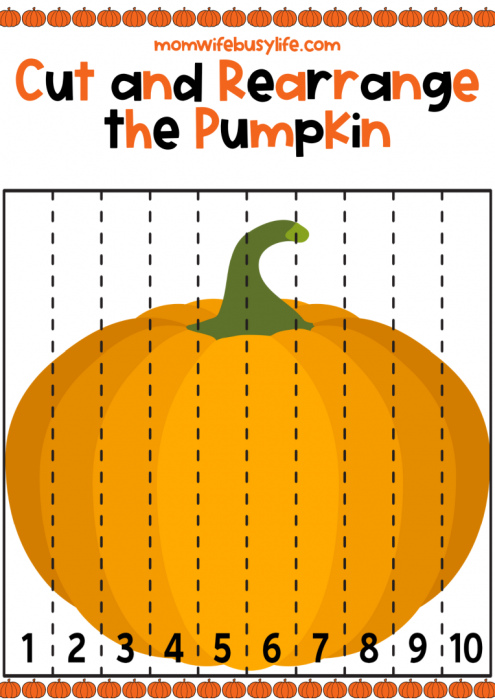 Pumpkin Cutting Activity: Counting 1-10 – Kids can practice their cutting skills with this Cut and Rearrange the Pumpkin Activity! Simply cut along the dotted lines. After cutting the pumpkin apart, mix the pumpkin strips up and have the child put the pumpkin back together by going in order from 1-10.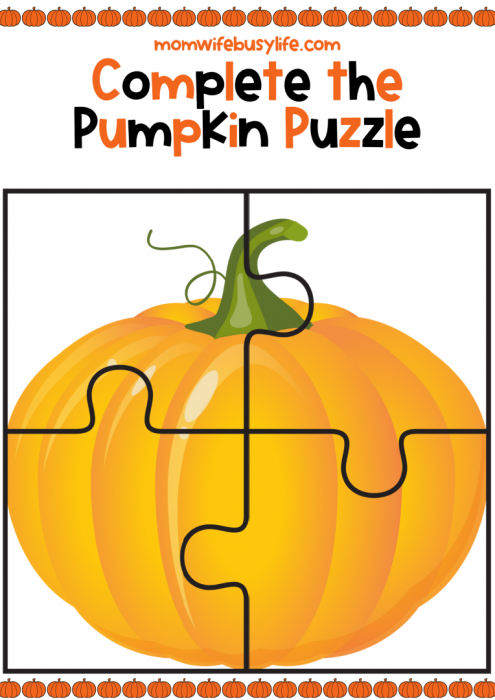 Complete the Pumpkin Puzzle Activity – This activity helps kids with cutting skills! Cut out the pieces to this pumpkin puzzle and then put the puzzle back together.
More Pumpkin Activities: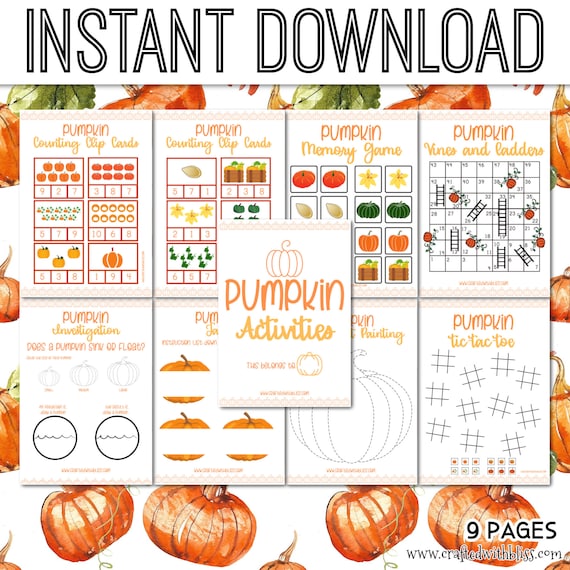 Fall Classroom Printable Pumpkin Pack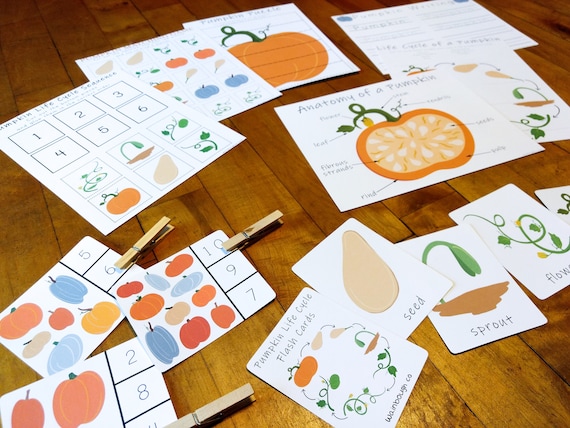 Pumpkin Themed Printable Activity Package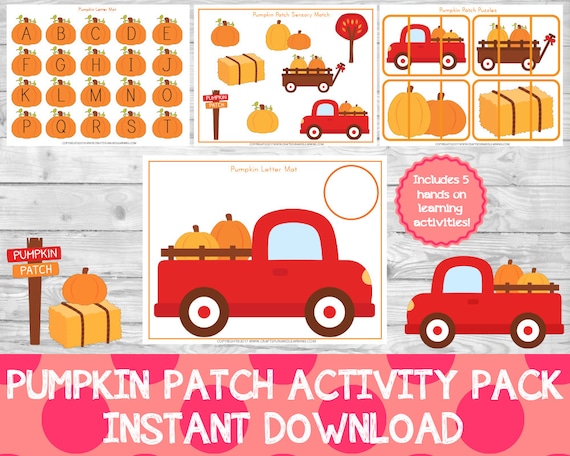 Pumpkin Patch Activity Pack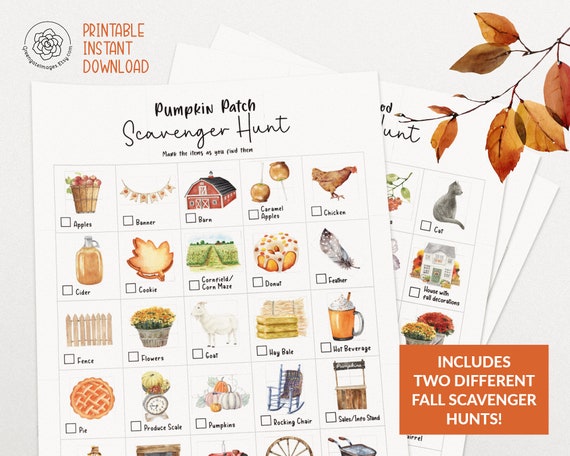 Fall Scavenger Hunts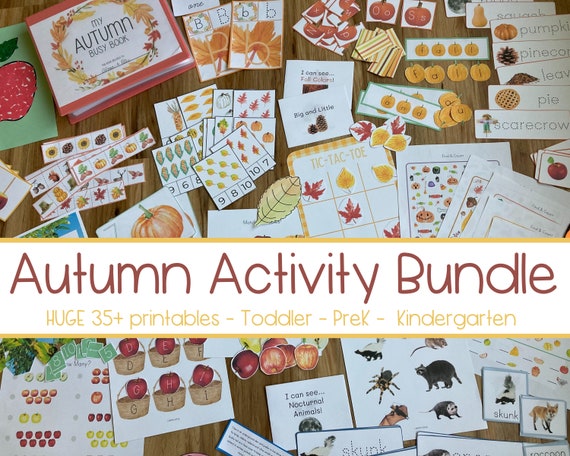 Fall Bundle Printables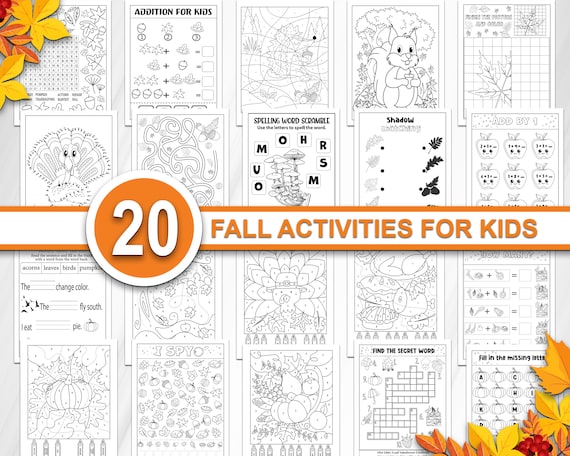 Autumn Activities for Kids Printables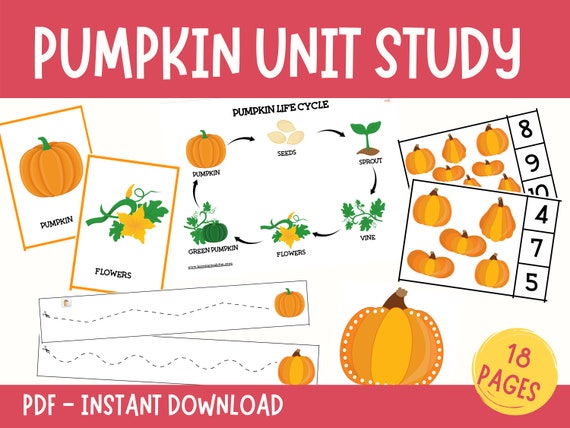 Pumpkin Unit Study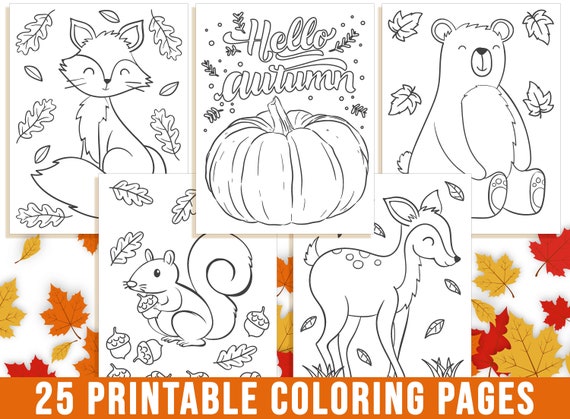 Fall Coloring Pages