Enjoy this fun fall Pumpkin Counting from 1-10 Activity for kids! This activity includes a free printable pumpkin template with numbers 1-10.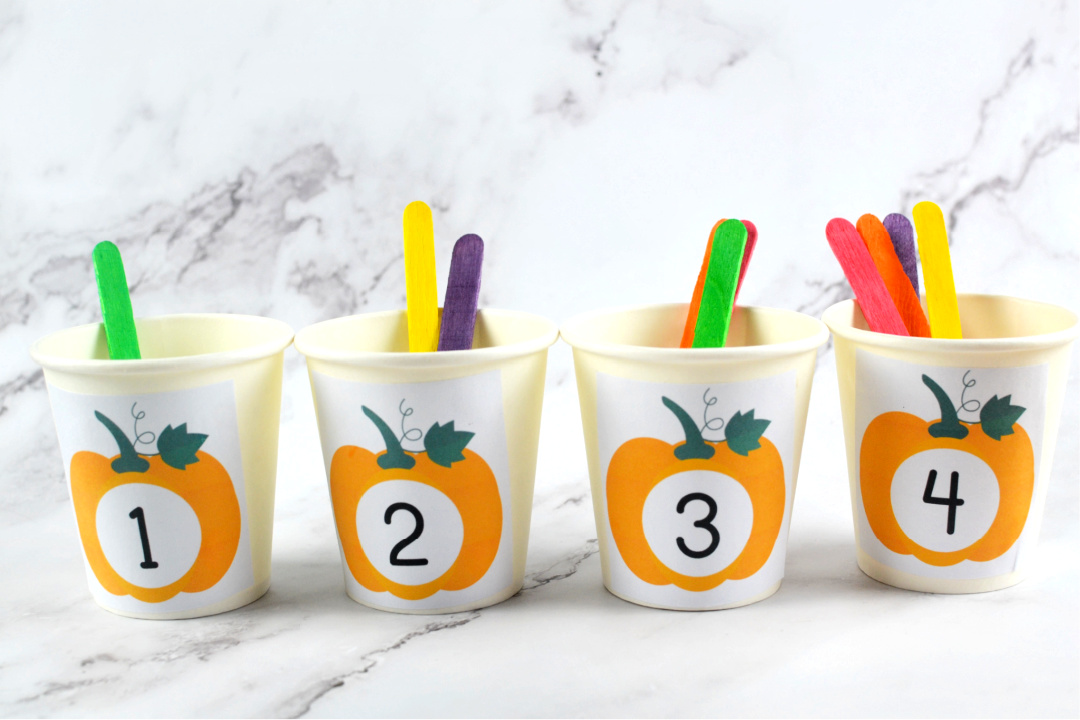 The fall season is the perfect season to take advantage of fun and unique learning games with the kids!
This Pumpkin Counting Activity for Kids is simple and easy to create and highly engaging for toddlers learning how to count from 1 to 10!
Set these counting cups up in a learning center at school or homeschool!
If you children are learning virtually this year, this activity would be a great supplemental activity to complete with your counting lessons.
Pumpkin Counting from 1-10 Activity
Supplies: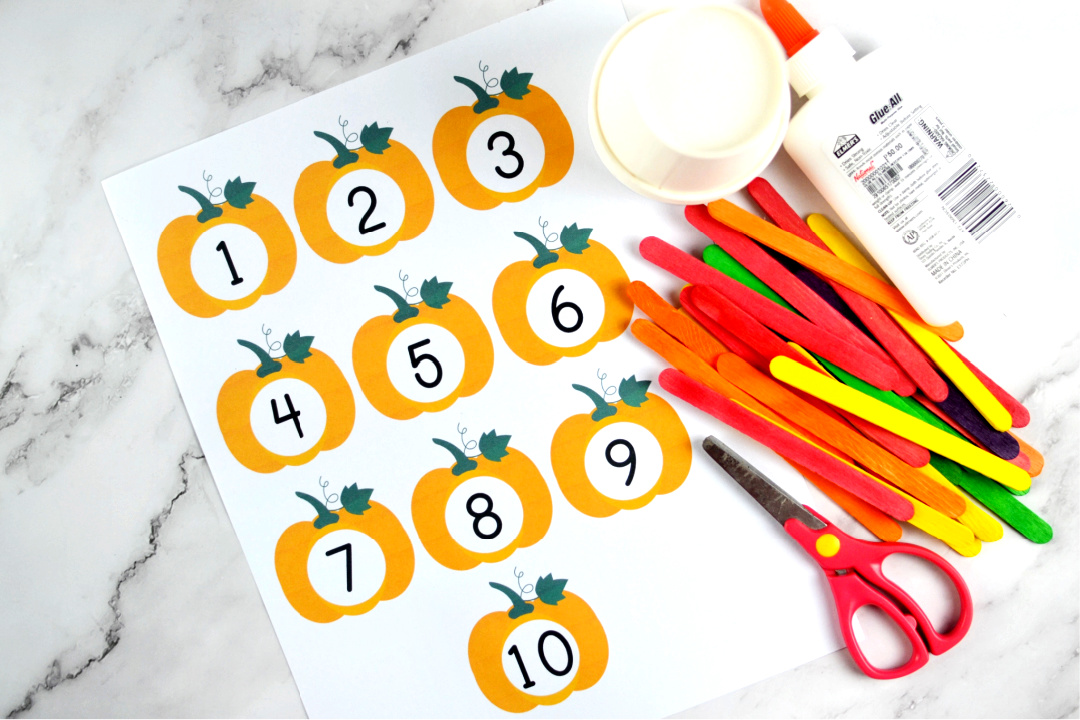 Directions:
Print the Counting Pumpkins PDF Template.
Cut the numbers out with a pair of scissors. You can follow the outline of the pumpkin or you may cut the number in a square or rectangle shape.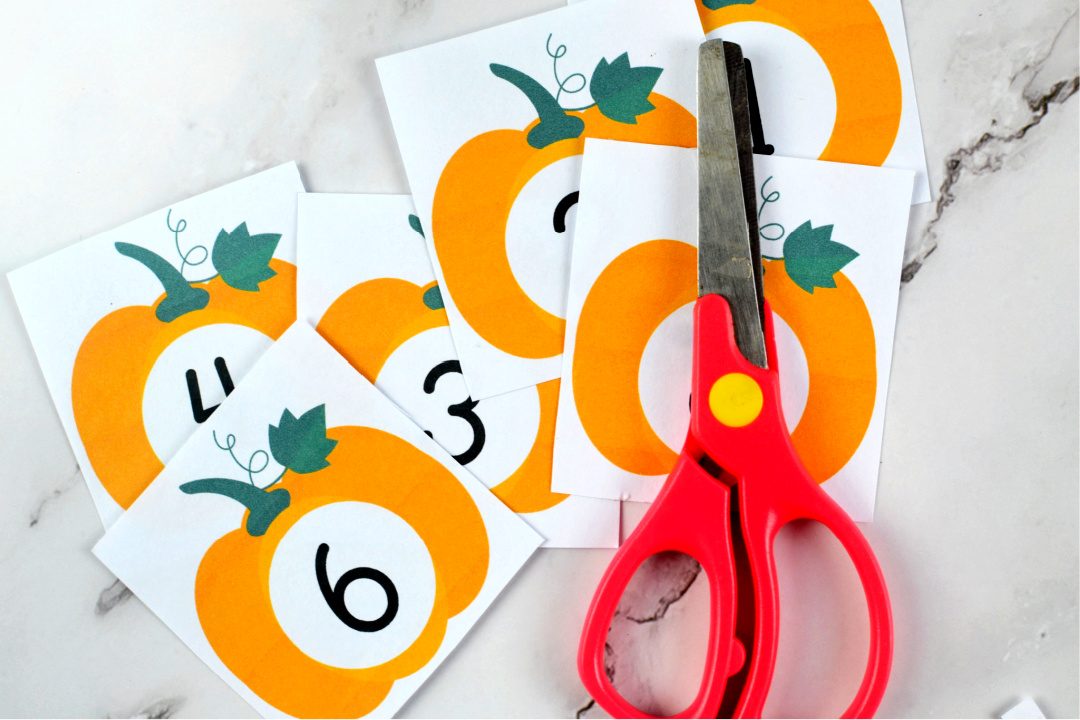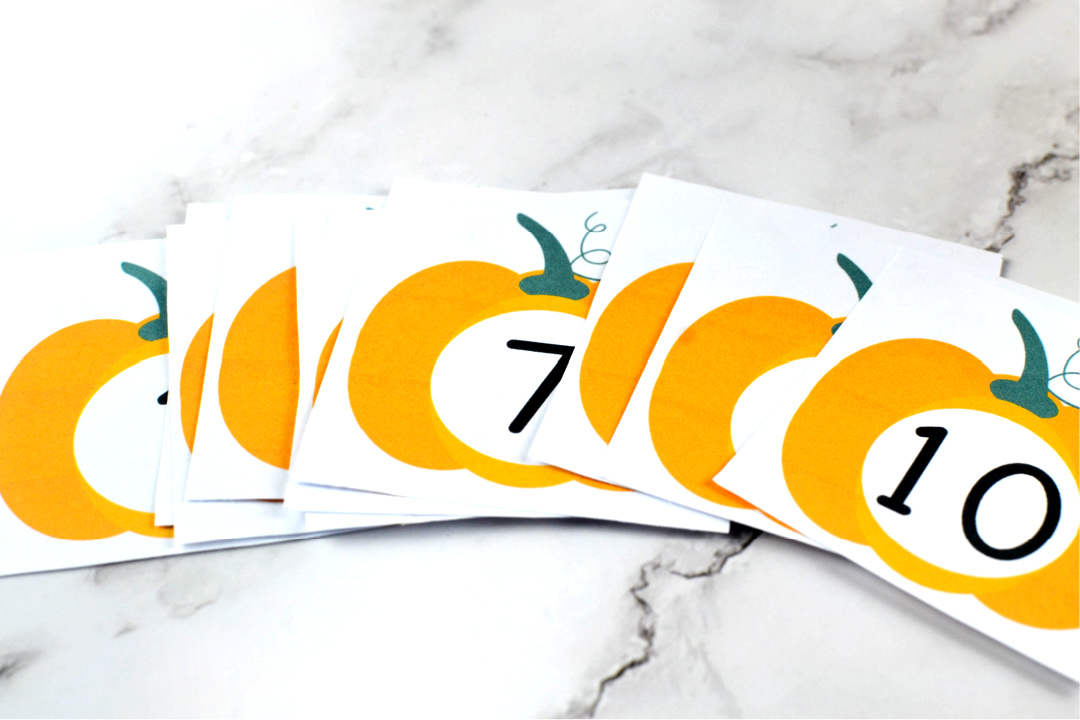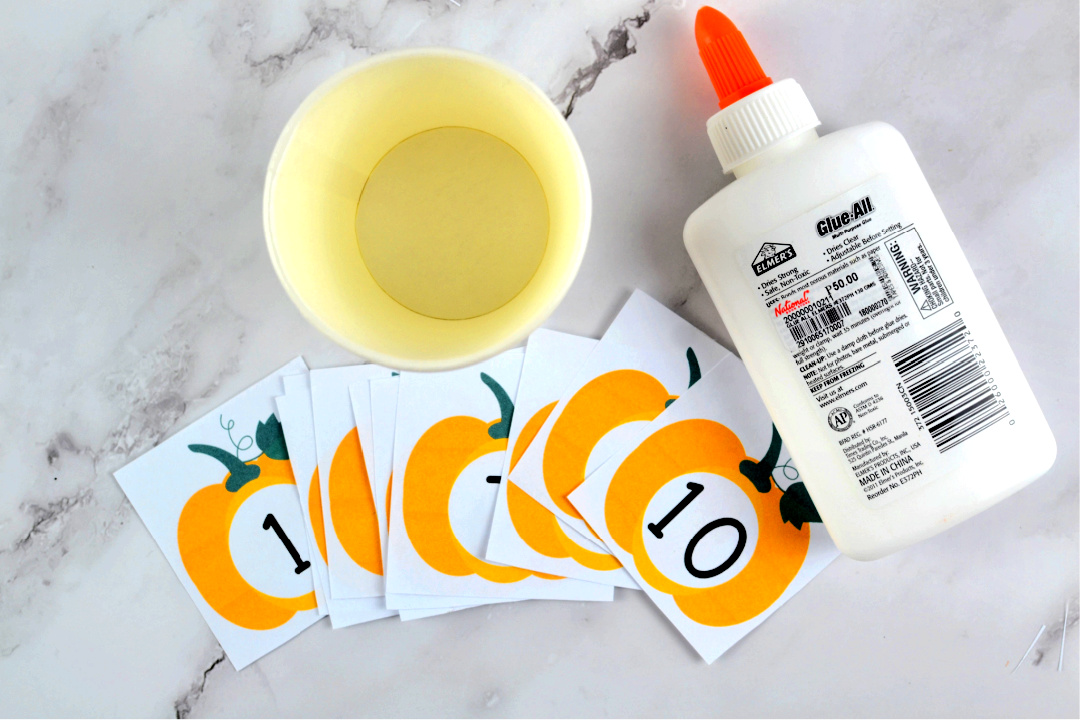 Take each number square and place a dot of glue each each corner. Paste each number to a different cup.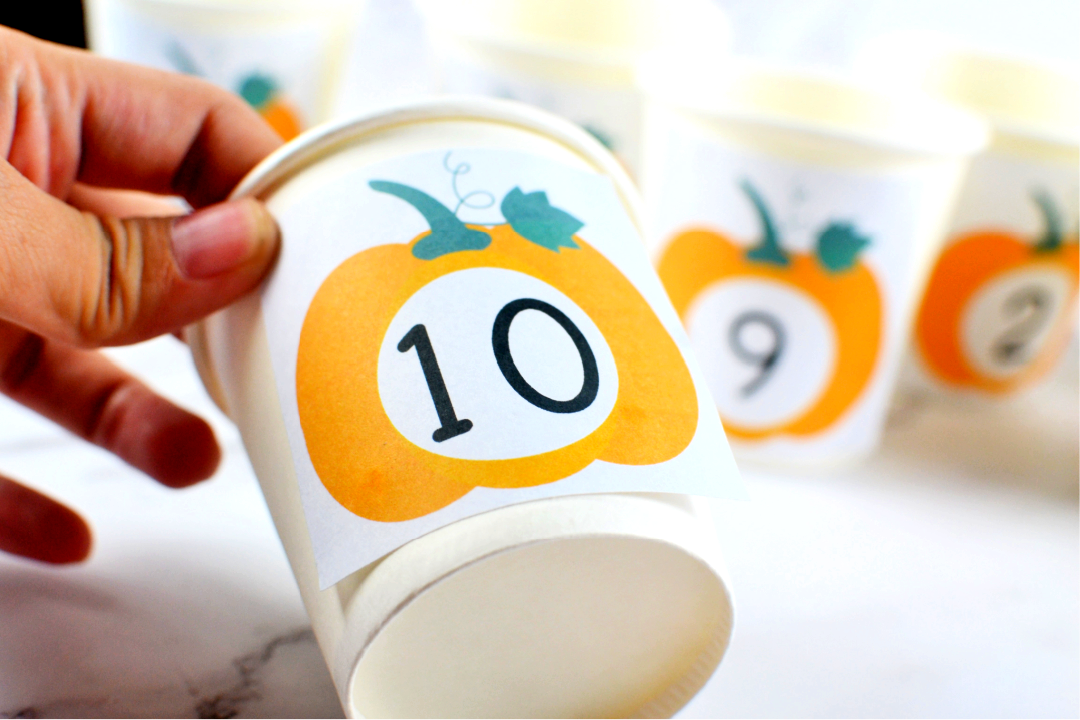 Get the popsicle sticks and get ready to start practice counting.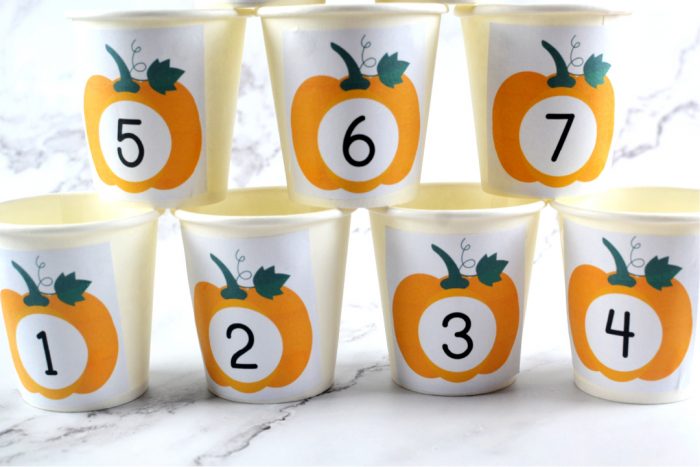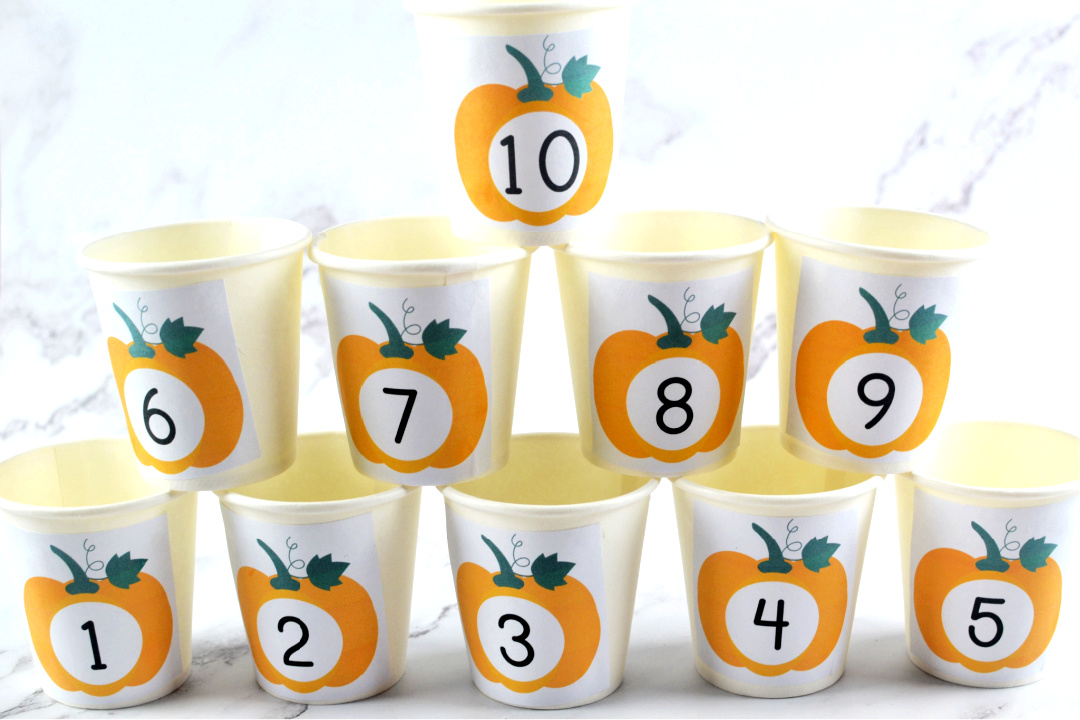 Add the amount of sticks to match the number on each cup starting at 1. Complete this step until your child has placed the right amount of sticks in each cup.
When the child completes the activity, feel free to start over, counting down from 10 to 1.
Children can practice color sorting with the sticks if they wish, too. For example, add 5 blue popsicle sticks to the number 5 cup or 7 green popsicle sticks to the number 7 cup and so on.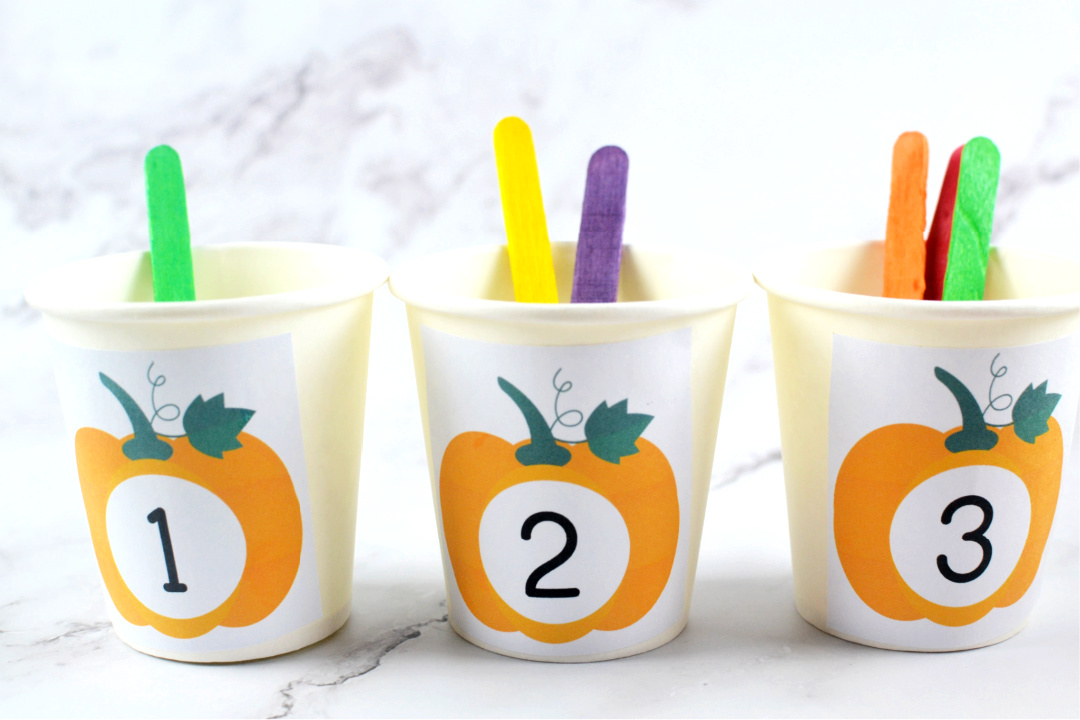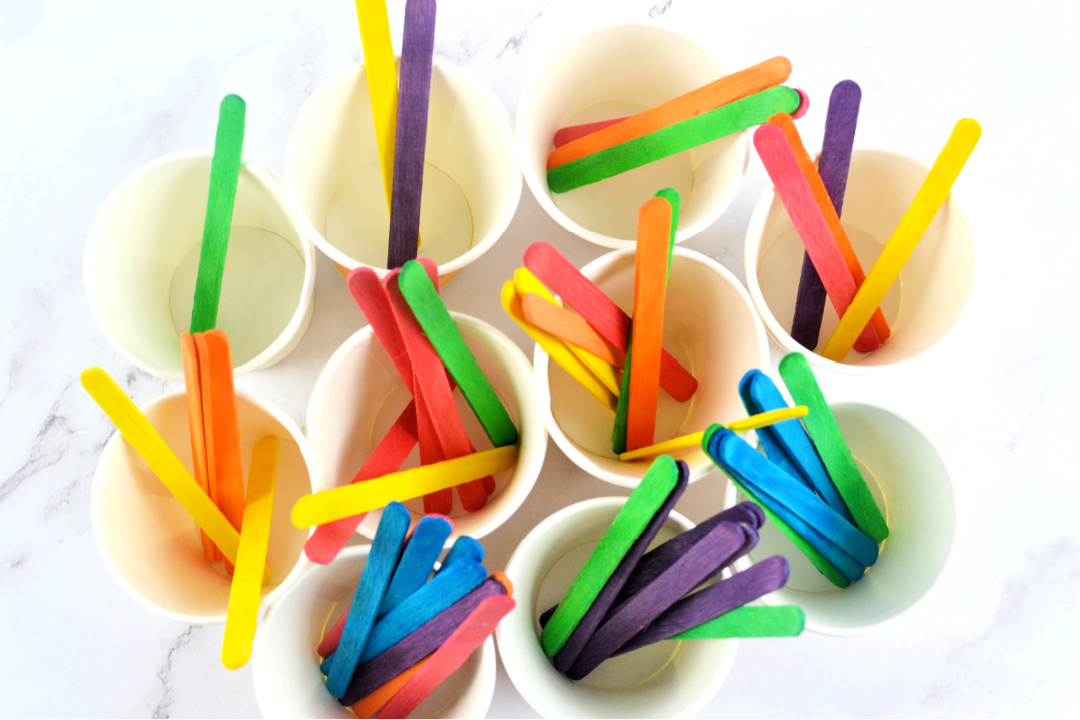 Enjoy this FREE Printable Pumpkin Activity Pack!
Pin to Pinterest: