Keep your child engaged and entertained with these adorable Halloween Play Dough Kits this fall season!
Halloween is just around the corner!
Are you looking for a way to keep your little one engaged and entertained this Halloween season while you get things done around the house?
These Halloween Play Dough kits are great for keeping little hands busy! These adorable kits come with a variety of Halloween themed items that kids will love.
Kids will enjoy working with play dough and adding cute items to their playdough! Kits come with objects like spiders, skeletons, black cats, eyeballs, ghosts, vampires, witch hats, bats, pumpkins, bones, cauldrons and more!
Your child can get as creative as he or she likes with these fun kits! When you are finished with your kit, store your kit to be used another day!
Be sure to place your opened playdough in a storage container so that it doesn't dry out. If playdough does dry out, you can purchase regular cans of Playdoh for fun, or make your own play dough!
Order your kit today!
Halloween Play Dough Kits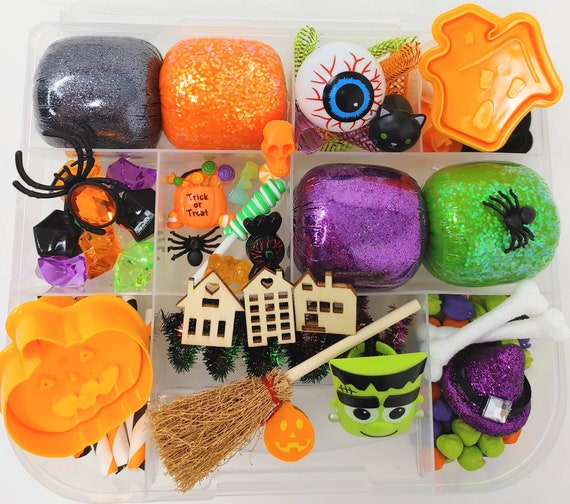 Halloween Play Dough Kit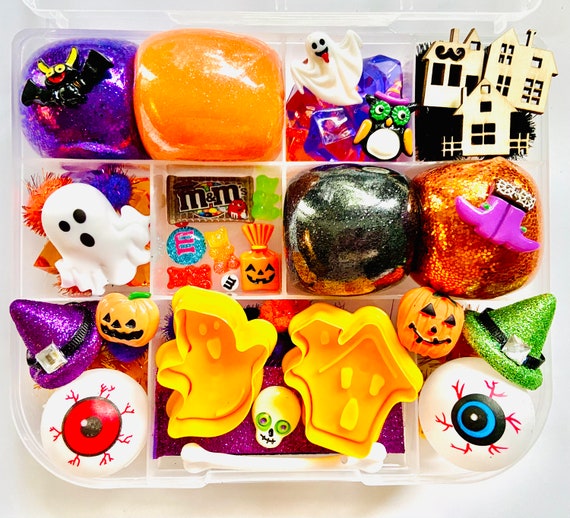 Trick or Treat Halloween Play Dough Kit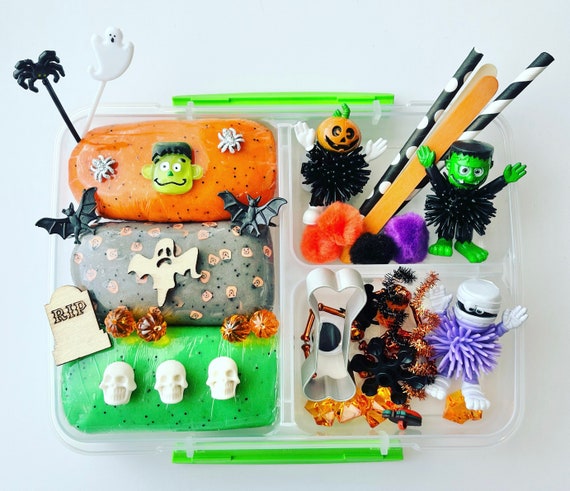 Halloween Play Dough Kit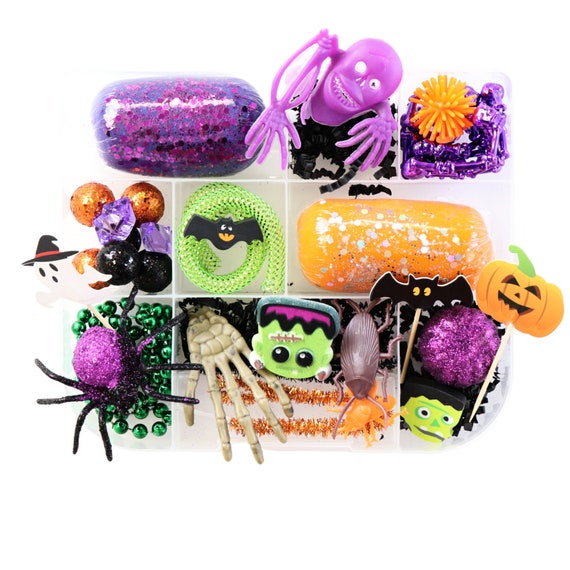 Halloween Play Dough Kit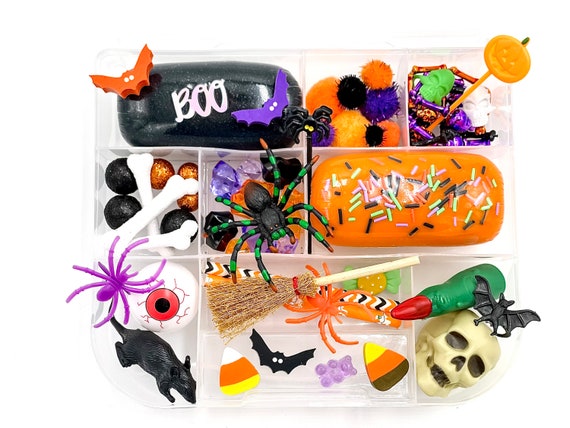 Halloween Play Dough Kit

Halloween Play Dough Kit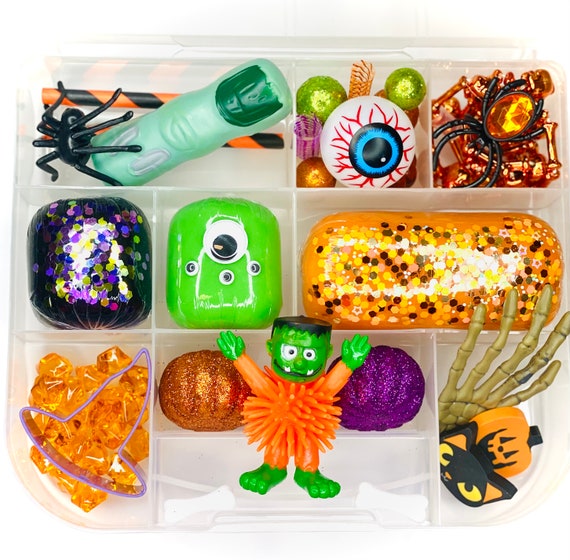 Halloween Play Dough Kit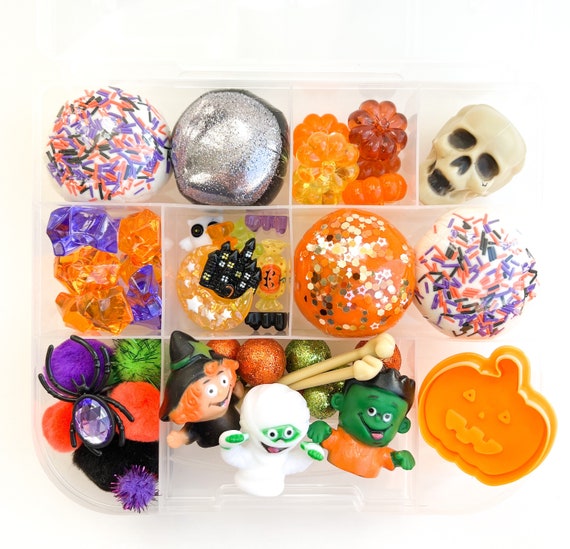 Halloween Night Signature Fall Play Dough Sensory Kit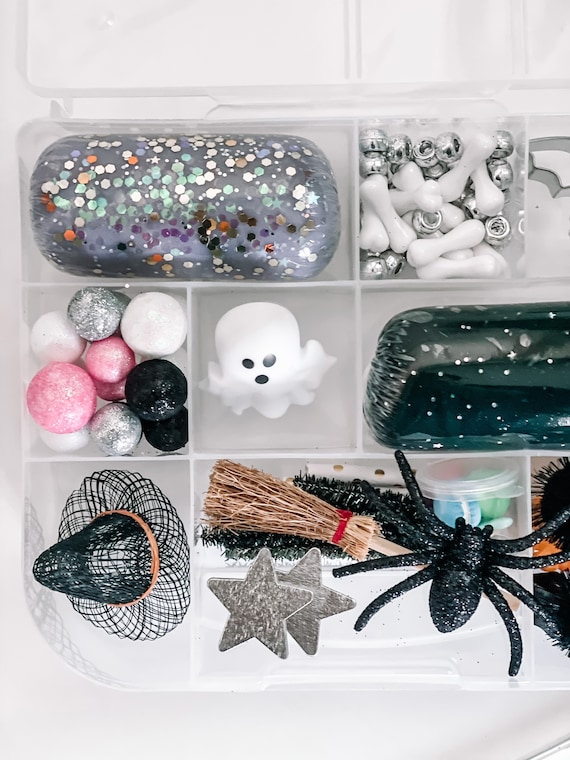 Halloween Play Dough Kit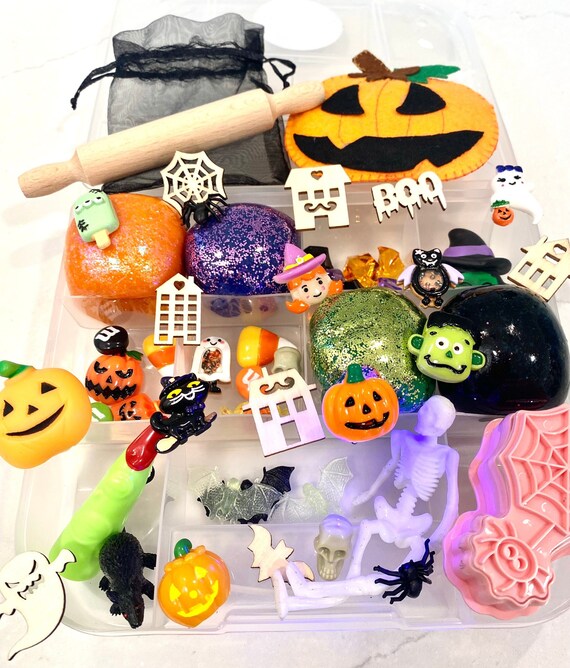 Trick or Treat Spooktacular Sensory Kit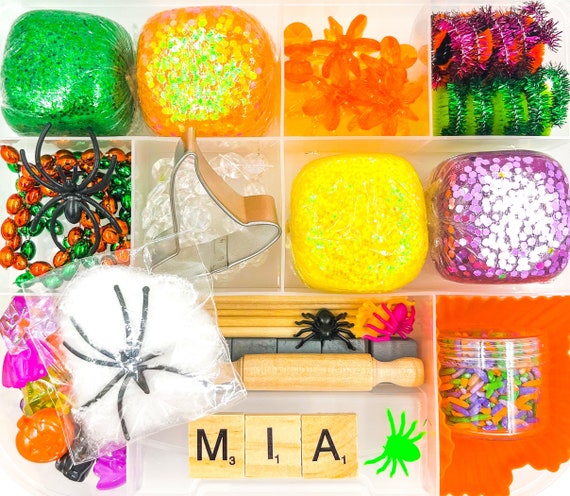 Halloween Party Play Dough Kit