Looking for Free Pumpkin Stencils for your pumpkin carving needs this year? You came to the right place!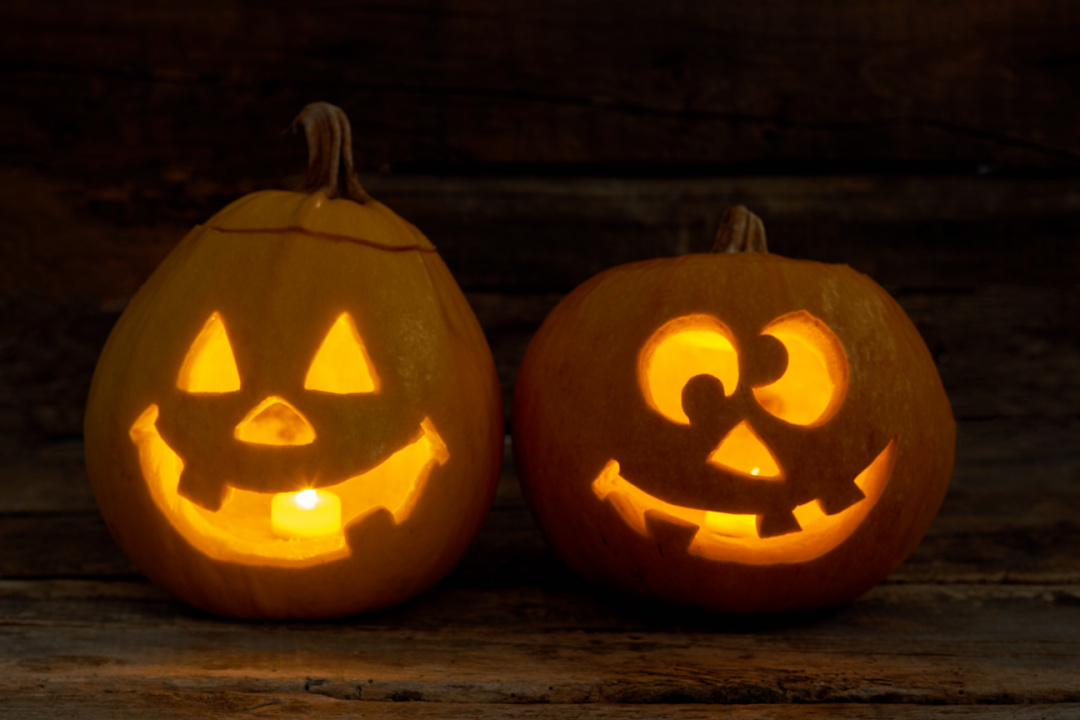 If you are carving pumpkins this year for Halloween, check out my list of the best free pumpkin stencils available for download.
>>> Looking for more options? Here are my favorite pumpkin stencils that are available for purchase! <<<
Free Pumpkin Stencils
Nick Jr. Halloween Pumpkin Stencils – featuring over 40 friends, including PAW Patrol, Blaze and Shimmer and Shine.
Disney Themed Pumpkin Patterns from Disney Family
Pumpkin Patterns from Pumpkin Pile – Includes free pumpkin stencils such as traditional, classic jacks, cartoons, movies, superheroes, sports, video games, words, celebrities, vehicles, animals, and symbols categories.
Pumpkin Carving Patterns from Woo! Jr. – includes dog breeds, Mandalorian, She-Ra, My Hero Academia, Barbie, Dragon and Unicorn, Dinosaur, Animal Crossing, Lego, Marvel's Avengers, Disney, Pokemon, Black Panther, Sun and Moon, Skulls and Skeleton, Superman, Batman, Wonder Woman, Day of the Dead, Star Wars, My Little Pony, Monster High, Scooby Doo, Harry Potter, Hello Kitty, Spongebob, and so many more.
Camping Themed Pumpkin Carving Templates from KOA – includes templates like cabin, tent, RV, roasting marshmallows, campfire and more.
43 FREE Pumpkin Stencils from BHG.com
31 Free Pumpkin Carving Stencils from Reader's Digest
Pumpkin Carving Ideas from Celebrate Halloween – includes Spooky, Non Spooky, Kids, Cartoons, Movie Characters, Politicians, Famous People
Pop Culture Pumpkin Stencils from BHG.com – includes stars like Lady Gaga, Taylor Swift, Justin Bieber, and more!
Star Wars Pumpkin Stencils from StarWars.com
Angry Birds Pumpkin Carving Templates from Angry Birds Nest
Emoji Pumpkin Carving Templates from BHG.com – includes thumbs up, laugh-cry emoji pumpkin, sweet kissy-face pumpkin and more.
Outer Space Carving Template from DestinationScience.org
Minecraft Creeper from Alphamom.com
Pumpkin Carving Stencils from PumpkinStencils.org – animals, faces, monsters, and more!
Pumpkin Carving Patterns from SpookMaster – includes traditional Halloween, sports teams, animal kingdom, and more!
Looking to purchase pumpkin stencils this year?
Here are a few of my favorite pumpkin stencils available for purchase on Etsy!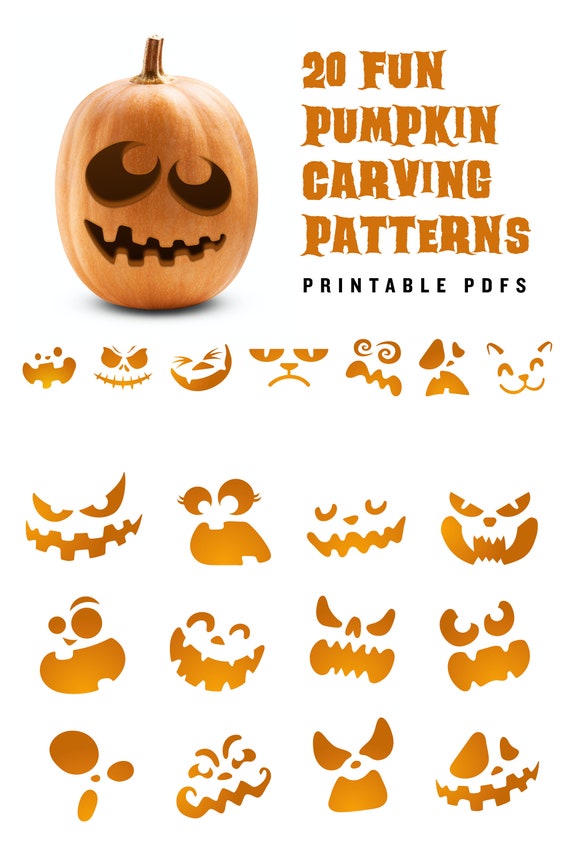 20 Printable Jack-o-lantern Pumpkin Carving Patterns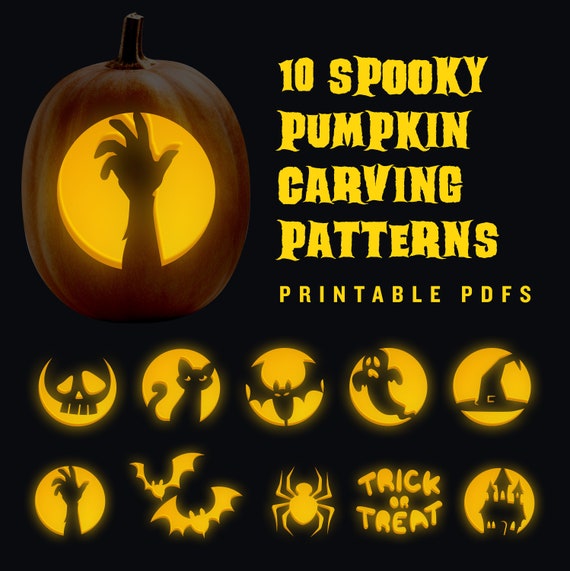 10 Printable Jack-o-lantern Pumpkin Carving Patterns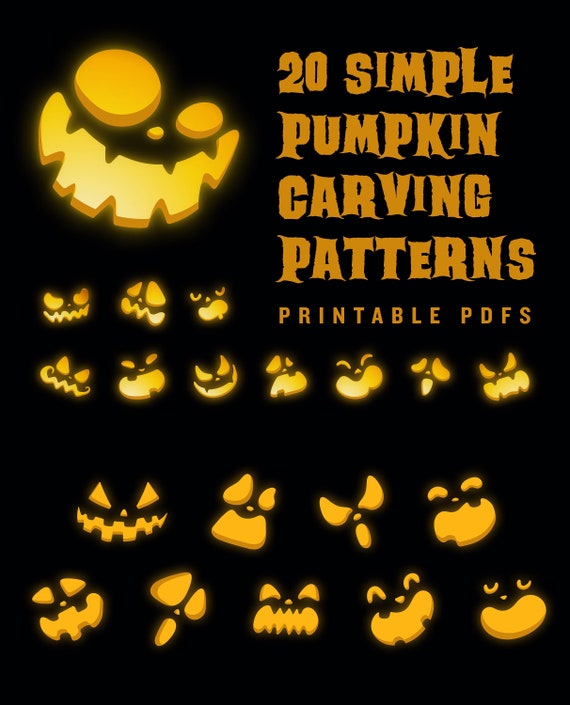 20 Printable Jack-o-lantern Pumpkin Carving Patterns