This glow in the dark sensory bottle is entertaining for children! Learn how to create your own bottle today!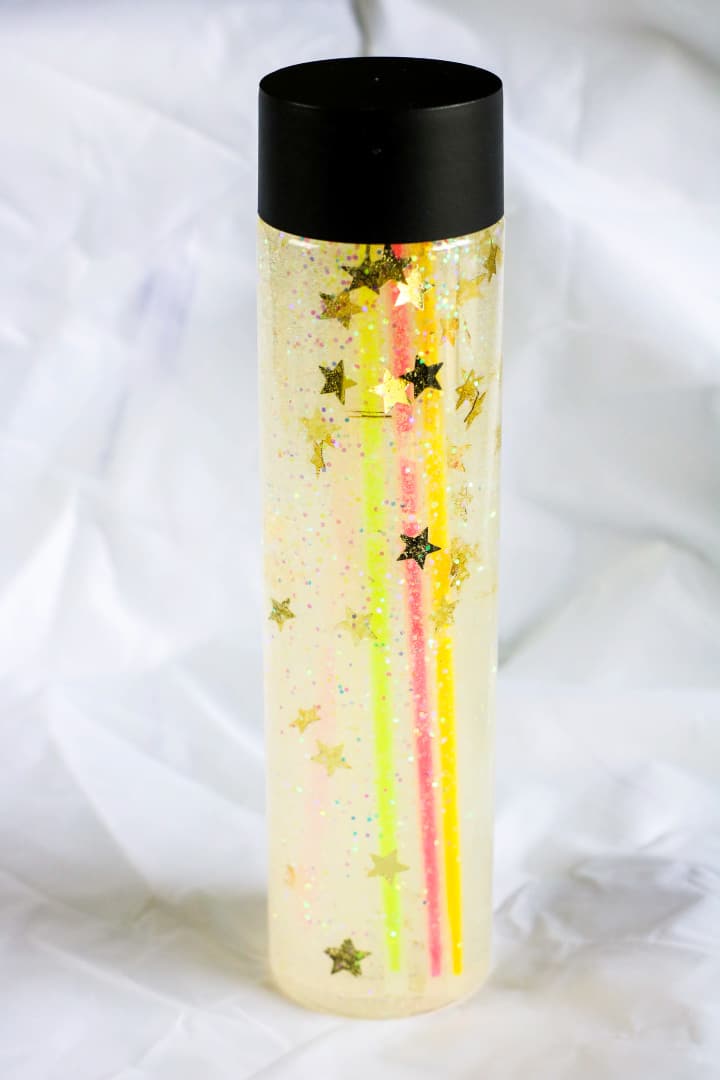 Sensory bottles are a great way for kids to use their senses to make sense of the world around them. Sensory bottles are containers filled with a variety of materials for non-messy play!
Get as creative as you'd like with your sensory bottles. You can make them just about any time of the year and change up the themes. My toddler enjoys playing with sensory bottles. They have become a regular playtime activity for my tot!
Today I'll be showing you how to make a Glow in the Dark Sensory Bottle! Glow in the Dark toys are a big hit with kids. This tutorial below is simple to make and will provide great entertainment for your toddler!
We have a few holiday themed sensory bottles that you can take a look at below. You can see how easy it is to create holiday themed bottles with a few supplies!
More Sensory Bottles:
Check out our full collection of sensory bottles here.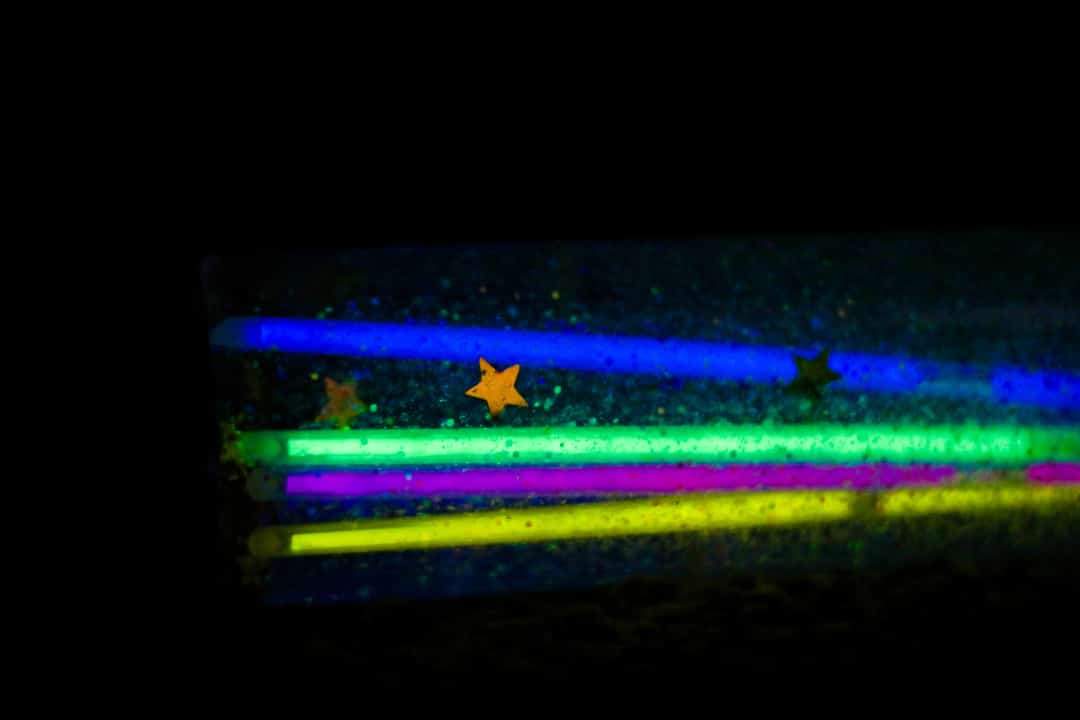 Glow in the Dark Sensory Bottle
Supplies:
For this project, we used:
You can also try Glow in the dark glitter for this sensory bottle!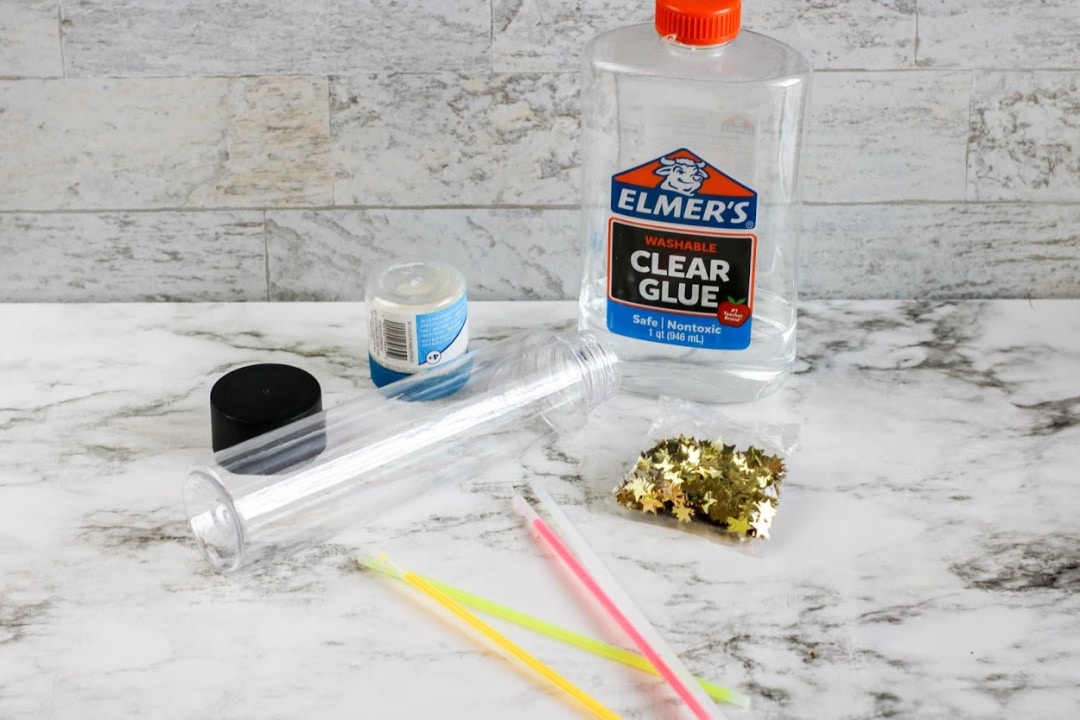 Empty one bottle of glue into the bottle.
Fill the empty glue bottle about half full with warm water (about ¼ cup) and seal with the lid. Shake well to combine the remaining glue with the water. Pour into jar with glue and shake or stir to combine.
If you are adding glitter or toys, add part of the glitter and toys into the glue mixture.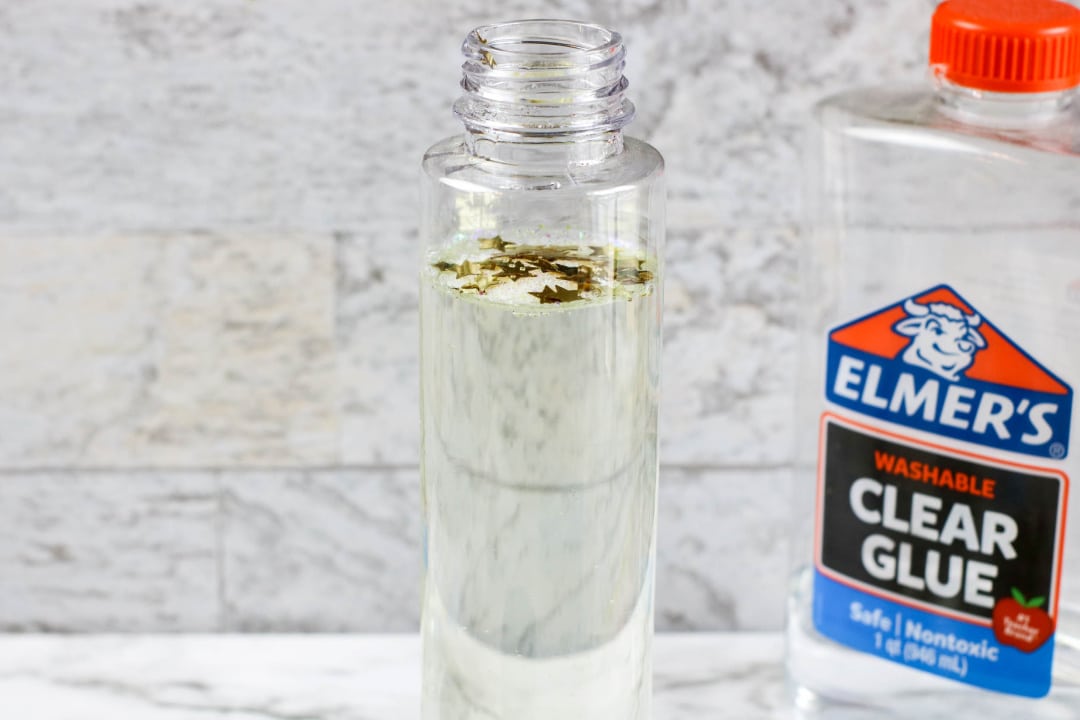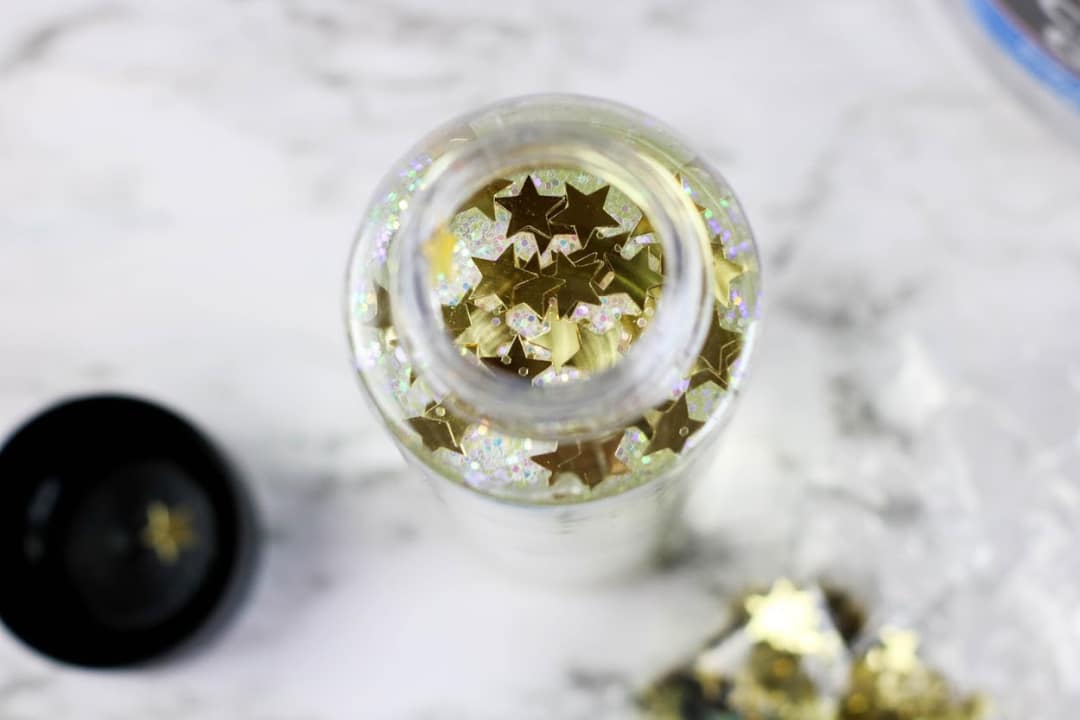 Seal the jar and shake well.
Add more warm water if the glitter or confetti does not move easily. If the glitter or confetti moves too quickly, add additional glue. Continue adding in layers with the glitter and toys until you achieve your desired effect. Leave room for the glow sticks.
When you are ready to achieve the glow in the dark effect, activate the glow sticks and place the glow sticks into the bottle. Note: Replace the glow sticks as desired when they run out of glow.
When the contents of the bottle move according to your preference, seal the bottle to avoid spills.
If desired, cover the lid with duct tape or additional decorations.
Your bottle is ready for sensory play! Go into a dark room and watch this beautiful glow in the dark sensory bottle in action!
This sensory bottle is a favorite of ours! Look at how beautiful it turned out!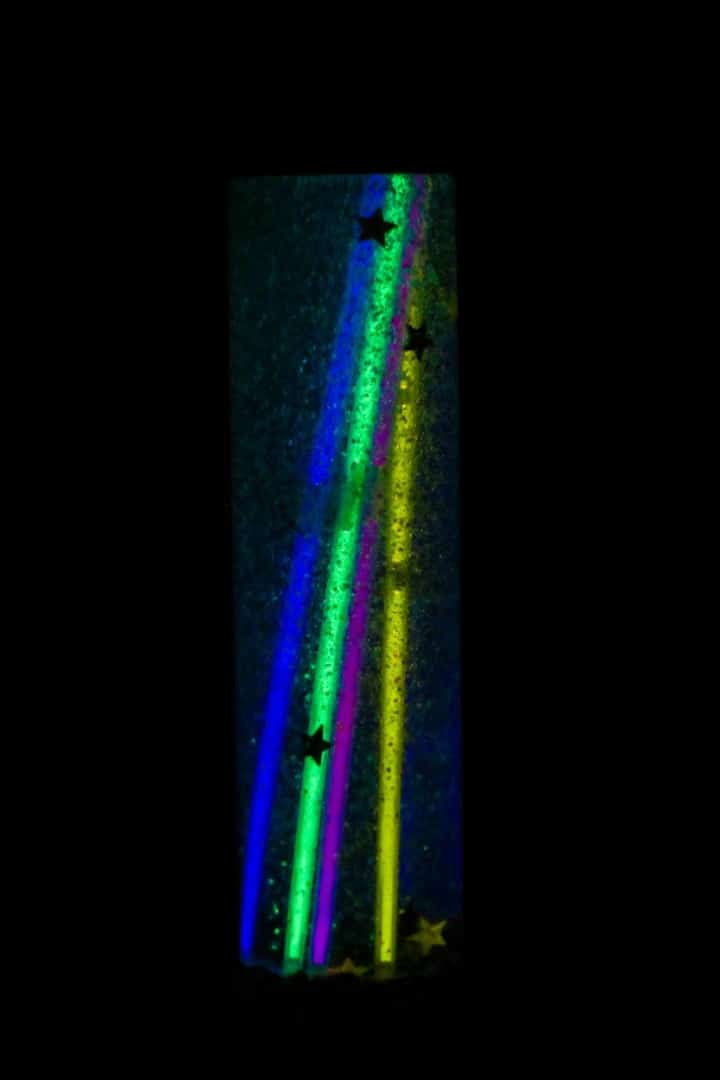 Here are a few great articles to read on the importance of sensory play for kids:
Find more sensory bottle ideas here.
Don't forget to stock up on your sensory bottle supplies before you leave!