Ring in the new year with a fun craft: a New Year's Sensory Bottle for kids! Learn how to make your sensory bottle today!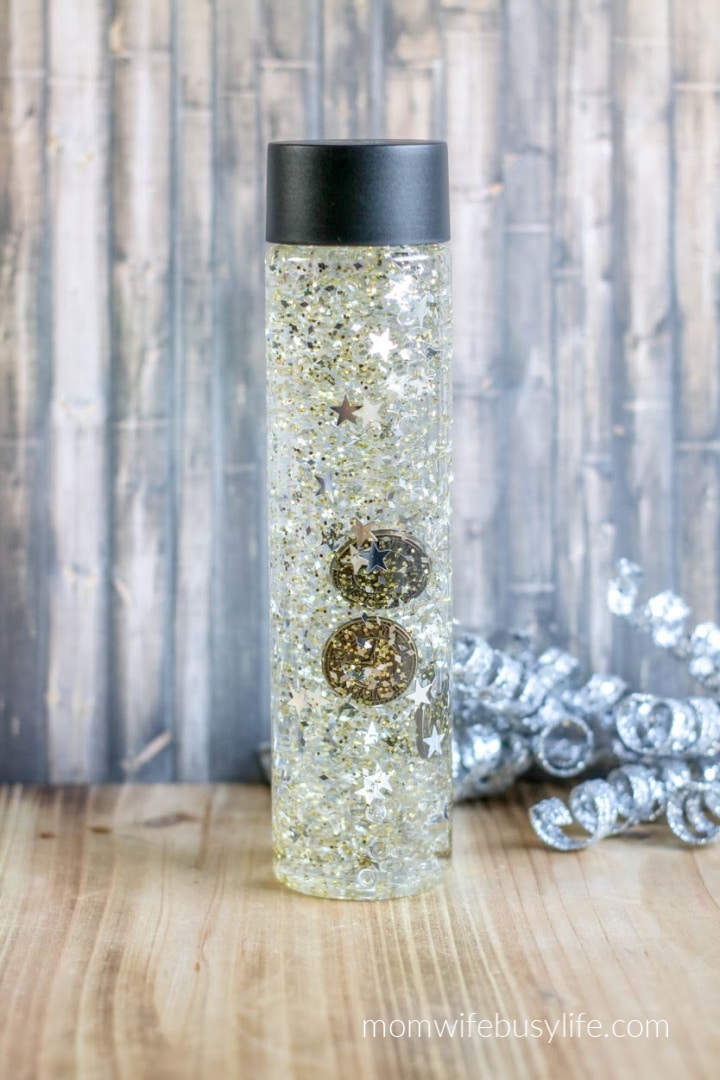 During the winter holidays, kids are home from school and if your kids are anything like my kids, they want to work on creative crafts with mom. During the winter months, I stock up on a variety of arts and craft supplies to keep the kids entertained during the long winter break. The days are short and it gets dark around 4:30p.m. here in the Pacific Northwest and it's usually too cold out to play. This is why we keep the kids entertained inside with activities to do!
This new year craft below is a perfect way to keep your kids occupied for a little while! The process of making a New Year's Sensory Bottle for Kids is just one of the fun parts, but when the bottle is complete, the bottle can entertain for quite some time! When the glitter, stars, and clocks all come together, the bottle is beautiful! Just take a look at the pictures below and see for yourself!
Get creative and make sensory bottles all year long!
View our full collection of sensory bottles here.
New Year's Sensory Bottle for Kids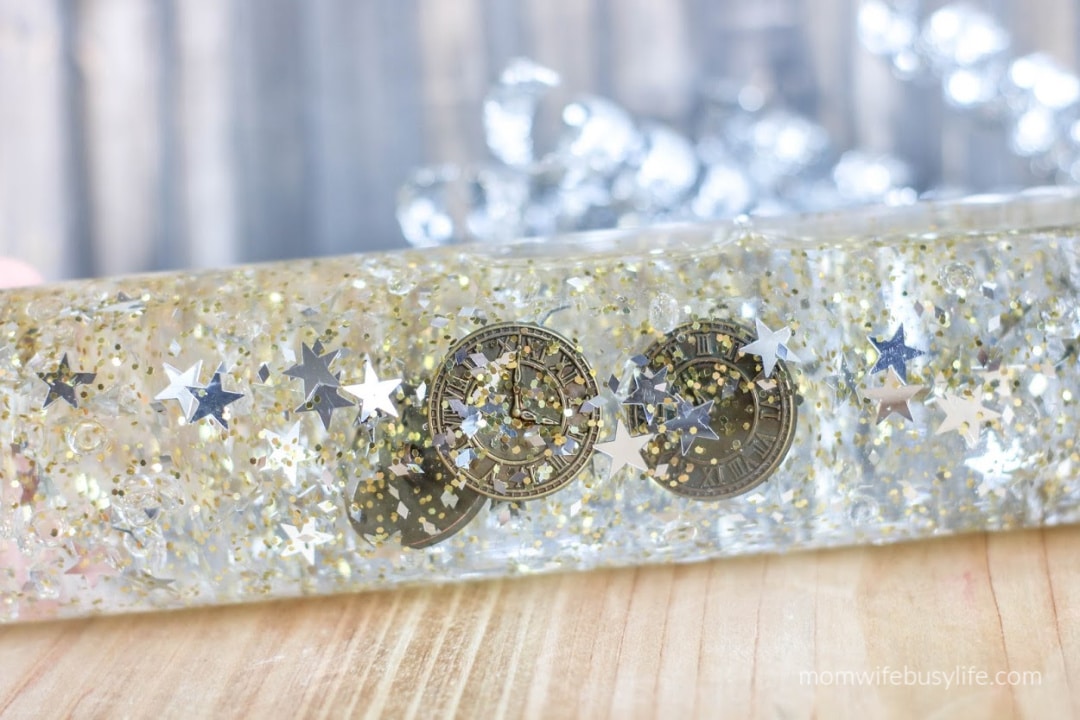 Supplies:
1 (16oz) plastic storage/sensory bottle
2 to 3 (6 ounce) bottles Elmer's Clear Glue
About 1 cup warm water
About 1 tablespoon glitter or confetti (if desired)
Toys (if desired)

For this project, we used:
Check out this New Year's Day Recipe: Black Eyed Peas With Bacon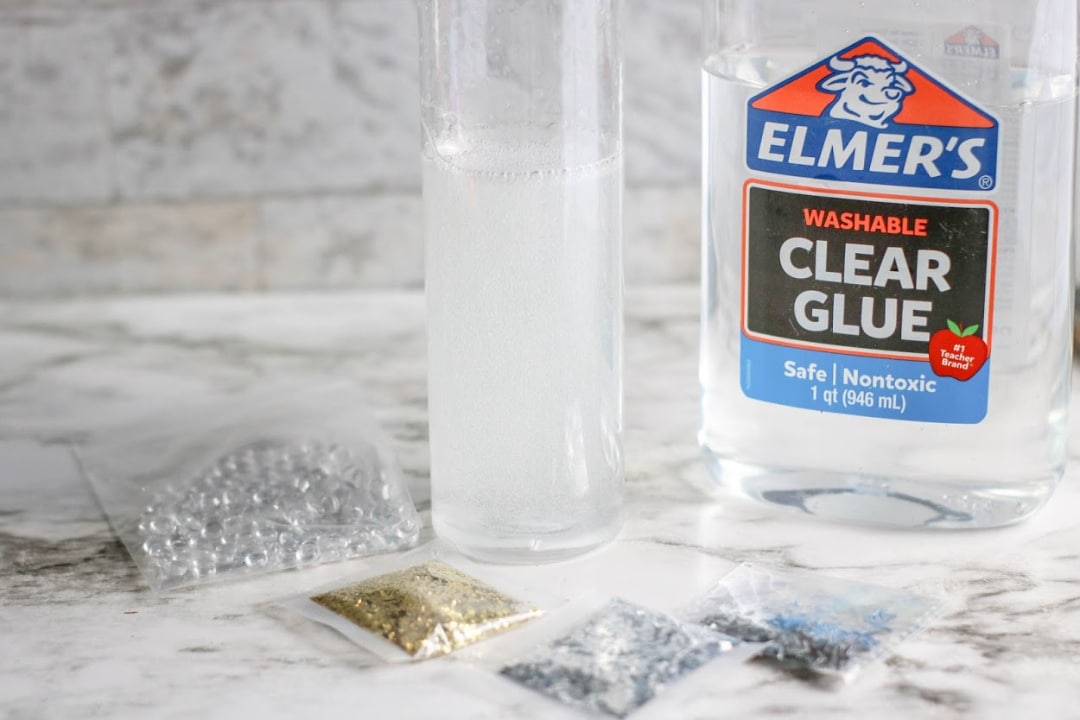 Directions:
Empty one bottle of glue into bottle.
Fill the empty glue bottle about half full with warm water (about ¼ cup) and seal with the lid. Shake well to combine the remaining glue with the water. Pour into jar with glue and shake or stir to combine.
If you are adding glitter or toys, add part of the glitter and toys into the glue mixture.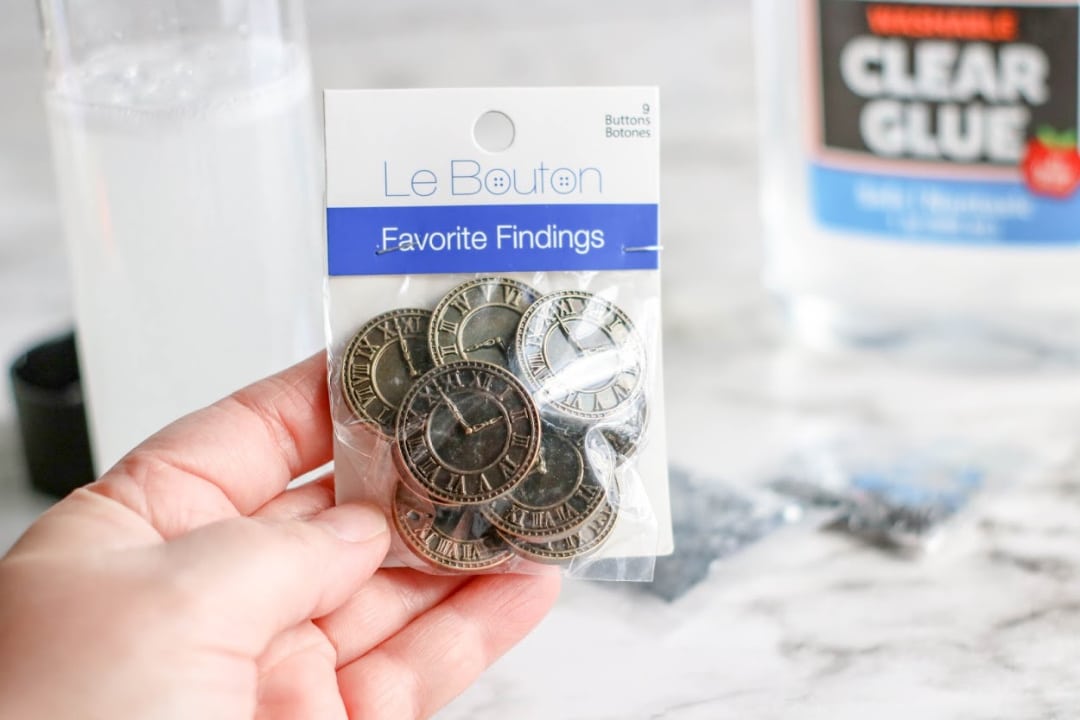 Seal the jar and shake well. If the glitter or confetti does not move easily, add more warm water. If the glitter or confetti moves too quickly, add additional glue. Continuing adding in layers with the glitter and toys until you achieve your desired effect.
When the contents of the bottle move according to your preference, seal the bottle and glue the lid closed to avoid spills.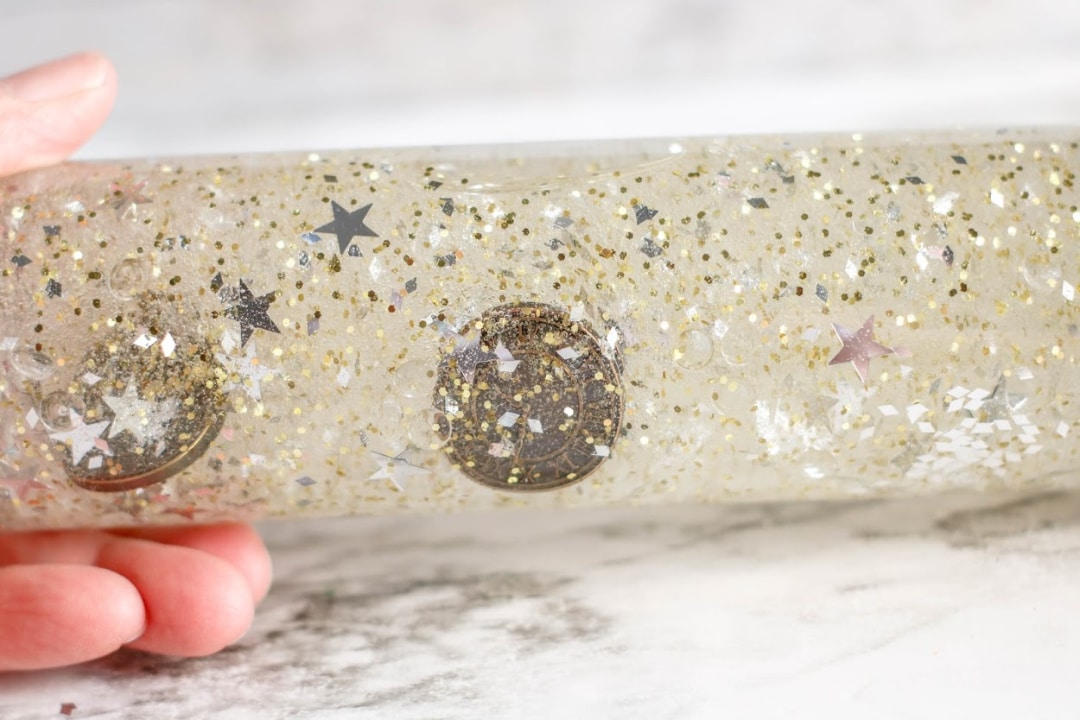 If desired, cover the lid with duct tape or additional decorations.
The kids will enjoy these sensory bottles during the new year! Check out how neat they are below: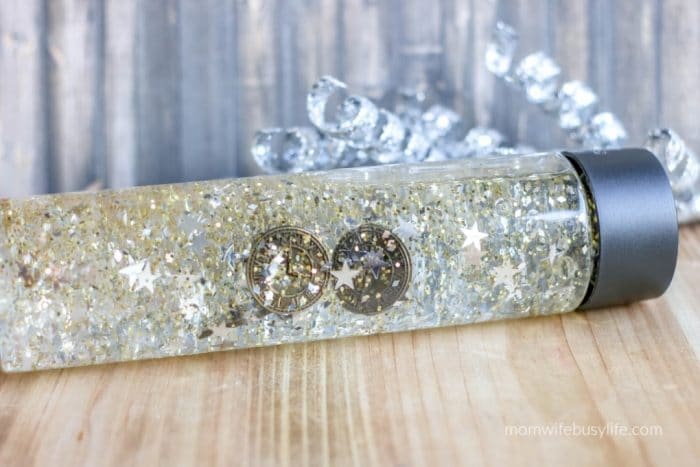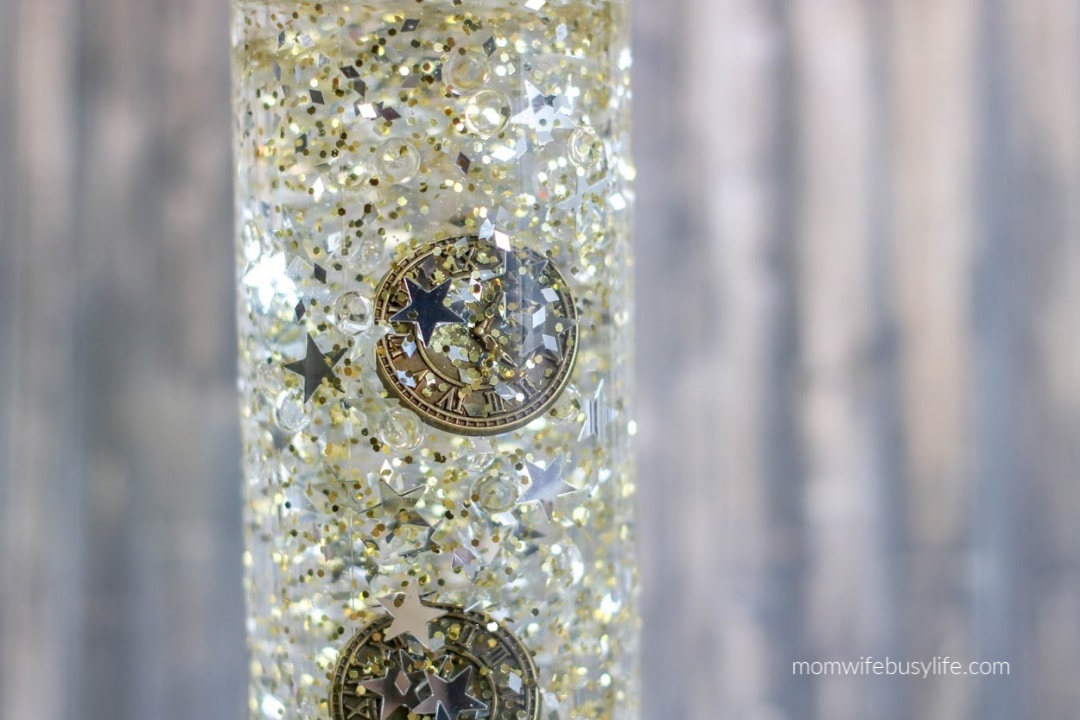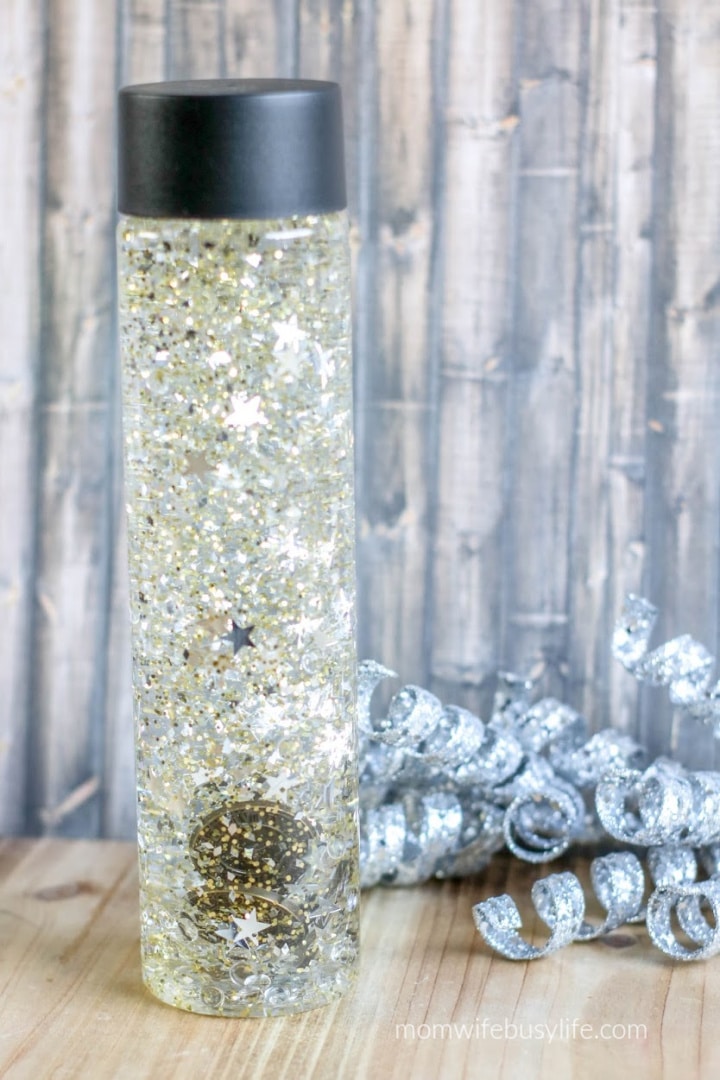 Check out more crafts and activities for kids!