Do you love hot tea during the fall season? Try this Hot Apple Cinnamon Spice Tea! It's delicious!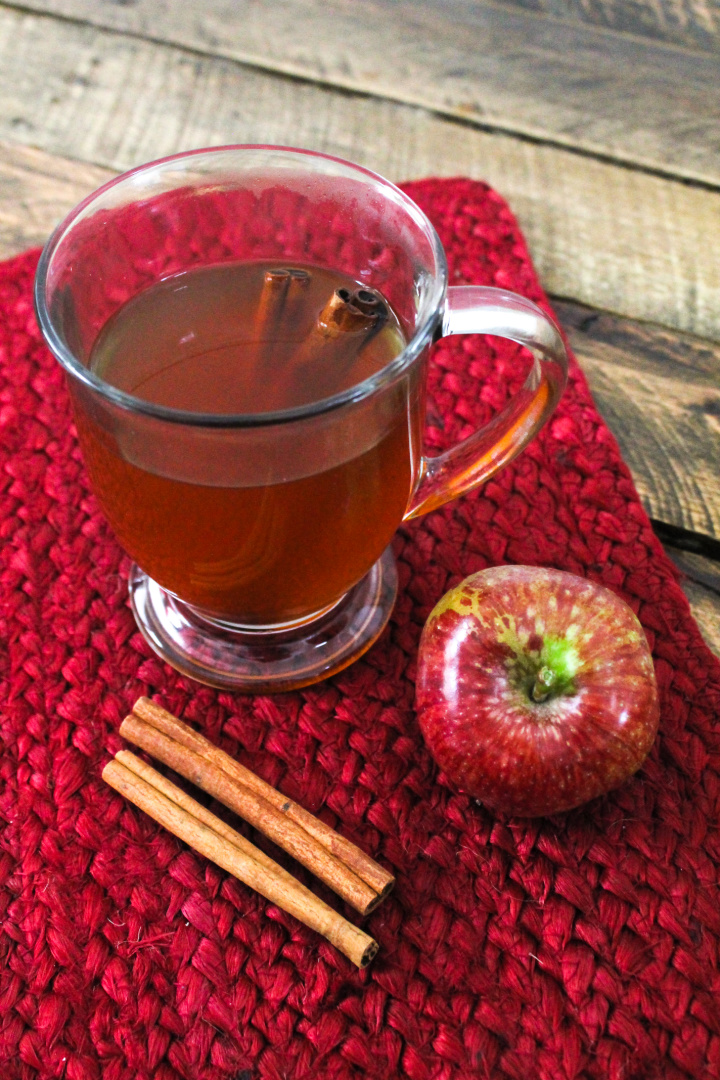 The fall season is here in the Pacific Northwest!
The trees are turning shades of yellow and orange, the air is crisp and cool, and the days are getting shorter. Fall is one of my favorite seasons for many reasons, including enjoying delicious fall foods and beverages.
Growing up as a little girl in the great state of Texas, I always dreamed of growing apples. I remember taking the seeds out of my apples and trying to plant them in my dad's garden to see if they would grow.
Sadly, my dad told me that apples didn't grow well in Texas. My dad knew how to grow just about everything in his garden and orchard, but apples weren't one of them. Apples couldn't withstand the Texas heat.
When I moved to the state of Washington from the East Coast this May, I heard about apple picking around the state and added it to my bucket list. I wanted to see a real apple tree and I wanted to pick the apples from the trees.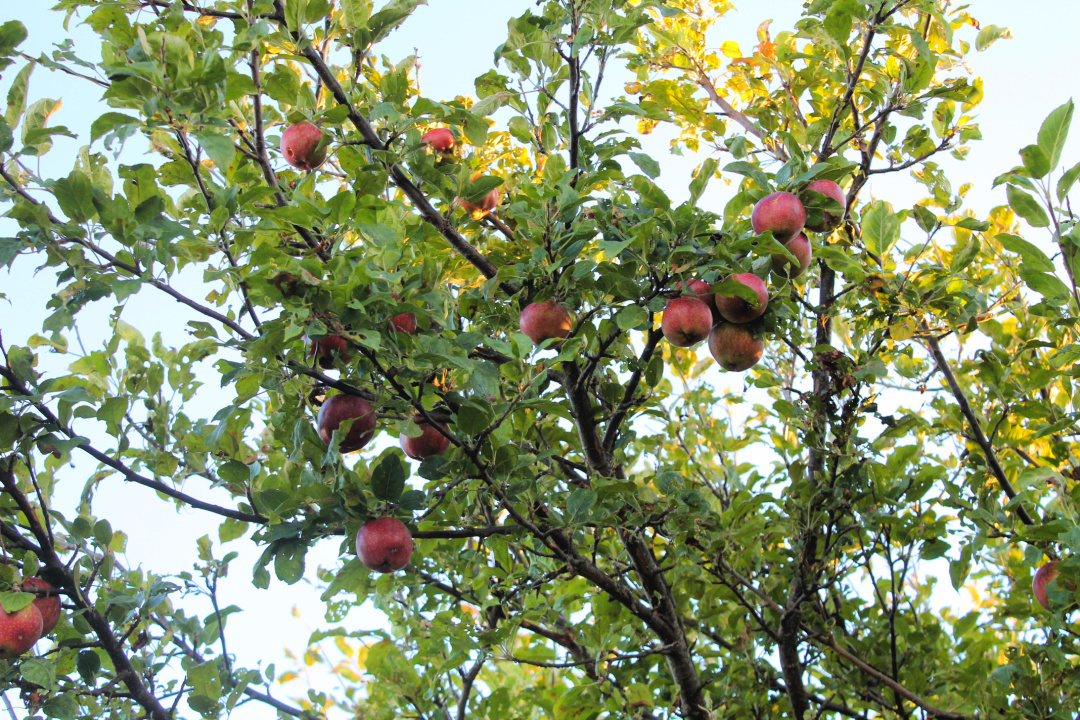 I wish you could have seen the expression on my face when I found my first real, live, apple tree at the age of 35. You would have thought I was a little kid in the candy store.
I've discovered at least four apples trees within close distance from where we live. I often stop by the trees to pick a few apples.
The first time I took my girls, we picked the apples and ate them in the car before we even got home.
I was impressed that my oldest daughter, my pickiest eater, was enjoying the apples fresh from the tree!
This fall, I wanted to create a new recipe using the fresh apples picked from the trees here in Washington State.
I love to drink tea in the evenings after a long day. I enjoy hot tea in the evenings because it helps me calm down after putting my three children to bed.
I curl up in a cozy blanket on my couch in the living room with my husband. We watch our favorite television shows while I sip on a cup of hot tea.
In the evenings this fall, I'm sipping on Hot Apple Cinnamon Spice Tea made with a few simple ingredients. This tea is super quick and easy to make. I used the skins of the fresh picked apples in the hot tea to give it a hint of fall flavor.
Hot Apple Cinnamon Spice Tea
Ingredients:
Directions:
Pour water in a medium sized sauce pan and bring water to a boil.
Add tea bags to hot water.
Place apple peels into the hot water.
Add honey and cinnamon sticks and allow to simmer on low for at least 5 minutes.
Remove from heat.
Use a slotted spoon to remove apples peals and discard.
Pour hot tea into a glass cup and enjoy!
This is one of my new favorite recipes to enjoy this fall season. I hope you enjoy it, too!