Learn how to catch a Leprechaun! In this post I share with you a tutorial on how to build a Lephrechaun Trap!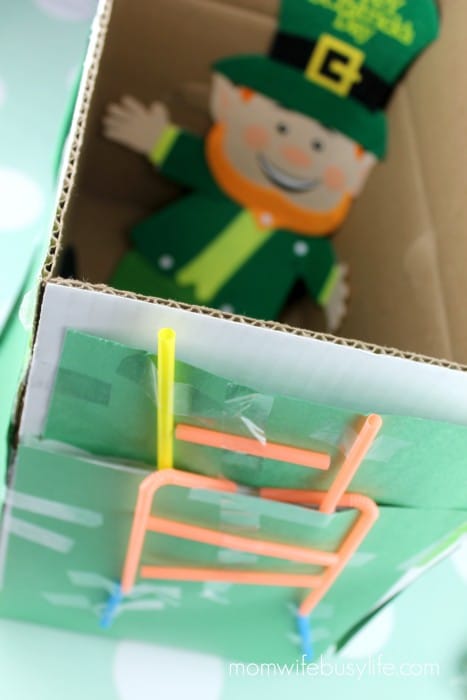 My youngest daughter came home from school with a project to do together as a family.
The project involved building a "Leprechaun Trap." I read over the instructions and then posted the piece of paper onto the refrigerator with a few pretty magnets.
I was most likely going to wait until the last minute to complete this family project.
However, my kids had other plans and they immediately went upstairs. I overheard them discussing how they were going to make their traps (my oldest daughter decided she wanted to make one, too!)
This morning, I went upstairs and found the traps that my girls created.
They were set up in the hallway located outside of their rooms. It was the sweetest thing seeing how they built their traps!
Their creativity amazes me and I wanted to share their Leprechaun Traps with you here in case you want to get your kids involved in this project this month!
I have two different traps to share with you, all created by my girls.
While you are here, check out our St. Patrick's Day themed activities:
How to Build a Leprechaun Trap
You'll need any of the following items:
Allow your kids to create their own Leprechaun trap!
(You can also purchase the following kits from Etsy if you want to save time!)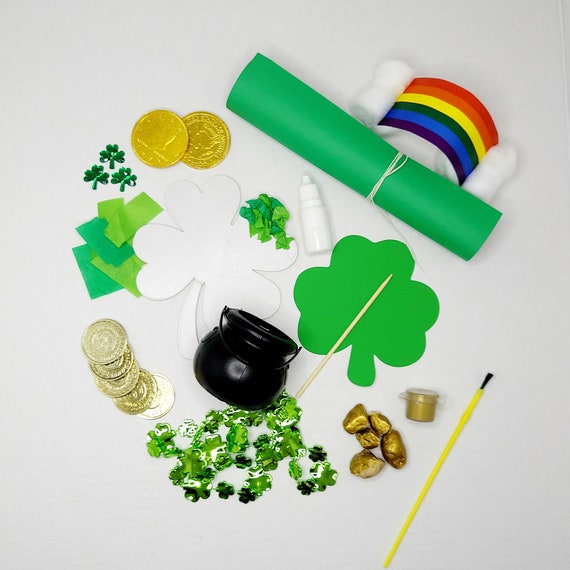 Leprechaun Trap Box/ St. Patrick's Day Kids Box/ March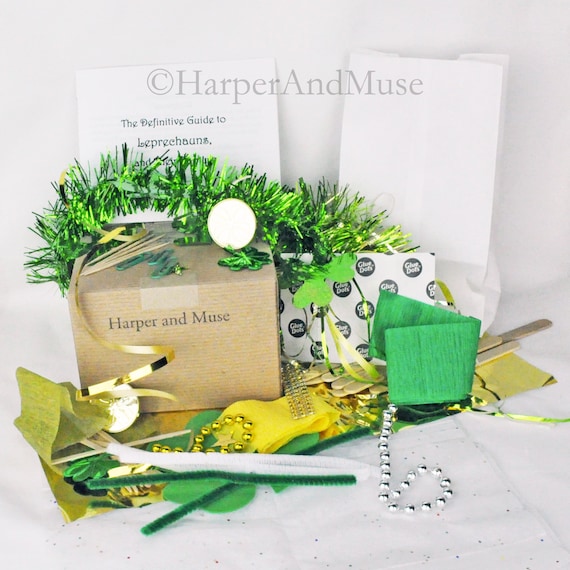 Leprechaun Trapping Kit by Harper and Muse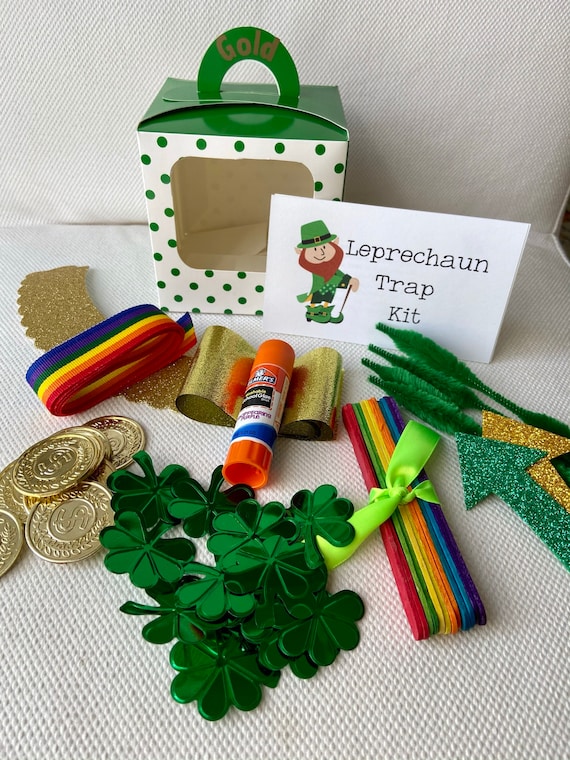 Leprechaun Trap Kit DIY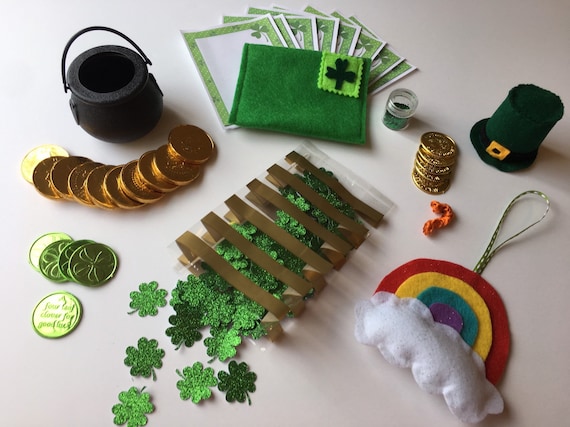 Leprechaun Kit Catch a Leprechaun Scavenger Hunt Kit
My girls added green construction paper around their traps and created ladders using straws.
My youngest daughter added shiny gold coins in her box with beads.
My oldest daughter created her coins from cardboard. Check out their creations below:
The first trap was created by my 9 year old. She originally used cardboard coins and then later switched them out to the shiny ones that we picked up at Dollar Tree.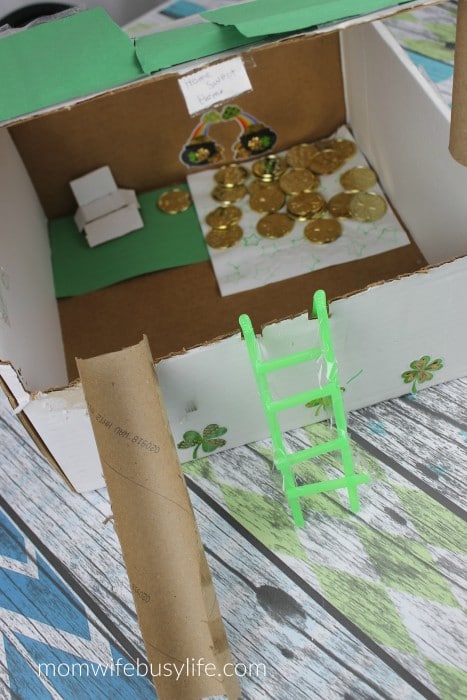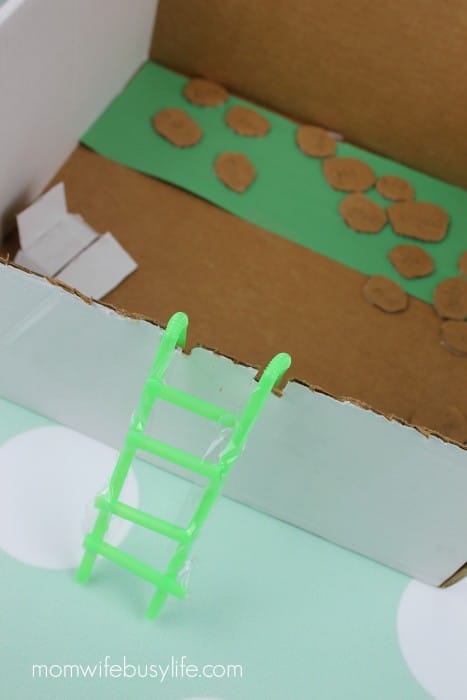 I loved the little sign she added in the door way!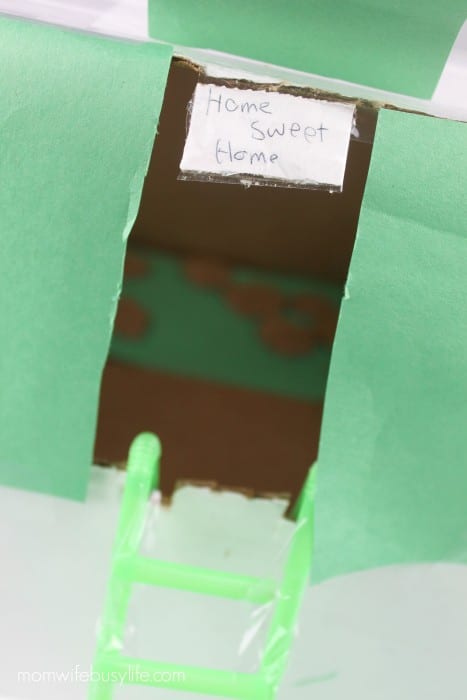 Check out this amazing ladder made with straws! I still have to find a miniature leprechaun for her trap because it's smaller. You can see in the picture above that she made a little chair for her leprechaun!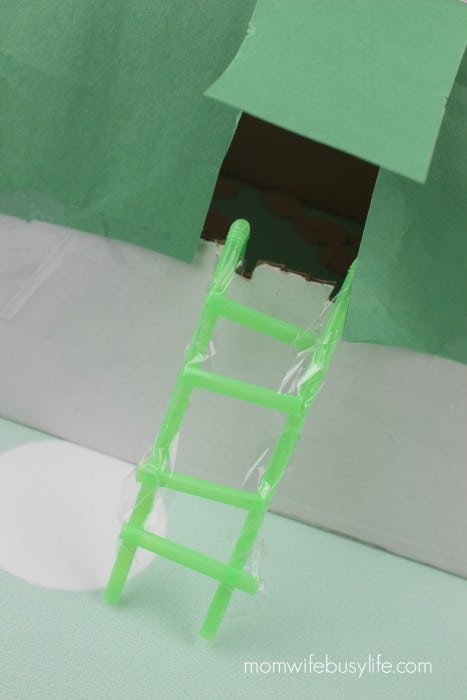 The second trap was created by my 6 year old. She covered her box with green construction paper and made a ladder with straws.
She added shiny coins inside with some beads.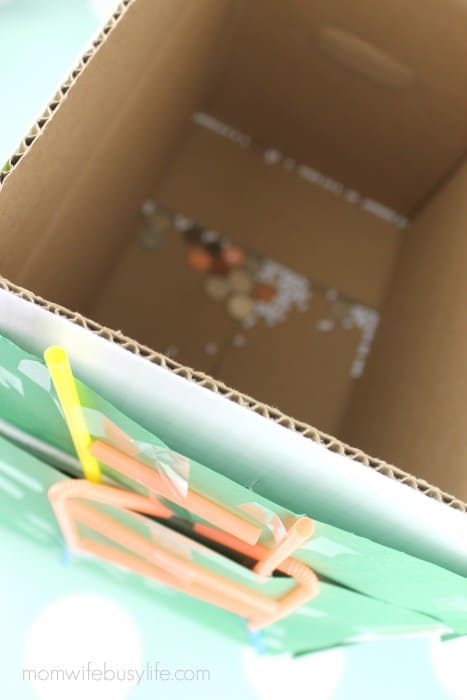 I found some St. Patrick's Day items at Dollar Tree to put in her trap.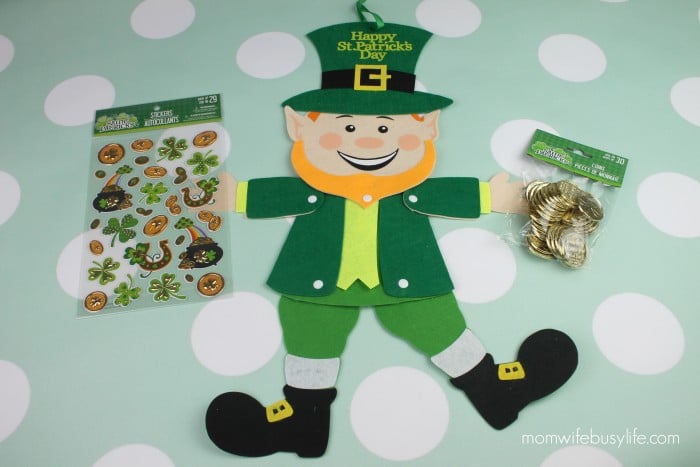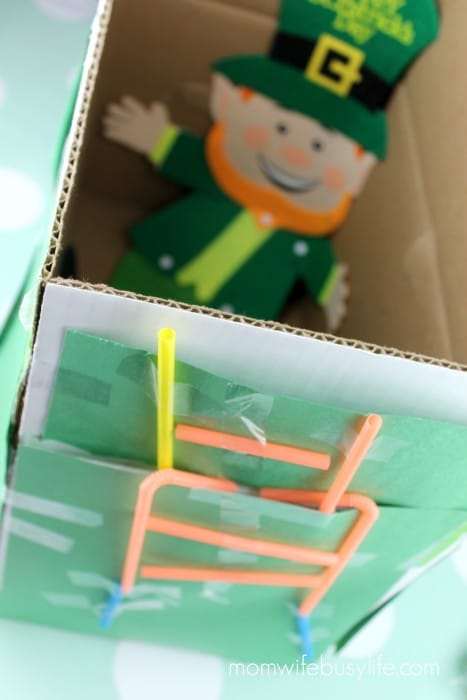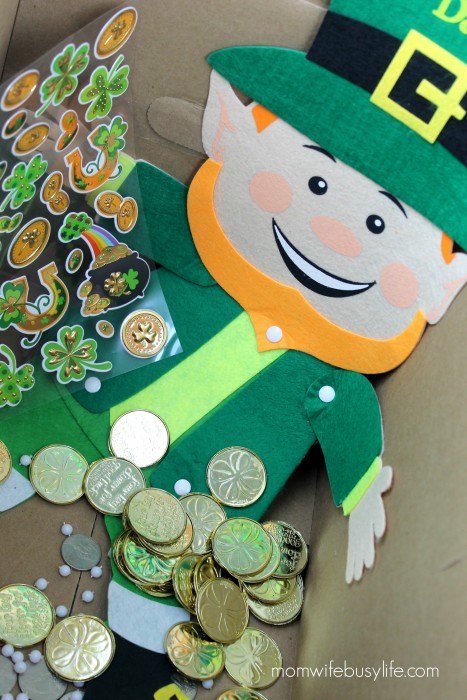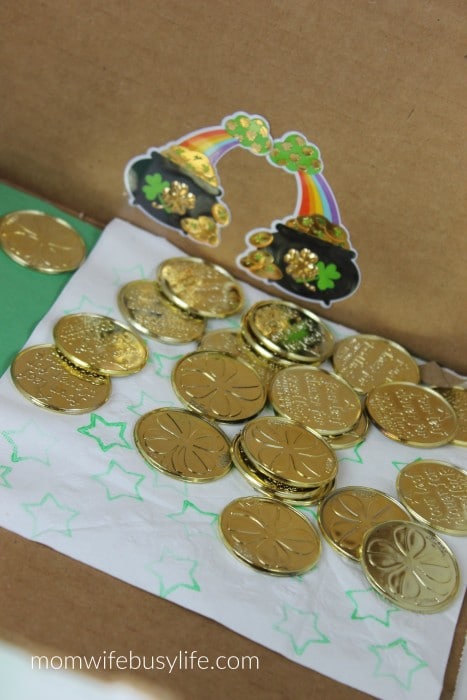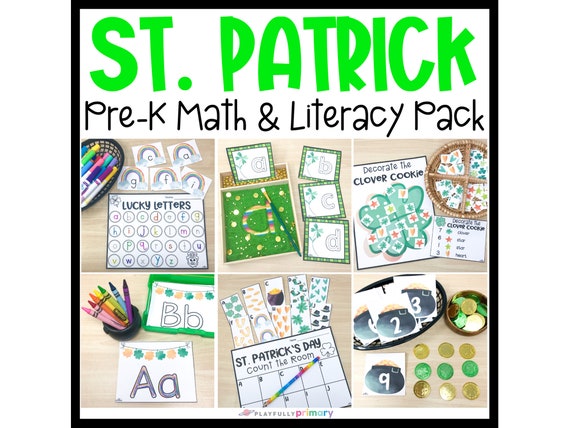 St Patrick's Day Preschool Math & Literacy Homeschool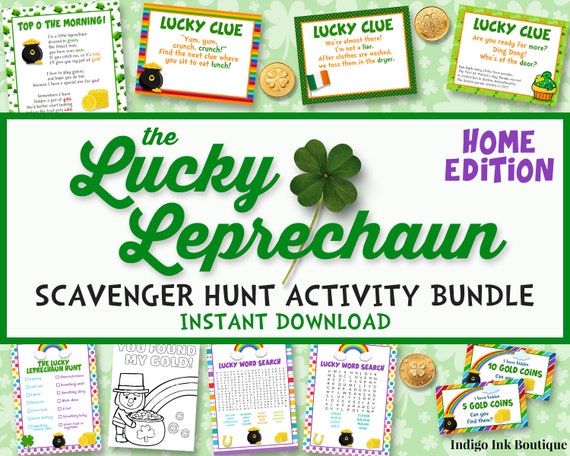 St Patricks Day Scavenger Hunt Activity Bundle for HOME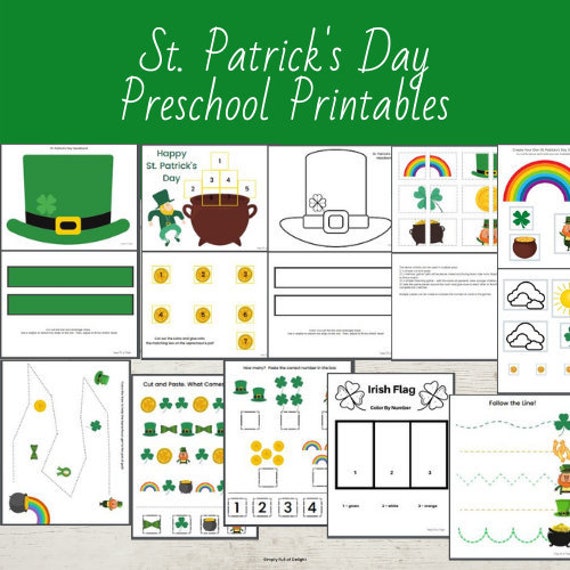 St. Patrick's Day Preschool Activities St Patricks Day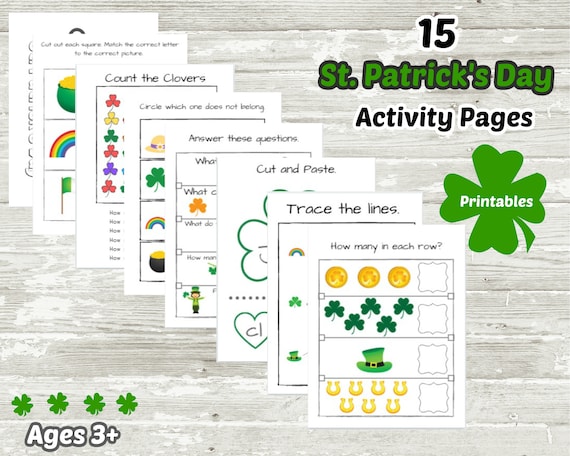 St. Patrick's Day Activities Preschool Worksheets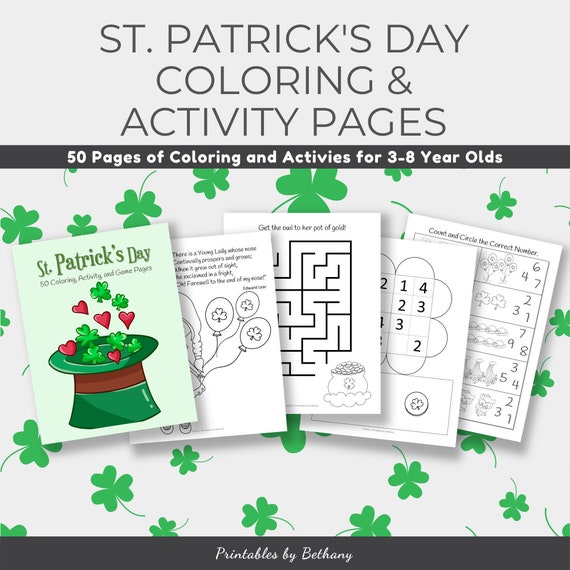 50 Pages of St. Patrick's Day Coloring and Activity Pages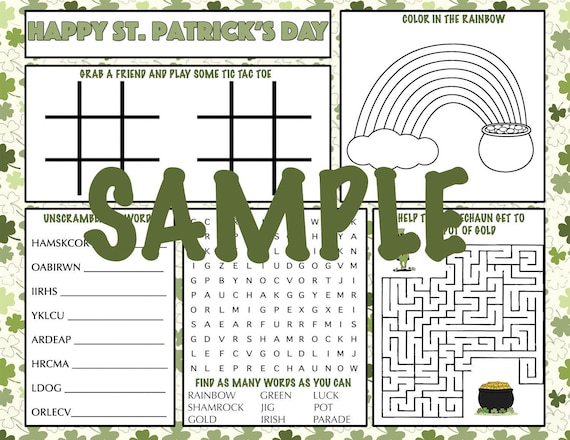 Kids St. Patrick's Day Activity Printable Placemat Instant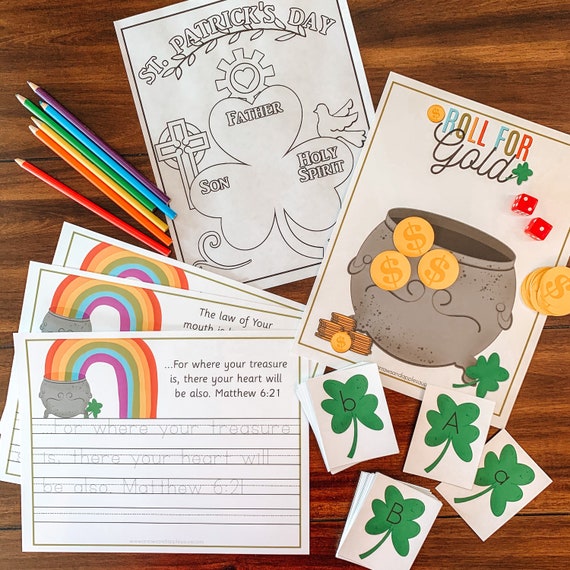 St. Patrick's Day Activity Pack Printable Saint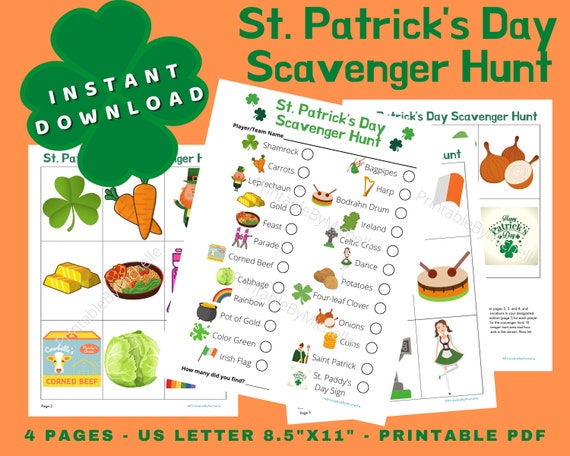 St. Patrick's Day Scavenger Hunt Printable Instant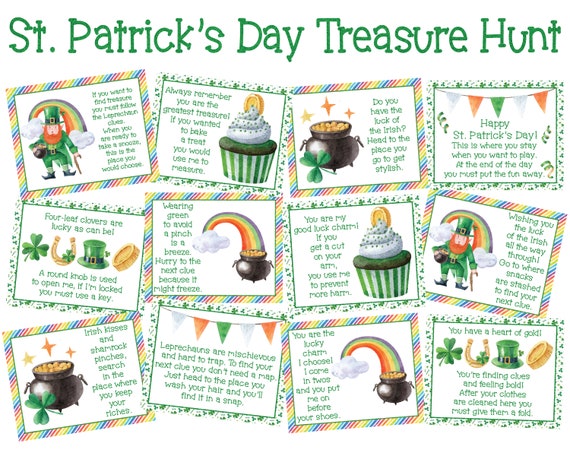 St. Patrick's Day Treasure Hunt Clues St Patricks Day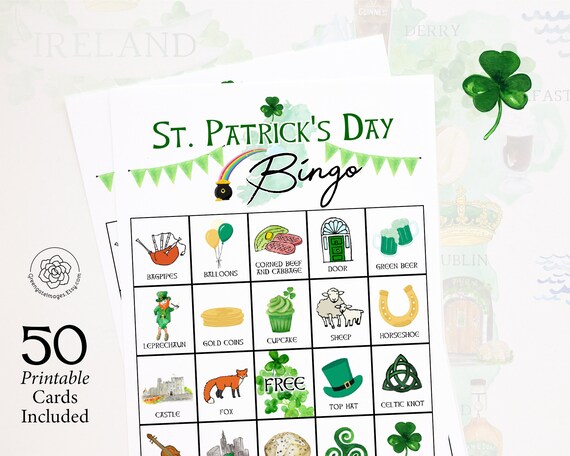 St. Patrick's Day Bingo Cards: Printable bingo cards 50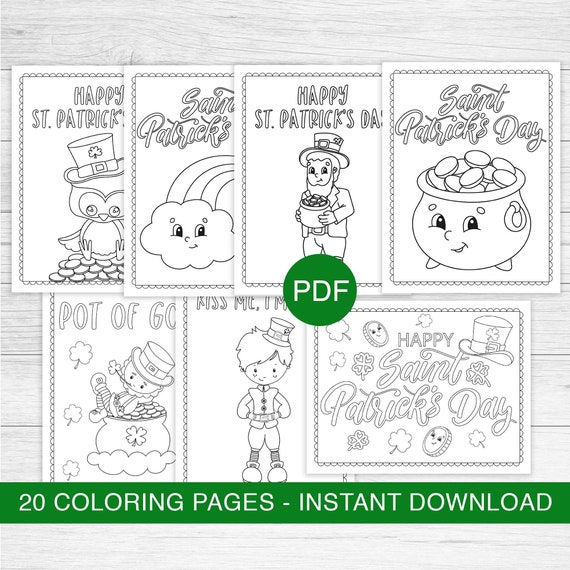 St Patrick's Day coloring pages for kids spring party
>> Click here to sign up for my email list and get access to my FREE printable library!