Decorate oranges with a fun or creepy face! Learn how to create these simple and easy Jack-o-Lantern Oranges!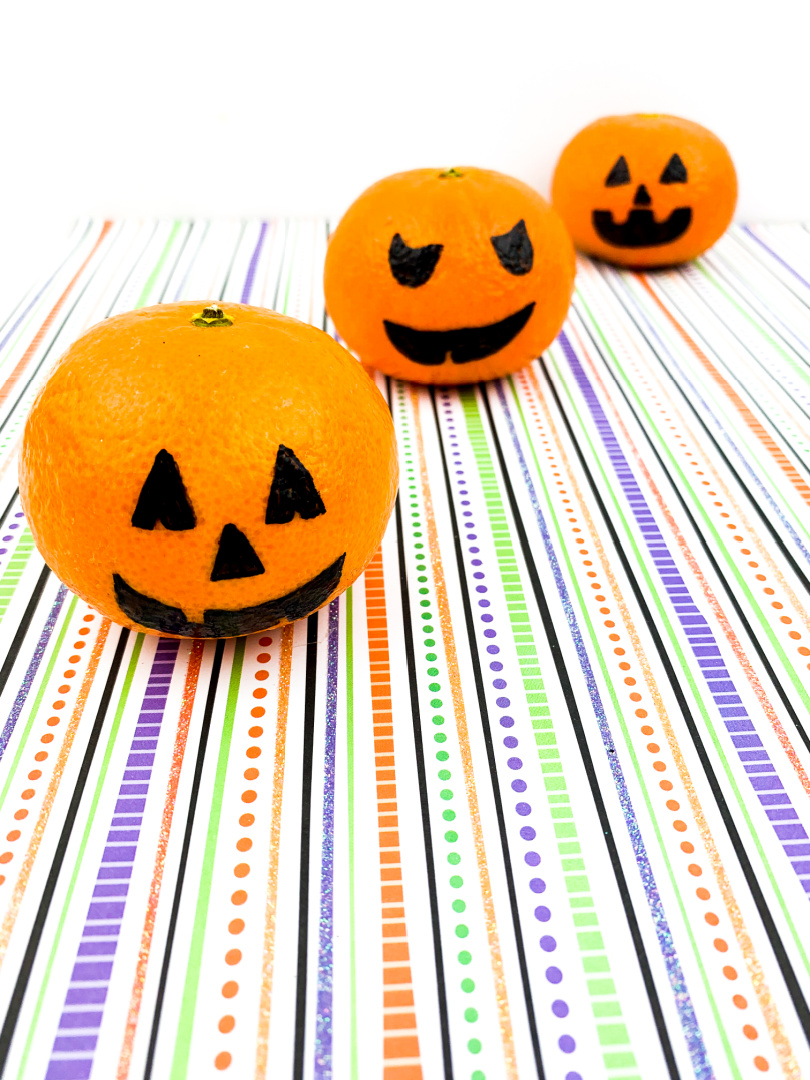 If you are looking for a fun Halloween activity to do with the kids this fall, create Jack-o-Lantern Oranges! You can set these oranges around as decorations or serve them as a snack this fall season.
Let the kids get creative and have them create a variety of oranges with different Jack-o-Lantern faces! Draw scary faces, funny faces, or silly faces!
Here are a few Jack-o-Lantern face ideas if you need help figuring out what faces to draw on your oranges:
Supplies:
Oranges
Black Permanent marker or black paint marker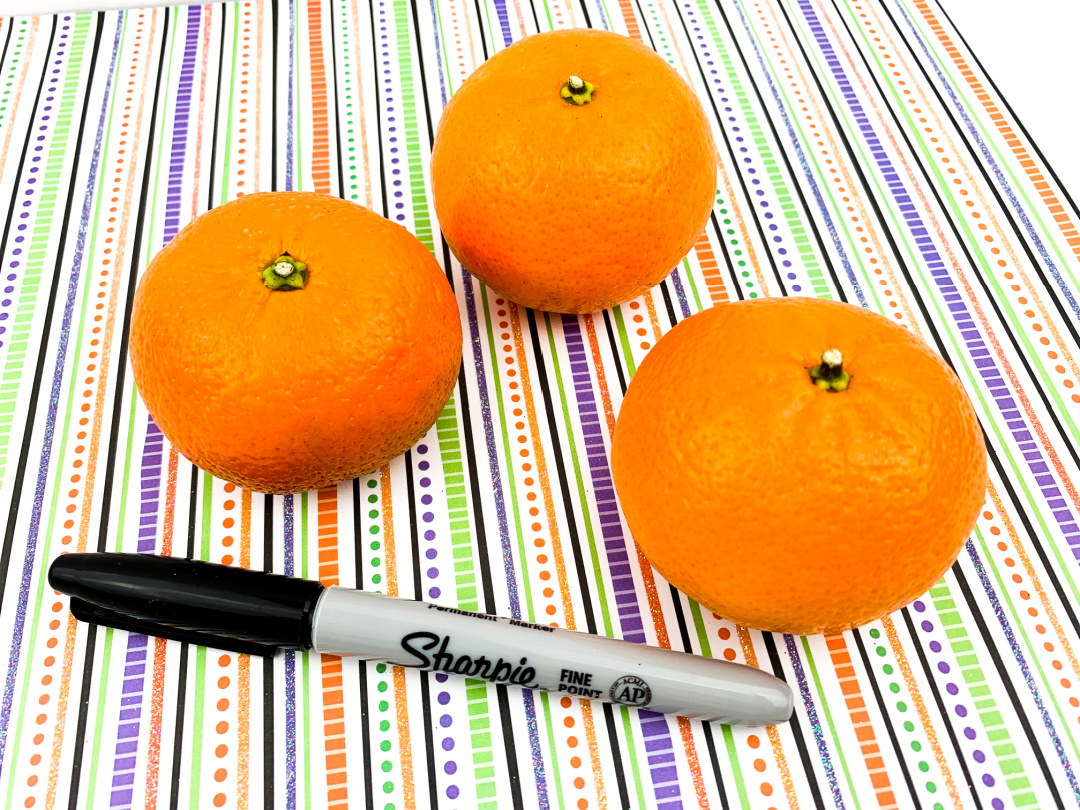 Here are a few books about Jack-o-Lanterns to read to supplement this activity:
Directions:
Using the permanent marker, draw a face on each orange. Be creative and mix it up! Draw different eyes, mouths, and/or noses! You can look up different face patterns online if desired.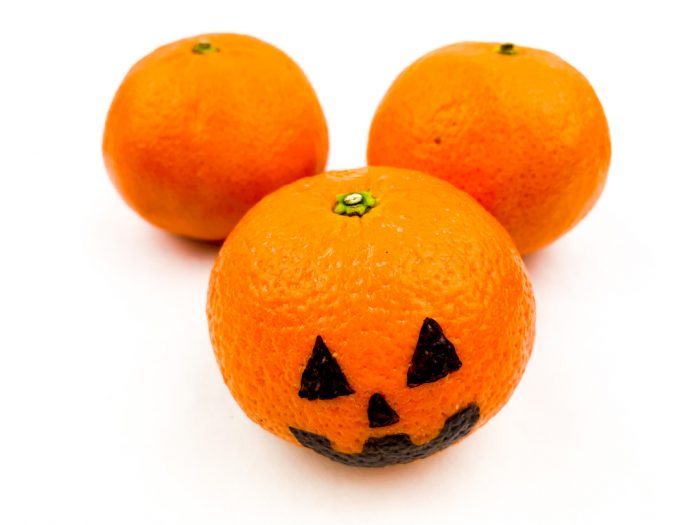 If it's too hard to draw with the permanent marker, try using a paint marker instead.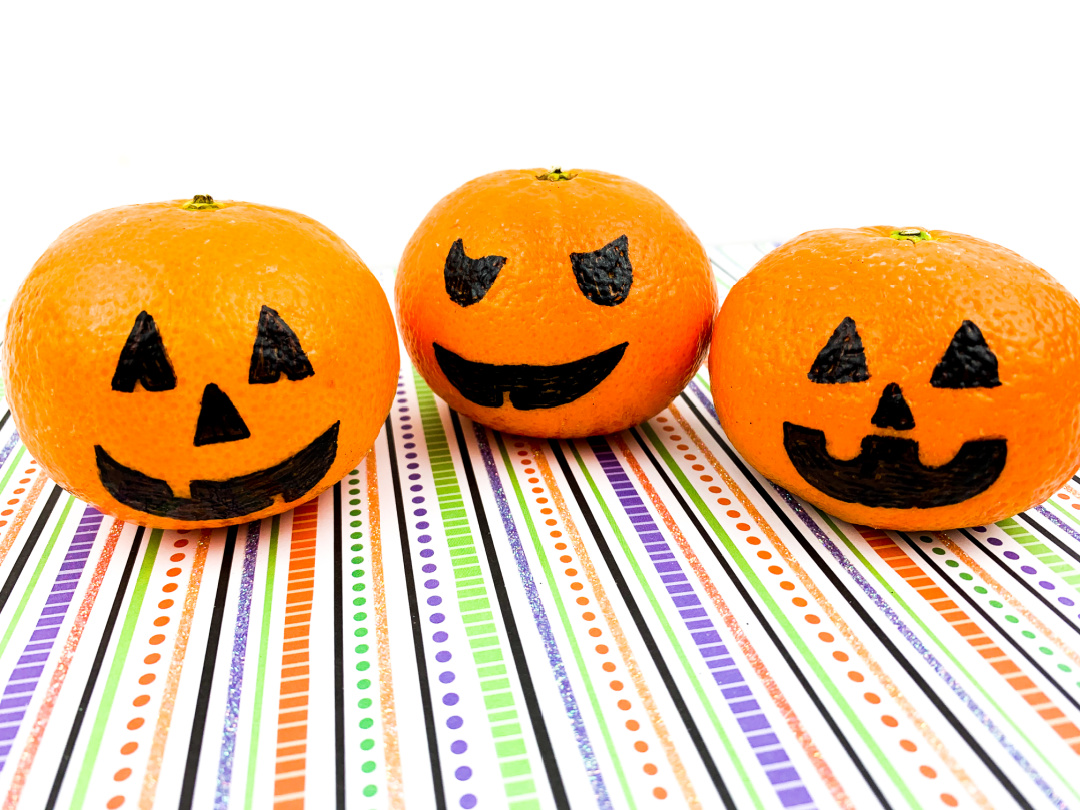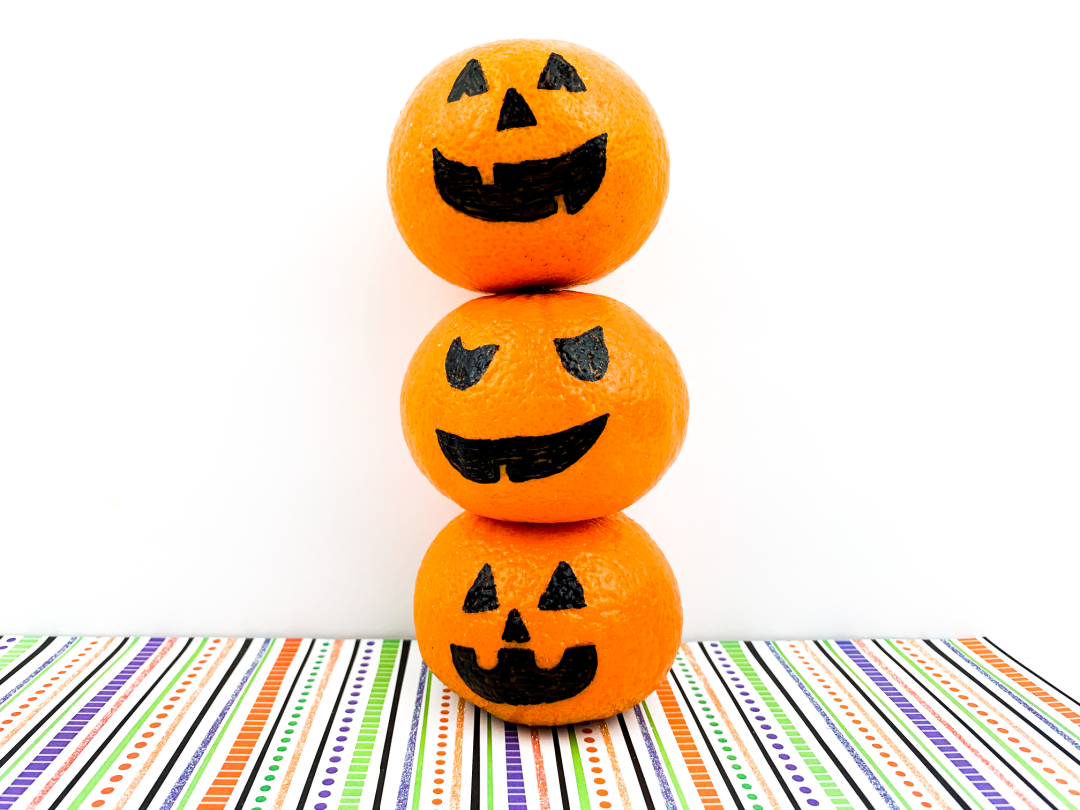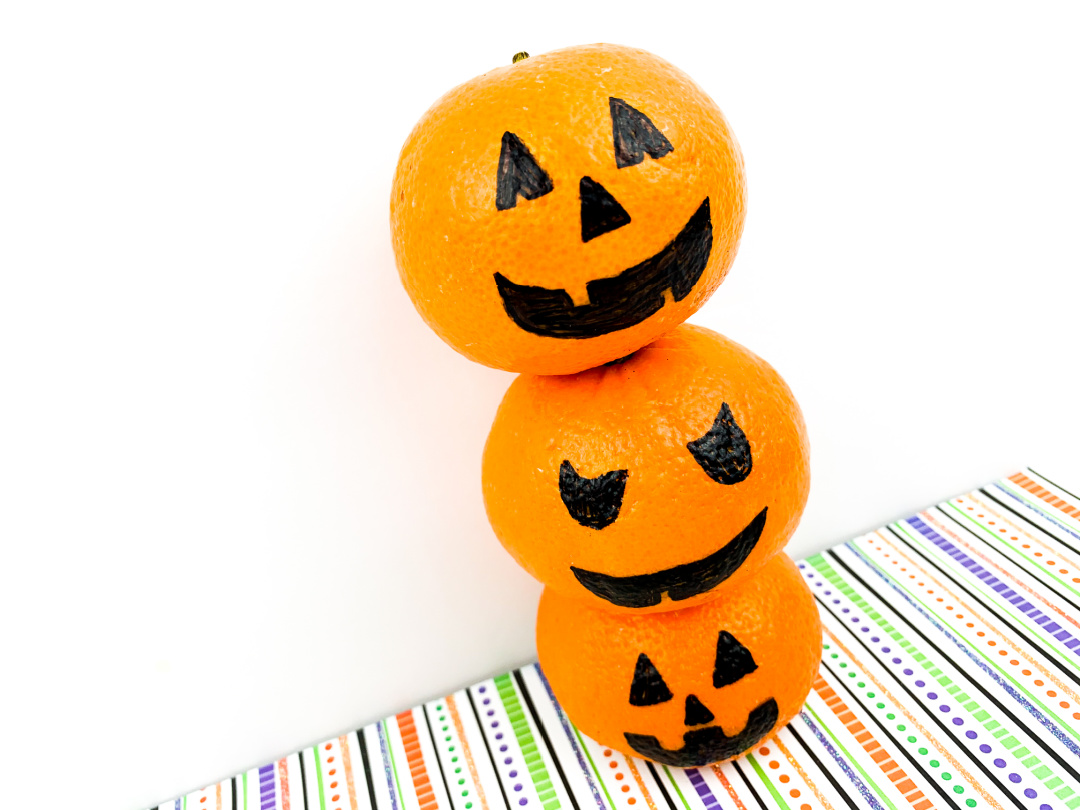 Here are more options for decorating with pumpkins this fall!