Create this simple and adorable Spider Paper Plate Craft for Halloween with the kids this fall season!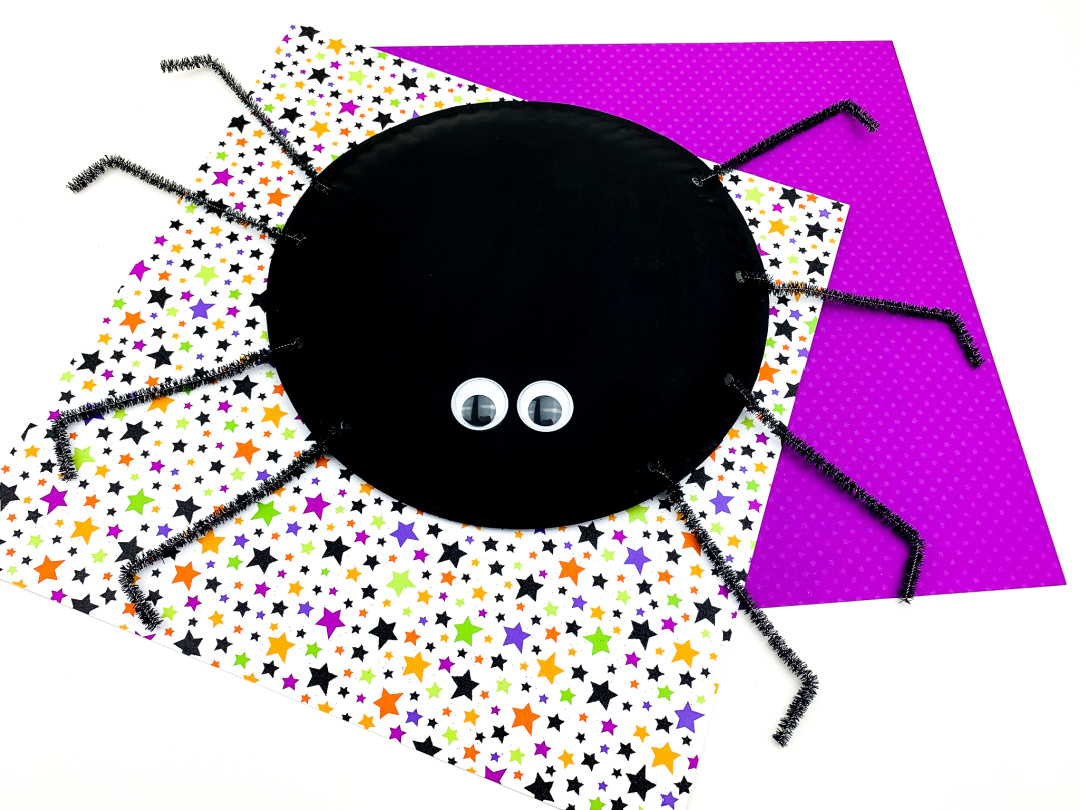 This week, I want to share with you a fun spider craft kids can do with paper plates. It's easy and perfect for the fall season!
When you are looking for a Halloween craft to make with your child, try this fun spider paper plate craft!
With only a few supplies needed and step-by-step instructions, it is easy to get started.
Your little one will have an awesome time making their own spider crafts this year. It's perfect for school or home projects!
Spider Paper Plate Craft
Supplies:
Directions:
Paint the paper plate black. Set aside and allow to dry.
Paint a second coat on the paper plate if needed. Set aside to dry.
Once dry, use the hole punch to punch four holes on each side of the plate. Space apart by about an inch to two inches.
Cut the pipe cleaners in half.
Place a pipe cleaner in each hole and secure the pipe cleaner to the plate.
Bend the bottom part of the pipe cleaner to finish the legs for the spider.
Turn the paper plate over facing down. Glue the googly eyes on the front part of the paper plate.
If desired, you can use a string to tie (for the spider to hang from a web) to the paper plate by punching a hole in the top part of the plate.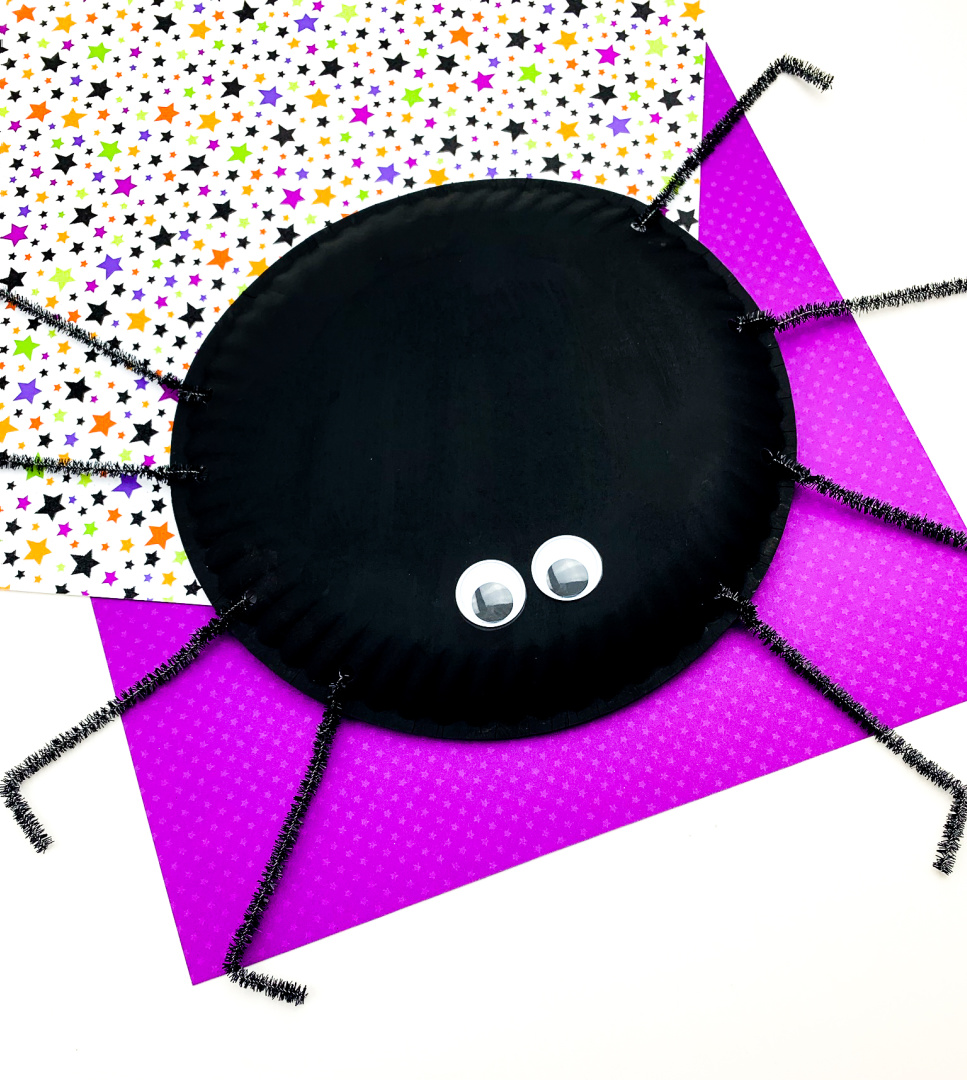 >> Click here to sign up for my email list and get access to my FREE printable library!