If you're looking for a fun way to celebrate Mardi Gras this year, why not check out these Mardi Gras Trivia Printable games?
Whether it's for a party or just for a fun night in with family and friends, Mardi Gras trivia is sure to keep everyone entertained.
With this selection of Mardi Gras trivia questions and answers below, you'll be able to challenge your guests with facts about Mardi Gras history, culture, traditions, symbols and more!
Who will be crowned the Mardi Gras trivia champion?
Find your favorite trivia printable below today and find out! Get ready to have some Mardi Gras fun!
Mardi Gras Trivia Printable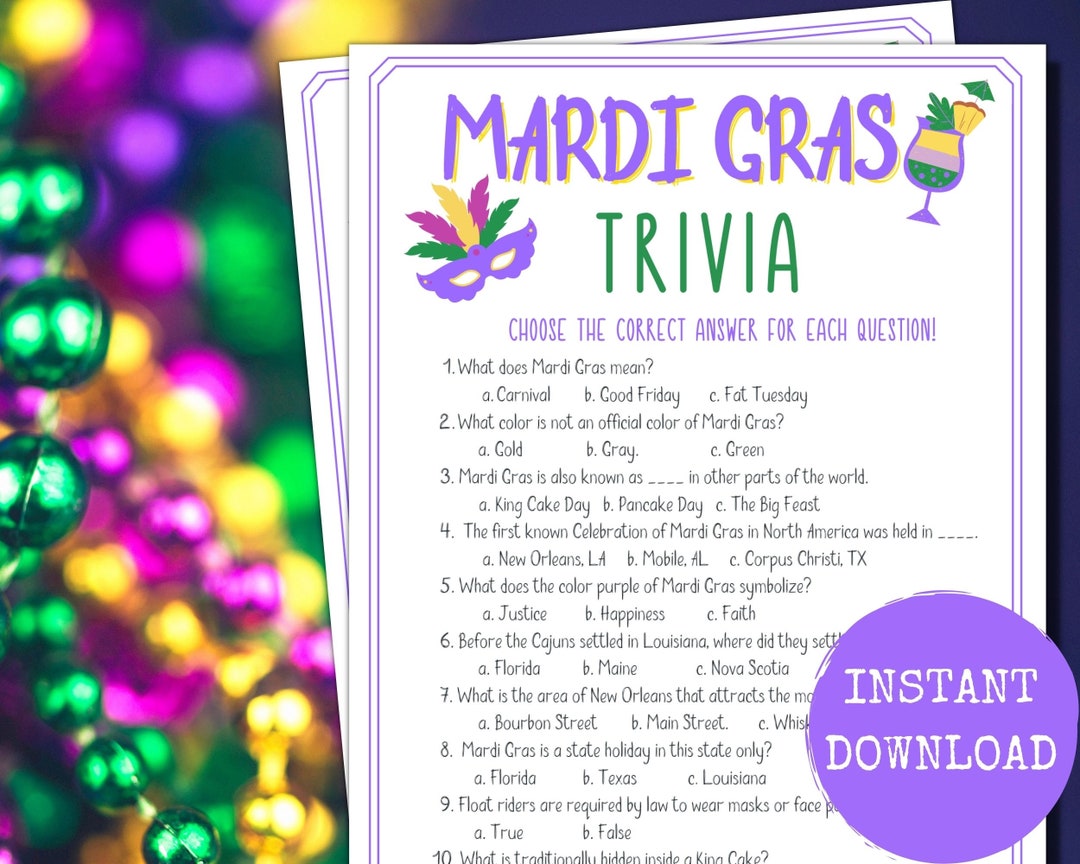 Mardi Gras Trivia Printable Game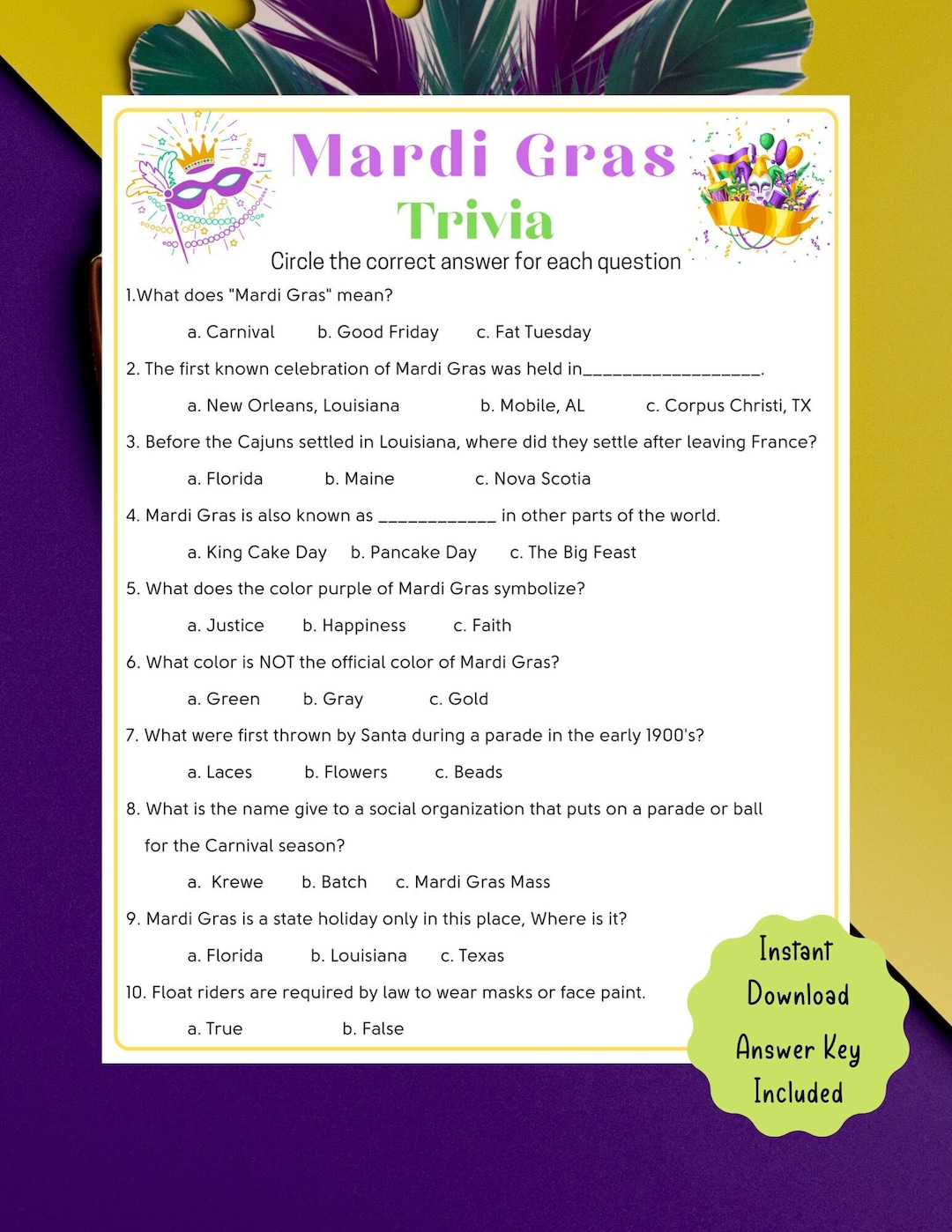 Mardi Gras Trivia Printable Game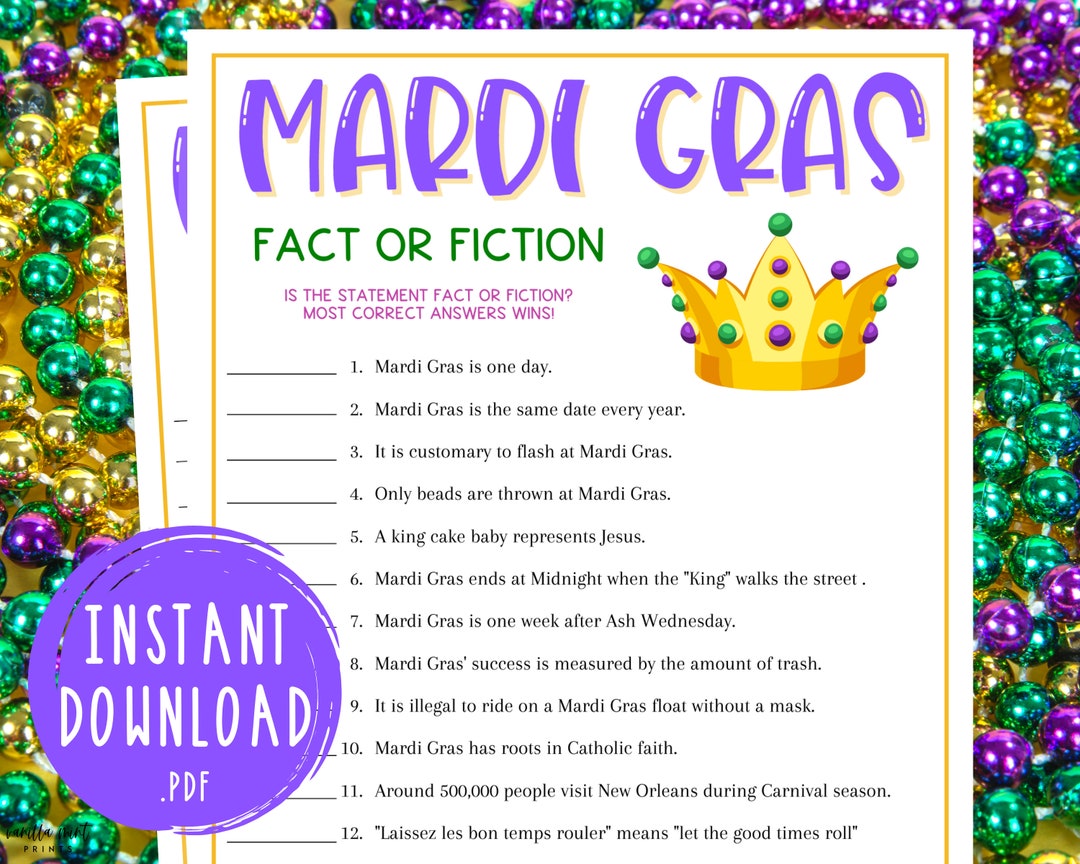 Mardi Gras Fact or Fiction Trivia Game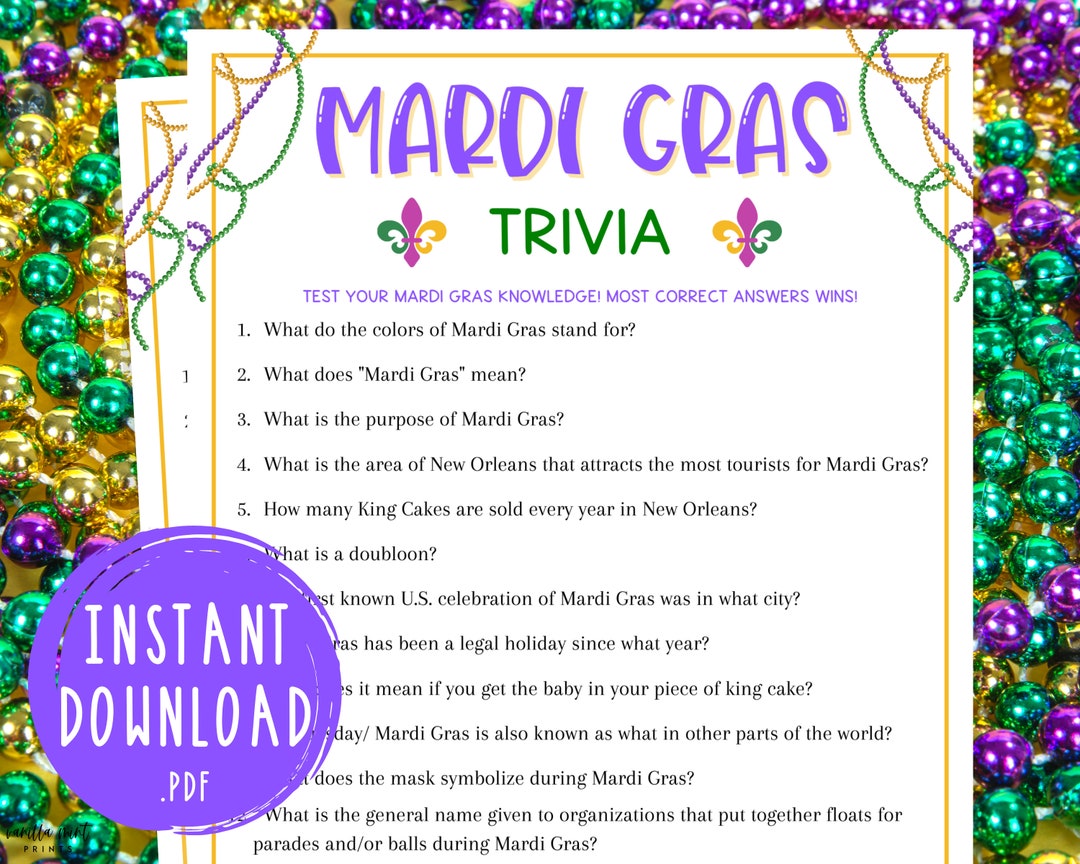 Mardi Gras Trivia Game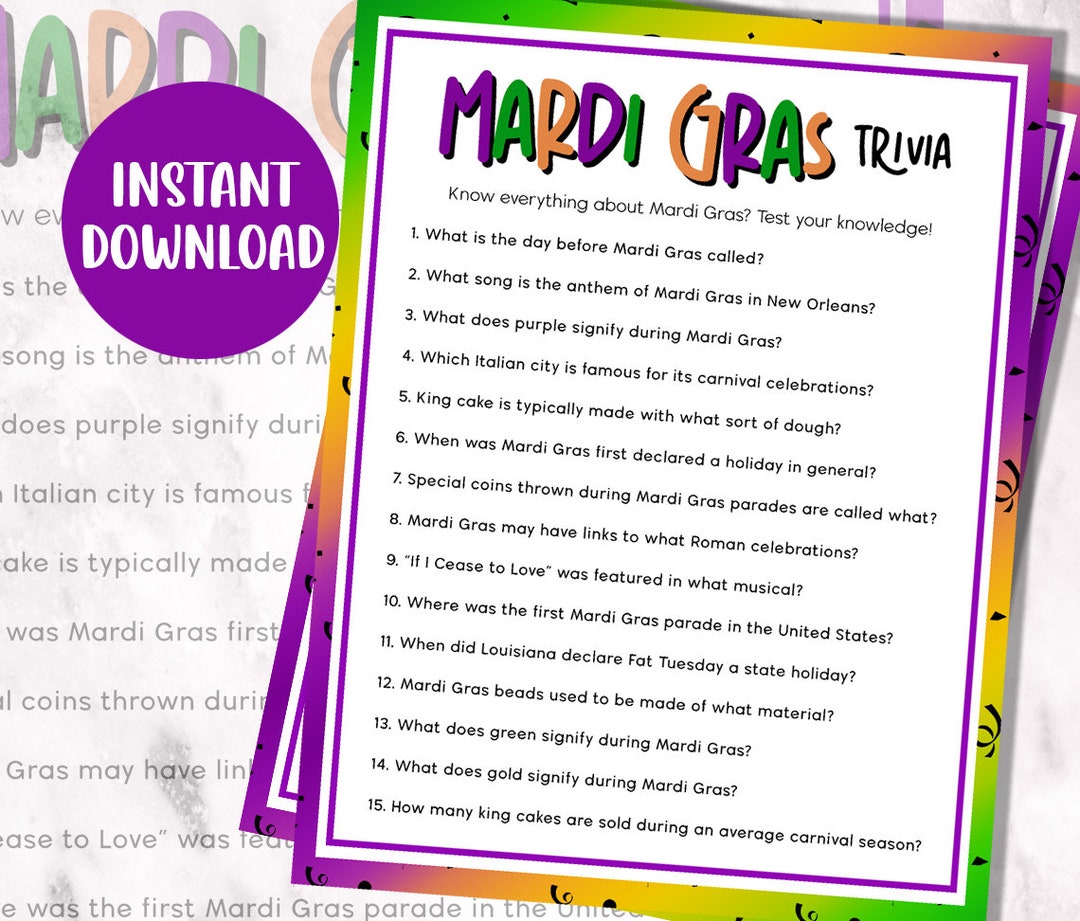 Mardi Gras Trivia Game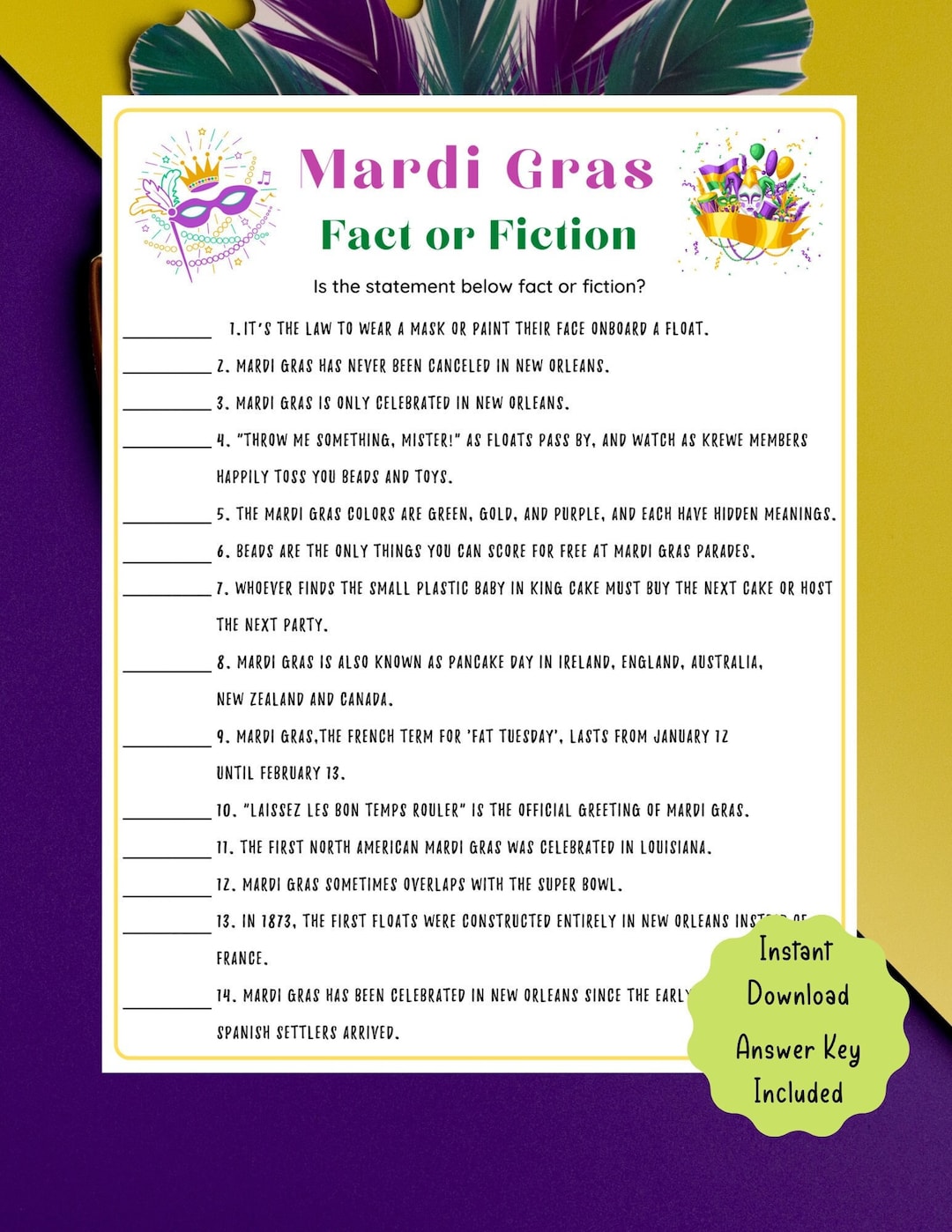 Mardi Gras Fact or Fiction Game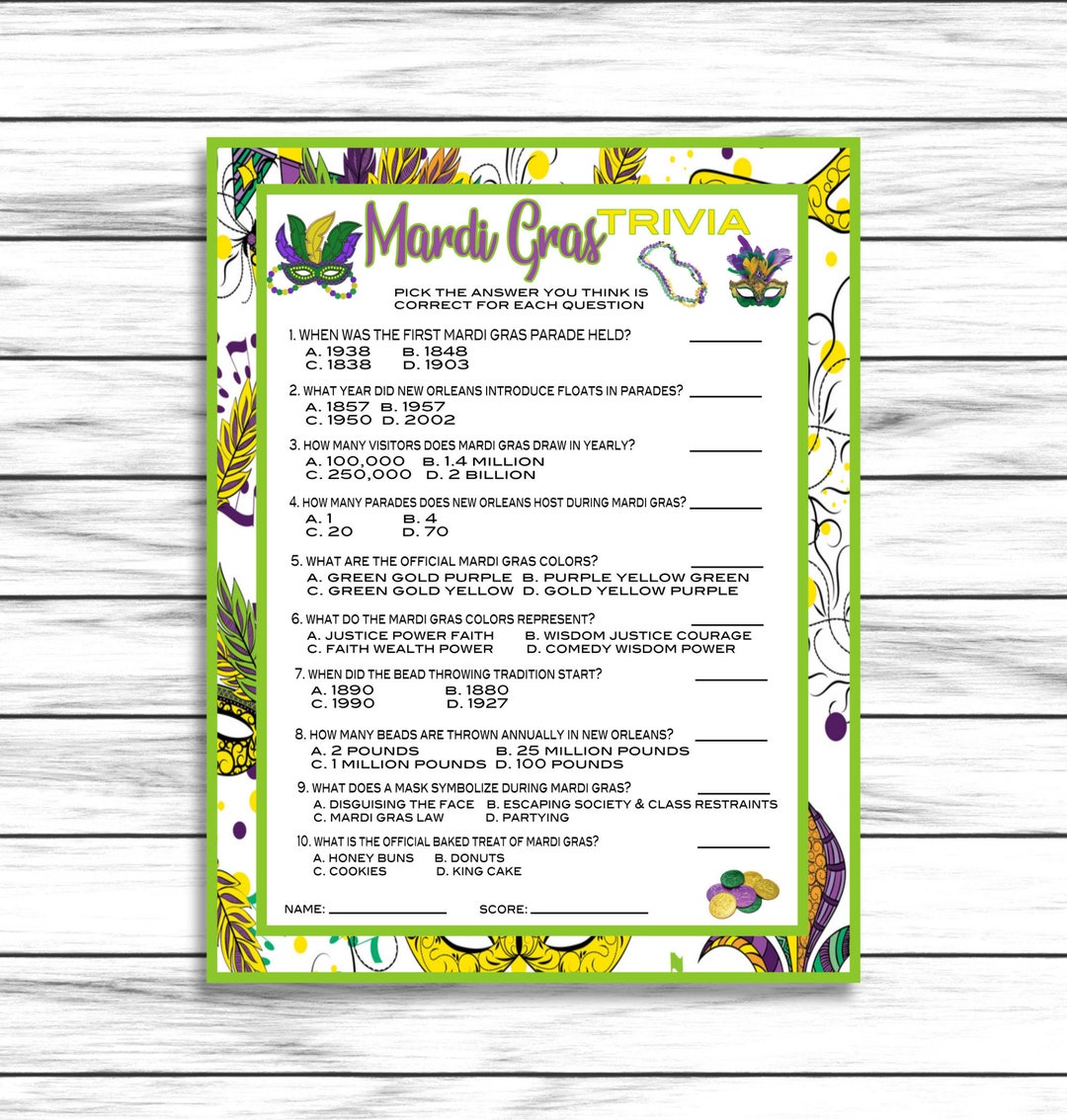 Mardi Gras Trivia Game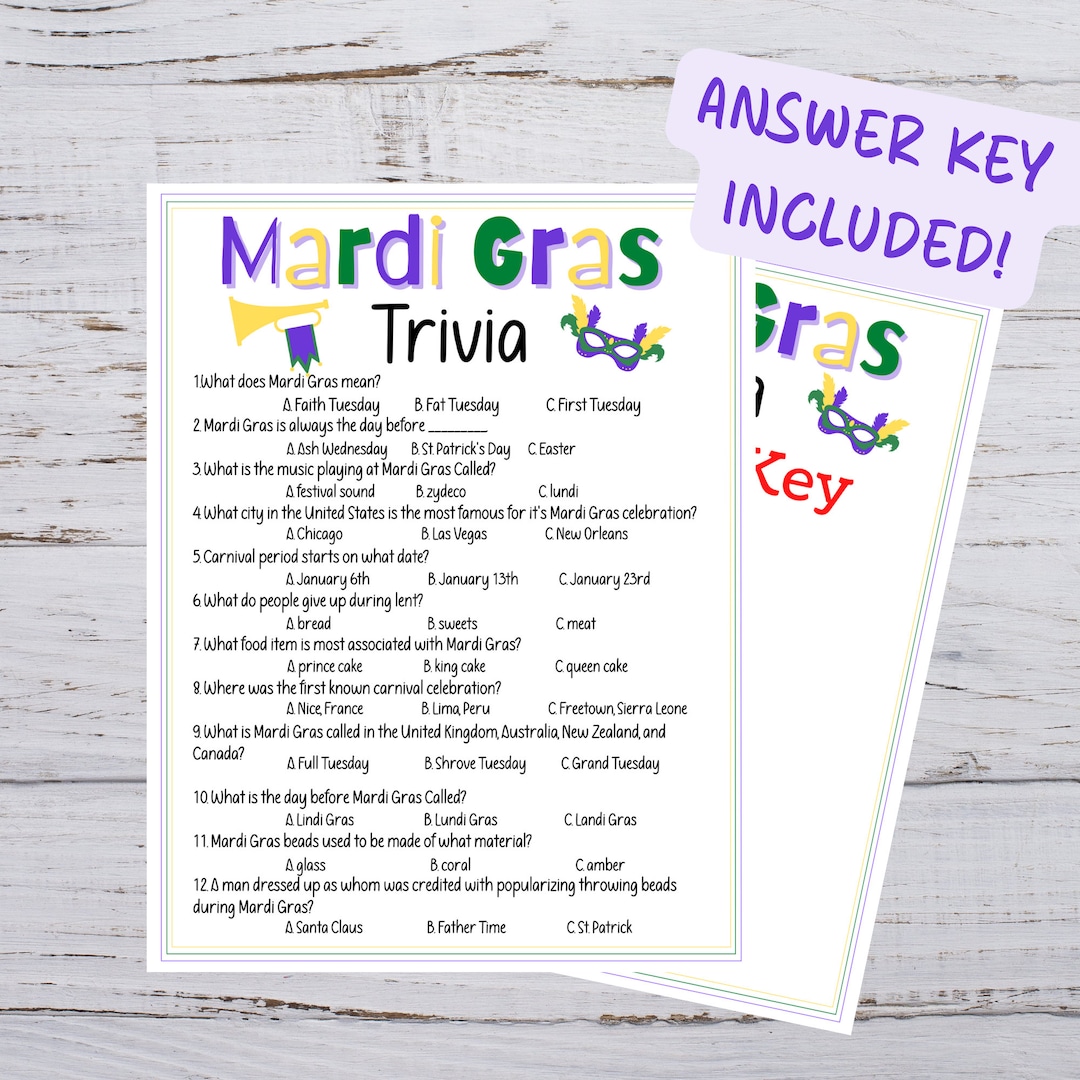 Printable Mardi Gras Trivia