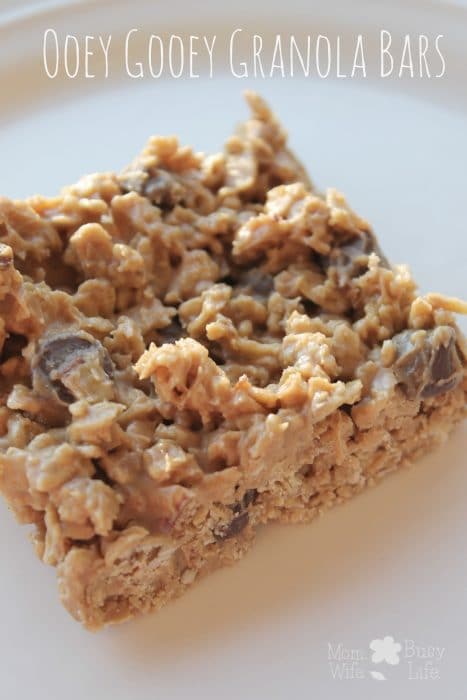 I need extra protein during the day to get me through my daily workouts. I wanted to make a fun and delicious snack recipe that would be perfect for an after workout snack. The Ooey Gooey Granola Bars are the perfect post workout snack and they are super easy to make. My kids love these bars, too!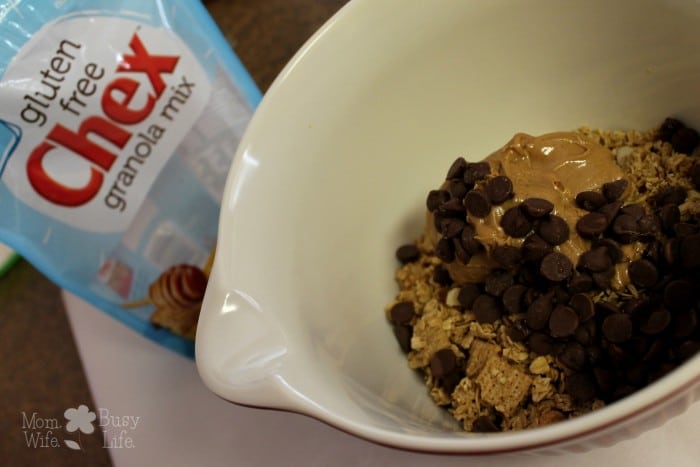 Peanut Butter Chocolate Chip Granola Bars
Ingredients: 
1 Bag of Chex™ Granola Mix
3/4 cup of creamy natural peanut butter
1/2 cup of dark chocolate chips
1 tbsp. all natural sweetener
Directions: 
Combine ingredients in a large bowl and stir well until all of the ingredients are mixed.
Line a small pan with nonstick parchment paper.
Pour the mixture into the pan and spread evenly with a spatula.
Place the granola bars into the freezer and let the mixture harden.
Cut into squares and serve. Bars will be slightly sticky, but delicious!
Find more great recipes here.