If you need to put together a quick and easy appetizer for your family or guests, try this Tomato and Avocado Garlic Bread Bites recipe!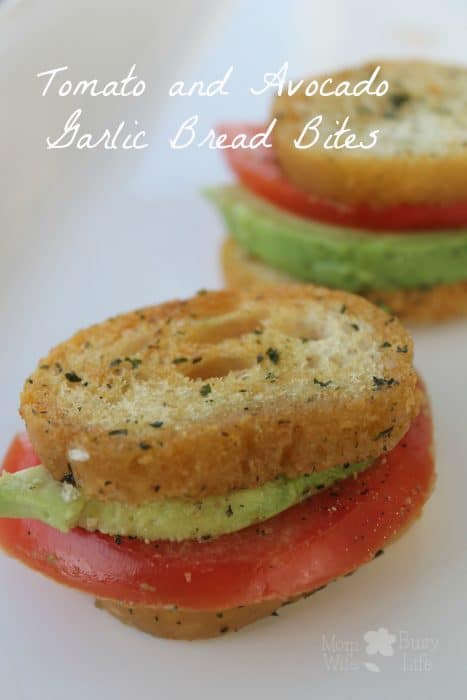 During the spring and summer season, I crave tomatoes and avocados on a regular basis. They are the perfect combination together and they make the perfect snacks! Add tomato and avocado slices to garlic bread rounds for the perfect appetizer for your next gathering!
Here's what you'll need:
Tomato slices
Avocado slices
Mini Garlic Bread Rounds
Salt and pepper
Directions:
Season the tomato and avocado slices with a dash salt and pepper. Add a slice of tomato and a slice of avocado to the mini garlic bread rounds and serve for a quick and delicious snack!