These easy to make 2-ingredient Patriotic Popsicles are the perfect tasty treat to enjoy outdoors on a hot summer day!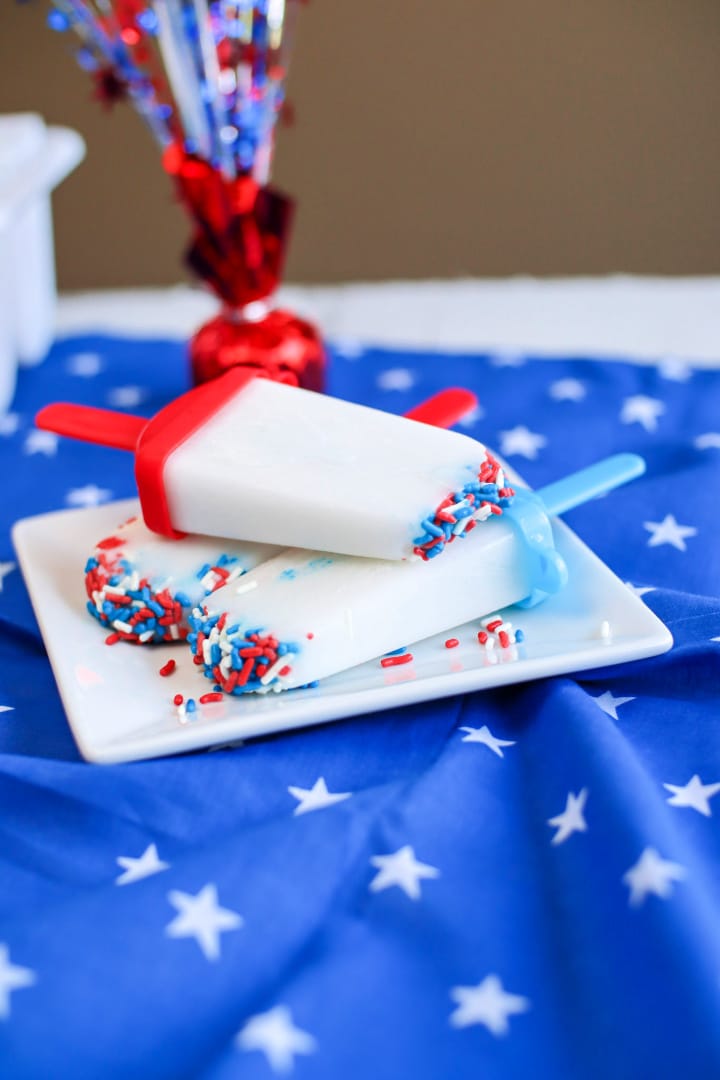 My kids love popsicles. During the summer months, we stock up the freezer with popsicles. I have memories of our own freezer stocked with popsicles as a kid.
I've been experimenting in the kitchen lately with my own DIY popsicle recipes. I love to make smoothie popsicles. Basically, I make my favorite smoothie blends and then add them to these neat popsicle mold bags. I pop them in the freezer and enjoy a healthy frozen smoothie popsicle when they are ready!
This summer, we have a little tradition where we head outside on the back porch after dinner a couple of days a week and enjoy a popsicle on the porch. I have three kids and they all come out with me and sit down to talk, laugh, and enjoy a sweet treat.
This 4th of July, we are creating Patriotic Popsicles using only 2-ingredients! This is a super easy recipe to make with coconut milk and a favorite ingredient in our home – sprinkles!
Try this easy to make Patriotic Popsicle recipe this year with your kids to enjoy!
Patriotic Popsicles
Ingredients:
2 cups coconut milk
2 tbsp. red, white, and blue sprinkles
Directions:
Pour 1/4 tsp. sprinkles into bottom of popsicle mold.
Fill each mold half way with coconut milk and freeze 1-2 hrs.
Remove popsicles from freezer.
Fill each mold with the remaining coconut milk and sprinkles.
Freeze for 1-2 hrs until completely frozen.
Serve and enjoy!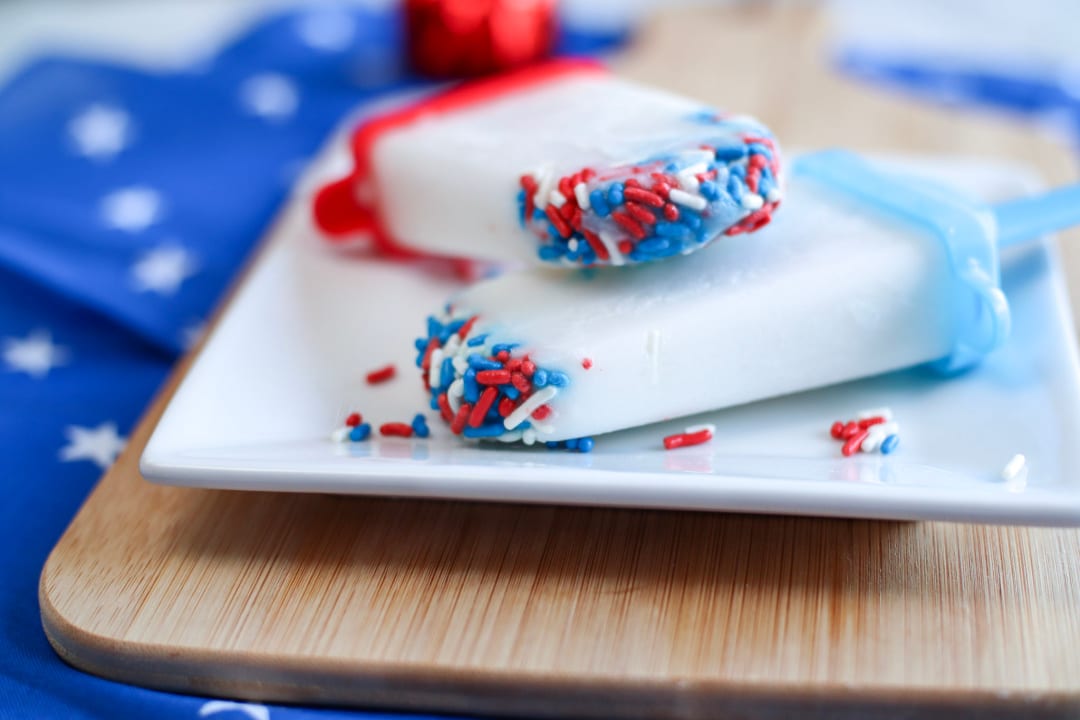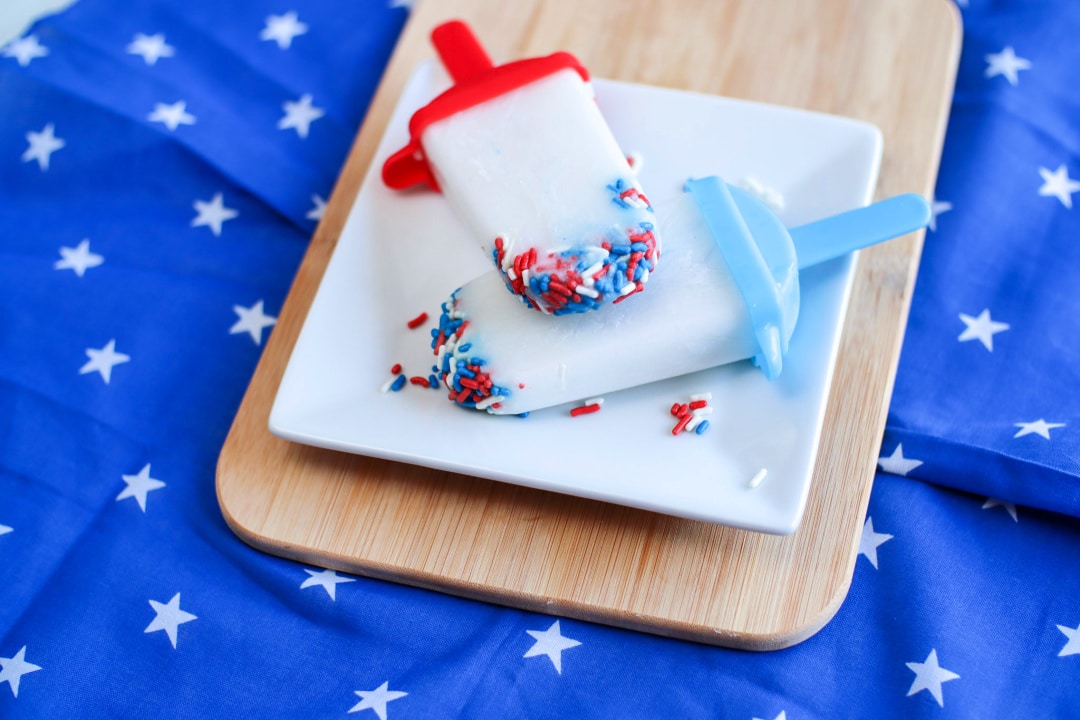 While you are here, check out more of our Patriotic Ideas:
Try our Patriotic Oreo Truffles Recipe! This is another fun recipe to get the kids involved with in the kitchen this year.
Create Red, White, and Blue Patriotic Slime! This cool and stretchy slime recipe is super fun to play with!
Do you have a toddler? Make a Patriotic Sensory Bottle with floating red, white, and blue stars!
Print these FREE 4th of July Printables. You'll find scavenger hunts, Bingo, a crossword puzzle, and a tic-tac-toe game.
Make crafts! Here are 15+ Patriotic Crafts for Kids.
Learn how to make a Patriotic Parfait with strawberries, blueberries, granola, and yogurt!
Try this yummy Patriotic Sundae with ice cream and sprinkles.
We also have a kid friendly Red, White, and Blue Jello Cups recipe to make with the kids.
Check out our list of 4th of July Activities for Families.
Learn how to make your own popsicles!