Patriotic Oreo Truffles are a great addition to your 4th of July Celebration! Serve these tasty treats this year for your family and friends.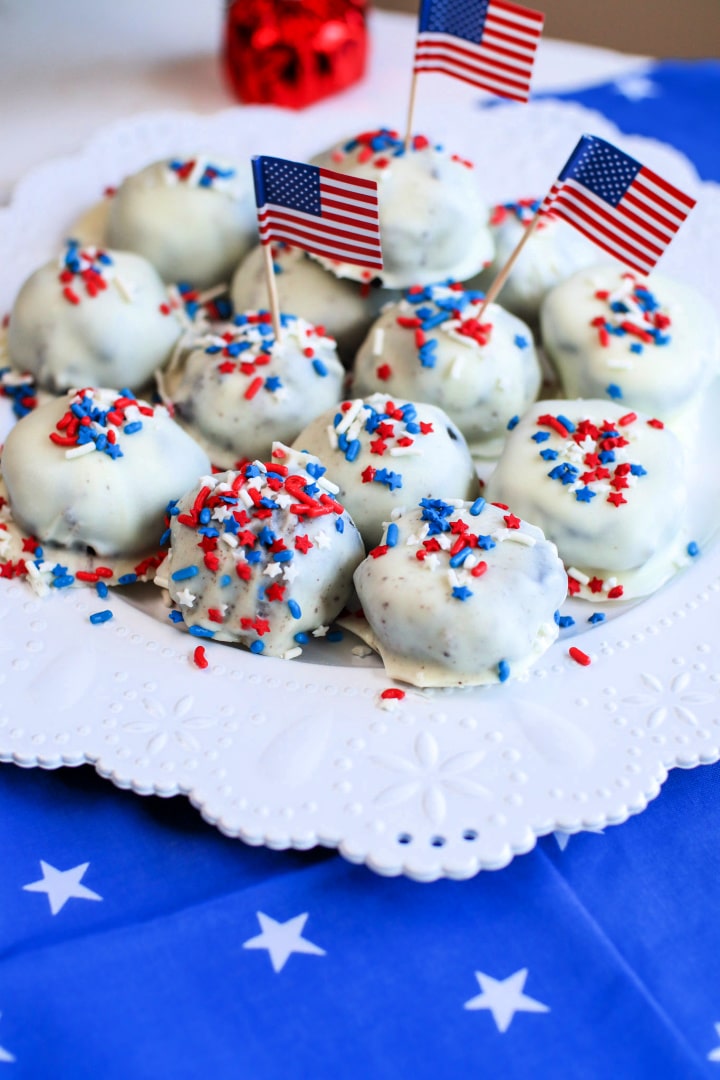 My kids love Oreo cookies. These cookies are one of their all time favorite snacks. I also enjoyed Oreos growing up. I loved dipping each cookie in a ice cold glass of milk to enjoy!
I went to a holiday gathering years ago where Oreo Truffles were served. They instantly became a favorite recipe of mine and we have added this recipe to events such as holiday cookie parties.
If you haven't tried Oreo Truffles, I highly recommend making them as soon as you can. I think they might just become a favorite of yours like they are a favorite of mine! They taste like soft cake bites with the perfect flavor.
Be patient as you create your truffles. They do take some time and this recipe can be a bit messy, but that can be the fun part. Invite the kids in the kitchen with you to create these Patriotic Oreo Truffles this year to celebrate the 4th of July!
Patriotic Oreo Truffles
Ingredients:
12 oz White Chocolate melting chips
8 oz cream cheese (softened)
1 package Oreos
1/4 cup sprinkles
1 tbsp vanilla
Directions:
Blend Oreos in a food processor.
Pour the mixed Oreos into a large mixing bowl.
Add the cream cheese and vanilla to the mixing bowl.
Blend with a hand mixer.
Form the mixture into 12 small balls.
Place the Oreo balls in the freezer for 30 minutes.
Add the chocolate to a microwave safe bowl.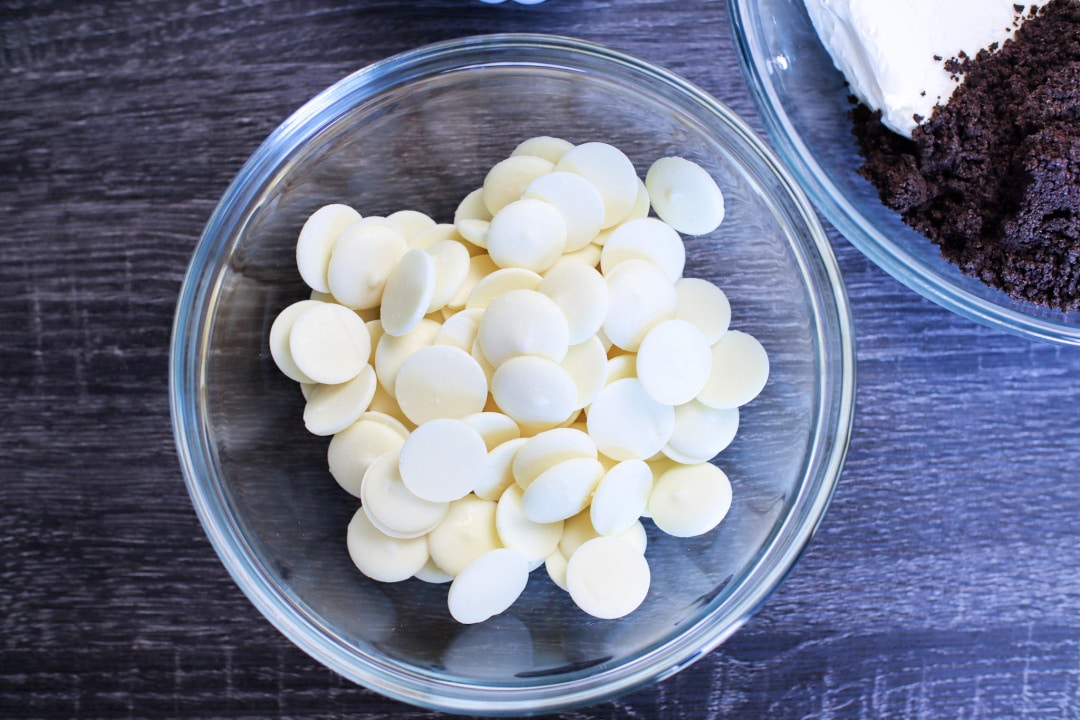 Microwave on high until melted, stopping every 30 seconds to stir. Be careful not to overcook the chocolate!
Dip the truffles into the white chocolate and sprinkles.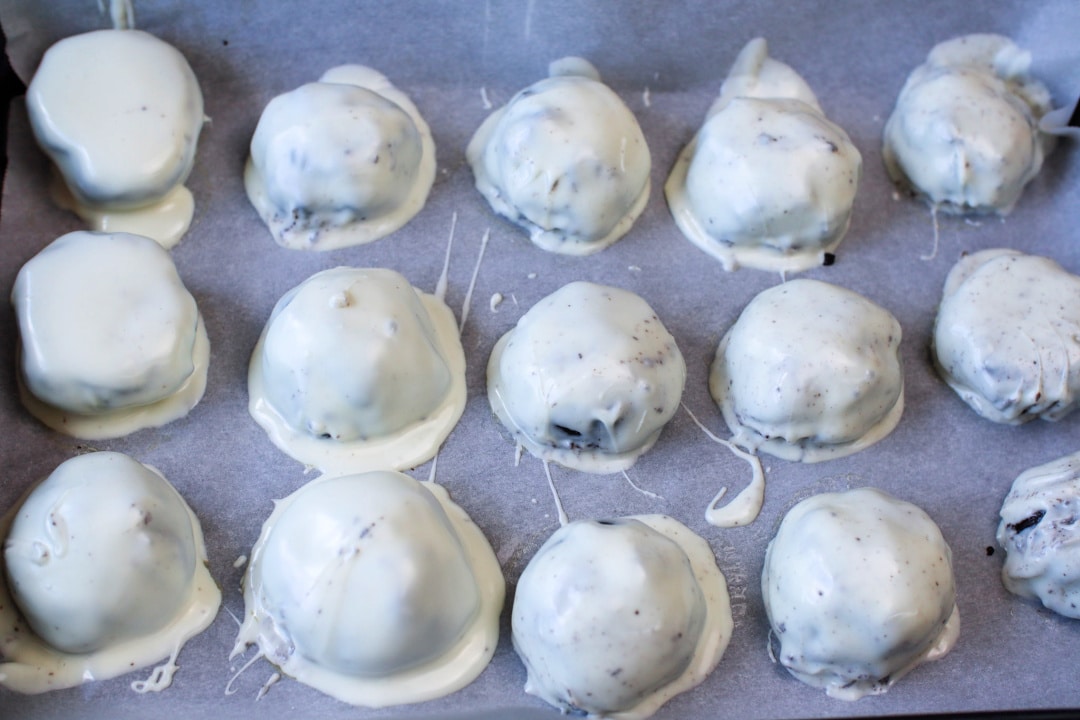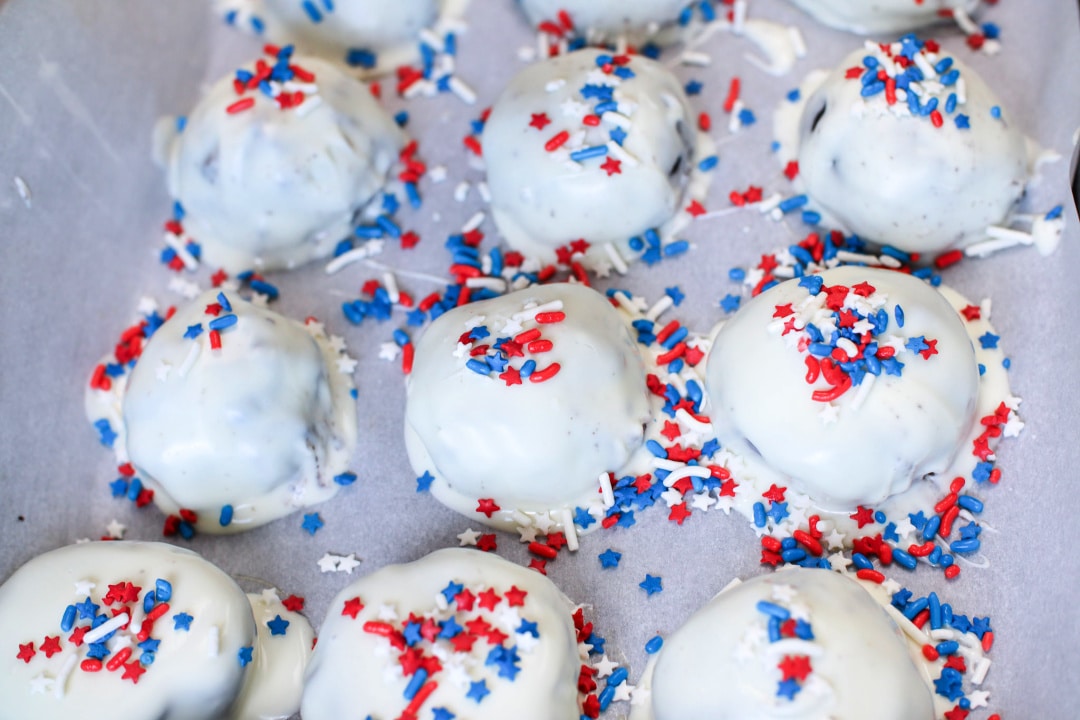 Place in freezer 30 minutes.
Enjoy!
Makes 12 truffles.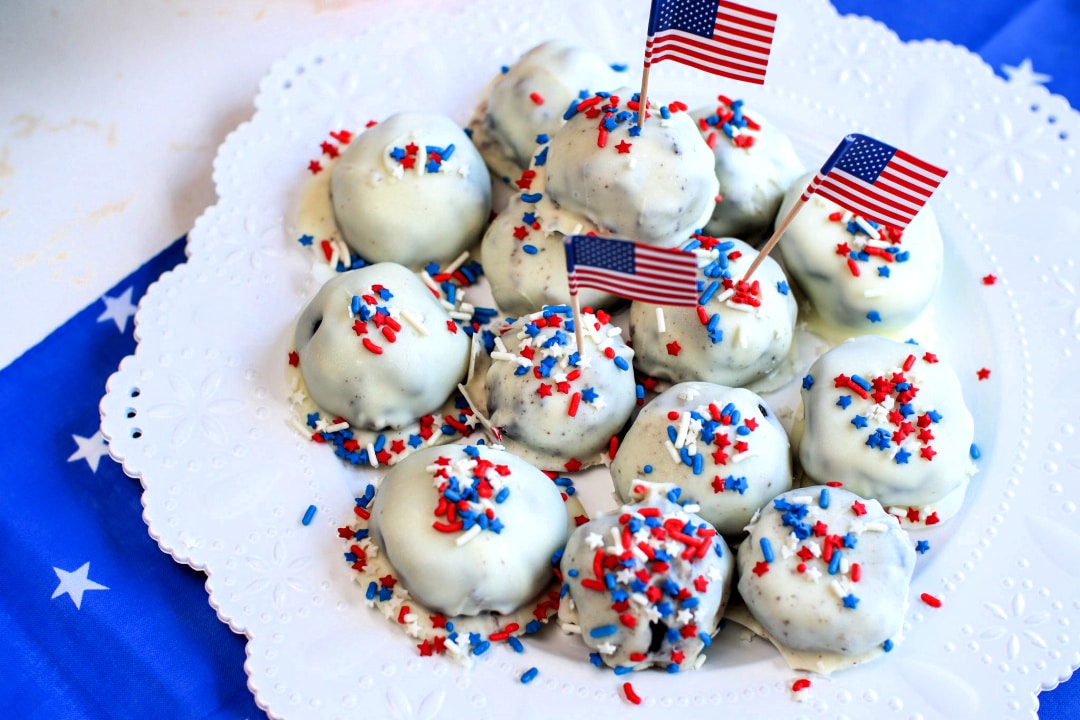 While you are here, check out more Patriotic themed ideas!
Create Red, White, and Blue Patriotic Slime with the kids this year!
Make a Patriotic Sensory Bottle.
Print FREE 4th of July Printables!
Check out our list of 4th of July Activities for Families.
Make crafts! Here are 15+ Patriotic Crafts for Kids.
Try this easy Red, White, and Blue Jello Cups treat for the kids.
Make a Patriotic Parfait or Patriotic Sundae.