Stay organized with this FREE Printable Monthly Planner set! This 19 page set is a great way to keep yourself organized each month.
Printable Monthly Planner
Do you ever feel like your life is all over the place? With this monthly planner set, you don't have to worry about forgetting important dates or deadlines. Simply print out this set of planners and they are ready for use!
If you're anything like me, the moment the kids get home from school your brain switches gears into "mom mode."
You start thinking about dinner, what to pack for lunches tomorrow, and all of the other things that need to be done before bedtime. Sometimes I forget one of those tasks because I'm so focused on another.
With my new printable monthly planner set it's easy to stay organized! The best part is that everything is already laid out for you and ready to print.
This planner set includes a 12 month calendar for each month, weekly goal list, week at a glance, daily schedule, weekly meal planner, grocery shopping list, monthly bill tracker, and a monthly meal planner!
Looking for a different planner set? Here are more planner set options available for purchase if you are interested!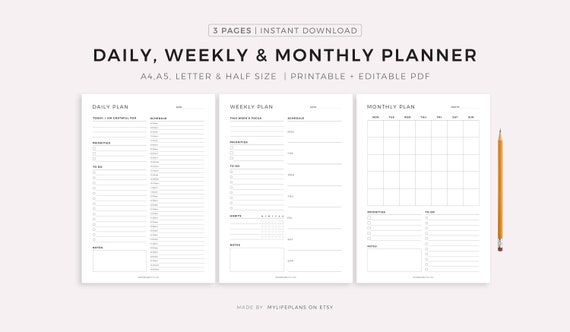 Monthly Planner Printable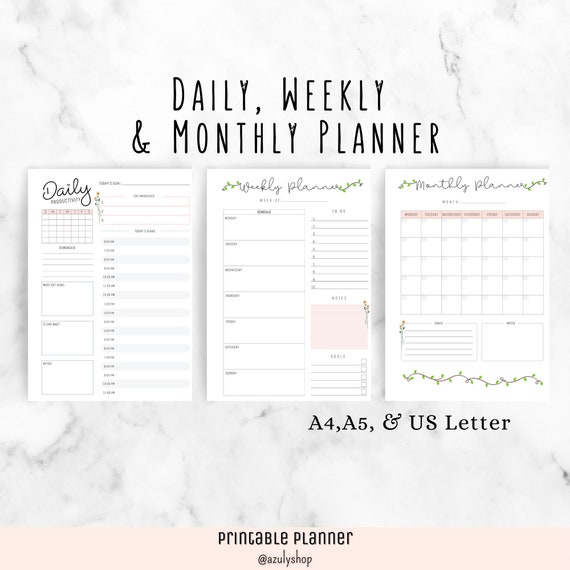 Daily, Weekly, and Monthly Printable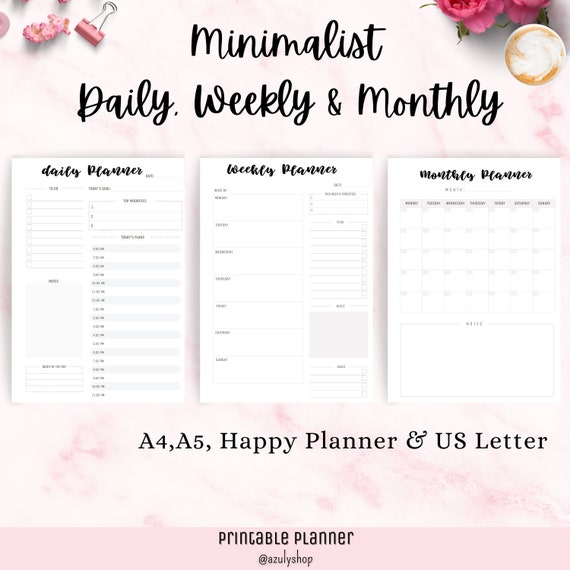 Minimalist Daily Weekly Monthly Planner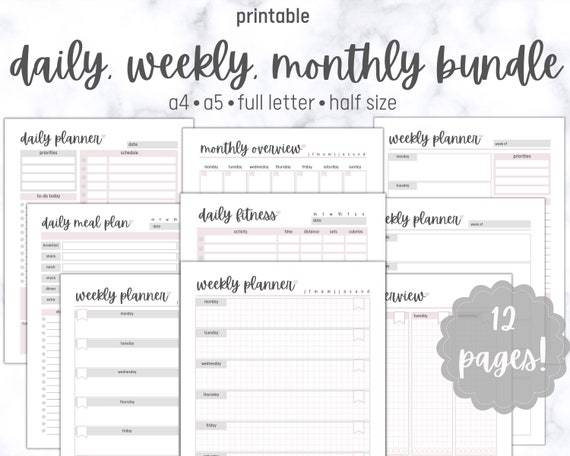 Essentials Bundle Planner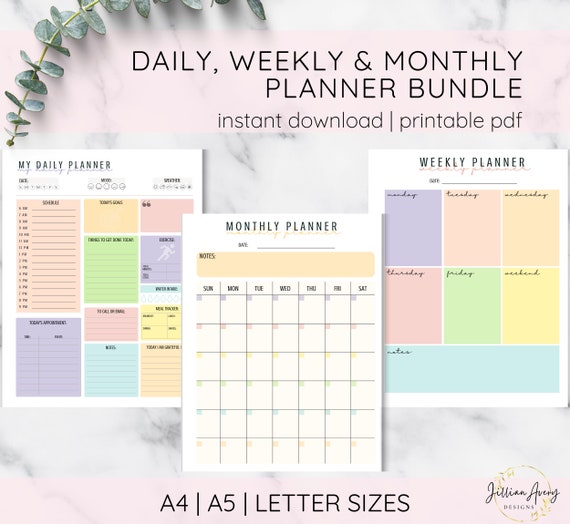 Colorful Planner Printable Set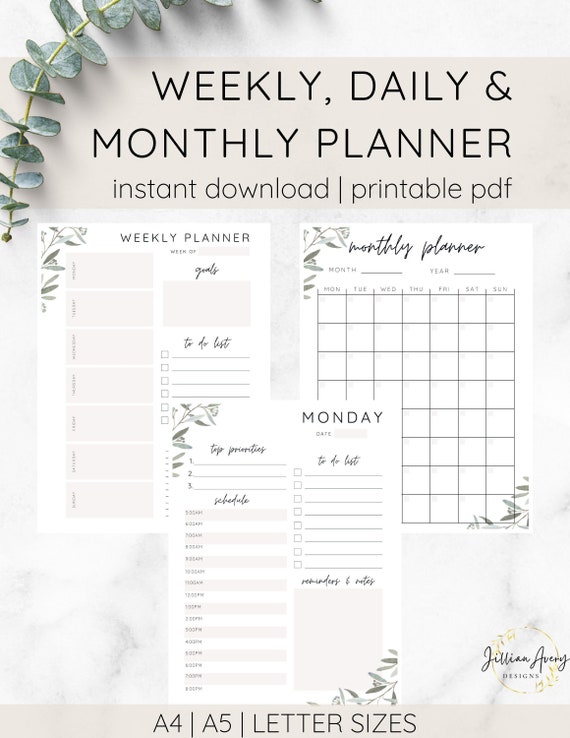 Simple Planner Printable Set
>> Click here to sign up for my email list and get access to my FREE printable library!