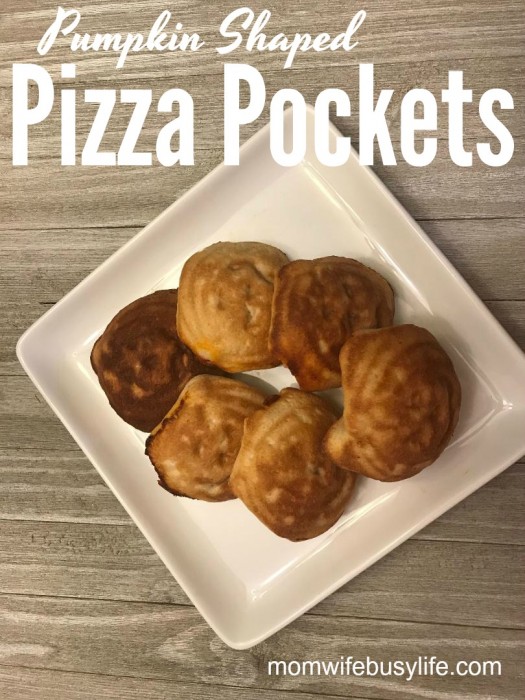 I am always looking for ways to get my girls involved in the kitchen. It helps me out and they love being mini chefs! I just remind myself that we're not making a mess, we're making memories. So the other day, I was making some pumpkin shaped cakes for my daughters class (she decorated them of course) and I nonchalantly started thinking about our dinner menu for the rest of the week and had the most perfect idea! Are you ready for this?! Pumpkin pizza pockets!!! How fun does that sound?! They were super simple to make and took no time at all for my girls to make. I'm not sure if my girls loved them so much because they were so stinkin' cute or because they love pizza that much!!
One of the things I love most about this recipe is that you can be so creative with it…trees for Christmas, bunnies for Easter, flowers for spring, bats for Halloween, etc. Your options really are limitless!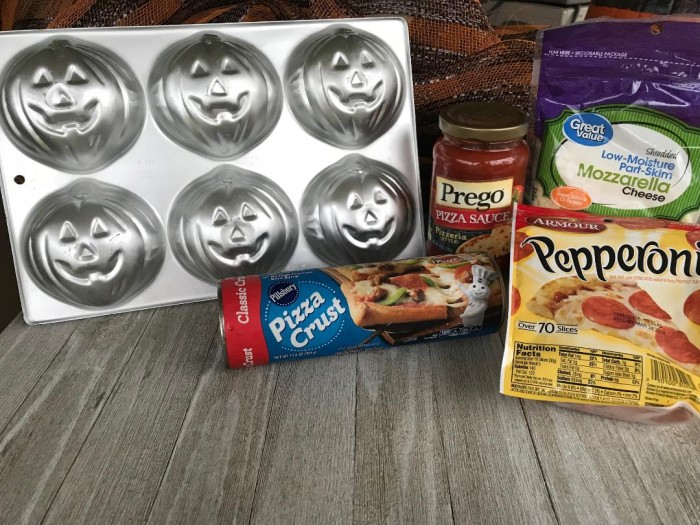 Pumpkin Shaped Pizza Pockets
Ingredients
Pillsbury pizza dough
Pizza sauce
Pepperoni
Shredded mozzarella cheese
Directions
Preheat your oven to 350 degrees and spray your Wilton pumpkin mini cake pan with cooking spray.
Roll out pizza dough and cut into 6 squares, large enough to hang over the edge of each space.
Gently press dough down into each space, making sure the dough fills the face of the jack-o-lantern.
Spoon on pizza sauce, place 3-4 slices of pepperoni or other favorite pizza topping, and sprinkle with cheese.
Gently fold excess dough towards the center, covering your filling.
Bake for approximately 15-18 mins. or until golden brown.
Allow to cool and ENJOY!