Are you a big fan of the popular holiday movie, Hocus Pocus? If so, carve your pumpkins this year with these Hocus Pocus Pumpkin Stencil templates.
If you've stumbled upon this post, then you are most likely here because you are a big fan of the movie, Hocus Pocus, just like we are!
100+ Printable Pumpkin Stencils
Hocus Pocus is such a cute and funny move. Our family loves to watch it every fall season! If you missed it, you should definitely go see it because there is a lot of magic and a happy ending.
It's perfect for Halloween parties too, the kids will love it! My five year old watched it for the first time last year and it was a movie that made the, "I wanna watch it again" list!
If you're a Hocus Pocus fan, I have Hocus Pocus Pumpkin Stencil sets to share with you today!
Use these stencils to carve your pumpkins this fall season and display for all of your family and friends to see!
Read the bottom of this post to find pumpkin carving tips!
You may also like: Sanderson Sisters Pumpkin Stencils, Winifred Sanderson Pumpkin Stencil
Hocus Pocus Pumpkin Stencil Templates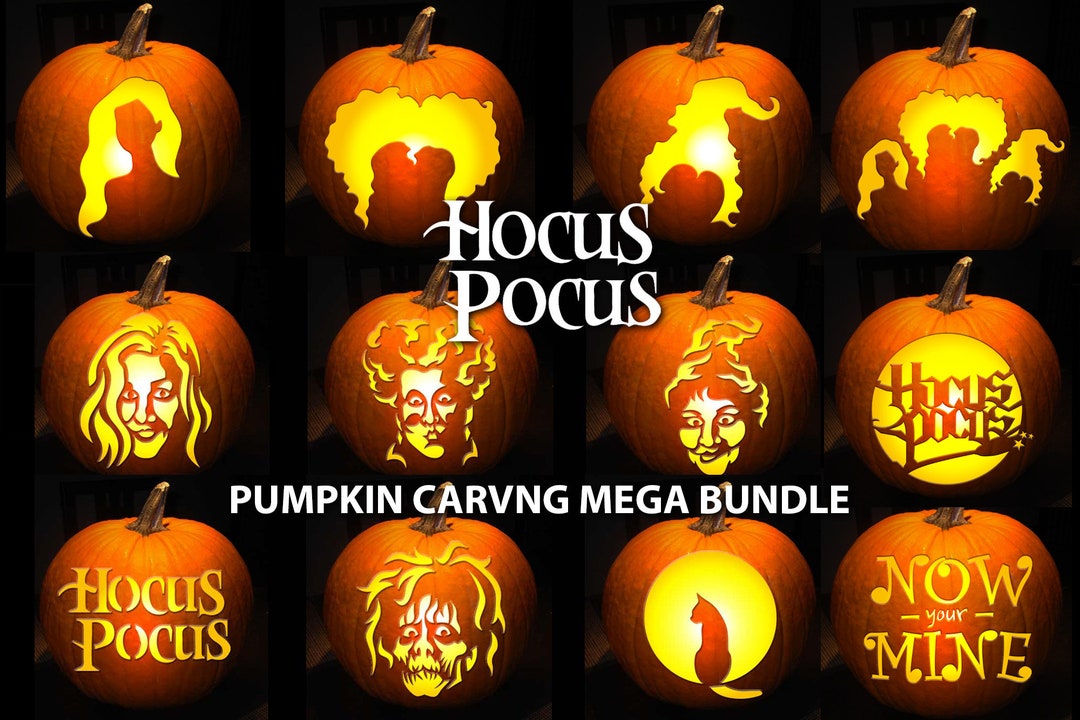 Hocus Pocus Pumpkin Stencils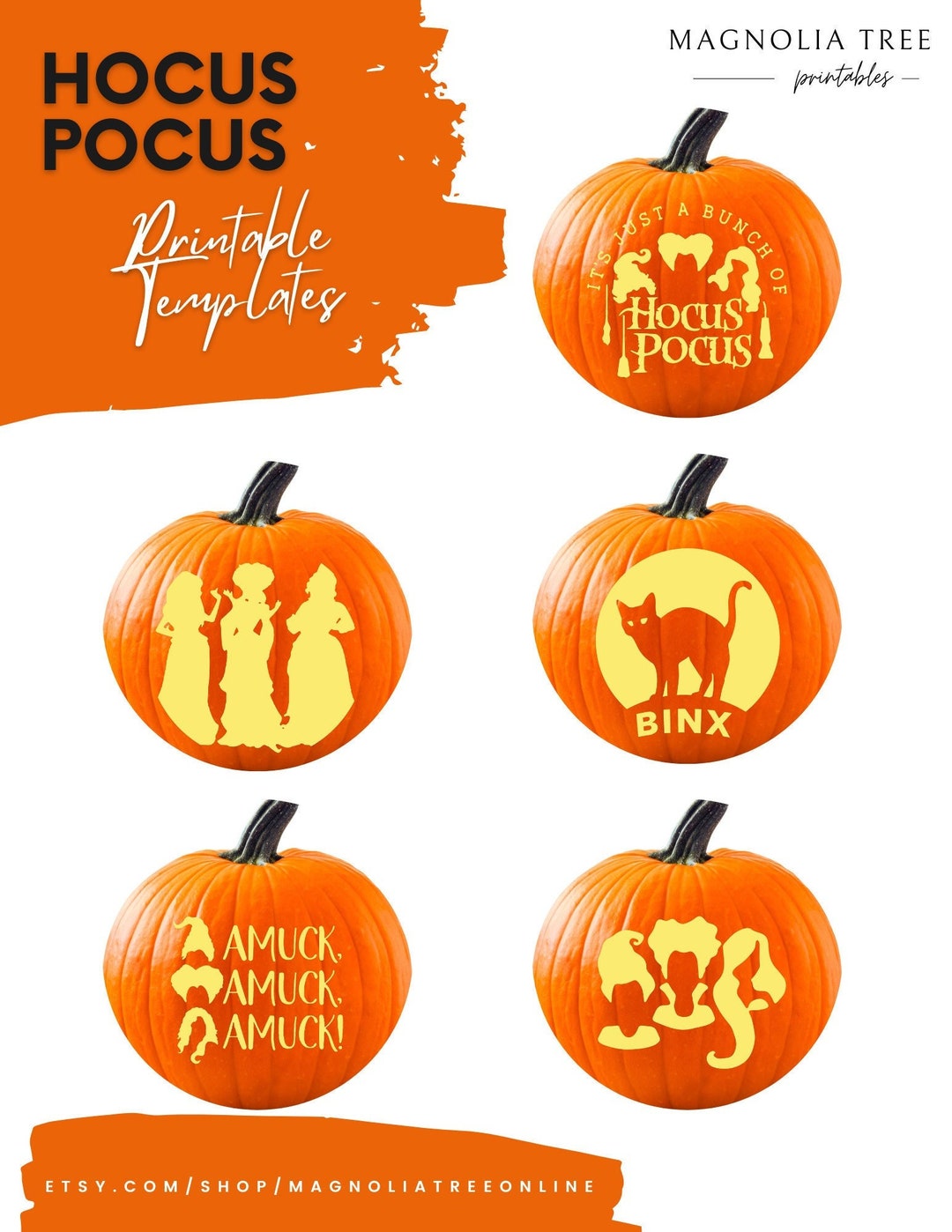 Hocus Pocus Pumpkin Stencils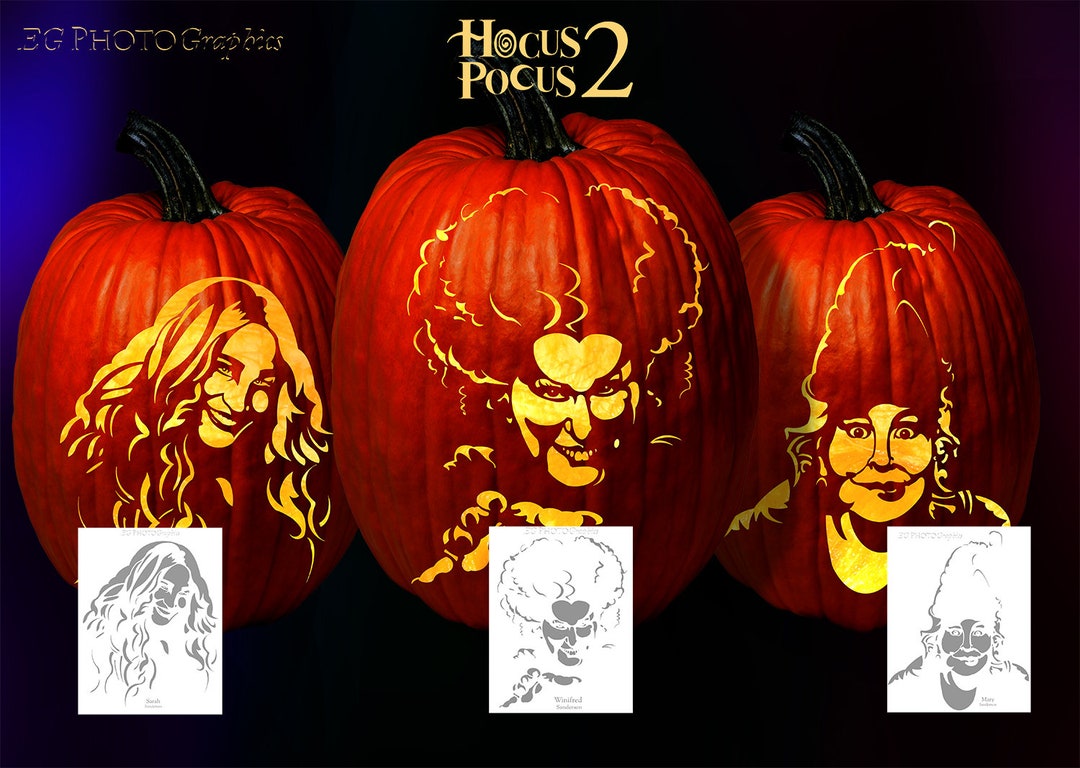 Hocus Pocus Pumpkin Stencils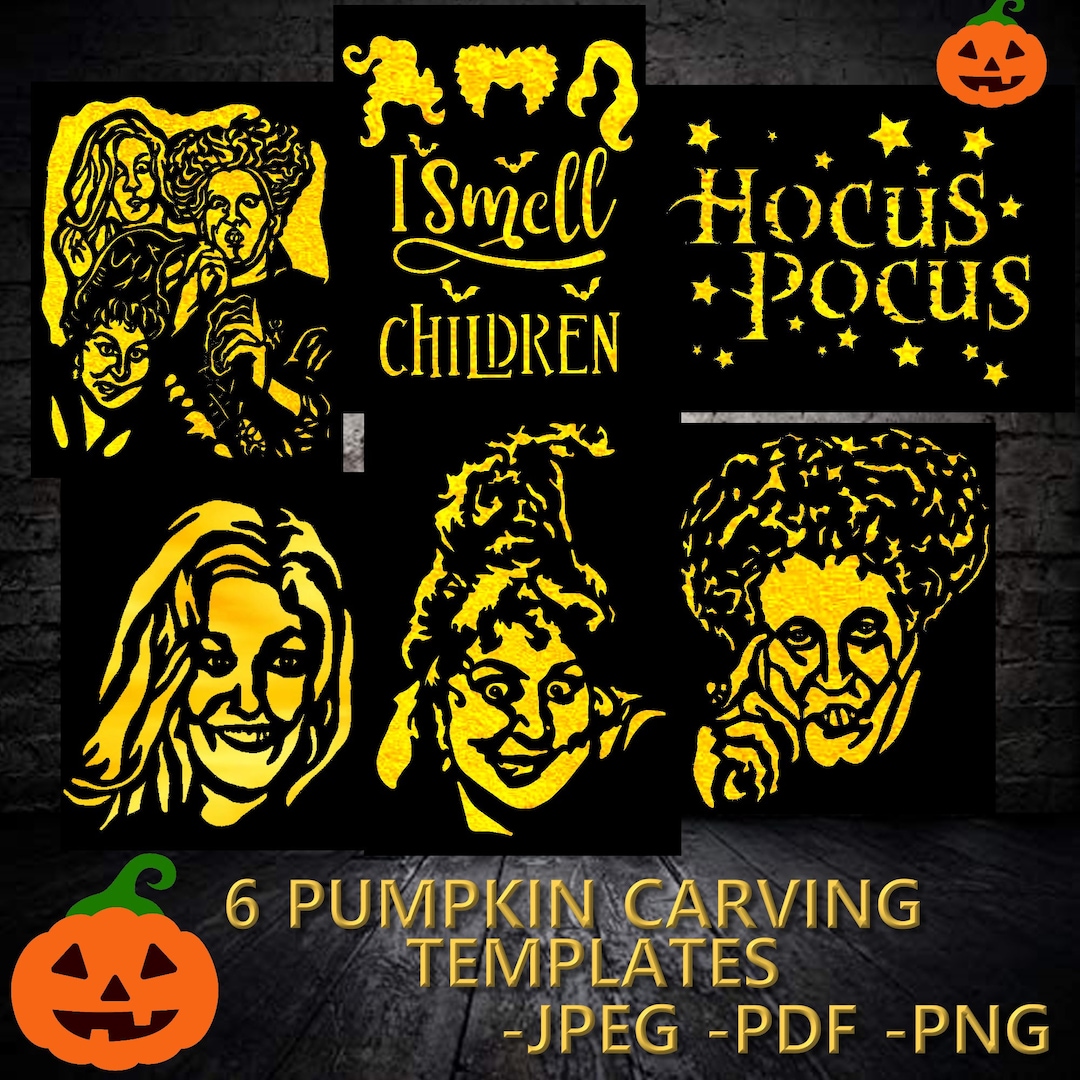 Hocus Pocus Pumpkin Stencils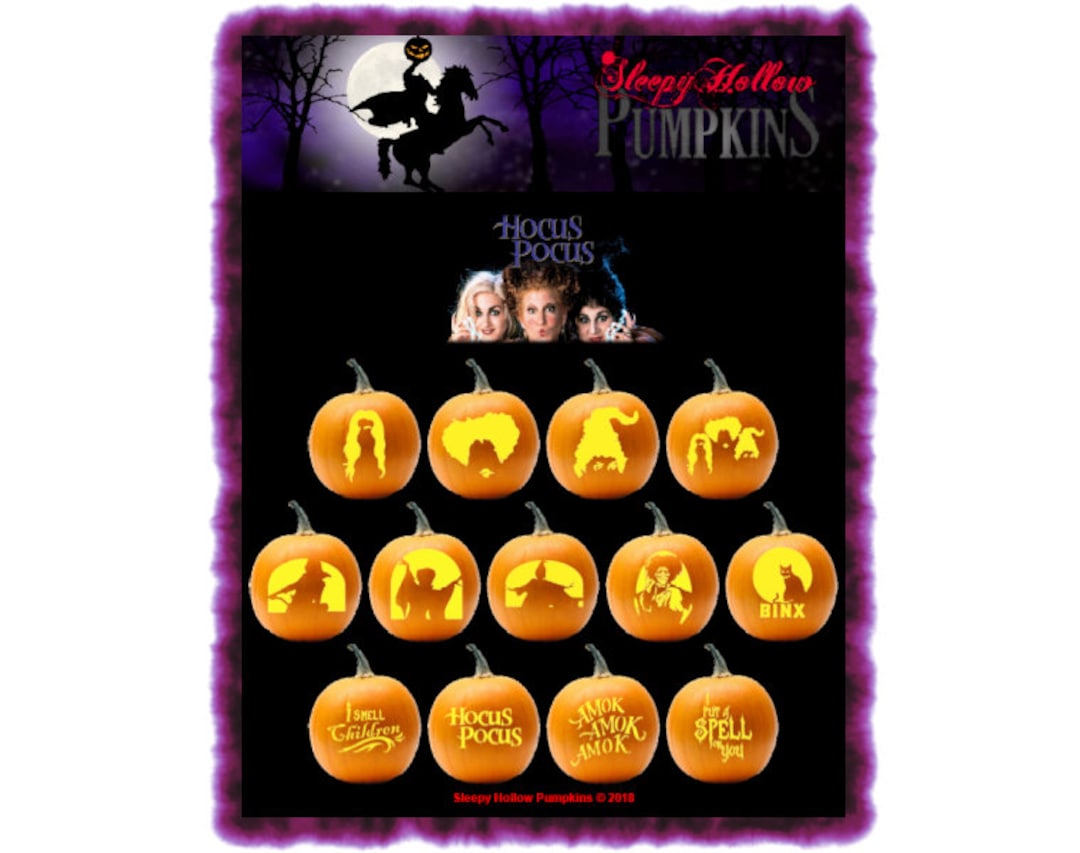 Hocus Pocus Pumpkin Stencils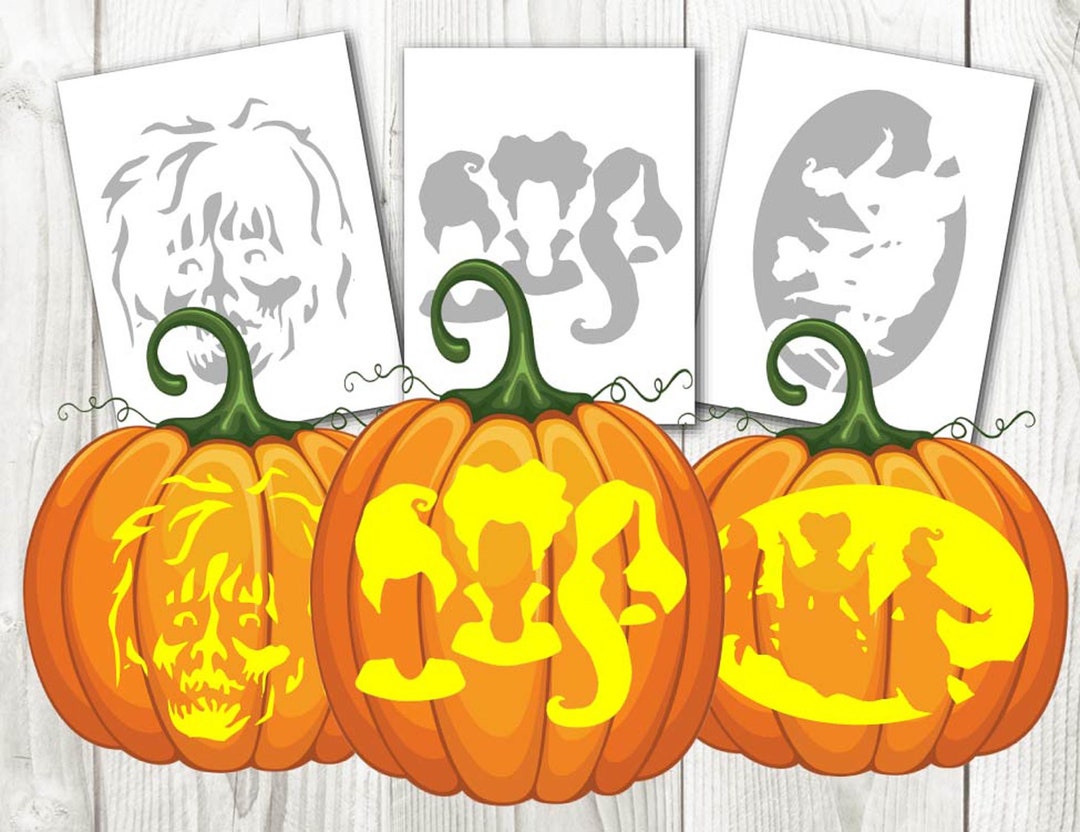 Halloween Hocus Pocus Pumpkin Stencil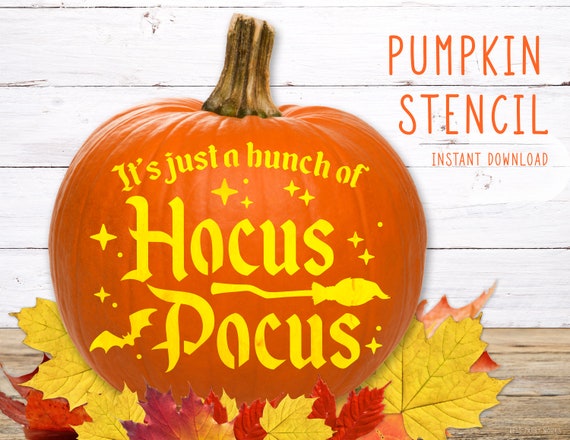 Hocus Pocus Pumpkin Stencil
Here are a variety of pumpkin stencils that you can order this Halloween!
Hocus Pocus Pumpkin Stencil Set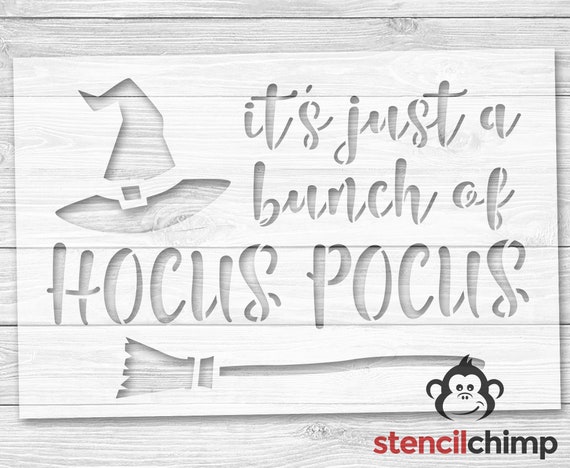 Bunch of Hocus Pocus Stencil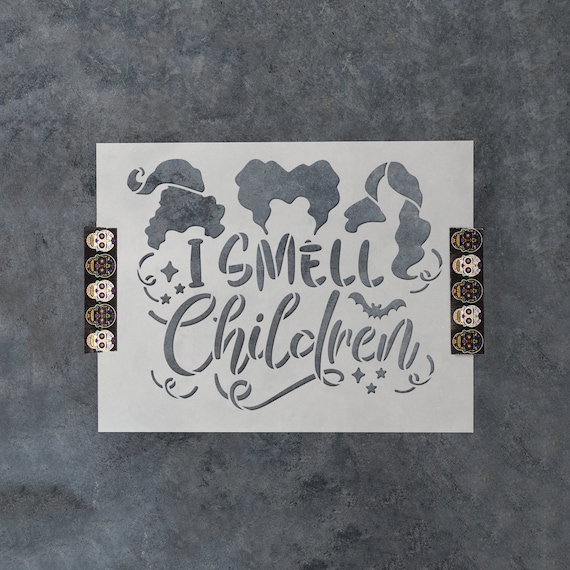 I Smell Children Stencil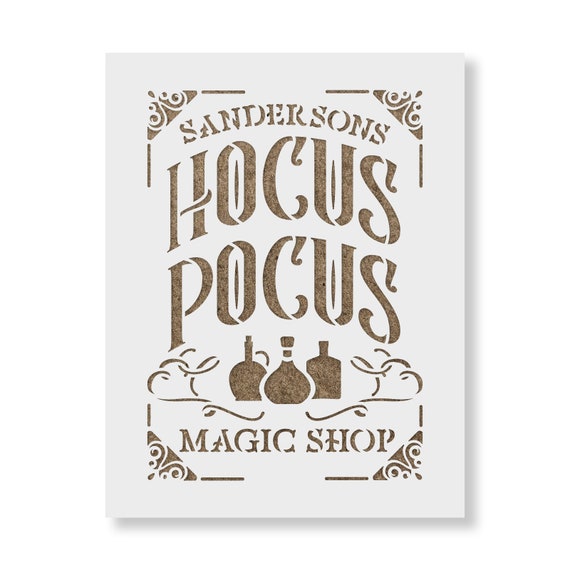 Hocus Pocus Shop Stencil
Hocus Pocus Pumpkin Stencils FAQ for Busy Moms
I've heard about the Sanderson sisters. Are they on these stencils?
The Sanderson sisters are central characters from the movie, and many Hocus Pocus pumpkin stencils feature these iconic witches, including designs inspired by Bette Midler's character.
I'm in a hurry. Can I get an instant download of the stencil?
Etsy offers instant download options for Hocus Pocus printable pumpkin stencils, including those inspired by Disney pumpkin stencils. It's quick and convenient for the busy mom on-the-go. You can find a variety of stencils above in this post.
Where can I display my finished pumpkin?
Your carved pumpkin, especially with a design from a Hocus Pocus stencil printable, would look fantastic on your front porch! It's a great way to showcase your Halloween spirit.
Are these stencils free?
There are several free pumpkin stencils available online, including free pumpkin carving patterns inspired by Hocus Pocus. However, in this post, I only link to Hocus Pocus stencils that are available for purchase on Etsy.
Can I use these for other Hocus Pocus crafts?
Apart from using them on real pumpkins, the Hocus Pocus Halloween stencils can be used for other fun Halloween decor. You can use them for pumpkin painting or even for drawing and coloring on plain paper or cardstock paper.
I'm new to this. Are there easy patterns available?
There are patterns available for every skill level. From easy patterns for beginners to intricate designs for a seasoned Hocus Pocus fan, there's something for everyone.
What's the best way to carve these designs?
For the best results, use a pumpkin carving kit which contains specialized pumpkin carving tools designed to handle both broad designs and smaller details.
Where can I find other Disney-themed stencils?
There are plenty of Disney pumpkin stencils available online, featuring not just characters from the best Halloween movies like Hocus Pocus, but also Disney villains and other favorite characters.
Do you have any Hocus Pocus-themed recommendations for a Halloween party?
Besides pumpkin carving, consider using Hocus Pocus Halloween printables for party decorations. There are also fun Hocus Pocus crafts and ideas for Halloween party decorations, inspired by the original movie.
My pumpkin doesn't glow well. Any tips?
A pumpkin glow can be enhanced using LED lights for pumpkins outdoors or flameless candles. Make sure to carve out the design well and clean the inner walls of the pumpkin for the best results.
I want to involve my kids. Are there any fun kids pumpkin carving stencil options?
Many designs are kid-friendly. However, always supervise young children and consider using safer tools or a fun original design. You can find a list of more pumpkin stencil options at the top of this post.
Can I get these stencils in a physical format?
While many stencils are digital files for instant download, there are sellers that provide physical copies. However, the printable page option is often more convenient for last-minute preparations. Stencils for purchase are located at the bottom of the post above.
Is there a new stencil design this year?
Every Halloween season sees the introduction of new designs, and this year is no exception. You'll find the latest version of stencils, inspired by scenes from last year and favorite moments from the movie.
I'm a regular visitor to a pumpkin patch. Can I use these stencils on pumpkins from there?
Real pumpkins from a pumpkin patch are perfect for these stencils. Just pick a pumpkin that matches the size and shape of your chosen design for the best fit.
I'm a Disney fan. Will I love these designs?
If you're a Disney fan, especially of the Hocus Pocus movie, you're in the right place. These designs combine the magic of the Disney movie with the fun activity of pumpkin carving, perfect for the Halloween season.
Any last words for Hocus Pocus enthusiasts?
"Happy Halloween" to all! Dive into the fun of the season with Hocus Pocus-inspired crafts, stencils, and party ideas. After all, it's just a bunch of Hocus Pocus!
We hope this FAQ helps all busy moms get into the Halloween spirit with ease and fun!