Celebrate the 4th of July this year with this beautiful red white and blue slime for the kids!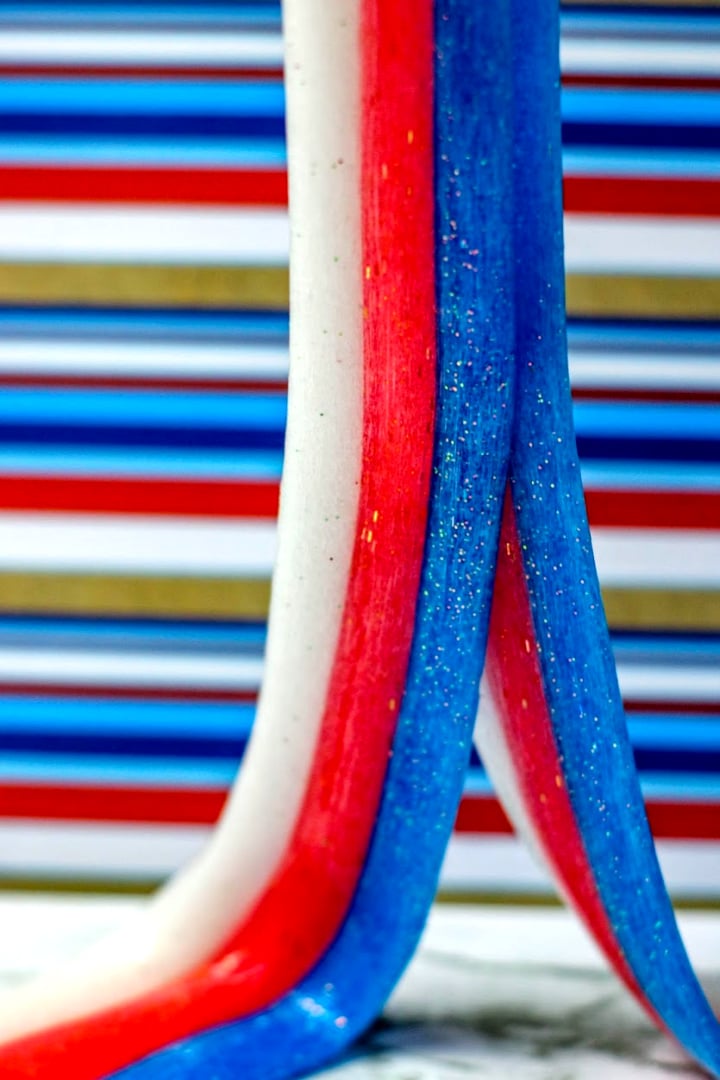 If you are looking for a new slime recipe this year to help celebrate the 4th of July, this is IT!
This red, white, and blue patriotic slime is a great recipe to add to your collection of slime recipes!
Slime recipes are a big hit at my house. My kids love creating slime. We love to experiment with new colors, textures, recipes, and more.
Get as creative as you'd like with your slime recipes. You can make a slime recipe for just about every holiday during the year.
This particular recipe focuses on the colors red, white, and blue. According to PBS.org, The colors of the flag are symbolic as well; red symbolizes hardiness and valor, white symbolizes purity and innocence, and blue represents vigilance, perseverance and justice.
Enjoy our version of patriotic slime this year and let us know how it turns out for you!
While you are here, check out these other patriotic activities to take advantage of this year:
Red White and Blue Slime
Supplies: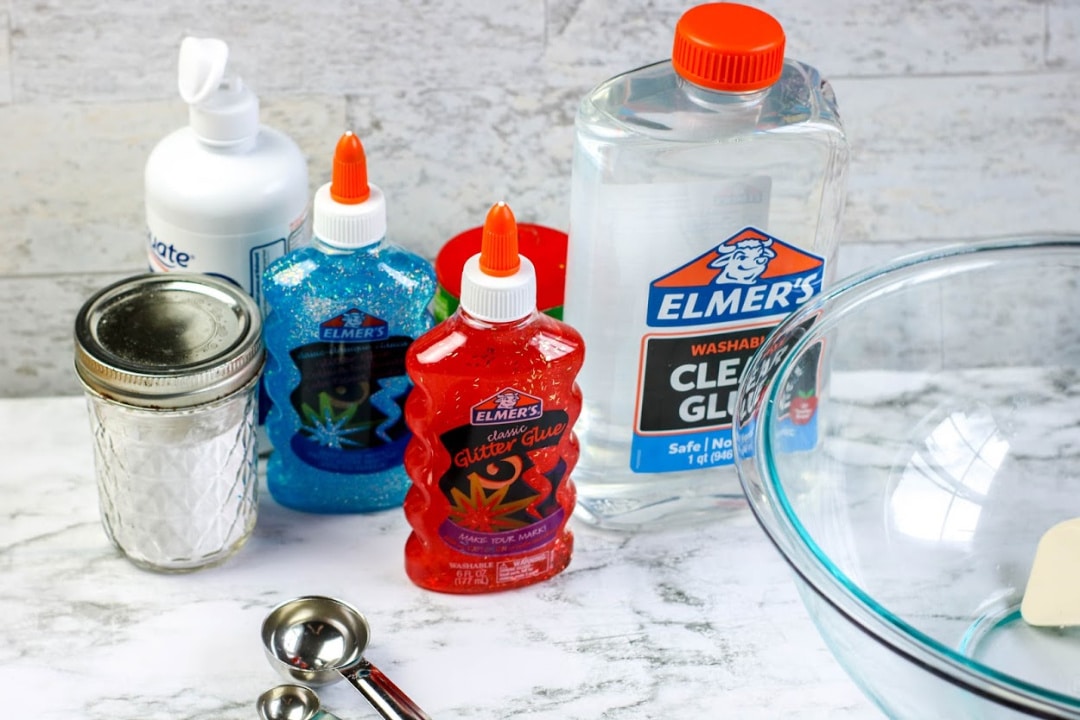 Directions:
You will make three separate batches of slime with one in each color.
Empty the glue into a large bowl.
Fill the empty glue bottle about ⅓ full with warm water (about ¼ cup) and seal with the lid. Shake well to combine the remaining glue with the water. Pour into bowl with glue and stir to combine.
Add the baking soda to the glue and stir to mix thoroughly.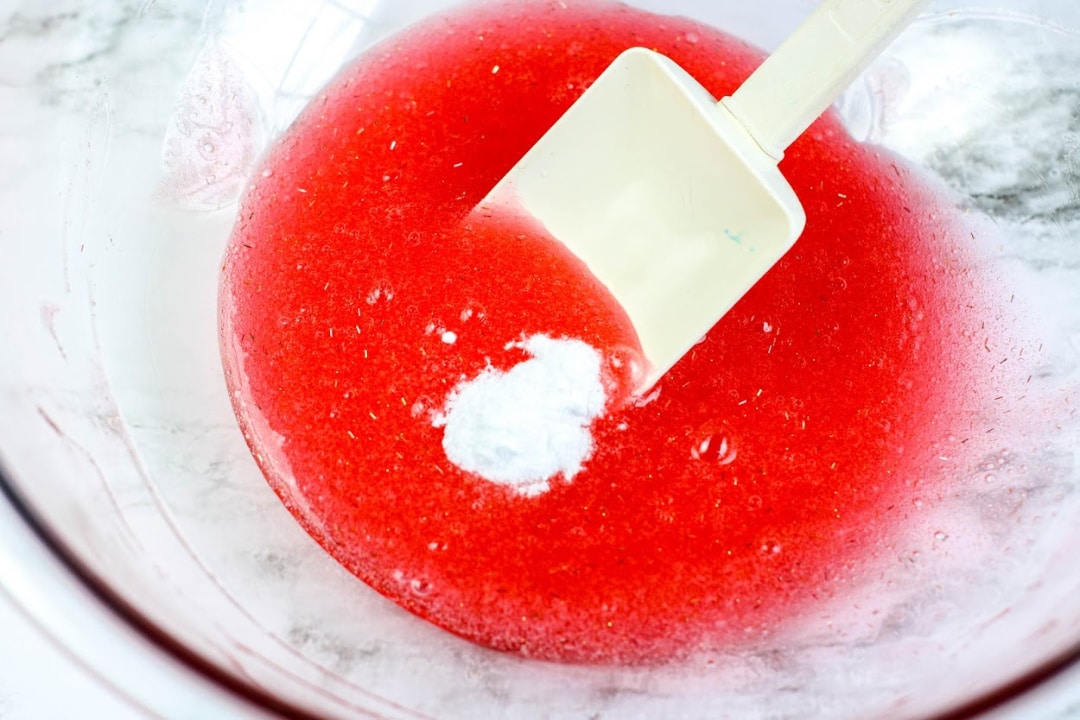 If you are adding additional glitter, food coloring, or confetti, stir into the glue mixture before adding the contact lens solution.
Add contact lens solution to the glue mixture and stir well. (Note: regular glue will require less contact lens solution than glitter glue. Add the contact lens solution slowly, mixing between additions, and add only enough to bring the glue together into a soft ball.)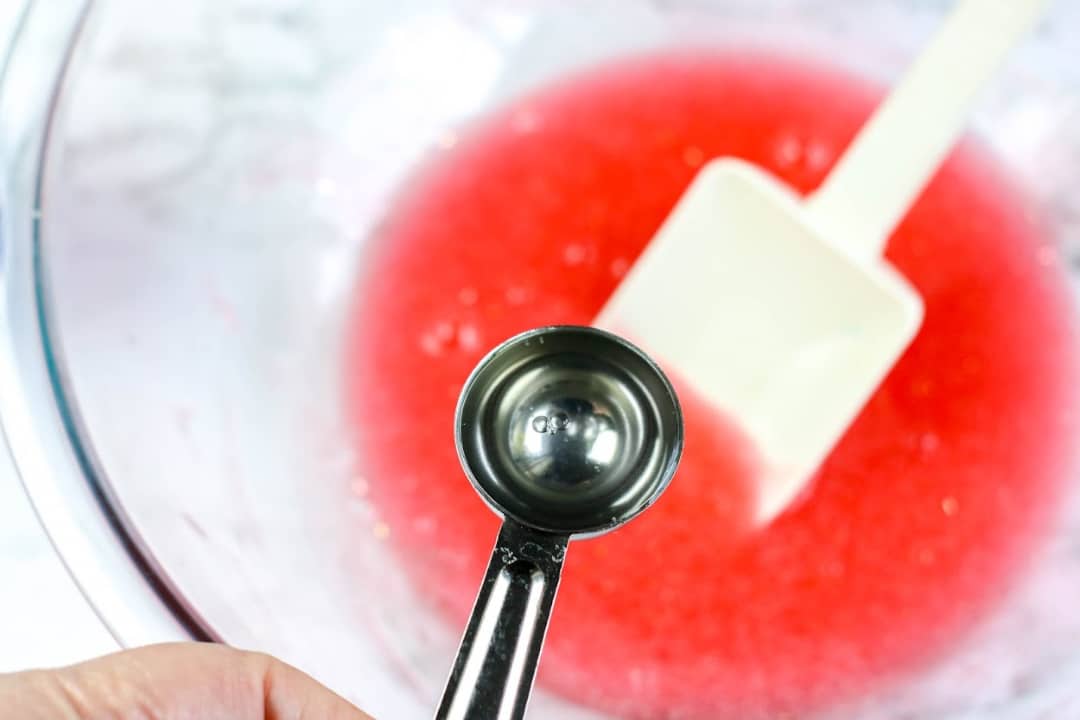 Remove the slime from the bowl. The slime will be sticky. Begin to play with the slime, stretching or kneading it as you would bread dough, to bring the slime together. The slime is ready when it is no longer sticky.
Best if stored in an airtight container in the refrigerator when not in use.