Create this colorful Salt Painting Calico Corn this fall season with salt and watercolors!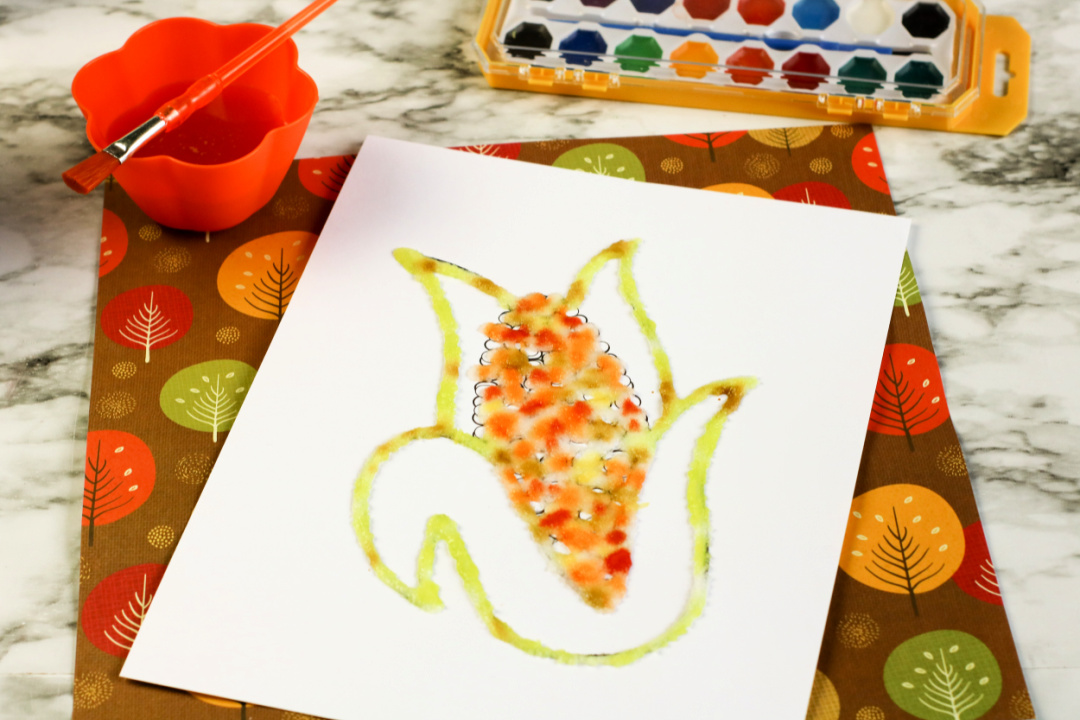 My kids love to paint. We paint regularly! I set the table up with a tablecloth and set out their water cups, paints, and paintbrushes.
I did some quick research and found out that salt is an excellent substitute for paint and is another fun way to explore creativity!
Salt is easy to find and this activity takes only a few minutes to prepare. I also provide you with the FREE calico corn template to use for this activity.
The final product looks just like regular paint! This post will show you how easy it is to make your own salt paintings with your little ones at home.
Salt Painting Calico Corn
Supplies:
Directions:
Print the calico corn page.
Trace around the image on the coloring page with glue.
Sprinkle glue with salt as you would with glitter. Tape the paper to settle the salt into any grooves. Gently lift the paper and shake to remove the excess salt.
Dip paintbrush in water and blend with watercolor to soften. Saturate the paintbrush with watercolor. Then, gently touch the paintbrush to the salt. The color will spread.
Allow the picture to dry completely before displaying or gifting.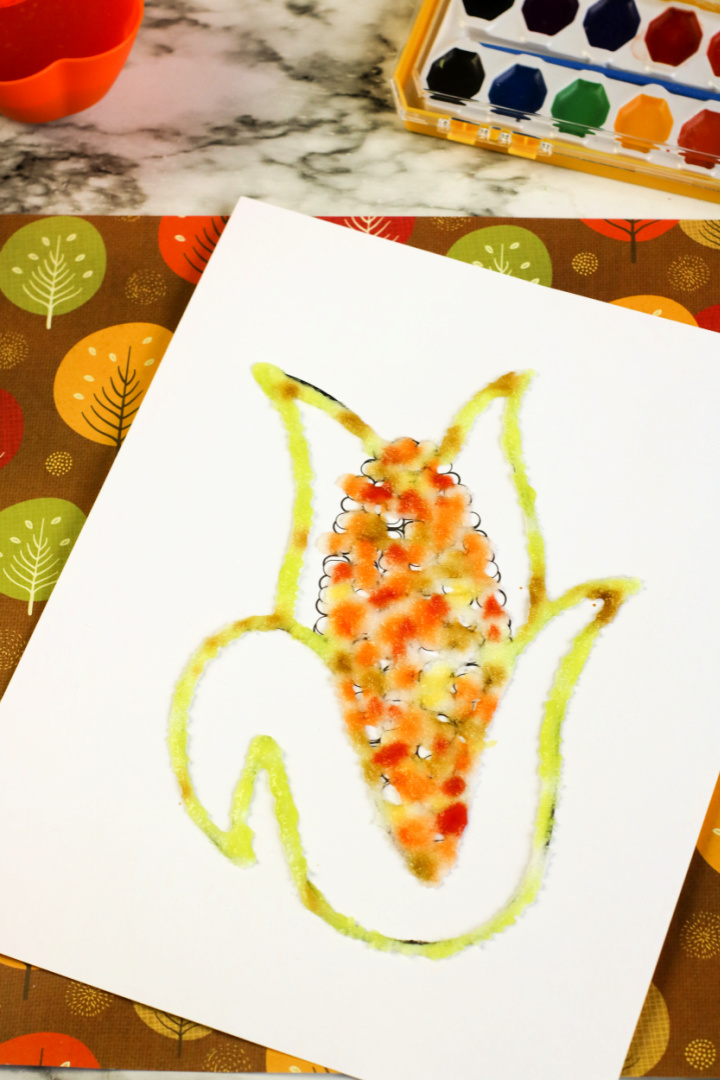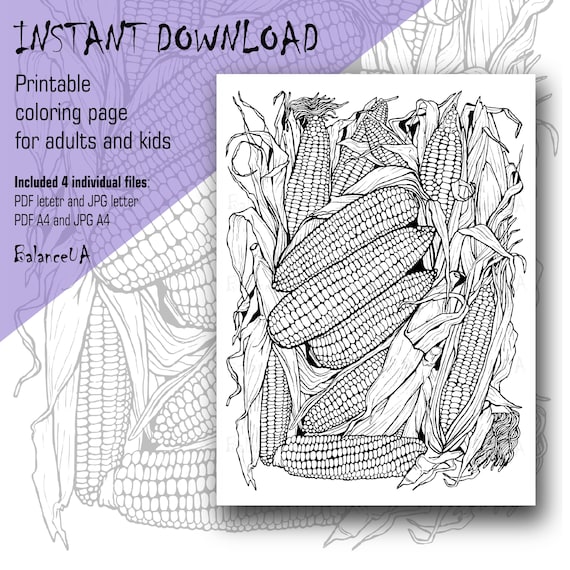 Corn Printable Coloring Page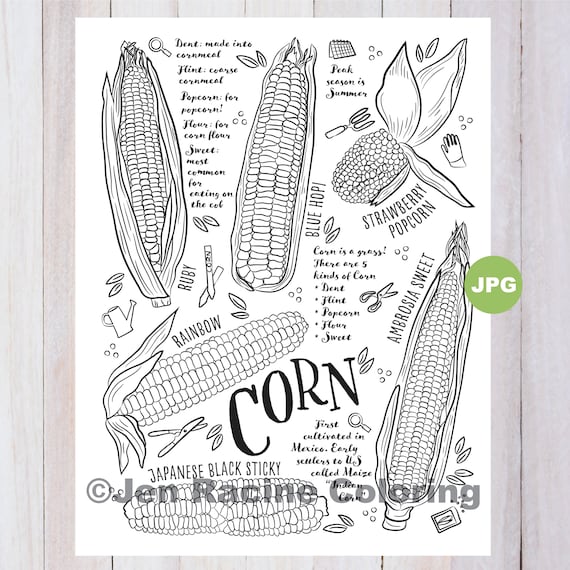 Corn Coloring Page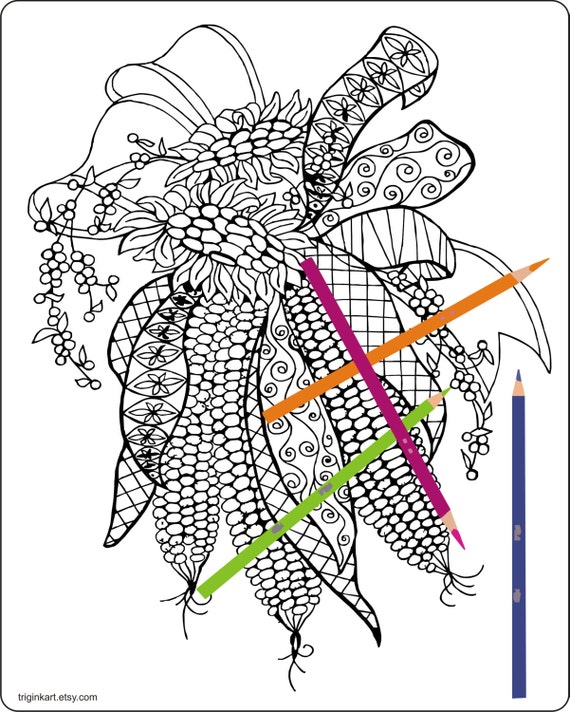 Calico Corn Coloring Page