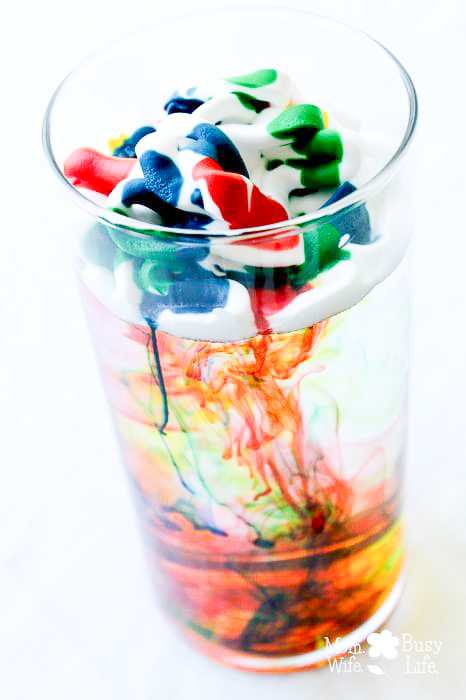 How to Make Shaving Cream Rain – a science experiment
With the spring and summer approaching, you can be sure I've stocked up on a few basic household craft items to keep my kids entertained during the breaks! I love to find fun activities for the girls to do that don't require too many ingredients or steps. I like for activities to be as easy as possible. The more complicated something gets, the more turned off of an experiment I get.
With that being said, I found an amazing spring/summertime activity for your children to do on those days when they get bored! The best part? You only need four things! Read on to find how to make Shaving Cream Rain!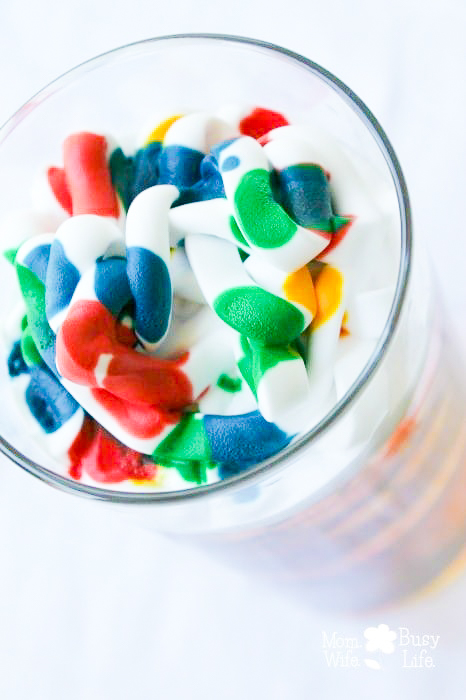 How to Make Shaving Cream Rain
Supplies:
Directions:
Fill your glass about 75% full with water.
Shake the shaving cream well.
Spray a layer of shaving cream on top of the water until covered.
Drop two drops of each color of food coloring on top of the shaving cream.
Watch the food coloring make it's way slowly down into the water.
Add more food coloring as desired to create more rain!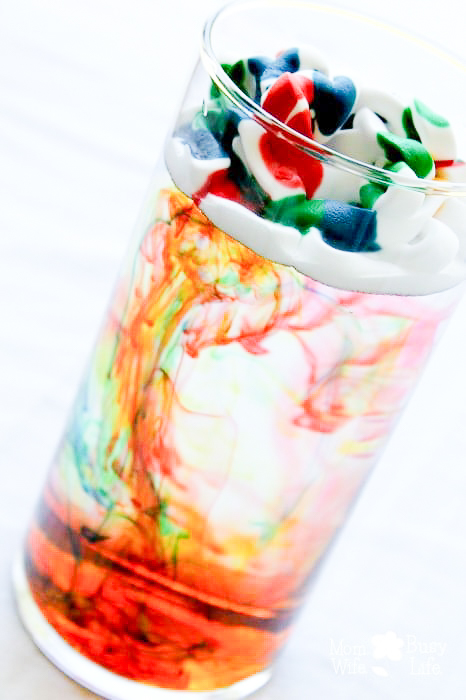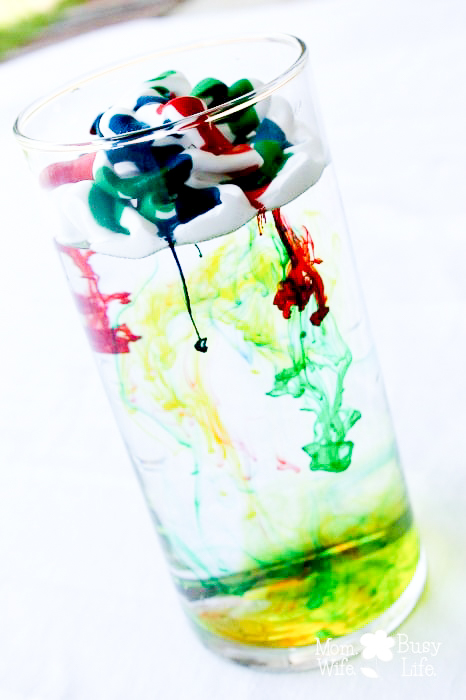 The shaving cream serves as the cloud while the food coloring is the rain! You can just use blue for this experiment if you'd like, but I think it's more fun to watch the different colors come together!
Here are a few YouTube videos that I found that show this experiment in action:
**Warning! Do not drink! While this may look like a tasty beverage, it's not, so please make sure your children know that this is not for drinking!**
While you are here, check out how we made our own colorful sand and color changing milk!
We also tried this using a large pitcher and it worked out very well! We used a "neon" set of food coloring for this experiment and the primary colors of food coloring for the experiment above.
I love this picture below! You can see the food coloring coming down through the shaving cream!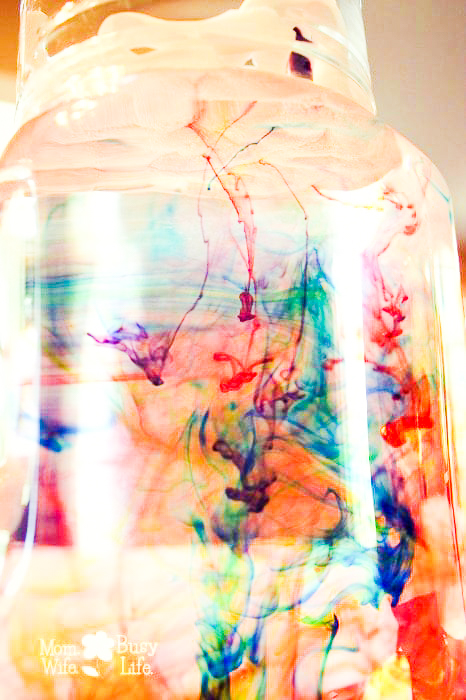 My girls loved this experiment and I did, too! We will definitely be making Shaving Cream Rain again!