These Air Fryer Easy Cheesy Pizza Bagels are an easy meal time solution for the family! These bagels take very little prep time and are ready in 5 minutes.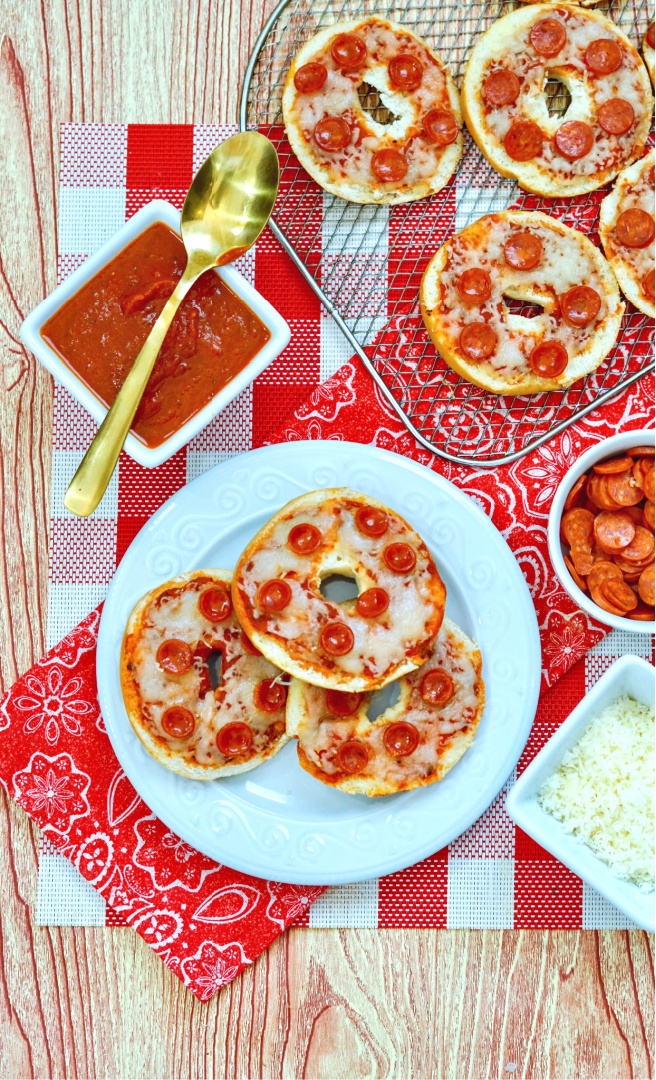 If you've had a busy day and need a quick dinner time solution in the evening, consider making these pizza bagels for the kids using your air fryer!
Are you familiar with using an air fryer? If not, you may be asking yourself, "What is an air fryer and how does it work?!"
According to Wikipedia, "an air fryer is a kitchen appliance that cooks by circulating hot air around the food. A mechanical fan circulates the hot air around the food at high speed, cooking the food and producing a crispy layer."
Air fryers are becoming a necessary item in most kitchens and as time goes on, I learn that more and more of my military mom friends are using air fryers to make delicious recipes for their families at the end of a busy day with the kids!
Today I wanted to share an air fryer recipe that I believe may become a family favorite for your own family and the perfect recipe to add to your meal planning each week.
If you love serving pizza on a regular basis, consider this pizza bagel alternative to change things up and keep kids from getting bored with traditional pizza! (Is that even a thing, though?! I'm not sure my kids ever get bored with pizza!)
Air Fryer Easy Cheesy Pizza Bagels
Ingredients:
Mini Bagels
Mini Pepperoni
Mozzarella Cheese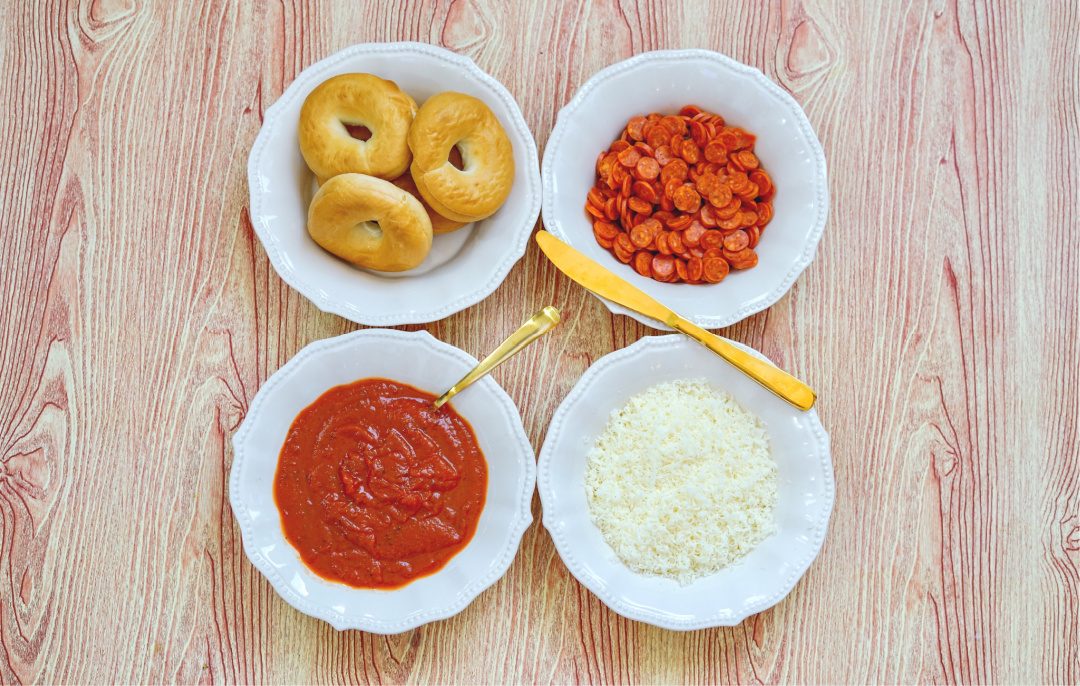 Directions:
Slice bagels in half.
Coat with pizza sauce.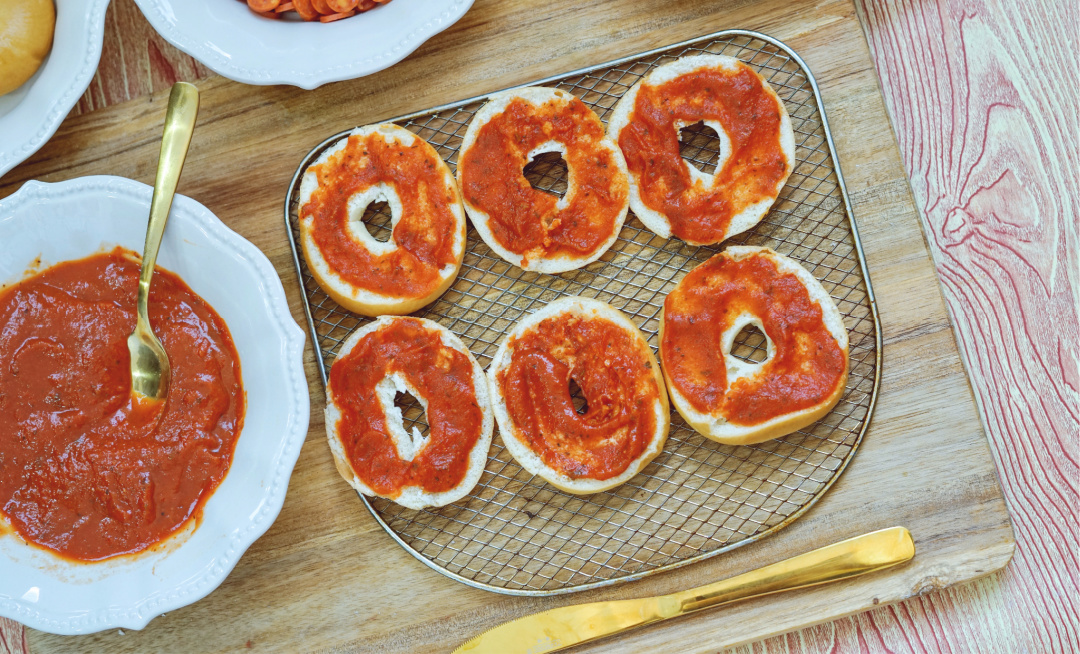 Sprinkle with cheese.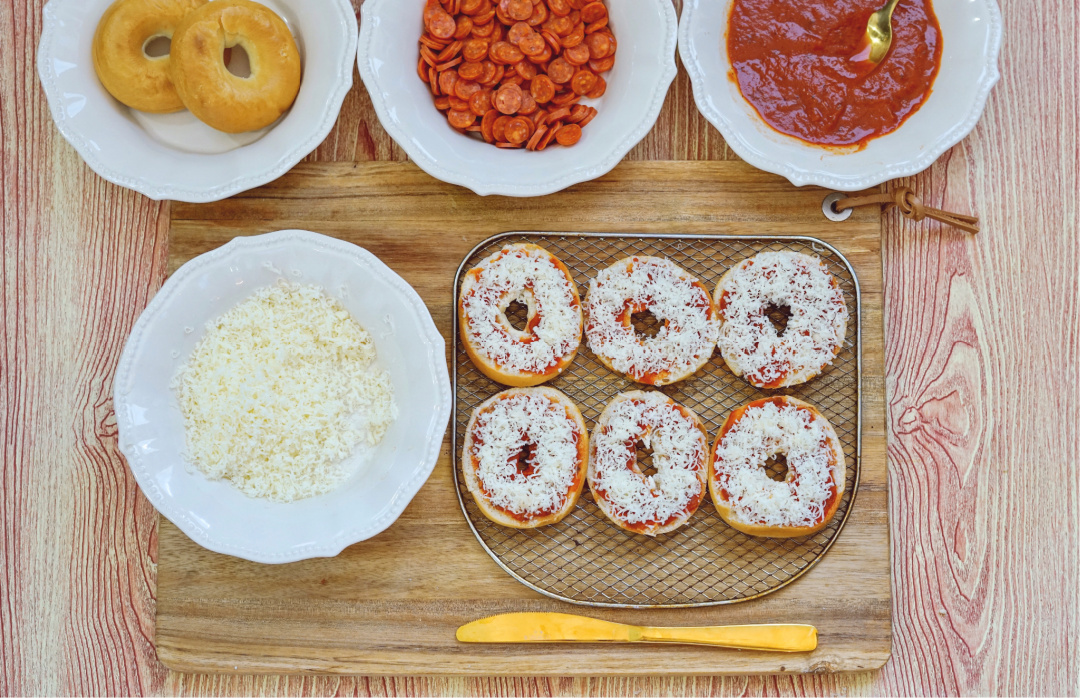 Place pepperonis on top.
Place on the air fryer racks and air fry for 5 minutes at 360 degrees.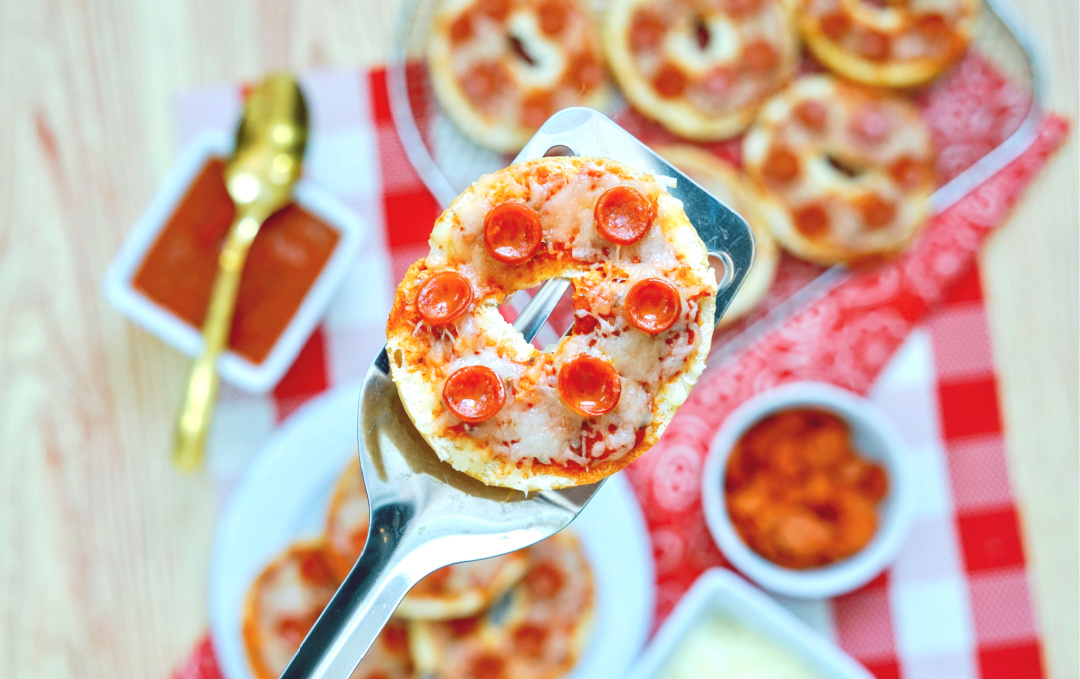 Serve & enjoy!
While you are here, you may enjoy this pizza recipe using biscuits instead of bagels: