Are you looking for a cool spin on a pizza recipe? Try Easy Cheesy Biscuit Pizza! This is a family friendly recipe that may have the kids begging for more!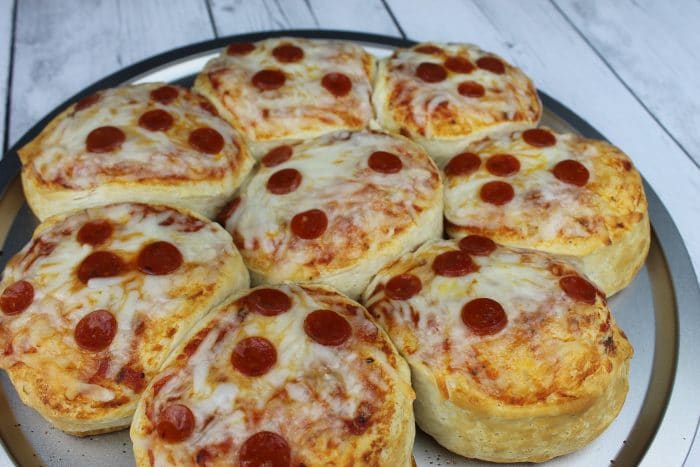 Pizza is one of my most favorite foods.
Honestly, I could eat it at least 3 times a week! At the end of a long week or on a night we get home late from a ball game, pizza is usually our go to meal. We sometimes pick up one from our favorite pizza place, pop a frozen one in the oven, or make these super easy and scrumptious mini biscuit pizzas.
These mini pizzas can be ready for the oven in all of 5 minutes and on your plate, ready to eat, in less than 20! These are a go-to pizza favorite in our house and you can make them in so many different ways!
An added bonus is that your kiddos can help make them!
They are also great for lunches and snacks. I hope they become a staple in your house too!
Easy Cheesy Biscuit Pizza
Ingredients:
1 (8 ct.) tube of large Pillsbury biscuits
1 jar of pizza sauce
pizza toppings: sausage, pepperoni, ham, bacon, olives, mushrooms, spinach
garlic salt
shredded mozzarella cheese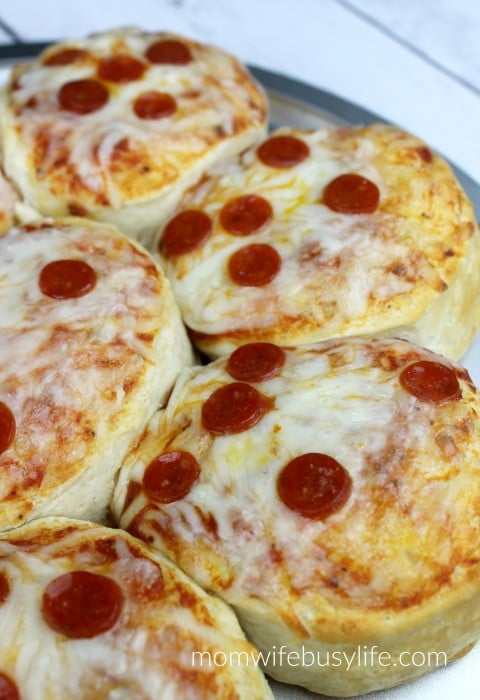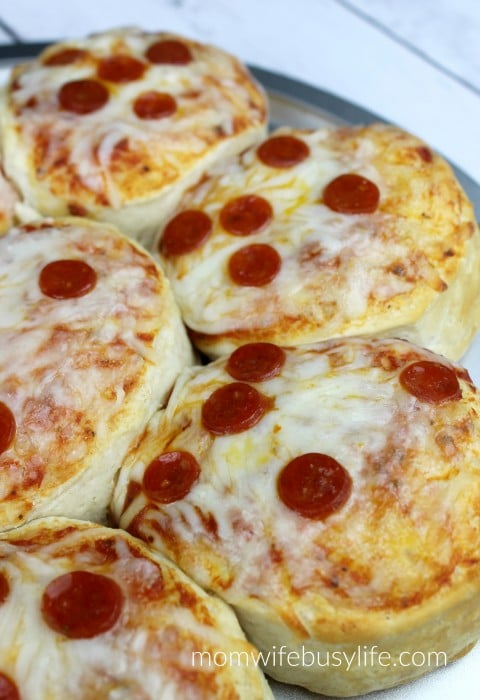 Directions:
Spray a pizza pan with cooking spray.
Spread the biscuits out on the pan.
Using a spoon, flatten the middles of the biscuits slightly.
Spoon 1 tbs. pizza sauce into the middle of the biscuits.
Sprinkle a little garlic powder on top of each biscuit.
Add 1 tbs. of pizza sauce on top of each biscuit.
Sprinkle the desired amount of cheese onto each biscuit.
Place your optional pizza toppings on top.
Bake on 350 degrees for 12-15 mins.
Remove from pan and serve immediately!
More great recipes:
Get access to all of my recipes here.