As a mom, have you ever heard someone mention their bucket list and thought – what exactly is that?
A bucket list is a list of things you want to do or accomplish before you "kick the bucket".
100 Bucket List Ideas (to do before you die!)
While some bucket lists can be focused on adventure or travel goals, there are many types of bucket lists suitable for families.
FREE Printable Bucket Lists:
DIY Bucket List Craft:
These bucket lists below aren't exactly "before you kick the bucket" lists, but rather fun guides families can use in transition between months, seasons, and more.
In this guide, we'll explain what a bucket list is and explore the different types of bucket lists you can find for families.
Travel Bucket Lists
A popular type of bucket list for families is the travel-themed bucket list.
This is where you create a list of places you want to visit before your kids grow up.
You can choose to focus on a specific country or continent, or even include places from all over the world.
Some popular travel bucket list destinations for families include Disney World, national parks, and famous landmarks like the Eiffel Tower or the Great Wall of China.
If you're considering sticking with the United States, this travel bucket list bundle is perfect for your family!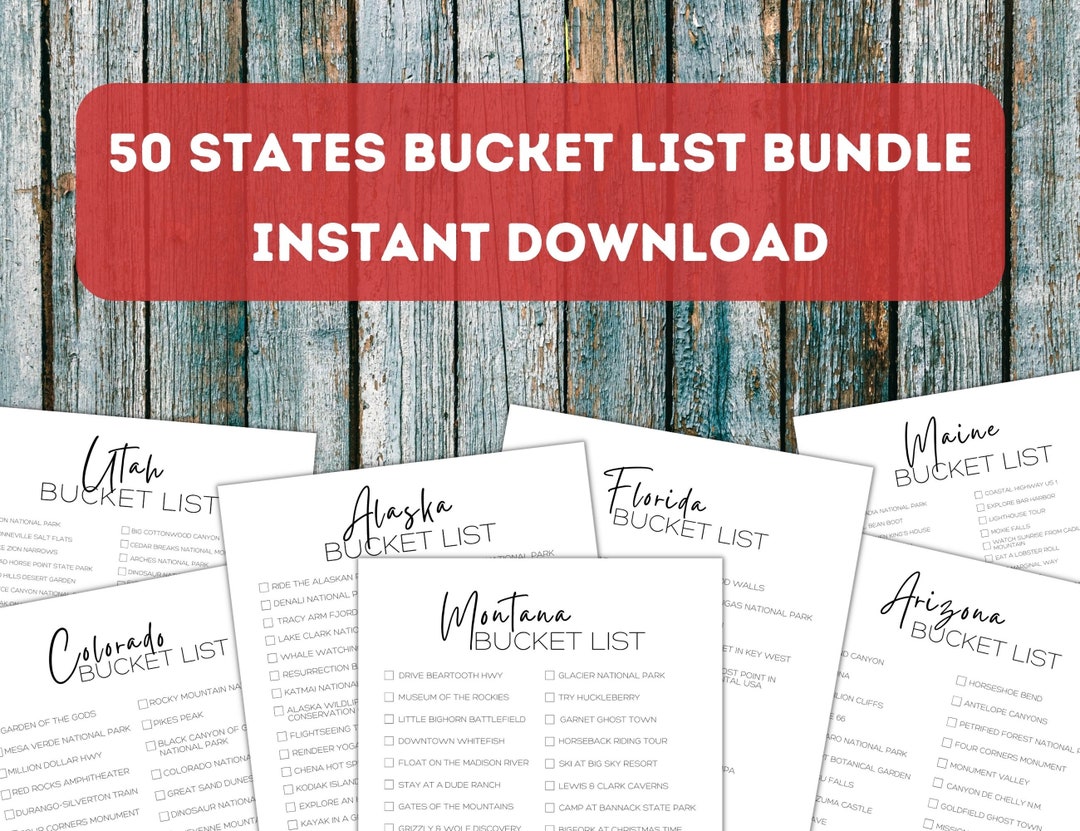 50 States Bucket List Printable Bundle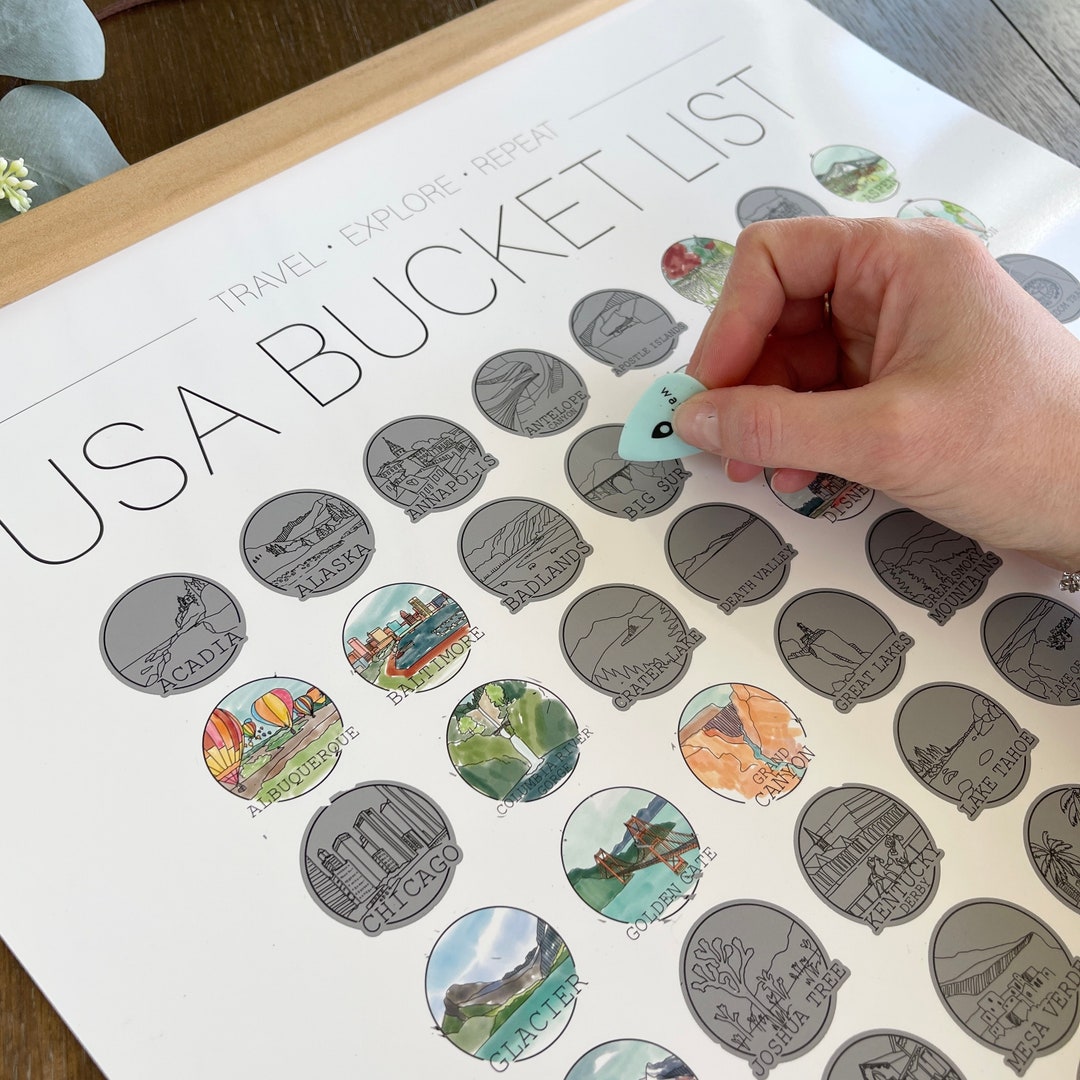 USA Bucket List Scratch off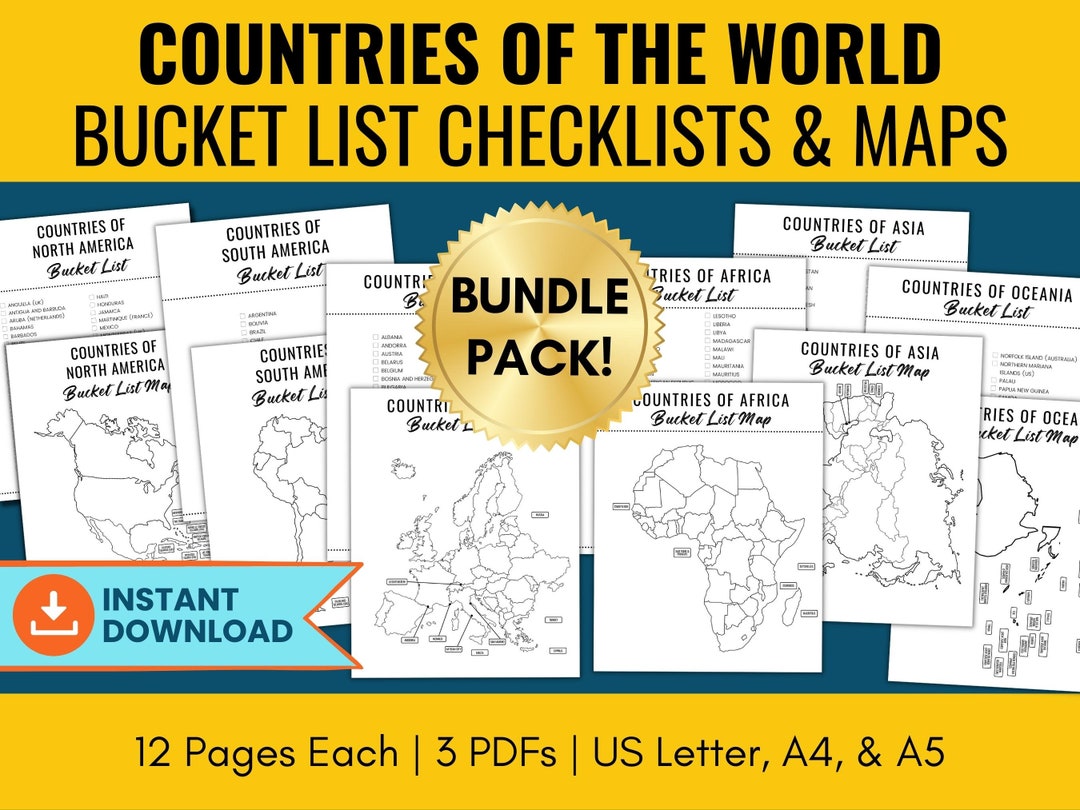 Countries of the World Bucket List
More travel bucket lists:
Adventure Bucket Lists
If you and your family love outdoor activities and exploring nature, then an adventure bucket list might be for you.
This type of bucket list includes activities like hiking, camping, kayaking, and even skydiving!
You can create a list of all the adventures you want to experience with your family and cross them off as you go.
Remember to always prioritize safety when planning adventure activities.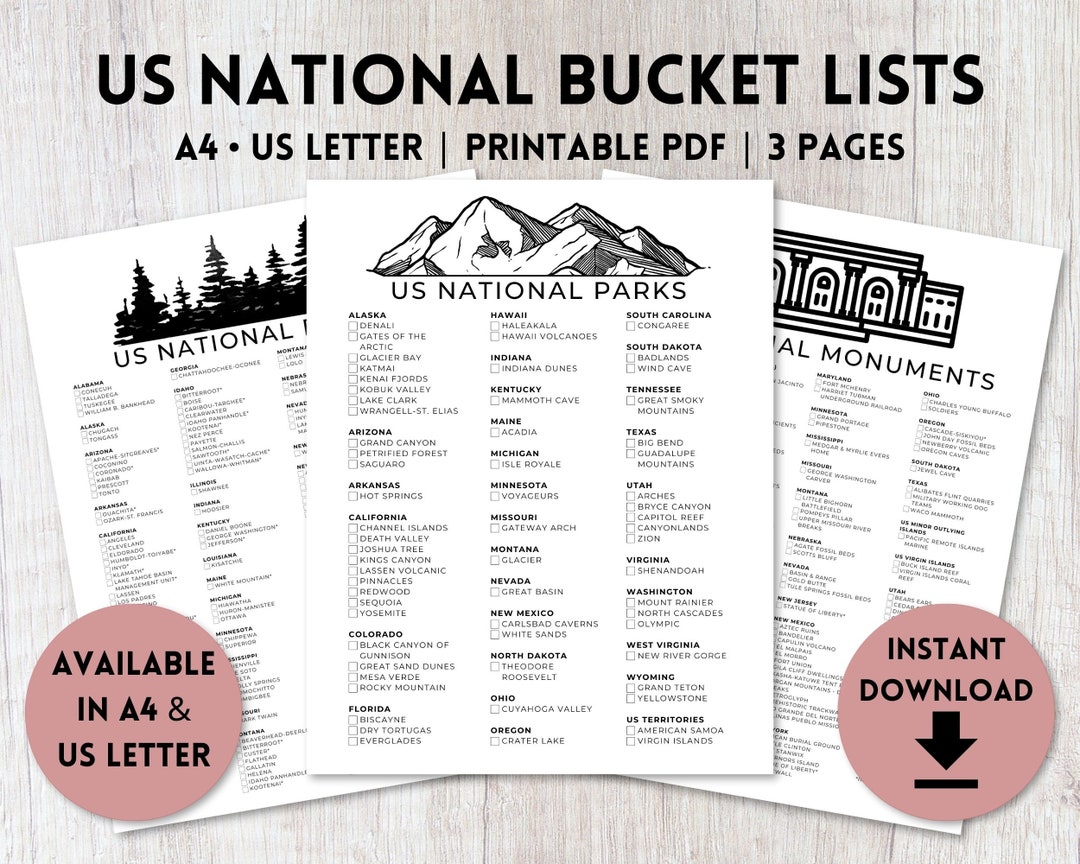 US National Bucket Lists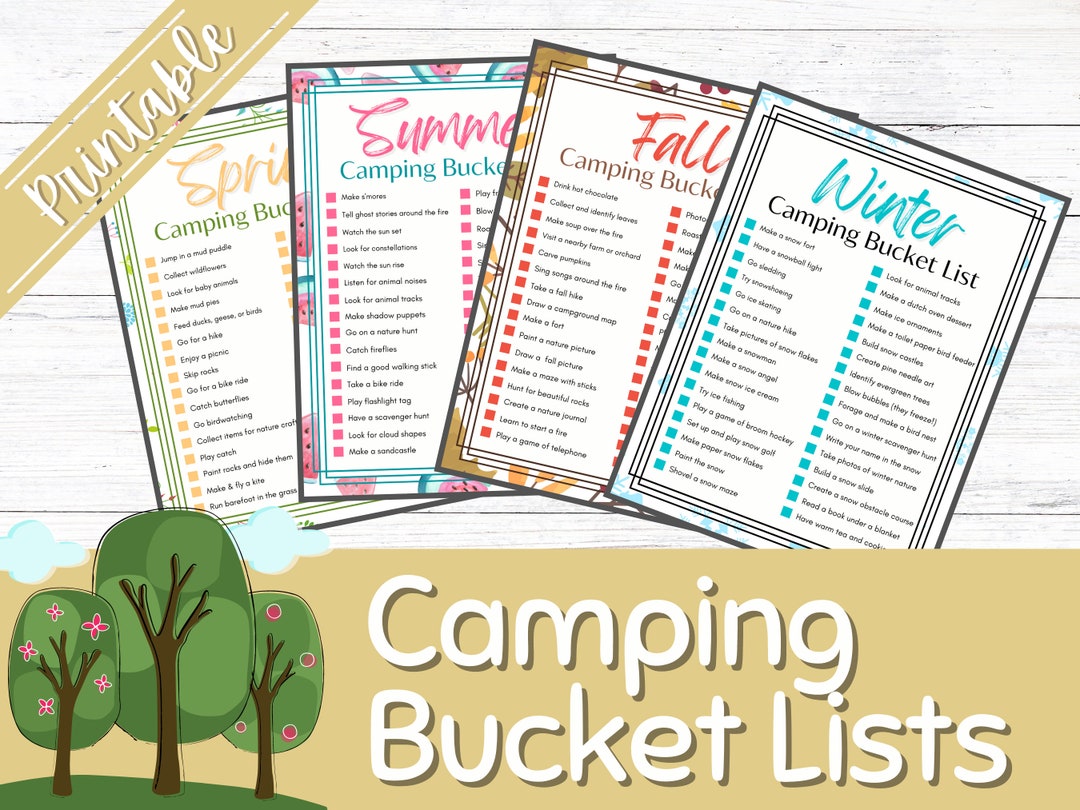 Camping Bucket List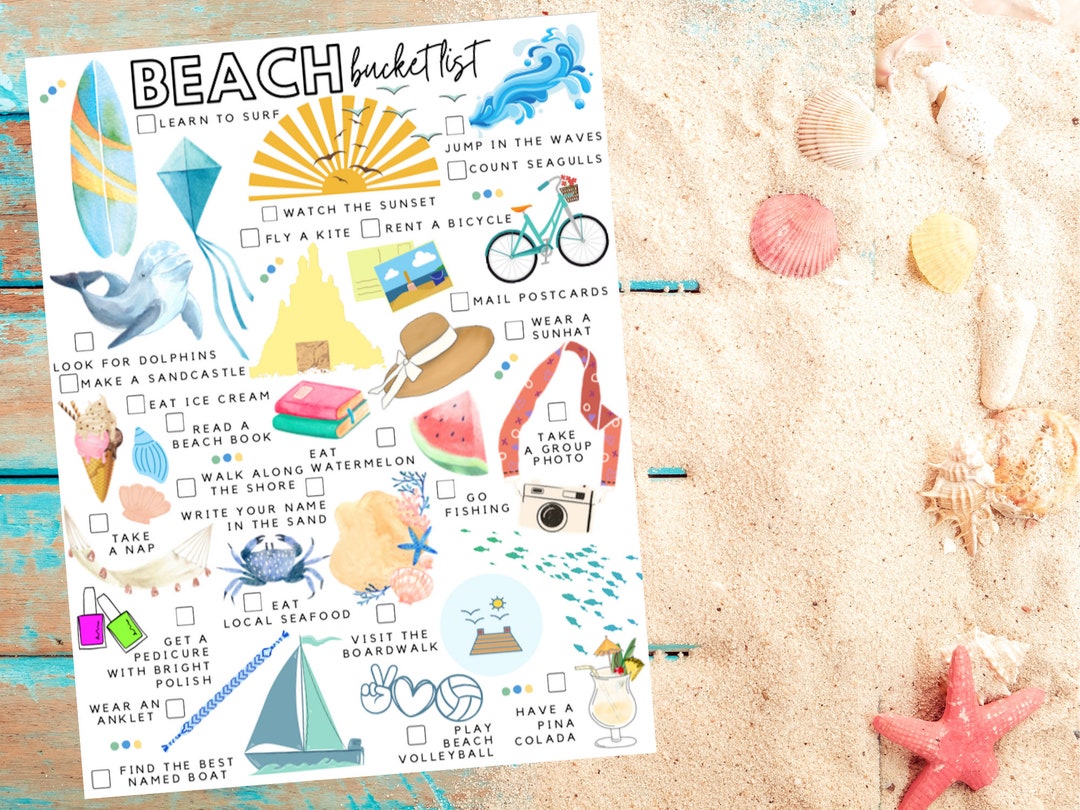 Printable Beach Bucket List
Educational Bucket Lists
Educational bucket lists are perfect for families looking to combine fun with learning.
You can include activities that teach your children new skills and knowledge.
Some examples include visiting museums, art galleries, historical landmarks, and science centers.
You can add items like learning a new language or skill to your educational bucket list.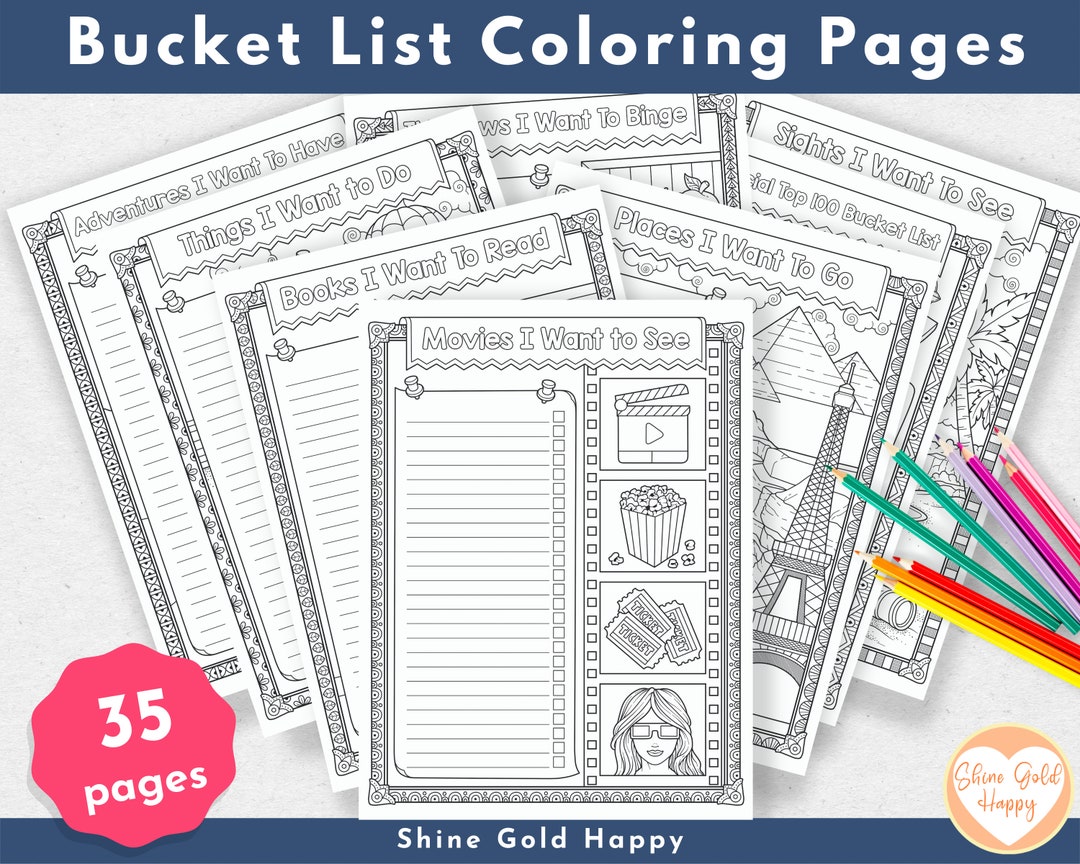 Bucket List Coloring Pages
Service Bucket Lists
A service bucket list includes activities that allow your family to give back to others.
This type of bucket list can include volunteering at a local shelter, donating to charities, or even starting a community garden.
Not only will you be doing something good for others, but it also teaches your children the value of helping others.
Seasonal Bucket Lists
A seasonal bucket list is a great way to make the most of every season with your family.
Include activities like picking pumpkins in the fall, building snowmen in winter, planting a garden in spring, and going on a picnic in summer.
This helps your family celebrate each season and create special memories together.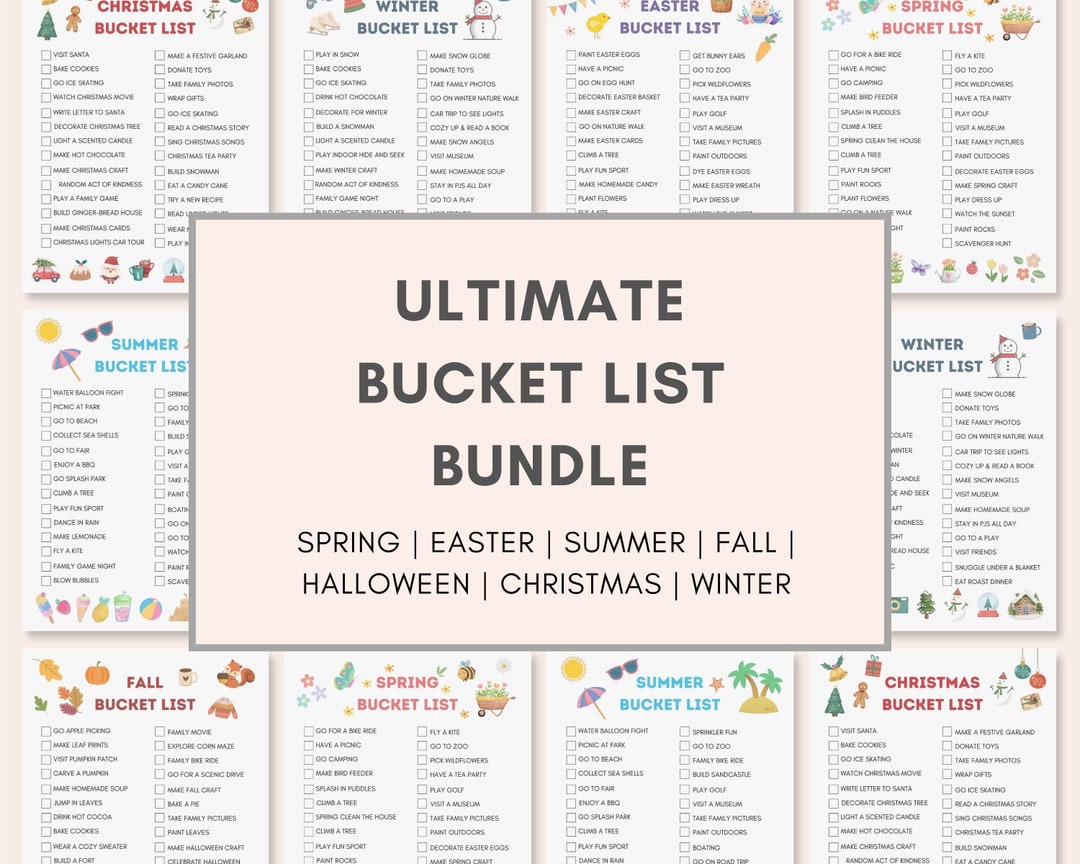 Ultimate Bucket List Bundle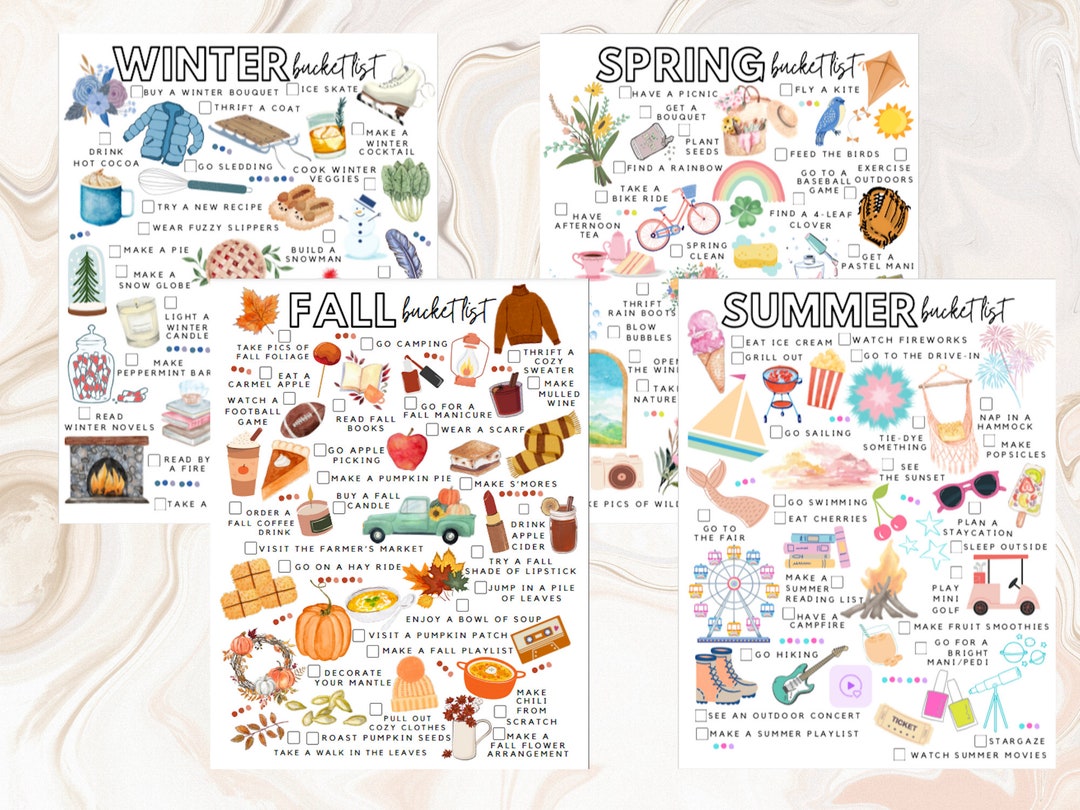 Printable Seasonal Bucket List Pack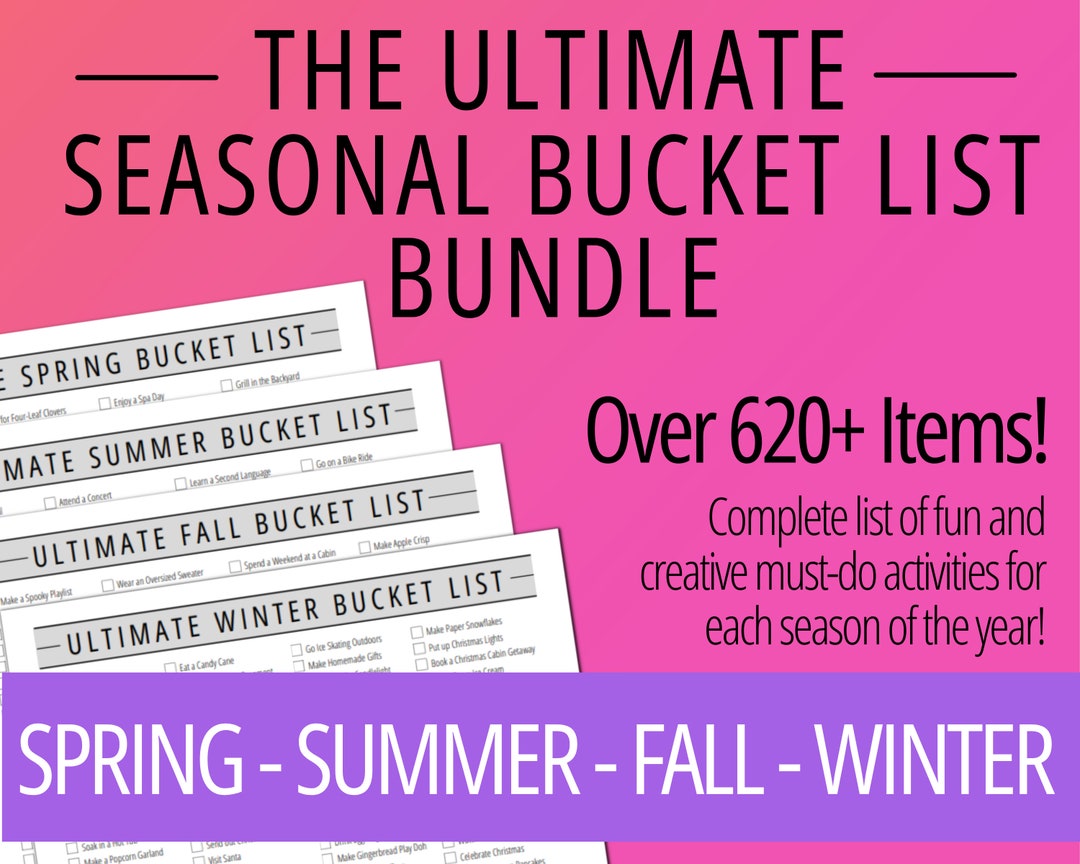 Seasonal Bucket List Bundle

Creating a family bucket list is a fun and engaging way to set goals and create memories with your loved ones.
Whether you decide to focus on travel, adventure, education, service or seasonal activities, the options are endless.
Start by brainstorming with your family and writing down your ideas.
Remember, the most important part is to have fun and make memories with those you love.
Happy bucket listing!
More Bucket Lists: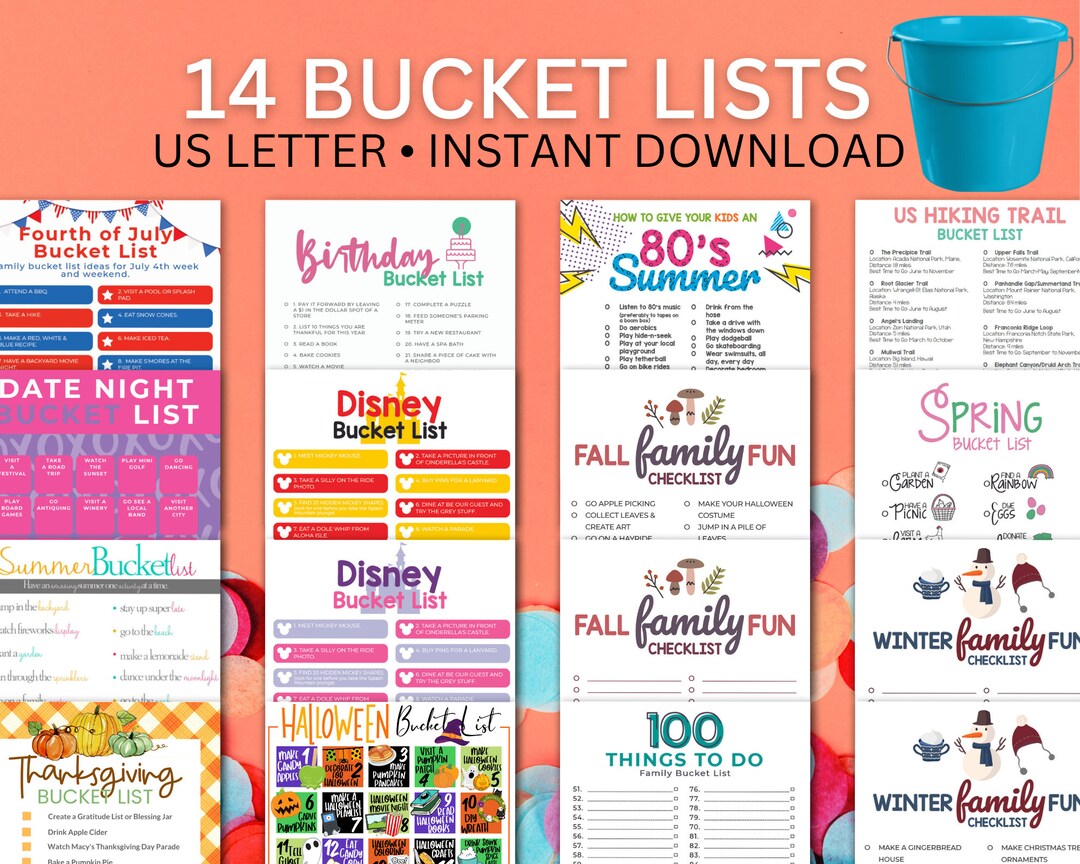 Bucket List Printable Set 2023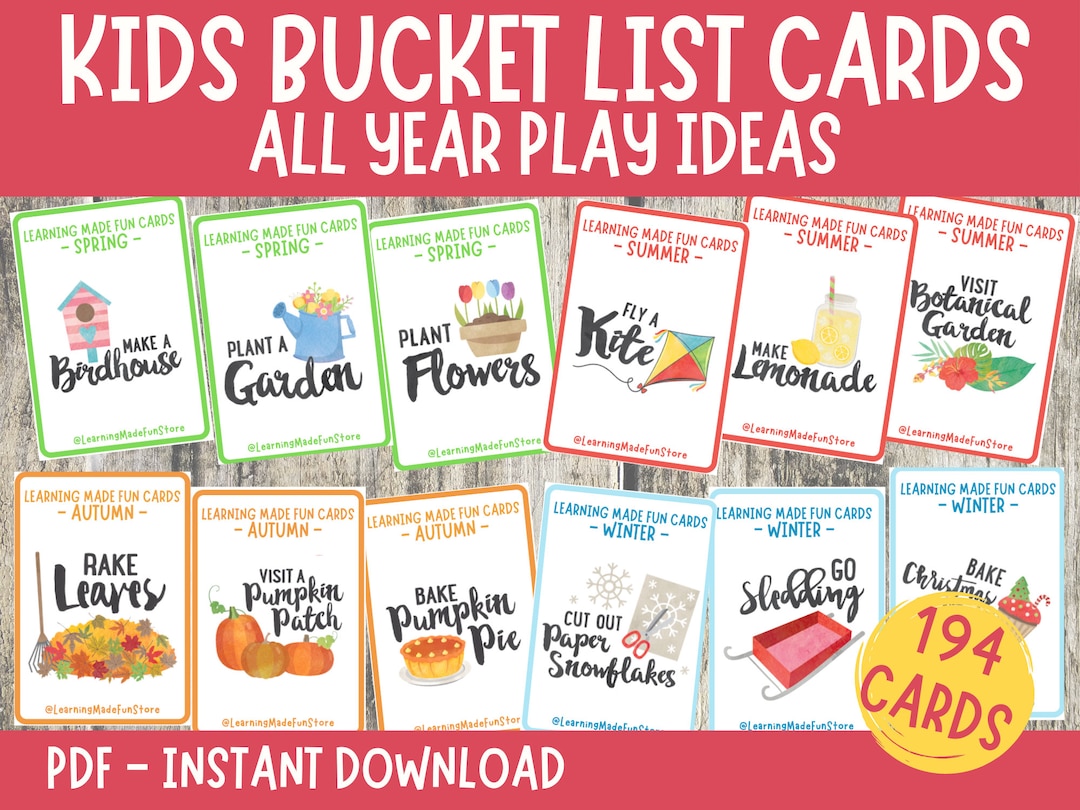 Kids Bucket List Seasonal Activity Cards