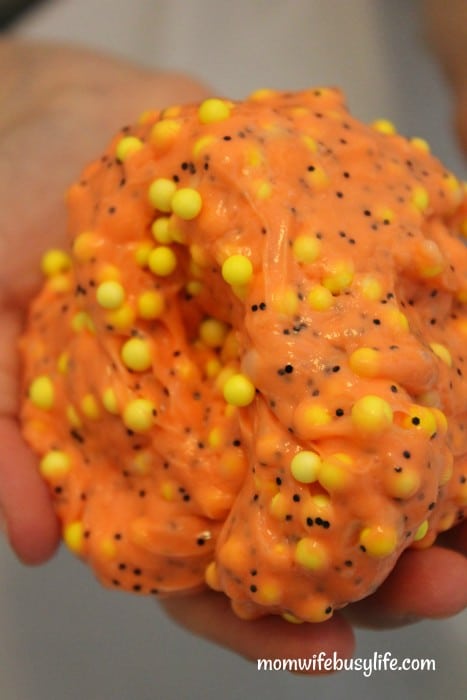 My girls have been begging me to make slime. It's like a daily thing around here. "Mom, do we have this? Do we have that?" They love watching YouTube videos of kids making slime and always want to try the different recipes and ingredients. Recently, we stumbled upon an easy slime recipe to create that doesn't require Borax. We changed the recipe up to make this our own and were very pleased with our batch. I think the batch we made is perfect for two children to play with. This recipe wasn't too sticky for the kids and they loved the texture. We added foam slime balls and glitter to our slime for added fun.
We did use Borax in our green slime recipe and our pink and blue slime recipes.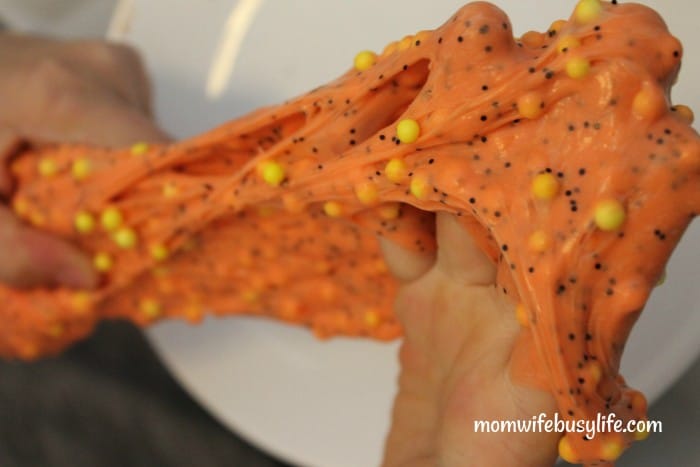 If you are looking for an easy slime recipe for the kids this Halloween, I recommend this recipe below!
Easy Halloween Slime Recipe (Without Borax)
1. Pour the glue in a mixing bowl.
2. Add baking soda, food coloring, and contact solution.
3. Add glitter and foam balls.
4. Mix well until slime forms.
Here's a video if you'd like to see how we made our Halloween slime: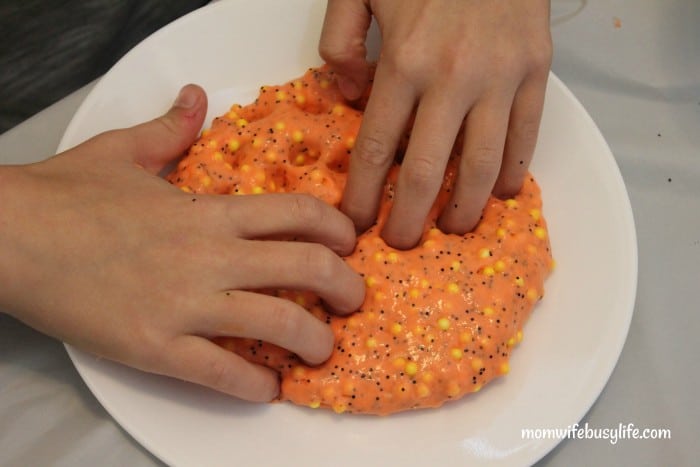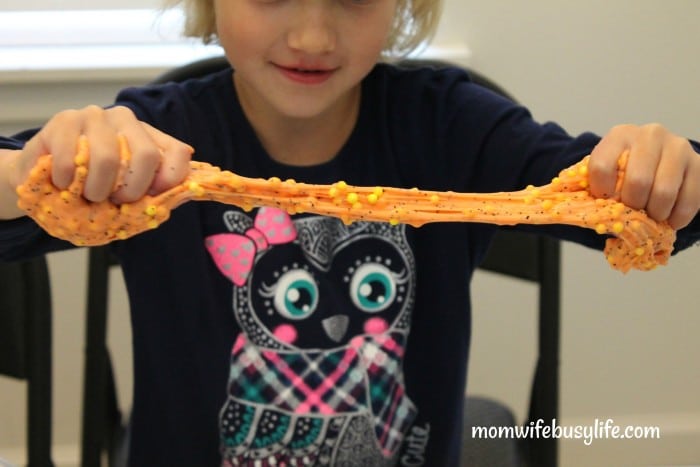 More Halloween Related Posts:
Milk Jug Ghosts
Vampire Blood in a Bottle
Spooky Spider
Vampire Doughnuts
Pumpkin Shaped Pizza Pockets
Halloween Party Favor Ideas
Princess Halloween Costumes for Girls
>> Click here to sign up for my email list and get access to my FREE printable library!